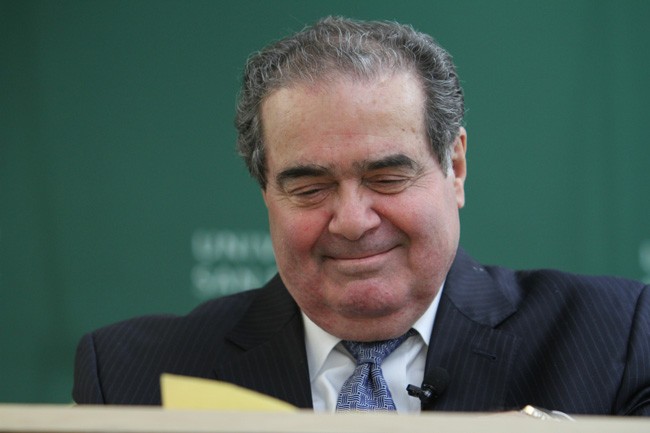 Today: high in the mid 70s, lows in the lower 50s. Details here.
Today's fire danger is moderate. Flagler County's Drought Index is at 369.
Today's tides: at the beaches, at the Intracoastal Waterway.
Today's document from the National Archives.
The OED's Word of the Day: demonagogue, n..
The Live Community Calendar
Today's jail bookings.
Today's Briefing: Quick Links

Note: all government meetings noticed below are free and open to the public unless otherwise indicated. Many can be heard or seen live through each agency's website.
The Flagler County Airport Advisory Board meets at 4 p.m. at 120 Airport Road, third floor. No agenda was posted.
The Palm Coast Beautification and Environmental Advisory Committee meets at 5 p.m. at City Hall on Lake Avenue. No agenda was posted.

The Flagler Beach City Commission was to meets at City Hall at 5:30 p.m. to review its proposed contract with Larry Newsome for city manager. But the meeting will be postponed to Dec. 17 because of a water pipe failure at city hall.
Old Kings Elementary's holiday concert is at the Pirates Theater, Matanzas High School, 6 p.m.
Buddy Taylor Middle School students present their Christmas musical, at the school cafeteria, 6:30 p.m.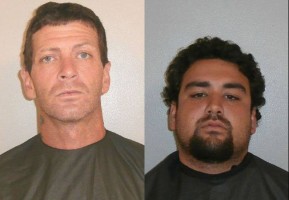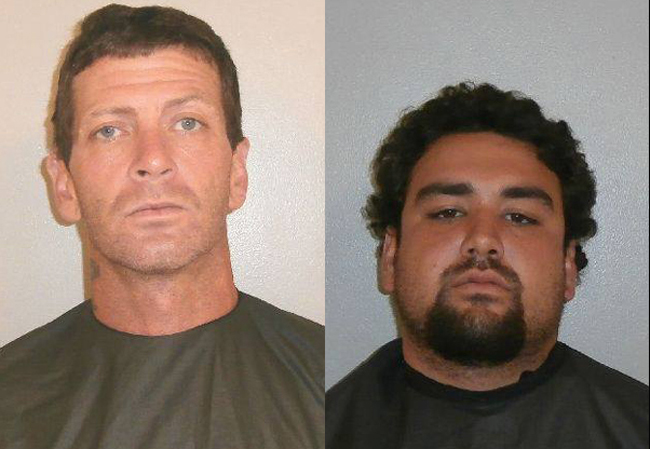 Witness recalls brutal beating of Hammock murder victim: The News-Journal's Tony Holt is covering the murder trial of Justin Boyles, who is accused of murdering Hammock resident Edward Scott Mullener in a love-triangle dispute in 2013. Danny Massey was also implicated in the murder, but he pleaded guilty to second-degree murder in exchange for his testimony against Boyles, which began Tuesday and was expected to end Wednesday. "More than a dozen witnesses were called Wednesday and a few of them said they heard Boyles make threatening statements about Mullener and warn Heart to stop seeing him," Holt reported. "Two witnesses, Wendy Cranshaw and her husband, Robert Frantz, also testified they heard Massey talk about eating his 'last meal' before going to prison for '25 (years) to life.' He made those comments one day after Mullener was killed, they said."
(Story paywall-protected.)
Belle Terre Swim Club Gets a $25,000 Annual County Lifeline and Nears Membership Goal: The $25,000-a-year contribution will make it difficult for the school board to revoke the club's new lease on life even if a citizens' advisory committee established to save the club but required to have 400 memberships by mid-January were to fall short of its goal.
Flagler County, Palm Coast chiefs discuss EMS options: Palm Coast and county administrators met with their mutual fire chiefs as the first step to discuss ways to make the two governments fire and fire rescue operations work more smoothly and more efficiently, the News-Journal reports. The meeting was not open to the public or the press. Some elected officials, however, are still pressing for a head-to-head meeting between the two government bodies. (Story paywall-protected.)
Shooting Beer Cans or Threatening Neighbors at Second Chance Rescue? A Man Is Arrested: David Gilmore was placed under arrest for aggravated assault with a deadly weapon after being accused of pointing his gun and possibly shooting it in the direction of the property owned by Second Hand Rescue, the animal refuge, in Bunnell.
Six People Hospitalized, Including 6-Year-Old Girl, After 3-Car Wreck on SR100 and Colbert: A seventh person was injured but declined treatment. All seven people are Palm Coast residents. None faced life-threatening injuries. Both westbound lanes of SR100 were closed to traffic from the area of the Publix shopping center, to near the intersection with I-95.

Note: Most proceedings below can be followed live on the Florida Channel.

The Florida Supreme Court will hear arguments in three cases, including a dispute about electric service in unincorporated areas of Indian River County. The county appealed to the Supreme Court after the state Public Service Commission sided with the city of Vero Beach, which provides utility service to the unincorporated areas. The county has contended that Vero Beach's legal right to serve the unincorporated areas will end with the expiration of a franchise agreement in 2017. But the Public Service Commission in February ruled against the county. (9 a.m.) The Court is scheduled to release its weekly opinions at 11 a.m.
The Florida Chamber Foundation will host a transportation "summit" in Jacksonville. Among the expected speakers are Senate Transportation Chairman Jeff Brandes, R-St. Petersburg; Rep. Lake Ray, R-Jacksonville; and Department of Transportation Secretary Jim Boxold. (9 a.m., Omni Jacksonville Hotel, 245 Water St., Jacksonville.)
Campaign finance reports due: State candidates and political committees face a Thursday deadline for filing reports showing campaign-finance activity through Nov. 30.
–Compiled by the News Service of Florida and FlaglerLive

In Coming Days in Palm Coast and Flagler:
Click on the links for more details:

Click on the link for more details.
Environmentalists, civic groups and businesses appeal to Florida Legislature for real waterway protection
Take-Out, Groceries, Pills, Booze? Palm Coast Delivery Factory Will Get It To You
Flagler County gears up for next free Citizens Academy
Worldwide Candle Lighting at the BeachHouse Beanery Flagler Beach at at 1112 South Oceanshore Blvd., 6:30 p.m.
Environmentalists, civic groups and businesses appeal to Florida Legislature for real waterway protection: Today, at simultaneous press conferences, clean water activists delivered a letter signed by 106 organizations and businesses to Florida Senate President Andy Gardiner and House Speaker Steve Crisafulli, calling for real protection of the state's imperiled waterways. The letter urges them, along with other Florida legislators, to amend the 2016 water bills, SB 552 and HB 7005. The bills, undermined by loopholes, rely primarily on tools that have failed to clean up Florida's waters for decades. "These draft bills do not go far enough to address the issues of water supply and water quality," said Dr. Katie Tripp, Director of Science and Conservation for Save the Manatee Club. "In their current forms, these bills will not protect the citizens of Florida or our natural resources." The letter suggests eleven key areas of concern, which can be remedied by amendments. "They are not done yet." said Maria Bolton-Joubert, Central Florida Sierra Club, at the event in Orlando. "The legislature needs to roll up its sleeves and get to work fixing the problems in these bills." The Orlando crowd delivered a poster-sized copy of the letter, with all 106 signatures, to the senator's aide and asked that Senate President Gardiner not only consider the list of concerns but also act to remedy them. In addition to the office visits, dozens of activists gathered in front of Glen Springs in Gainesville. "With the largest number of freshwater springs in the world, Florida is 'Springs Heartland of Planet Earth'," said Lucinda Merritt of the Ichetucknee Alliance. "Instead of allowing these world-class water treasures to become increasingly polluted—which has been happening for a number of years—we need effective actions to clean them up." "Pass comprehensive water quality and quantity bills that concentrate on cleaning up pollution at the sources and conserving Florida's aquifer with no net additional withdrawals," said Marty Sullivan, Chair of the Natural Resources Committee of the League of Women Voters of Orange County. Signatories to the letter delivered today are calling for legislation that ensures conservation; long-term protection of Florida's springs, rivers, estuaries and aquifers; and rapid restoration of imperiled waterways, because clean, plentiful water is the linchpin for Florida's public, environmental, and economic health. Complete letter with 106 signatories listed.

Scalia questions place of some black students in elite colleges https://t.co/ayuugd89yw pic.twitter.com/FmgZoLhNEh

— CNN (@CNN) December 10, 2015
Win or Lose, Trump Has Already Branded the Republican Party https://t.co/G1lZjk5L2B #UniteBlue

— Progressive Push (@progressivepush) December 10, 2015
@TheFix Chris I saw this and knew you would be the only one 2 write something so bizarre. Take some journo courses please.

— Le Chat Noir (@LeChatNoire4) December 10, 2015
How books are booming in the Middle East | BBC News https://t.co/9z8XFMfHp7

— Publishers Weekly (@PublishersWkly) December 10, 2015
Jeb Bush's operation appears to have set $32.5 million on fire https://t.co/dnjaVzSgA4 pic.twitter.com/nj7r1tpzyF

— Vox (@voxdotcom) December 10, 2015


Palm Coast Construction and Development Progress Reports
The following is an update of ongoing construction and development projects in Palm Coast, through Dec. 4:
Christ the King Evangelical Lutheran Church and School, 1 percent done: Located at 5625 North US Highway 1, the school received a Development Order for a new 13,794 sq. ft. early learning center to be located on the south side of their 8.6-acre site. The architecture of the new one-story building will be very similar to the existing church and school facilities that are located just north of the proposed new building.
Holland Park, 38 percent done: The new 8″ water main was flushed and pressure tested. Installation of fiber inner duct. Conversion was made from well irrigation to reuse irrigation. Irrigation installation continues. Surveying for roadway, sidewalks, and basketball court continues.
County's I-95 Interchange Matanzas Woods Reclaim Water, 76 percent done: Retention ponds are being excavated and fill continues for the ramps. (Not in the Dec. 4 update.)
Palm Harbor Parkway Roadway Extension, 32 percent done: The City Fiber Optic cable was removed to allow the demucking to continue north on Forest Grove. The Fiber Optic cable will be replaced when the new force main is installed. Installation of stormwater pipe continues. (Not in the Dec. 4 update.)
Colechester Bridge, 92 percent done: The new 6″ water main is now in service and the old water main on the bridge is being removed.
North Old Kings Road Extension to Matanzas Woods Parkway, 19 percent done: Asphalt was installed on the new section of roadway adjacent to the old roadway at the intersection of Old Kings Road and Forest Grove. (Not in the Dec. 4 update.)
Island Walk Shopping Center Phase 1, 93 percent done: Water mains behind the Island Doctor and Bealls have been chlorinated for 2nd day bacteriological samples. (Not in the Dec. 4 update.)
Old Kings Road Force Main 83 percent done:: Contractor has completed the Force main up to the pig launch points and restored the site and trail. The area for the pig flush was completed and flushing has started.

Road and Interstate Construction: