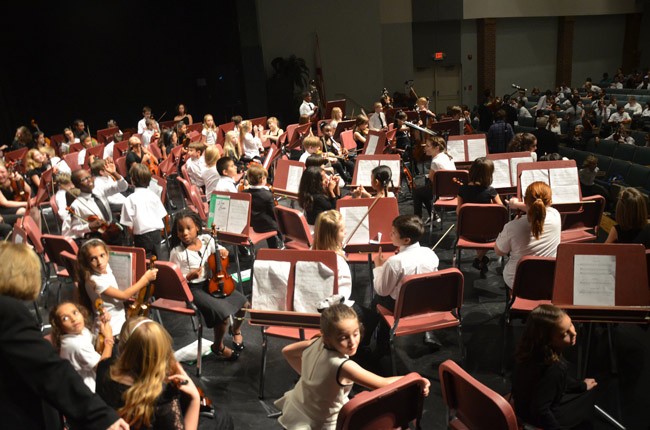 Today: high in the mid 70s, lows in the upper 50s. Details here.
Today's fire danger is moderate. Flagler County's Drought Index is at 366.
Today's tides: at the beaches, at the Intracoastal Waterway.
Today's document from the National Archives.
The OED's Word of the Day: ˈfall-back, n..
The Live Community Calendar
Today's jail bookings.
Today's Briefing: Quick Links

Note: all government meetings noticed below are free and open to the public unless otherwise indicated. Many can be heard or seen live through each agency's website.
The Flagler Youth Orchestra's complete ensembles–all 370-some musicians–are in concert at the Flagler Auditorium at 7 p.m. $6 for adults, children younger than 18 get in free. It's the String menagerie Concert: all music is animal-themed, including excerpts from Saint-Saens's Carnival of the Animals, Aaron Copland's Red Pony and many other pieces.
Dinner with Santa at Flagler Palm Coast High School: Food will be donated by local restaurants and all proceeds are donated to families of FPC students that are in need. In addition to dinner there will be a craft station, plenty of photo ops, and a meet and greet with Santa Claus, starting at 5:30 p.m., to 7:30 p.m. Admission is $3 per person.
Lunch 'n Lecture: Enjoy a free discussion with a dietician from Halifax Health to learn more about Healthy Eating Made Easy. At the Palm Coast Community Center, 11 a.m. to 12:30 p.m.
The Bunnell Code Enforcement Board meets at 7 p.m. at Bunnell City Hall. Joy Allen and Kenneth Gordon are reappointed to the board for a three-year term. The meeting will hear one case, Bunnell v. Marie and Corrine Harris, a dangerous buildings case.
Is Flagler is headed in the right direction? The Chamber of Commerce wants to hear from you: "Please take the Chamber's Economic Development survey and share the link with family, friends and colleagues. It's important for everyone who lives and works here to weigh in on this important topic," the Chamber says. "You might even win a prize for your effort. We are trying to get 1,000 responses before the end of the year. Click here to access the survey.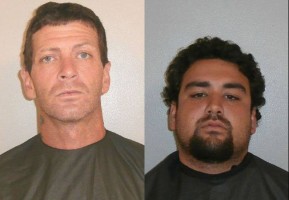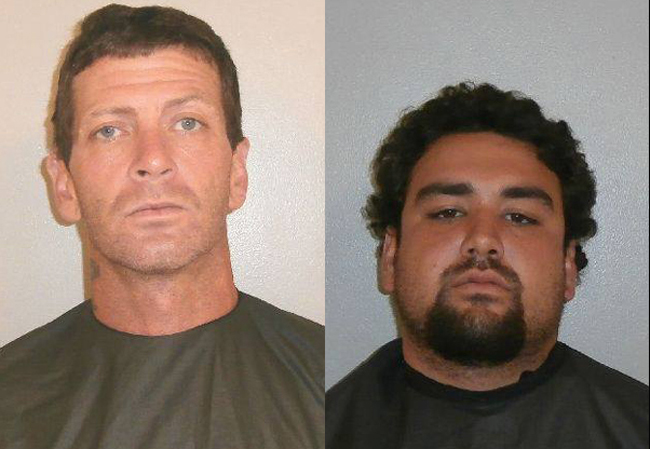 Witness recalls brutal beating of Hammock murder victim: The News-Journal's Tony Holt is covering the murder trial of Justin Boyles, who is accused of murdering Hammock resident Edward Scott Mullener in a love-triangle dispute in 2013. Danny Massey was also implicated in the murder, but he pleaded guilty to second-degree murder in exchange for his testimony against Boyles, which began Tuesday and was expected to end Wednesday. "He told jurors he was stunned when he saw Boyles take out a knife and cut Mullener's ear while Mullener was motionless on the ground," Holt reported. (Story paywall-protected.)
Sheriff's Lost Computer Files Are Recovered, But County Faces a $1.1 Million IT Fix: Following the crash of a critical system at the sheriff's office in late October, and the temporary loss of 18 months of data, the bill is now in for necessary upgrades to the county's and sheriff's office's computer infrastructure: $1.1 million. Of that, $600,000 was budgeted ahead of the crash. But $500,000 was not. The county commission will have to find that money. And that's just for this year.
One Arrested, One Still Sought in Mondex Shooting Involving Assault Weapons: Deputies arrested Dakotah Wren Clarke, a 19-year-old resident of 4657 Canal Avenue who was out on bail on two first-degree felony charges stemming from a September incident in which Clarke is accused of robbing a man at gunpoint in Flagler Beach. Deputies are still seeking Spencer Sarmento, who was found guilty of battery last year and has been booked at the Flagler County jail almost a dozen times since 2010.
County OKs $25,000 per year subsidy for Belle Terre Swim and Racquet Club: "County administrator Craig Coffey told commissioners that School District Superintendent Jacob Oliva had approached the county about the possibility of partnering to keep the facility open, much like the county and the school district had on the Carver Gym — a facility once threatened with closure that is now thriving," the Observer's Jonathan Simmons reports.
Take-Out, Groceries, Pills, Booze? Palm Coast Delivery Factory Will Get It To You: Ernesto Vildoza and Bruno Abreu announced the launch this week, though the service has been around for a few weeks, delivering all sorts of goods and goodies from stores and restaurants to customers' doors. Palm Coast Delivery Factory's drivers–who are licensed and insured–are positioned strategically–not unlike ambulances–to cover the north and south end of the county.
Two Rymfire Elementary Students Hurt as Car Backs Into Them in Parking Lot: A Flagler County school district spokesman said the students' parent was dropping them off in the parking lot of the park, as many parents do to avoid the congestion of the school's lot. The students, both boys, were retrieving their backpacks from their vehicle's trunk when another car backed into them, the spokesman said. One is a fourth grader, the other a fifth grader.

Note: Most proceedings below can be followed live on the Florida Channel.

The Citizens Property Insurance Governing Board will meet after holding a series of committee meetings Tuesday. (8:30 a.m., Sheraton Orlando North, 600 North Lake Destiny Dr., Maitland.)
Miami-Dade Judge Faces Reprimand: The Florida Supreme Court will hear arguments in three cases and issue a public reprimand to Miami-Dade County Judge Jacqueline Schwartz, who was accused of misconduct related to comments she made during an election campaign and her handling of notes in a court file. One of the allegations involved a June 2014 incident in which Schwartz used profanity and threatened to sue a convenience-store owner who had declined to allow her to display a campaign sign at the store. 9 a.m.
–Compiled by the News Service of Florida and FlaglerLive

In Coming Days in Palm Coast and Flagler:
Click on the links for more details:

Click on the link for more details.
Take-Out, Groceries, Pills, Booze? Palm Coast Delivery Factory Will Get It To You
Flagler County gears up for next free Citizens Academy
Worldwide Candle Lighting at the BeachHouse Beanery Flagler Beach at at 1112 South Oceanshore Blvd., 6:30 p.m.
Bank of America Donates $5,000 to Family Life Center
Flagler County gears up for next free Citizens Academy: Do news stories make you wonder about how it is that government employees and elected officials make the decisions they do to keep Flagler County running efficiently and well? Twenty-five residents will have the opportunity to slip on someone else's shoes and find out what it is really like to plan for the day-to-day lives of the more than 100,000 people who live in Flagler County during the next Citizens Academy, which will begin at 9 a.m. on February 17. "This is a civics class about Flagler County," said County Administrator Craig Coffey, who will speak during the first session. "Most people are surprised to find out how many miles of road we maintain, or that we are responsible for mowing upwards of 17,000 acres of grass. They don't realize the scope of all the work that we do." The free course ends with a mock County Commission meeting and roundtable discussion with Flagler County's five seated commissioners as its ninth session. The meeting is likely to include elements of Florida's Sunshine Laws, budget constraints and property rights. As preparation, the first eight weeks of the Citizens Academy are spent learning about Flagler County government, its Constitutional Offices, public safety, community services, technology, communications, growth and land management, as well as general services, the airport, finance, tourism, and economic development. "This course provides a very good overall picture of Flagler County Government," said Joe Mayer, Community Services Director. For more information, go the Flagler County's website, www.flaglercounty.org, and click on the box at the lower right announcing the academy. Questions can be directed to Mayer at 386-313-4007.

1,100,000+ people killed by guns in America since @JohnLennon was killed on Dec. 8th 1980. (via @yokoono) #LennonRIP pic.twitter.com/CXDjC4bIfd

— Jason Pollock (@Jason_Pollock) December 8, 2015
New Poll: 67 percent of Trump's NC supporters back Muslim registry. https://t.co/j5XWb6qL8F pic.twitter.com/QxHR2jnfmW

— Slate (@Slate) December 8, 2015
WATCH: Jon Stewart Returns to Daily Show to Shame Pols Over 9-11 First Responders Bill https://t.co/kCqkZR6HN5 pic.twitter.com/cYq91wxH6Z

— AlterNet (@AlterNet) December 8, 2015
The case of the disappearing black detective novel: https://t.co/M4RwUH4Xvp @sarahw pic.twitter.com/pBZ4FnNRJl

— New Republic (@NewRepublic) December 9, 2015


Palm Coast Construction and Development Progress Reports
The following is an update of ongoing construction and development projects in Palm Coast, through Dec. 4:
Christ the King Evangelical Lutheran Church and School, 1 percent done: Located at 5625 North US Highway 1, the school received a Development Order for a new 13,794 sq. ft. early learning center to be located on the south side of their 8.6-acre site. The architecture of the new one-story building will be very similar to the existing church and school facilities that are located just north of the proposed new building.
Holland Park, 38 percent done: The new 8″ water main was flushed and pressure tested. Installation of fiber inner duct. Conversion was made from well irrigation to reuse irrigation. Irrigation installation continues. Surveying for roadway, sidewalks, and basketball court continues.
County's I-95 Interchange Matanzas Woods Reclaim Water, 76 percent done: Retention ponds are being excavated and fill continues for the ramps. (Not in the Dec. 4 update.)
Palm Harbor Parkway Roadway Extension, 32 percent done: The City Fiber Optic cable was removed to allow the demucking to continue north on Forest Grove. The Fiber Optic cable will be replaced when the new force main is installed. Installation of stormwater pipe continues. (Not in the Dec. 4 update.)
Colechester Bridge, 92 percent done: The new 6″ water main is now in service and the old water main on the bridge is being removed.
North Old Kings Road Extension to Matanzas Woods Parkway, 19 percent done: Asphalt was installed on the new section of roadway adjacent to the old roadway at the intersection of Old Kings Road and Forest Grove. (Not in the Dec. 4 update.)
Island Walk Shopping Center Phase 1, 93 percent done: Water mains behind the Island Doctor and Bealls have been chlorinated for 2nd day bacteriological samples. (Not in the Dec. 4 update.)
Old Kings Road Force Main 83 percent done:: Contractor has completed the Force main up to the pig launch points and restored the site and trail. The area for the pig flush was completed and flushing has started.

Road and Interstate Construction:

Leon Boellmann (1862-1897), Sonata For Cello and Piano Op. 40 in A minor, movements two and three.