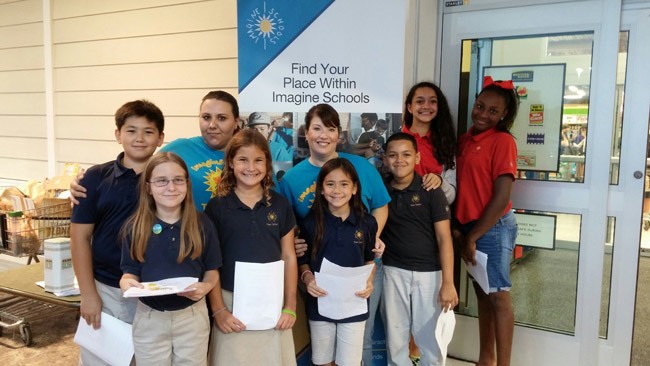 Today: high in upper 60s, low in upper 50s. Details here.
Today's fire danger is moderate. Flagler County's Drought Index is at 314.
Today's tides: at the beaches, at the Intracoastal Waterway.
Today's document from the National Archives.
The OED's Word of the Day: janky, adj..
The Live Community Calendar
Today's jail bookings.
Today's Briefing: Quick Links

Note: all government meetings noticed below are free and open to the public unless otherwise indicated. Many can be heard or seen live through each agency's website.
The Palm Coast City Council meets in workshop today. For a pre-Thanksgiving meeting, it's not a light one: council members will hear a presentation on the results of a traffic-signal-optimization study, a presentation on ambulance services–the mayor has been pushing for a different approach than the one in place now, which has the county providing most ambulance services–and a discussion on council pay and benefits, to respond to two council members' wish to have better compensation. The council is also expected to discuss and subsequently approve a 120-day moratorium on so-called bottle clubs, as it prepares stringent regulations of the pseudo bars that many businesses and police oppose. The agenda is here.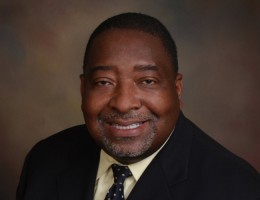 Join Palm Coast United Methodist Church for a Thanksgiving meal and service with the Honorable Hubert L. Grimes. 5200 Belle Terre Pkwy, Palm Coast. A full Thanksgiving dinner will be served from 5 to 6 p.m. on Tuesday, November 24 for members of the church and the community at large. The cost of the dinner is $5 per person, or $20 for families of four or more. Reservations are required and can be made by calling 386-445-1600, ask for Lee Thornton or Leanne Mannino. The special service begins at 6 p.m. Grimes, who broke racial barriers as the first African American County Judge of Volusia County in 1988 and the first Circuit Judge in the Seventh Judicial Circuit in 1999, will deliver the message.

Flagler Beach finalizes contract with Flagler Golf Management to take over the nine-hole course. "The City Commission had already given Flagler Golf Management — whose registered agents are McManus and his cousin, Flagler Beach resident Duane McDaniel — the city's initial approval to take over the course in a vote Nov. 5," the Observer reports. "The 4-0 Nov. 20 vote (Commissioner Steve Settle was absent) finalized the arrangement, with some amendments to the contract."
Bunnell Woman Accused of Aggravated Manslaughter in Death of Her Disabled Uncle: Holly Norris, a 34-year-old Bunnell woman with a long list of criminal charges and penalties over the past 10 years, was charged with aggravated manslaughter in the death of her uncle, John Satanoski, two years ago.
Feed Flagler centers preparing for Thanksgiving: "Volunteers dished out about 770 turkey dinners last week as part of Feed Flagler, an annual community food drive held for Thanksgiving," the News-Journal's Matt Bruce reports. "This marks the seventh annual year for the event, and the first year in which Grace Tabernacle Community Food Pantry is coordinating the effort aimed at providing a holiday meal for the homeless and less fortunate families throughout the county." (Story paywall-protected)
Scott's $79.3 Billion Budget Proposal Draws Criticism for Gimmickry and $250 Million Fund: Scott's proposal for the coming budget year, which begins July 1, quickly came under fire for favoring special interests and relying on accounting gimmicks to produce enough money to meet his goals. And it could still be tripped up by one of the issues that ground the budget process to a halt this spring and required a special session in June.

Note: Most proceedings below can be followed live on the Florida Channel.

The Florida Forest Service will help host a pair of meetings that will include discussion about management of the Babock Ranch Preserve in Southwest Florida. (9 a.m., Charlotte Harbor Event and Conference Center, 75 Taylor St., Punta Gorda.)
–Compiled by the News Service of Florida and FlaglerLive

In Coming Days in Palm Coast and Flagler:
Click on the links for more details:
Nov. 26: Thanksgiving Feet to Feast, 15K, 5K run and walk, at Indian Trails Middle School, 7:45 a.m.
Nov. 30: 5th Annual Tree-Lighting Ceremony in Palm Coast's Town Center, 6 p.m.
Dec. 4 and 5: Blowout book sale at the Flagler County Public Library in Palm Coast, all books in the Friends book shop will be priced at 25 cents. The sale will be held during normal business hours: Friday, 9 to 6 and Saturday 9 to 5. Shop for yourself or, stock up for your holiday gift giving. 2500 Palm Coast Pkwy NW. Call 446-6705 with any questions.
Dec. 5: Flagler Beach Christmas Parade, starting at 1 p.m. down A1A. Click to get an entry form.

Click on the link for more details.
Students at Imagine School at Town Center are Thankfully-Giving: The K-Kids and Builder's Club at Imagine School at Town Center are invested in helping their community. These students have several projects planned for the school year, and have been focusing on an initiative to end hunger in children. The K-kids and builders club have partnered with the administration of Imagine School at Town Center to create the bountiful backpacks program, which sends food home over the weekend for less fortunate families. On Thursday November 19, 2015 the Imagine K-Kids and Builder's clubs collected food at the new Island Walk Publix. The students gave out flyers and asked the community to help them by donating food or money. The students were collecting food and money to provide Thanksgiving meals for the struggling families at Imagine School at Town Center. The goal that the students set was to raise $100 in funds and one cart full of groceries. K-kids and Builder's club far surpassed their goal by collecting 3 carts full of food, 9 turkeys, and over $400 dollars in funds and Publix gift cards. K-Kids also donated $200 to the ISTC Bountiful Backpacks. This program is an ongoing weekly program used to enhance a child's wellbeing at home. The K-Kids and Builder's clubs at Imagine School at Town Center want to thank those of you who participated and donated from the bottom of their hearts.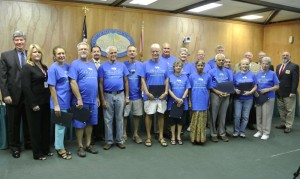 Palm Coast Citizens Academy graduates 35th class: Fifteen Palm Coast residents graduated this fall from the Palm Coast Citizens Academy, a comprehensive program designed to educate interested residents about the operation and workings of their City government. The graduating class – the 35th in the program's history – spent five weeks learning about City departments and visiting City Offices, the Palm Coast Community Center, Main Fire Station 25, and Water Treatment Plant No. 3. The class also attended a Palm Coast City Council meeting together. Palm Coast Mayor Jon Netts kicked off the Citizens Academy with an overview session titled, "Governing the City," providing background on Palm Coast's incorporation, City Charter, the Council-Manager form of government, and a general overview of the City. City Manager Jim Landon and City Administration Coordinator Beau Falgout provided an update on economic development trends, current projects and the mission of the Palm Coast Business Assistance Center. Those enrolled in the Citizens Academy received an overview on every City department and met City Council members, department directors and many other City employees. This fall's graduates were Leo Booth, Larry Coletti, Bennett Gates, Alan and Linda Goldman, Rosalie Hermanns, Bernie Kershner, Gary and Maria Maffe, Sue Miller, P.M. and Podduturu-Vijaya Reddy, Marge and Thomas Sisti, and Bill Sweetnam. The Citizens Academy meets once a week, usually on Monday evenings, for five straight weeks. The course is free and registration is limited to approximately 30 Palm Coast citizens per session. The academy is held three times a year – fall, winter and spring. There are three sessions planned in the coming year, beginning in February. To register, go to www.PalmCoastGov.com and search for "Citizens Academy." For more information, contact Cindi Lane, Palm Coast Communications & Marketing Manager, at 386-986-3708.

Do 59% of Americans believe Obama is Muslim? No, though 29% is still a lot. https://t.co/QFDx5Fi3po pic.twitter.com/OXsnJdmjIf

— PolitiFact (@PolitiFact) November 23, 2015
Turks Shoot Down a Russian Fighter, Raising Cold War Fears: https://t.co/gcjaAsJCNc pic.twitter.com/Zh0N7CYN69

— The Daily Beast (@thedailybeast) November 24, 2015
Democrats won another big race in Louisiana — a campaign involving race, justice and the death penalty https://t.co/7PWaBekLvq

— Washington Post (@washingtonpost) November 24, 2015
Trump on his controversial black crime stats tweet: "Am I going to check every statistic?" https://t.co/LT2gto0Rjl pic.twitter.com/upuKppEdDi

— The Hill (@thehill) November 24, 2015
The Churchills spent around £1,160 each year on wine—£104,400 in today's money https://t.co/R6CCspzGsR pic.twitter.com/hdlFf5IY4t

— The Economist (@TheEconomist) November 24, 2015

https://twitter.com/nytimes/status/669122786753949696


Palm Coast Construction and Development Progress Reports
The following is an update of ongoing construction and development projects in Palm Coast, through Nov. 5:
Palm Coast Parkway Six-Laning is 97 percent done: (Not updated this week.)
Holland Park, 37 percent done: Perimeter sidewalk continues to be formed and poured. The new 8″ water main was installed across Florida Park Drive and the water tap was made. Electrical trenching and conduit installation continues. 8″ water main and 2 hydrants being re-installed per plan. New irrigation system installation continues.
County's I-95 Interchange Matanzas Woods Reclaim Water, 76 percent done: Retention ponds are being excavated and fill continues for the ramps.
Palm Harbor Parkway Roadway Extension, 32 percent done: The City Fiber Optic cable was removed to allow the demucking to continue north on Forest Grove. The Fiber Optic cable will be replaced when the new force main is installed. Installation of stormwater pipe continues.
Colechester Bridge, 90 percent done: Bridge Deck has been paved and striped and has been reopened. Pedestrian railings are installed, demolition of slope pavement continues. Directional bore of water main almost complete.
North Old Kings Road Extension to Matanzas Woods Parkway, 19 percent done: Asphalt was installed on the new section of roadway adjacent to the old roadway at the intersection of Old Kings Road and Forest Grove.
Island Walk Shopping Center Phase 1, 93 percent done: Water mains behind the Island Doctor and Bealls have been chlorinated for 2nd day bacteriological samples.
Old Kings Road Force Main 50 percent done:: Contractor is working on Force main at the entrance north of spray field.

Road and Interstate Construction:

John Cleese on Philosophy
Hear a series of public service announcements on the value of philosophy, by John Cleese, here
.