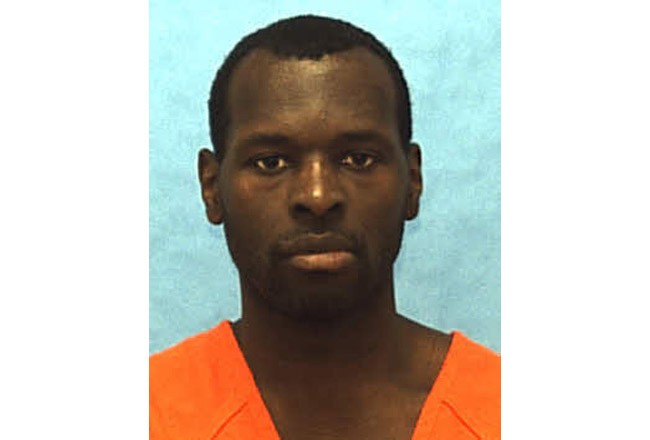 Today: high in mid-80s, low in mid to upper 60s. Details here.
Today's fire danger is low. Flagler County's Drought Index is at 233.
Today's tides: at the beaches, at the Intracoastal Waterway.
Today's document from the National Archives.
The OED's Word of the Day: quinquennial, adj. and n..
The Live Community Calendar
Today's jail bookings.
Today's Briefing: Quick Links

Note: all government meetings noticed below are free and open to the public unless otherwise indicated. Many can be heard or seen live through each agency's website.

The Palm Coast City Council meets in workshop at 9 a.m. at its City Marketplace office's council meeting room. Council members will hear a presentation on parks and recreation and on the "compatibility of programming senior center and nature center activities in a shared facility." The council will also review eight applications submitted by arts organization for cultural arts grants, none of which exceed $3,000. The agenda is available here.
The Flagler County Planning and Zoning Development Board meets at 6 p.m. in board chambers at the Government Services Building, 1769 East Moody Blvd. Bldg 2, Bunnell, to review six applications for variances and preliminary plats.

The St. Johns River Water Management District Governing Board meets in Jacksonville. (11:15 a.m. or upon conclusion of earlier committee meetings, University of North Florida, Adam W. Herbert University Center, 12000 Alumni Dr.)
Financial Retirement Literacy Workshop at 4:30 p.m. at the Government Services Building, Training Room, 3rd floor.
The Wadsworth County Elementary School PTO meets at 6 p.m. in the school's media center, the first meeting of the PTO since the death of 7-year-old Keymora Christian, who'd attended Wadsworth, at a bus stop last week.
In court, Circuit Judge J.David Walsh holds felony arraignments in more than two dozen cases, as does County Judge Melissa Moore-Stens (Courtrooms 401 and 101, 8:30 and 8:45 a.m.)

Family and friends commemorate life of 7-year-old Kymora Christian, killed by SUV: About 100 people gathered at Community Baptist Church in Bunnell for the funeral service Monday morning before burial at the Chapel Hill cemetery in Orlando. "Martha Edwards, Kymora's great grandmother, said she was always wise for her age. She remembered Kymora constantly fluttering her arms like an angel when she was a baby and likened her to a winged vanguard," the News-Journal's Matt Bruce reports. (Story paywall-protected.)
Tutoring program at Indian Trails Middle School has middle school students signing up to stay after school: The tutoring is scheduled Monday through Thursday, 1:30 to 2:30 p.m. and 2:30 to 3:30 p.m., the Observer reports.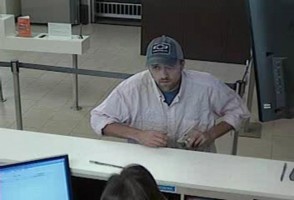 Armed Robbery at Wells Fargo Bank in Palm Coast's Town Center: The suspect is described as a white male in his 20s to 30s, about 6 feet tall and a slender build, with facial hair. He wore a denim baseball cap, a pale pink or white long-sleeved shirt, and blue jeans, and approached a teller, implying he had a weapon.
Targeted Attack on Sea Ray Boats Results In Damage to 50 Employees' Vehicle Tires: Sometime between 2 and 4 a.m. on Oct. 6, one or more individual spread a large number of roofing nails along the south lane of Sea Ray Drive. A Flagler County Sheriff's report states that the stretch of road had been "blanketed with roofing nails," starting from the intersection at Roberts Road and Sea Ray Drive and stopping immediately before the road offers a line of sight to the guard house at the entrance to the manufacturer's plant.

Note: Most proceedings below can be followed live on the Florida Channel.

"Faith Symposium" on Children's issues: Florida Department of Children and Families Secretary Mike Carroll is expected to be among the speakers during the "National Faith Symposium," which will address issues such as child welfare and juvenile justice. (9 a.m., Rosen Centre Hotel, 9840 International Dr., Orlando.)
The Florida Public Service Commission takes up a series of issues involving the electric-utility and telecommunications industries. (Tuesday, 9:30 a.m., Betty Easley Conference Center, 4075 Esplanade Way, Tallahassee.)
The U.S. Supreme Court will hear arguments in a case that challenges the way Florida sentences people to death. The case stems from the 1998 murder of an Escambia County fast-food worker, and attorneys representing Death Row inmate Timothy Lee Hurst contend that Florida's unique sentencing system is unconstitutional. In part, the attorneys take issue with Florida not requiring unanimous jury recommendations in death-penalty cases. A judge sentenced Hurst to death after receiving a 7-5 jury recommendation. (10 a.m.)
Health care access: The Gunster law firm and the University of South Florida Center for Advanced Medical Learning and Simulation will hold a symposium focused on expanding access to health care. Participants are expected to include state Surgeon General John Armstrong, former U.S. Sen. George LeMieux, R-Fla., and state Sen. Joe Negron, R-Stuart. (1 p.m., Center for Advanced Medical Learning and Simulation, 124 South Franklin St., Tampa.)
The St. Johns County legislative delegation meets as it prepares for the 2016 legislative session. (1 p.m., St. Johns County Commission, 500 San Sebastian View, St. Augustine.)
Campaign finance reports due: State candidates, political committees and parties face a Tuesday deadline for filing reports about their campaign-finance activity through Sept. 30.
–Compiled by the News Service of Florida and FlaglerLive

In Coming Days in Palm Coast and Flagler:
Click on the links for more details:
Oct. 14: The Bulow Park Historic Alliance meets at 6 p.m. in the Recreation Hall of the Tomoka State Park. Plans for the October 30 Candlelight Trail Walk and other events will be discussed. For information call 386-437-5338.
Starting Oct. 16: 14th Annual October Scare Haunted House to benefit Flagler Habitat, October 16, 17, 18 October 23, 24, 25 and 29, 30 – Friday, Saturday & Sunday, Friday, Saturday & Sunday & Friday, Saturday evenings, 6 to 9 p.m., Atlantis Industrial and Business Park, UNIT 80, 2323 N. State Street, Bunnell.
Oct. 17: The Bulow Parks Historic Alliance's monthly Trail Maintenance Day, to prepare for the October 30 Candlelight Trail Walk. Workers are asked to meet at the Trail head at 9 a.m. wearing gloves, hats, appropriate clothing and carrying bug spray. Water will be provided.For information call 386-437-5338.
Oct. 21: Sea Turtle Hospital Grand Opening at Whitney Laboratory 9505 Ocean Shore Blvd, St. Augustine, 10:30 a.m. -1:30 p.m.

Click on the links for the fuller releases.
Daytona State College Adds Evening Courses in Auto Body and Collision Repair
Flagler County Sheriff's Office is Accredited For Third Time.
Flagler Fish Company Celebrates Ten Years in Business

Florida is one of the only states that doesn't require unanimous jury vote for death penalty http://t.co/fVGDNlQiv5

— Orlando Sentinel (@orlandosentinel) October 13, 2015
Far-right media figures have embarked on a furious Internet campaign to criticize Paul Ryan http://t.co/OE6WTgCSr8 pic.twitter.com/Ce0bi4UnhV

— NYT Politics (@nytpolitics) October 13, 2015
These are the 10 best countries in the world to die in http://t.co/4Op2njQSjQ pic.twitter.com/9cBkQKcJ5m

— i100 (@thei100) October 13, 2015


Palm Coast Construction and Development Progress Reports
The following is an update of ongoing construction and development projects in Palm Coast, through Oct. 2:
Palm Coast Parkway Six-Laning is 94 percent done: Contractor has placed the new 6″ reuse main into service and has prepared the old line to grout filled. Work in median continues and landscape along project continues.
Holland Park, 33 percent done: The old sewer system has been removed. Dewatering of wetland area continues. 75% of roadway thru wetland has been excavated and is being backfilled. Extended water line around pavilion 3.
Palm Coast City Hall at Town Center, 94 percent done: Contractor has placed concrete around valve collars and identifying tabs. Wire testing has been completed. Carpet and Tile in (Phase 1) of the project is 95% complete. Furniture installation in Phase 1 first floor 80% complete.
County's I-95 Interchange Matanzas Woods Reclaim Water, 76 percent done: Retention ponds are being excavated and fill continues for
the ramps.
Palm Harbor Parkway Roadway Extension, 26 percent done: De-mucking continues thru wet areas for new roadway.
North Old Kings Road Extension to Matanzas Woods Parkway: City did not update.
Island Walk Shopping Center Phase 1, 93 percent done: Water mains behind the Island Doctor and Bealls have been chlorinated for 2nd day bacteriological samples.
Old Kings Road Force Main – Master Pump Station, 33 percent done:: All but 1 directional drill has been installed and 9,000 ft. of direct bury pipe has been installed.
Grand Haven Sales Center on Colbert Lane, 36 percent done: Site stormwater has been installed and a construction trailer is on site.

Road and Interstate Construction: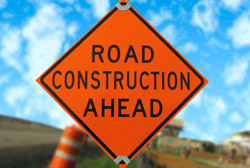 Palm Coast:
Flagler County Road 302 is Closed to all but local traffic as repaving began on June 7 and the roadway will be closed to all but local traffic. Others will be required to detour around County Road 302 using State Road 100. The roadway will be closed for 90 days, or until early September.
Volusia: I-4 Widening from SR 44 to east of I-95, Monday and Friday, 7:00 a.m. – 5:00 p.m., Eastbound/Westbound shoulder closing. Sunday through Thursday, Eastbound and Westbound lane closures as needed from 8 p.m. to 6 a.m. Thursday, 9:00 p.m. – 5:30 a.m. EB road closure between Canal St./SR 44 and I-95 with detour at US 92 exit ramp.Motorists should be aware of traffic shifts near Canal St./SR 44.
County Road 304 Project Map and Description

Anton Arensky (1861-1906): Variations on a Theme by Tchaikovsky