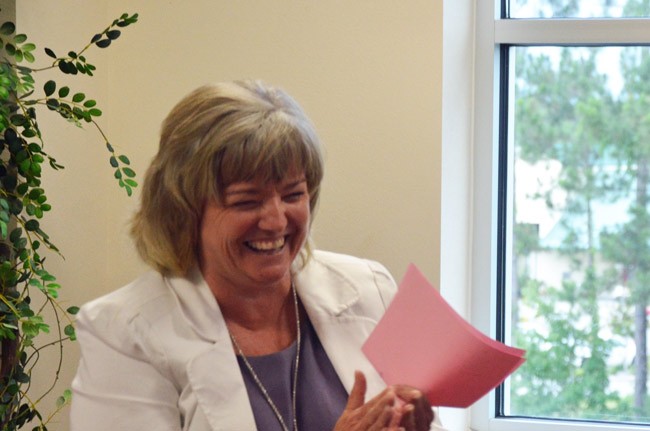 Today: high in the upper 80s, low in low-70s. Details here.
Today's fire danger is low. Flagler County's Drought Index is at 84.
Today's document from the National Archives.
The OED's Word of the Day: mésalliance, n..
The Live Community Calendar
Today's jail bookings.
Today's Briefing: Quick Links

Note: all government meetings noticed below are free and open to the public unless otherwise indicated. Many can be heard or seen live through each agency's website.
The St. Johns River Water Management District Governing Board considers a millage rate and budget for the 2015-16 fiscal year. (5:05 p.m., district headquarters, 4049 Reid St., Palatka.)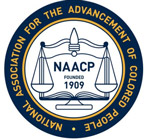 Sept. 22: Flagler County NAACP Meeting: Cassandra Stephenson of Chi Delta Omega Chapter of Alpha Kappa Alpha Sorority, Inc. addressing voter registration; Renny Roker, actor/producer/promoter, will unveil his book, "Positivity, Your Key to Success," speaking truth to power for today's youth; and Student and Community Engagement Director Lynette Shott will bring plans from the Flagler school district for the year 2015-16. A question and answer session will follow each presentation. (6 p.m., African American Cultural Society, 4422  U.S. 1 North, Palm Coast.)
Bowling: Flagler Palm Coast High School and Matanzas High School meet for a match at Palm Coast Lanes, 3:45 p.m.

At Belle Terre Swim and Racquet Fundraiser, It Felt Like the 1980s Again. That's The Problem.: A committee to save the club has raised under $30,000 so far, or barely enough to keep the club going for five or six weeks. It's up to the school board to weigh the group's proposal to lease the facility against closing it outright.
Buddy Taylor Student Struck by School Bus This Morning on Parkview Drive: The driver of the bus, Ronald Schmidli, 69, was at fault for the collision: he was cited for failing to yield in a crosswalk, and has been placed on administrative leave pending the conclusion of an internal investigation.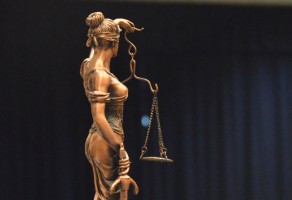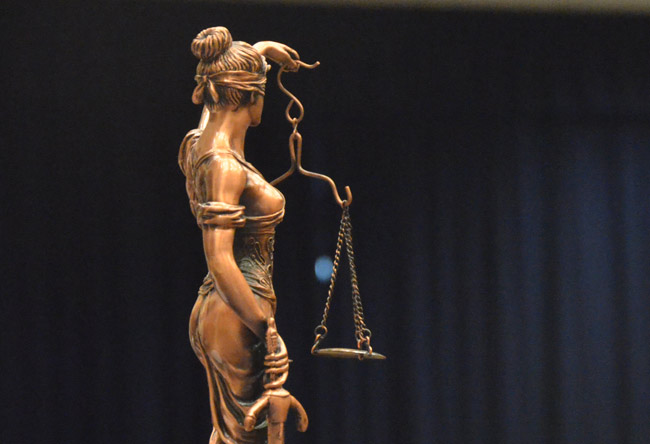 Circuit Judge J. David Walsh does not have public court sessions today. Circuit Judge Michael Orfinger is in case management all day, starting at 8:30 a.m. in Courtroom 301. County Judge Melissa Moore Stens holds arraignments, hears pleas and probation violation cases starting at 8:45 a.m. in Courtroom 101.

Note: Most proceedings below can be followed live on the Florida Channel.

The Florida Commission on Hurricane Loss Projection Methodology holds a series of committee meetings. (9 a.m., Hermitage Centre, 1801 Hermitage Blvd., Tallahassee.)
Consumer protection: The Florida Department of Agriculture and Consumer Services will provide information about consumer protections during a "consumer protection fair" in Palm Beach County. (10 a.m., Clayton E. Hutcheson Agricultural Service Center, 559 North Military Trail, West Palm Beach.)
–Compiled by the News Service of Florida and FlaglerLive

In Coming Days in Palm Coast and Flagler:
Click on the links for more details:
Sept. 24: Joint Town Hall Meeting with School Board Member Andy Dance and County Commissioner Nate McLaughlin at Hidden Trails Community Center, 4:30 p.m.
Sept. 26: Drug Take-Back Day in Palm Coast on Sept. 26, No Questions Asked, from 10 a.m. to 2 p.m. at four locations across the county. Click for details.
Sept. 26: 4th Annual CTK Invitational Golf Tournament to benefit Christ the King School, at the Conservatory Course at Hammock Beach. Registration at 12:30 p.m., start at 1 p.m. The K-8 school serves 250 students. Registration starts at $125 per single player, up to $1,000 for a gold sponsor. Click here for details.
Sept. 28: The Flagler County Free Clinic holds a fund-raiser at the Turtle Shack in Flagler Beach from 6 to 8 p.m. Enjoy drinks, the shack's yummy signature appetizers, live music, a silent auction, and a "wine grab" with great values. The Turtle Shack will also be serving a special drink and dinner menu. The free clinic provides medical care to our Flagler County neighbors in need. It relies on community support. $15 at the door.
Sept. 28: Bunnell's State of the Art Water Treatment Facility Grand Opening and Ribbon Cutting at 100 Utility Drive (directly across the street from the Flagler County Government Services Building), from 4 to 6 p.m.
Sept. 30: The Heritage Crossroads: Miles of History CME will meet at 1:30 p.m. in the Flagler County Government Services Building, 1769 East Moody Boulevard, Building 2. Plans for the coming year's activities will be discussed, and all are invited to participate. For information call 386-439-5003.
Oct. 5: Pink Army 5k Run/Walk for Breast Cancer, 7:45 am at Florida Hospital Flagler. Gather your family, friends, coworkers, neighbors and run or walk in honor of those who have battled and continue their battle against breast cancer. Proceeds from the Pink Army Run/Walk go to the Florida Hospital Flagler Foundation to educate and support women of Flagler County.
Oct. 6: The Flagler County School Board holds a town hall meeting at the Government Services Building.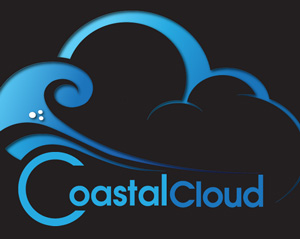 Coastal Cloud Named One of GrowFL's 2015 Florida Companies to Watch: Coastal Cloud was named as one of GrowFl's 2015 Florida Companies to Watch this June. The company announced Monday it made it was selected from among more than 500 nominees. Florida Companies to Watch is a statewide program managed by economic development group GrowFL, in association with the Edward Lowe Foundation. The designation means that they are among 50 statewide companies expected to see significant growth over the next several years. Coastal Cloud's management team, competitive market position and strong community involvement were among several factors that put them in contention for the award. "These stand-out companies are all led by entrepreneurs, and have demonstrated their capacity and intent to grow," said Dr. Tom O'Neal, executive director of the Florida Economic Gardening Institute and associate vice president for the University of Central Florida's Office of Research and Commercialization. "They all have critical intellectual property or a niche position that gives them a competitive edge in their markets," he said. The 50 companies named the 2015 Florida Companies to Watch generated a total of more than $1.2 billion in revenue and added nearly 1,000 employees between 2011 and 2014. Together, the companies project a 23 percent increase in revenue and 19 percent increase in job growth in 2015. "This is a strong group of companies that deserve this special recognition given annually to the state's top second stage companies," said Dr. O'Neal. Second-stage companies are defined as those with six to 99 full-time employees and between $750,000 and $50 million in annual revenue. There are many programs and incubators promoting start-up businesses; GrowFL is the only Florida program that focuses exclusively on second-stage companies. "We are extremely proud to have been selected to be among GrowFL's list of the 2015 Florida Companies to Watch. We believe the Software as a Service (SaaS) technology revolution has disrupted the IT consulting model," says Tim Hale, Coastal Cloud Managing Partner and co-founder. "SaaS implementations are not well suited for offshoring. Time zone, communications, staff turnover and other issues associated with offshore IT significantly undermine the nimbleness which is the hallmark of SaaS implementations. We are proving that a nimble, high-touch, deeply skilled US team at a reasonable price point can provide more value than offshore providers and expensive consultants in the large metro areas." "Reaching 100 clients in such a short period while maintaining a 100 percent customer retention rate speaks volumes about our business model and our team," said Sara Hale, also a Coastal Cloud Managing Partner and co-founder. "Our commitment to have 100 percent of our technology team Salesforce.com Certified with an intense focus on client satisfaction has paid off." Coastal Cloud employs a "hub and spoke" model to best serve its customers. Half of its consulting and development team are concentrated in the company's SaaS (Software as a Service) solution center, or hub, in Northeast Florida, where the lifestyle is outstanding but living costs are substantially below those of traditional high tech cities. Other team members (spokes) can be found near Coastal Cloud's clients, providing a local presence from D.C. to Denver and Hawaii. Coastal Cloud ranks first in customer satisfaction among all Salesforce.com partners in the southeast and second in the number of Salesforce.com certifications earned by its consultants. They were recently recognized as a Salesforce.com Gold Level Cloud Alliance Partner, making the company the only Salesforce.com partner based in the southeastern U.S. to achieve that level.

Carly Fiorina suggested marijuana is more dangerous than alcohol. She's wrong. "During her factually troubled debate performance last week, Republican presidential candidate Carly Fiorina accidentally made at least one somewhat accurate remark: "We are misleading young people when we tell them that marijuana is just like having beer. It's not." Fiorina is right — just not in the way she meant. She was arguing that pot is more dangerous than alcohol. But the evidence shows the opposite is true — marijuana is, in fact, safer than alcohol. This distinction should be a big deal for Fiorina and other presidential candidates: Getting this right isn't just a matter of being informed; it's also key to understanding some of the major issues surrounding marijuana, alcohol, and drug policy today. […] A 2010 study published in The Lancet found that alcohol is among the most dangerous drugs in the world, and far more dangerous than marijuana. Drug policy experts disagree with the specifics and value of the rankings — for example, whether alcohol is really more dangerous than heroin and crack cocaine. But one finding they don't disagree with is that, generally, marijuana is much safer than alcohol.
Chris Hedges: What It Means to Be a Socialist: "First and foremost, all socialists are unequivocal anti-militarists and anti-imperialists. They understand that there is no genuine social, political, economic or cultural reform as long as the militarists and their corporatist allies in the war industry continue to loot and pillage the state budget, leaving the poor to go hungry, workingmen and -women in distress, the infrastructure to collapse and social services to be slashed in the name of austerity. The psychosis of permanent war, which infected the body politic after World War I with the internal and external war on communism, and which today has mutated into the war on terror, is used by the state to strip us of civil liberties, redirect our resources to the war machine and criminalize democratic dissent. We have squandered trillions of dollars and resources in endless and futile wars, from Vietnam to the Middle East, at a time of ecological and fiscal crisis. The folly of endless war is one of the signs of a dying civilization. […] You cannot be a socialist and an imperialist. You cannot, as Bernie Sanders has done, support the Obama administration's wars in Afghanistan, Iraq, Libya, Pakistan, Somalia and Yemen and be a socialist. You cannot, as Sanders has done, vote for every military appropriations bill, including every bill and resolution that empowers and sanctions Israel to carry out its slow-motion genocide of the Palestinian people, and be a socialist. […] In other words, Roosevelt went to his fellow oligarchs and said hand over some of your money or you will lose all your money in a revolution. And his fellow capitalists complied. And that is how the government created 15 million jobs, Social Security, unemployment benefits and public works projects. The capitalists did not do this because the suffering of the masses moved them. They did this because they were scared. And they were sacred of radicals and socialists." From Truthdig.
A Toxic Work World: "FOR many Americans, life has become all competition all the time. Workers across the socioeconomic spectrum, from hotel housekeepers to surgeons, have stories about toiling 12- to 16-hour days (often without overtime pay) and experiencing anxiety attacks and exhaustion. Public health experts have begun talking about stress as an epidemic. The people who can compete and succeed in this culture are an ever-narrower slice of American society: largely young people who are healthy, and wealthy enough not to have to care for family members. An individual company can of course favor these individuals, as health insurers once did, and then pass them off to other businesses when they become parents or need to tend to their own parents. But this model of winning at all costs reinforces a distinctive American pathology of not making room for caregiving. The result: We hemorrhage talent and hollow out our society. […] The problem is even more acute for the 42 million women in America on the brink of poverty. Not showing up for work because a child has an ear infection, schools close for a snow day, or an elderly parent must go to the doctor puts their jobs at risk, and losing their jobs means that they can no longer care properly for their children — some 28 million — and other relatives who depend on them. They are often suffering not only from too little flexibility but also too much, as many low-wage service jobs no longer have a guaranteed number of hours a week. This looks like a "women's problem," but it's not. It's a work problem — the problem of an antiquated and broken system. […] If we really valued care, we would not regard time out for caregiving — for your children, parents, spouse, sibling or any other member of your extended or constructed family — as a black hole on a résumé. We would see it as engaging in a socially, personally and professionally valuable activity. We would see men who lean out for care as role models just as much as women who lean in for work. We would think managing kids matters as much as managing money." From The Times.

Palm Coast Construction and Development Progress Reports:
The following is an update of ongoing construction and development projects in Palm Coast, through Sept. 18:
Palm Coast Parkway Six-Laning is 92 percent done: Contractor has placed the new 6″ reuse main into service and has prepared the old line to grout filled. Work in median continues and landscape along project continues.
Holland Park, 30 percent done: Installation of conduits for future ball field lighting continues. Excavation continues for sidewalks in the ball field areas.
Palm Coast City Hall at Town Center, 90 percent done: Floor tile installation continues; ceiling tile installation continues; millwork installation continues; landscape work continues; carpet tile installation has begun.
Colechester Drive Bridge, 40 percent done: Seawall Caps being formed, work has begun on the bridge deck, South traffic barrier poured, North traffic barrier being formed, demolition of slope pavement continues.
County's I-95 Interchange Matanzas Woods Reclaim Water, 25 percent done: Contractor has installed approximately 1,000 ft. of reclaim water main total installed 5,000 ft. to date.
Palm Harbor Parkway Roadway Extension, 6 percent done: The stormwater pipe installation at the intersection of Old Kings Road and Matanzas Parkway has started.
North Old Kings Road Extension to Matanzas Woods Parkway, 12 percent done: Site clearing continues at 85 percent.
Island Walk Shopping Center Phase 1, 93 percent done: A substantial inspection for the first stage was completed and a punch list was generated for contractor.
Shops at Pine Lakes Convenience Store, 99 percent done: As-builts for Utility have been approved.
Old Kings Road Force Main – Master Pump Station, 22 percent done: Jack and Bore casing has been placed under Old Kings Road at south entrance to spray field. The 16″ Force main piping installation has started.
Grand Haven Sales Center on Colbert Lane, 35 percent done: Water and Sewer services have been installed on site.

Road and Interstate Construction: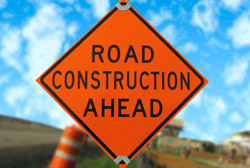 Palm Coast:
Flagler County Road 302 is Closed to all but local traffic as repaving began on June 7 and the roadway will be closed to all but local traffic. Others will be required to detour around County Road 302 using State Road 100. The roadway will be closed for 90 days, or until early September.
Palm Coast's Colechester Lane bridge to be closed July 7 through Sept. 4:  A detour will be established taking travelers over the Colorado Drive bridge instead. Signs will be posted directing motorists to the Colorado Drive bridge. The City of Palm Coast strives for safe construction zones. The City asks for the cooperation and patience of residents as this important bridge improvement project is completed. For more information, contact Palm Coast Customer Service at 386-986-2360.
Volusia: I-4 Widening from SR 44 to east of I-95, Monday and Friday, 7:00 a.m. – 5:00 p.m., Eastbound/Westbound shoulder closing. Sunday through Thursday, Eastbound and Westbound lane closures as needed from 8 p.m. to 6 a.m. Thursday, 9:00 p.m. – 5:30 a.m. EB road closure between Canal St./SR 44 and I-95 with detour at US 92 exit ramp.Motorists should be aware of traffic shifts near Canal St./SR 44.
County Road 304 Project Map and Description

Comment of the Day (From the Comment Section):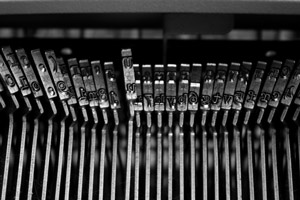 Patriot 76 in "Muslim, Dark-Skinned, Geeky: Ahmed Mohamed Had No Chance": I find it ironic that radical "Republicans" come to this forum to spew hateful bigoted remarks out of pure ignorance about Muslims and terrorism as if they understand either. The purpose of terrorism is not to inflict mass casualties – the purpose of terrorism and the infliction of mass casualties are to spread fear and terror in the same way a nation or state government may inflict fear or terror to achieve an ultimate end goal. The purpose of terrorism is fear and those who come here, Republican or Democrat – who change their own behavior and substitute morality and education for willful ignorance serve only to perpetuate the fear that terrorists seek to invoke. So congratulations in helping the terrorists to achieve their objective. Way to be a part of the solution – or not." Reply to Patriot 76 here.

Hamburg Strings Play Kurt Atterberg's Suite for Violins, Op. 19