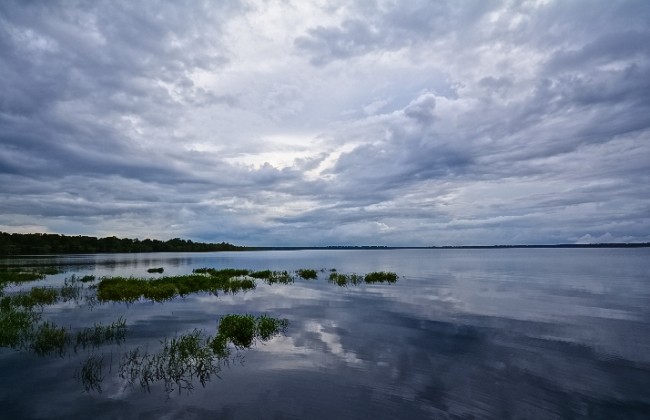 Today: Grab those sweaters: high only in the mid-80s, low in mid-70s. Details here.
Today's fire danger is low. Flagler County's Drought Index is at 194.
Today's document from the National Archives.
The OED's Word of the Day: pickle-herring, n..
The Live Community Calendar
Today's jail bookings.
Today's Briefing: Quick Links

Note: all government meetings noticed below are free and open to the public unless otherwise indicated. Many can be heard or seen live through each agency's website.
Arts In Education Week continues in Flagler County. Click here for details.

The Flagler County Commission meets in workshop at 9 a.m. to discuss a long list of issues, including alternative sites for the placement of a communication cell tower–the commission rejected, 3-2, the siting of a 320-foot tower on John Anderson Highway last week–the county's manatee-protection plan (Palm Coast is considering having one of its own), and transportation impact fees, the one-time tax levied on new construction to pay for concurrent costs of additional roads. (Emergency Operations Center, Building 3, 1769 E. Moody Blvd., Bunnell.)
The Palm Coast City Council meets at 9 a.m. at the Palm Coast Community Center. The council will appoint or reappoint four members to the Code Enforcement Board and designate code enforcement staff to serve as clerk to the red-light camera hearing officer. (Yes, there are still a few cameras in town.)
The Flagler County School Board meets in workshop at 4:30 p.m. and in a business meeting at 6 p.m., with a reception in between (5:30 to 6 p.m.) to welcome new faculty and staff. The board at 4:30 p.m. will discuss its five-year, $16 million capital spending plan. At 6 p.m. the board is expected to approve a memorandum of understanding with the Flagler County Education Association, the county's teachers union, which reflects changes in how standardized testing figures in teacher evaluations.
See Also:
The Bunnell Panning and Zoning Board meeting scheduled for tonight was cancelled.
Flagler Restaurant Week continues: From fine dining to beach burgers, twenty participating restaurants will feature special and discounted menu items from September 11 to 18. During this time, diners can explore some of the county's newest restaurants, revisit their old favorites, and try somewhere new in the quest to become the ultimate #FlaglerFoodie. Restaurant Week is, after all, a reminder that Flagler County is a community and destination that offers diverse dining experiences, beautiful scenery and plenty of reason to celebrate all things gastronomic.

Publix Wins as Jury Verdict Concludes Sex Harassment Claim at Palm Coast Store Was Fabrication: after five days of trial and just two hours and 20 minutes of deliberations, a jury reached a verdict that found Robert Barry didn't so much have good reason to believe that that a fellow-Publix employee had been sexually harassed by a supervisor. That Barry, in other words, had fabricated the story. The victory could not have been more decisive for the Lakeland-based company, which seldom goes to trial, and did so in this case as a result of a succession of incidents that took place at the Town Center Publix in Palm Coast in early 2010.
Belle Terre Swim & Racquet Club members seek to lease facility: Doug Courtney is leading an effort to raise money to save the troubled and ageing school-board owned facility. It lost $138,000 last year. The group is seeking to raise $50,000. "As of Friday, they had raised about $20,000," the News-Journal reports. (Story paywall-protected)
Duane Weeks, on Bail, Is Stabbed, Suspect Jailed Following Confrontation at a Bar: Bunnell's Harry Goldsborough, 51, was jailed Sunday after being accused of stabbing Bunnell's Duane Weeks, a felon currently on bail on a June allegation of felony-battery.
Wimbledon Champ Reilly Opelka Coming Home to Palm Coast Tennis Center Friday: The public is invited to the Palm Coast Tennis Center this Friday (Sept. 18), from 11 a.m. to noon, to welcome home 2015 Wimbledon Junior tennis champion Reilly Opelka. The Tennis Center is located at 1290 Belle Terre Pkwy.

All three judges–J. David Walsh, Melissa Moore-Stens and Michael Orfinger–are in various civil and criminal trials today.

Note: Most proceedings below can be followed live on the Florida Channel.

Budget Surplus: The Joint Legislative Budget Commission, which is made up of House and Senate members, takes up a series of issues, including a long-range financial outlook. The report, presented by economist Amy Baker, shows a projected budget surplus of more than $600 million for the upcoming 2016-17 fiscal year. (3 p.m.)
The Florida Public Service Commission holds its regular meeting to consider a series of issues related to water, telecommunications and power companies. Later in the day, it will hold a workshop to discuss 10-year plans for electric utilities, addressing issues such as power-plant upgrades and changes. (9:30 a.m., workshop at 1:30 p.m., Betty Easley Conference Center, 4075 Esplanade Way, Tallahassee.)
–Compiled by the News Service of Florida and FlaglerLive

In Coming Days in Palm Coast and Flagler:
Click on the links for more details:

Flagler County NAACP Meeting: Branch President Linda Sharpe Haywood invites the community to the Flagler County NAACP meeting of Sept. 22, 6 p.m., at the African American Cultural Society, 4422  U.S. 1 North, Palm Coast. Haywood announced that the guest speakers will be: Cassandra Stephenson of Chi Delta Omega Chapter of Alpha Kappa Alpha Sorority, Inc. addressing voter registration; Renny Roker, actor/producer/promoter, will unveil his book, "Positivity, Your Key to Success," speaking truth to power for today's youth; and Student and Community Engagement Director Lynette Shott will bring plans from the Flagler school district for the year 2015-16. A question and answer session will follow each presentation. For further details, contact the NAACP at 386-446-7822.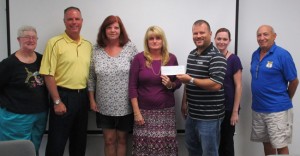 Flagler Sheriff's Police Athletic League Gets $1,000 Donation to Help Area Youth Participate in PAL: A Flagler Beach businessman has secured two donations of $1,000 each from Allstate Insurance that will benefit the Sheriff's Office and ultimately PAL. Ken Moscone, an agent for Allstate, secured the first donation by serving on PAL's executive board, PAL Director Kim Hale said. The check arrived about three weeks ago. And the second donation is on the way, awarded because Moscone volunteered with the Sheriff's Office to help clean up after the May Food Truck event in Palm Coast, Hale said. Page 2 of 2 "We believe in offering quality programs for Flagler County youth,'' said Sheriff James L. Manfre. "It's so important for their success in life.'' Money from the two donations will go to Girls Night In, a mentoring program for girls in fourth through 12th grade, and scholarships for boys and girls to participate in area sports teams. These gifts are the first from Allstate, Hale said. "Most of what we do is dependent on donations,'' Hale said. "We've always kept the cost of our registrations low so all kids can be involved'' in community sports organizations. The Flagler Sheriff's Police Athletic League is an independent, nonprofit corporation serving hundreds of kids in safe, structured, sports, educational and mentoring programs. The mission of Flagler Sheriff's PAL is to reduce juvenile crime by providing quality activities that contribute to the character, integrity, physical and mental fitness, sportsmanship and wellbeing of Flagler County's youth, according to the PAL website. To learn more about Flagler Sheriff's PAL, contact Hale at [email protected]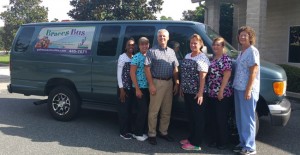 Johnson Orthodontics Launches "Braces Bus": Johnson Orthodontics is pleased to announce that they have launched a "Braces Bus" to take patients to and from their orthodontic check up appointments during school hours. "We are empathetic to parents and guardians that work outside the home and are not always available to leave work, pick up their child, drive them to the orthodontist, then drive them back to school," said Dr. Paul Johnson. "We are trying to make life easier for parents and more convenient to keep their child on track with their orthodontic care," The "Braces Bus" is a Ford E-350 15-passenger van that has been fitted with signage, by local sign shop Palm Coast Signs, identifying it as the Braces Bus from Johnson Orthodontics. Parents must pre-arrange a pick up with the student's school and let Johnson Orthodontics know that they will require a pick up. Johnson Orthodontics' is located at 25 Pine Cone Drive, Suite 1 in Palm Coast. They are open from 7:30am to 6:00pm Monday through Friday. They can be reached at 386-445-7671 as well as online at http://palmcoastsmiles.com/ and on Facebook at https://www.facebook.com/PalmCoastSmiles?fref=ts.

Palm Coast Construction and Development Progress Reports:
The following is an update of ongoing construction and development projects in Palm Coast, through Sept. 11: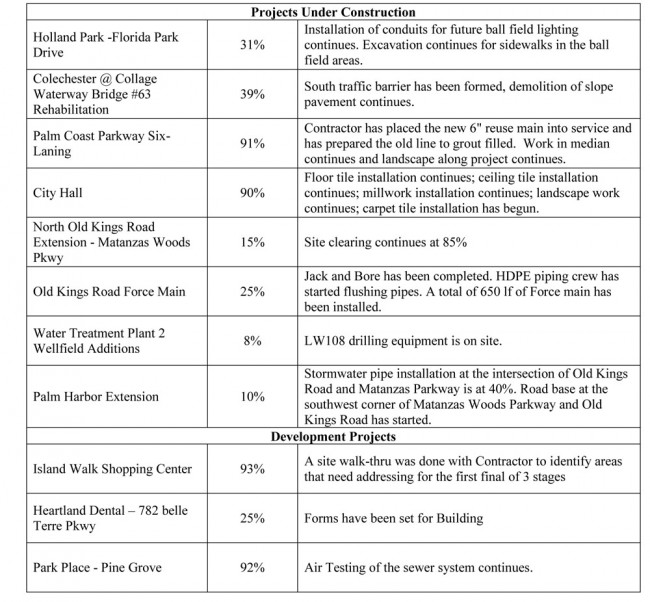 Palm Coast Residential and Commercial Permits Issued Last Week (Click on the chart for larger view):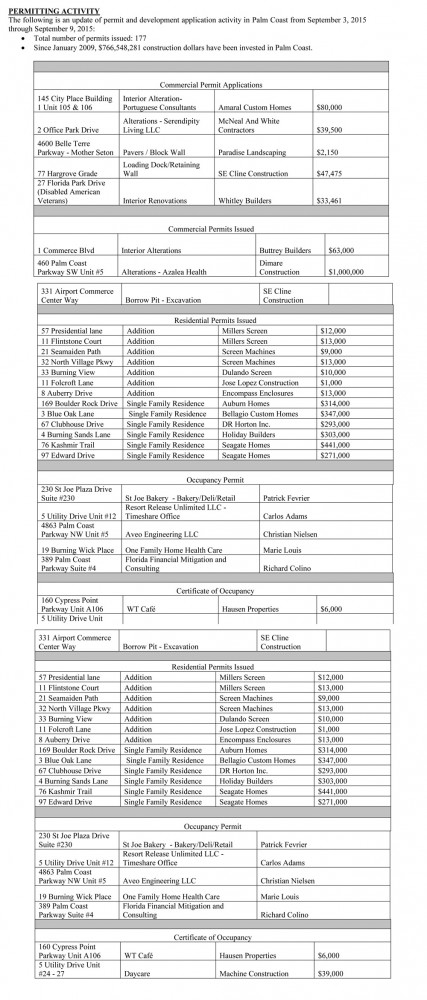 Road and Interstate Construction: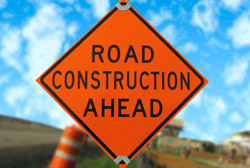 Palm Coast:
Flagler County Road 302 is Closed to all but local traffic as repaving began on June 7 and the roadway will be closed to all but local traffic. Others will be required to detour around County Road 302 using State Road 100. The roadway will be closed for 90 days, or until early September.
Palm Coast's Colechester Lane bridge to be closed July 7 through Sept. 4:  A detour will be established taking travelers over the Colorado Drive bridge instead. Signs will be posted directing motorists to the Colorado Drive bridge. The City of Palm Coast strives for safe construction zones. The City asks for the cooperation and patience of residents as this important bridge improvement project is completed. For more information, contact Palm Coast Customer Service at 386-986-2360.
Volusia: I-4 Widening from SR 44 to east of I-95, Monday and Friday, 7:00 a.m. – 5:00 p.m., Eastbound/Westbound shoulder closing. Sunday through Thursday, Eastbound and Westbound lane closures as needed from 8 p.m. to 6 a.m. Thursday, 9:00 p.m. – 5:30 a.m. EB road closure between Canal St./SR 44 and I-95 with detour at US 92 exit ramp.Motorists should be aware of traffic shifts near Canal St./SR 44.

Comment of the Day (From the Comment Section):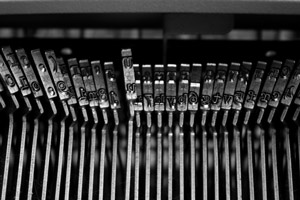 Bard W in "The Hell With Your Tired, Your Poor, Your Huddled Masses": "It's very easy to sit back and say we should just let everyone come here, but there are a ton of tough questions that need to be answered especially when you are talking about millions of people. Where do you put these people? How do you feed them? How do you account for them and process visas? What do you do with those that do not have documentation that proves their identity? So forth and so on. Even Germany put a pause on things over the weekend because of concerns. It's an extremely tragic situation and problem that needs a solution. One of those solutions is to end conflict and help rebuild those countries. Obviously that is more long-term and in the short-term many counties need to come together to help provide assistance and accommodations. I don't think there is an easy answer, and I don't think all of the responsibility falls on the US. I would also like you opinion Pierre on these two questions . . . 1) We have about 14 million residents here living under the poverty level, do we take assistance from them? 2) We are a country that is set up where states manage themselves a great deal How do you accommodate that type of influx without trampling on the states' rights and placing huge burdens on stretched state budgets?" Reply to Brad W here.

Dvořák's "Silent Woods," with Yo Yo Ma: