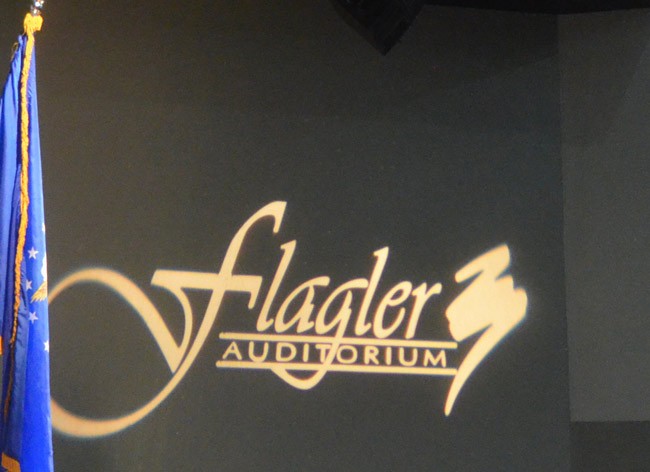 Today: high in lower-90s, low in mid-70s. Details here.
Today's fire danger is low. Flagler County's Drought Index is at 180 (+23).
Today's document from the National Archives.
The OED's Word of the Day: quaint, adj., adv., and n.2.
The Live Community Calendar
Today's jail bookings.
Today's Briefing: Quick Links

Note: all government meetings noticed below are free and open to the public unless otherwise indicated. Many can be heard or seen live through each agency's website.
Friday: 9/11 Blue Mass and Procession, with the procession beginning on South A1A at the Flagler Beach Pier and continuing North on A1A to N. 8th Street to Santa Maria Del Mar Catholic Church. (7:45-11 a.m.)
Friday: Palm Coast government hosts a Fallen Heroes memorial for 9/11 at Heroes Park on Palm Coast Parkway. (8:30 a.m.)

Free For All Friday with David Ayres: Guests include the chamber of commerce's Gretchen Smith, Belle Terre Swim and Racquet Club advisory committee members, who are trying to save the club from closing, the Gospel Gardner, and FlaglerLive Editor Pierre Tristam, who'll talk about the Syrian refugee crisis. (9 a.m., WNZF).
Friday: Live at European Village, Linda Long, 7-11 p.m.
Friday: The Palm Coast Arts Foundation Presents Big Band Night (and more) with The Chris Thomas Band of Jacksonville, in the Ballroom of Halifax Plantation, 4000 Old Dixie Highway, Ormond Beach. Dinner and dancing is all part of the ticket price ($50 PCAF members; $60 general public). 
Saturday: Run or walk into fall at Palm Coast's Autumn Trails 5K Run/Walk, to be held Sept. 12 at 7:45 a.m. (the Kids Fun Run will begin at 8:45 a.m.) The Autumn Trails 5K will begin at the Palm Coast Community Center.
Saturday: The the second annual Palm Coast & the Flagler Beaches Senior Games – offering competition in 14 sports. The Seniors Games are open to men and women ages 50 and up. Registration is $15 and includes a T-shirt and participation in one sports event. participation in each additional sports event is $5.
Saturday: Flagler Area Biking's Legged Monster: The starts from Hammock Park Community Center at 7:30 a.m. Details here.
Saturday: The Friends of Washington Oaks hold their monthly plant sale the second Saturday of every month from 10 a.m. to 2 p.m. Visit the website for more information.
Saturday: Live at European Village, Category 5, fronted by Flagler County Commissioner Nate McLaughlin on guitar & vocals along with longtime county residents Al Caruso and Vince Colletti (bass and drums), 6-9 p.m.
Sunday: 9/11 Memorial Bike Run, starting at the Government Services Building in Bunnell. Registration is at 8:30 a.m., the ceremony at 9:30 and kick-stands are up at 10:30. The event is free. The bike route: Gov. Service Bldg. turn left onto E Moody Blvd (SR-100 West). – Turn right onto US 1 – Turn right onto SR 206 – Turn right onto A1A – Turn Right onto SR 100. – Turn left onto John Anderson Hwy (SR 201). – Turn right on Walter Boardman Lane, – Turn left onto High Bridge Rd – Turn left onto A1A. The destination is The Beach Front Grille, 2444 S Ocean Shore Blvd, Flagler Beach.
Sunday: Arts in Education Week begins, sponsored by the Flagler Auditorium and local arts and culture organizations.
Flagler Restaurant Week continues: From fine dining to beach burgers, twenty participating restaurants will feature special and discounted menu items from September 11 to 18. During this time, diners can explore some of the county's newest restaurants, revisit their old favorites, and try somewhere new in the quest to become the ultimate #FlaglerFoodie. Restaurant Week is, after all, a reminder that Flagler County is a community and destination that offers diverse dining experiences, beautiful scenery and plenty of reason to celebrate all things gastronomic.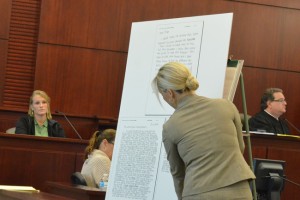 Case Against Publix Wilts as Judge Tosses Whistleblower Charge and "Biscuitbutt" Refutes Sex Harassment: The judge threw out one of the two counts at the core of the trial, and the woman at the center of the alleged sex harassment claim testified that she was never harassed nor wanted any part of the complaint.
Flagler Beach pier rentals a step closer to passage: The Flagler Beach City Commission voted 4-0 in the first reading of an ordinance that will allow the renting out of the pier to private parties up to six times a year, the News-Journal reports.
Palm Coast's William Pedersen, 63, Pleads Child-Rape Charge Down to Molestation, Will Serve 2 Years in Prison: William Pedersen, a 63-year-old resident of 9 Wheaton Lane in Palm Coast accused of raping and molesting a close relative younger than 12, pleaded down the accusations to one count of lewd and lascivious molestation of a child younger than 15 in Flagler Circuit Court.
Facing Lawsuit from Florida Carry, FSU Scraps Gun Ban in Cars on Football Game Day: The changes to the school's "Game Day Plan 2015″ guide for fans won't holster the legal challenge by Florida Carry Inc. Sean Caranna, Florida Carry executive director, said the group will continue seeking an injunction against university President John Thrasher and university Police Chief David Perry.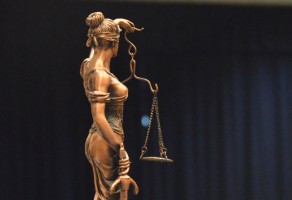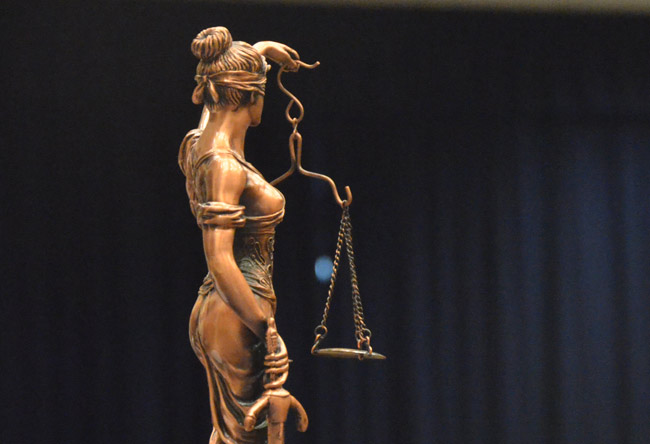 The civil trial of Robert Barry v. Palm Coast continues this morning before Circuit Judge Michael Orfinger and a jury of five women and two men (including alternates), in Courtroom 301, starting at 9 a.m. Robert Barry, a six-year Publix employee fired from its Palm Coast Town Center store in 2010, is suing over a claim of wrongful termination, claiming he was fired after flagging a case of sexual harassment involving a colleague. Publix says he fabricated the sex harassment issue and lied on his job application. See the first day's story here and the second day's story here, and the third here. Judge J. David Walsh is in juvenile and dependency hearings in the morning starting at 8:30 a.m.

Note: Most proceedings below can be followed live on the Florida Channel.

The Florida Commission on Ethics Friday takes up a series of issues, including proposals for the 2016 legislative session.
Leon County Circuit Judge Terry Lewis holds a case-management conference to discuss the next steps in the long-running dispute about drawing Florida's congressional districts. The Florida Supreme Court last week sent the case back to Lewis after lawmakers failed to agree on revamped districts during a special legislative session in August. (11 a.m., Leon County Courthouse, 301 South Monroe St., Tallahassee.)
Republican Congressmen Ron DeSantis and Ted Yoho are among the expected participants at Saturday's FreedomWorks 9.12 Grassroots Summit. DeSantis is running in 2016 for a U.S. Senate seat that will be vacated by presidential candidate Marco Rubio. (1 p.m., Osceola Heritage Park, 1875 Silver Spur Lane, Kissimmee.)
–Compiled by the News Service of Florida and FlaglerLive

In Coming Days in Palm Coast and Flagler:
Click on the links for more details:

Celebrating National Arts in Education Week with Family Fun at the Flagler Auditorium: As a part of National Arts in Education Week, the Flagler Auditorium is celebrating with a free family fun day to raise awareness of arts education in our community on September 19 beginning at 11 a.m. The celebration is free and open to the public and will offer community members an opportunity to interact with various local arts groups, as well as local student art organizations. Activities will include the following:
Student performances
Face painting and balloon art
Flagler County Sheriff's P.A.L Kids Zone
Photo Booth courtesy of Perk Up Your Party
Steel Drum Band experience
Light Show by the Flagler Auditorium technical theatre club
Raffles
Cook out and additional concessions available for purchase. Workshops will also be conducted on a variety of subjects, such as a 1 p.m. workshop on technical theatre lighting, a 1:30 p.m. workshop on balloon art, and a 2 p.m. workshop on various singing styles. A scavenger hunt and poker run will be held to raise funds for the Auditorium's Arts in Education initiative which donates thousands annually to local arts groups, teachers, and students. The event requires registration for $20 per person and will begin at 9 a.m. Details here. Of course, a celebration of the arts would not be complete without performances. Several free performances will take place during the day, including at 3 p.m. performance by the Palm Coast Community Band and a 4:30 performance featuring some of the local arts students and programs from the Flagler County School District. The Flagler Auditorium Performing Arts Center was founded in 1991 and is currently enjoying its 24th season of providing quality, affordable entertainment to the Northeast Florida Coast, as well as supporting arts in education. For more information, visit the website, come to the box office, or call (386) 437-7547 during business hours Monday – Friday, 9 a.m. to 4 p.m.
Free SAT/ACT prep workshop announced for area students: For Volusia and Flagler county school students preparing to sit for the SAT or ACT exams, Daytona State College has scheduled a half-day free workshop to help students feel more confident before they take the actual tests. The free SAT/ACT prep workshop, hosted by Daytona State's College of Education and TRiO Educational Talent Search, will be held on Saturday, Sept. 26, from 9 a.m. to 1 p.m., on the Daytona Beach Campus, Nunamann Hall (Bldg. 200), room 305, located at 1200 W. Int'l. Speedway Blvd. The SAT is a globally recognized college admission test, and ACT results are accepted by four-year colleges and universities in the U.S. In an effort to prepare students for college application, the free SAT/ACT Prep Workshop provides concurrent sessions focusing on math, critical reading and writing. Refreshments will also be provided. A partnership with the School District of Volusia and Flagler counties, TRiO Educational Talent Search encourages students to graduate from high school and complete post-secondary education, providing career exploration, tutoring connections, college tours and cultural enrichment activities, as well as advice and assistance in course selection, and workshops for parent/students completing college admissions and the financial aid process. To register for the SAT/ACT prep workshop or for more information, call (386) 506-3459 or email [email protected].

Joe Biden, in Colbert Interview, Expresses Doubts About Bid for President: "Repeatedly touching on his parents, his faith and his emotional fragility from the recent death of his son Beau, Mr. Biden told Mr. Colbert that no "man or woman should run for president" without being able to promise voters that "you have my whole heart, my whole soul, my energy, and my passion." "Nobody has a right, in my view, to seek that office unless they are willing to give it 110 percent of who they are," Mr. Biden told Mr. Colbert, on his third night hosting the CBS program. Mr. Biden made just a few jokes on the show, saying to Mr. Colbert, who in 2012 ran a fake campaign for president, that "you should run for president again, and I'll be your vice president." From The Times.
Manly Crying: History is full of sorrowful knights, sobbing monks and weeping lovers – what happened to the noble art of the manly cry? "So where did all the male tears go? The truth is, we don't know for certain. There was no anti-crying movement. No treatises were written against men's tears, and no leaders of church or state introduced measures to discourage them. Their decline occurred so slowly and quietly that no one seems to have noticed it happening. But by the 18th century, proponents of the Cult of Sensibility were exhorting men to be more sensitive, with an emphasis on free-flowing tears, which implies that males were already regarded as lachrymally challenged. By the Romantic period, masculine tears were reserved for poets. From here, it's just a short leap to the poker-faced heroes of Ernest Hemingway, who, despite their poetic leanings, cannot express grief by any means but tippling and shooting the occasional buffalo." From Aeon.
Florida Lawmakers Want Amendment 1 Lawsuit Tossed Out: State lawmakers want a judge to toss out a lawsuit that contends they defied a constitutional mandate on spending money for land and water conservation. Lawyers for House Speaker Steve Crisafulli, R-Merritt Island, and Senate President Andy Gardiner, R-Orlando, argued in a motion filed Tuesday in Leon County circuit court that the allocation of voter-approved "Amendment 1" dollars is at the discretion of the Legislature. "Plaintiffs might dislike and disagree with the Legislature's spending decisions, but mere dislike and disagreement do not entitle plaintiffs to declaratory and injunctive relief," the lawmakers' motion said. The Legislature also argued that the four environmental groups behind the lawsuit ignore "the separation of powers" by calling for the court to order state Chief Financial Officer Jeff Atwater to transfer $237 million from the General Revenue Fund to the Land Acquisition Trust Fund, which is used to carry out Amendment 1. The dollar amount is the total the environmental groups — the Florida Wildlife Federation, the St. Johns Riverkeeper, the Environmental Confederation of Southwest Florida and the Sierra Club — contend was misspent by the lawmakers. The case stems from voter approval in November of Amendment 1, which requires spending a portion of a state real-estate tax on land and water conservation efforts. The environmentalists allege in the lawsuit that a budget approved by the Legislature in June improperly diverts portions of the conservation money to such expenses as staffing — an allegation that legislative leaders dispute. News Service of Florida.

Palm Coast Construction and Development Progress Reports:
The following is an update of ongoing construction and development projects in Palm Coast, through Sept. 4: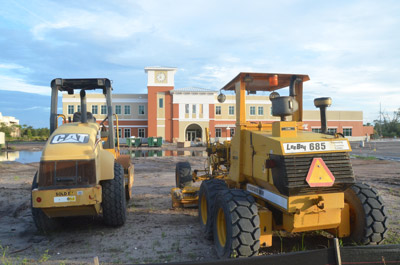 Palm Coast Parkway Six-Laning is 90 percent done: Work shifted to the median and installation of storm
drainage has begun. Landscape work continues.
Holland Park, 30 percent done: Installation of conduits for future ball field lighting continues. Excavation continues for sidewalks in the ball field areas.
Palm Coast City Hall at Town Center, 88 percent done: Floor tile installation continues; ceiling tile installation
continues; millwork installation has begun; landscape work continues; carpet tile installation has begun. Air testing on the gravity sewer is complete and the water meter/backflow and hydrants have been painted. See ongoing images of construction here.
Colechester Drive Bridge, 38 percent done: All seawall complete, caps being formed, work has begun on
bridge deck done, and demolition of slope pavement continues.
County's I-95 Interchange Matanzas Woods Reclaim Water, 25 percent done: Contractor has installed approximately 1,000 ft. of reclaim water main total installed 5,000 ft. to date.
Palm Harbor Parkway Roadway Extension, 6 percent done: The stormwater pipe installation at the intersection of Old Kings Road and Matanzas Parkway has started.
North Old Kings Road Extension to Matanzas Woods Parkway, 12 percent done: Site clearing continues at 85 percent.
Island Walk Shopping Center Phase 1, 92 percent done: The water line to Building G has been installed and has passed pressure testing.
Shops at Pine Lakes Convenience Store, 96 percent done: Pump station start-up and testing completed.
Old Kings Road Force Main – Master Pump Station, 22 percent done: Jack and Bore casing has been placed under Old Kings Road at south entrance to spray field. The 16″ Force main piping installation has started.
Grand Haven Sales Center on Colbert Lane, 35 percent done: Water and Sewer services have been installed on site.

Palm Coast Residential and Commercial Permits Issued Last Week:

Road and Interstate Construction: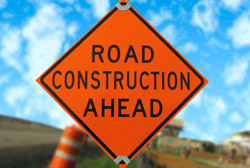 Palm Coast:
Flagler County Road 302 is Closed to all but local traffic as repaving began on June 7 and the roadway will be closed to all but local traffic. Others will be required to detour around County Road 302 using State Road 100. The roadway will be closed for 90 days, or until early September.
Palm Coast's Colechester Lane bridge to be closed July 7 through Sept. 4:  A detour will be established taking travelers over the Colorado Drive bridge instead. Signs will be posted directing motorists to the Colorado Drive bridge. The City of Palm Coast strives for safe construction zones. The City asks for the cooperation and patience of residents as this important bridge improvement project is completed. For more information, contact Palm Coast Customer Service at 386-986-2360.
Volusia: I-4 Widening from SR 44 to east of I-95, Monday and Friday, 7:00 a.m. – 5:00 p.m., Eastbound/Westbound shoulder closing. Sunday through Thursday, Eastbound and Westbound lane closures as needed from 8 p.m. to 6 a.m. Thursday, 9:00 p.m. – 5:30 a.m. EB road closure between Canal St./SR 44 and I-95 with detour at US 92 exit ramp.Motorists should be aware of traffic shifts near Canal St./SR 44.
County Road 304 Project Map and Description

Comment of the Day (From the Comment Section):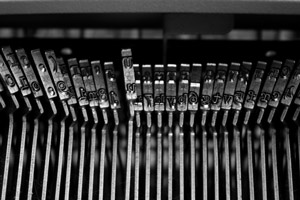 My thoughts in "County Rejects One Jumbo Cell Tower, Approves Another and Hedges On Third": "County Administration was proposing that the tower company to build on County land and would've paid to lease County space from the tower company! The height the County would occupy on the tower is at a height that cell phone providers do not occupy. So it's dead space for the tower company anyhow. The cost to the County to lease the space would've decreased as more cell phone service providers were added. As most of us know, ATT, Verizon, Sprint and T Mobile are selling their capacity to Wal-Mart, Cricket, Face Talk, and whoever else is out there in the secondary markets so I'm not sure how much additional "space: on a cell tower is needed. Not a good deal if you're the property owner in the first place." Reply to My thoughts here.