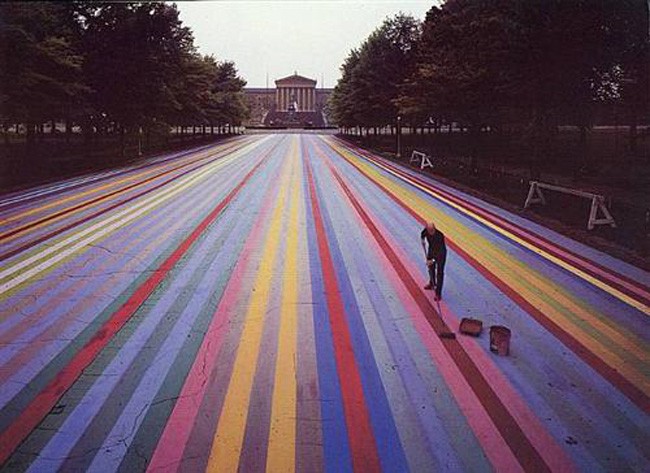 Today: high in mid-90s, heat index between 98 and 102, low in mid-70s. Details here.
Today's fire danger is low. Flagler County's Drought Index is at 155 (-46).
Today's document from the National Archives.
The OED's Word of the Day: prosopopoeia, n..
The Live Community Calendar
Today's jail bookings.
Today's Briefing: Quick Links

Note: all government meetings noticed below are free and open to the public unless otherwise indicated. Many can be heard or seen live through each agency's website.
The Public Safety Coordinating Council scheduled to meet this morning at 8:30 a.m., again cancelled its monthly meeting. It has met only once in the past three months.

The Flagler County Commission meets at 9 a.m. for a regular business meeting the firs time since Aug. 17, and faces a lengthy agenda with two high-profile issues in its public hearing segment. Those include discussion and possible approval of the siting of three communication-cell towers that far exceed the county's limit on tower heights, including a 320-foot tower on John Anderson Highway, a taller tower in Espanola, and a tower at Cody's Corner off County Road 305. The county's advisory planning board recommended the projects but by a divided 4-3 vote. The second high-profile case is that of a dog's bite of an 8-year-old boy in the dog's house, which raises a question the commission must settle: should the dog be declared dangerous, or was the dog merely defending what it perceived as its home, in which case the dangerous-dog designation would not apply? A hearing officer recommends the latter course. On its consent agenda–meaning that portion of the agenda the commission approves in bulk, without discussion, unless a member of the public or a commissioner requests that an item be pulled for discussion–the commission is expected to approve about eight grants of between $1,500 and $10,000 for various local organizations out of Tourist Development sales tax revenue, among them a $10,000 grant for the Palm Coast Tennis Center's USTA Pro Circuit Men's Futures Tournament at Palm Coast and $5,000 for the Flagler Beach Museum. Frank Benham is expected to be reappointed to the library board of trustees. Airport Director Roy Sieger is expected to be added as the 10th county staff executive to its "senior management service class," which will increase the county's (that is, taxpayers') contribution to his retirement fund from the 7.26 percent of his salary that rank and file employees receive to 21.43 percent. Halifax Paving is expected to be awarded a $1,356,368 bid to build a taxiway at the county airport.
See Also:

The Palm Coast City Council meets at 5:15 p.m. at the Palm Coast Community Center to approve, in the first of two required public hearings, the 2015-16 budget and property tax rate of $4.0559 per $1,000 in taxable value. The tax rate remains the same, but because property values have risen about 6 percent, the city will take in more revenue next year by keeping the same tax rate which under Florida law equates to a tax increase for most property owners. Most property owners with homesteaded properties will see an average tax increase of roughly 4 percent.
The Flagler Beach City Commission meets at 5:01 p.m. for its first of two required public hearings to adopt the 2015-16 budget. Flagler Beach is the only local government that appears set to adopt a budget that reverts the tax rate to roll-back, which means taxes might not increase in Flagler Beach this year. That could change at the meeting.
The Palm Coast Leisure Services Advisory Committee meets at 6:30 p.m. at the Palm Coast Community Center. It will review eight cultural arts grant applications through the city's $30,000 cultural arts grant program, and the city's pet memorial program.

Flagler's Push For Trio of Cell Towers Rising Higher Than Statue of Liberty Beams Alarms: NexTower is a private company that will lease space on the towers to other private companies. But its top-most customer will be Flagler County Government's Emergency Services Division, which would get to use the towers' preferred positions at the top, free of charge, for the county's 800 megahertz communications system and what will follow it in a few years. When residents call 911 and cops or firefighters and medics respond to an area, the 800 megahertz system kicks in, enabling those responders to talk to each other. Poor communications can jeopardize the effectiveness of the response. Good communication can enhance it.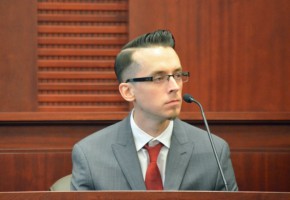 Publix on Trial as Ex-Palm Coast Employee Claims He Was Fired For Whistleblowing Sex Harassment: Robert Barry, a 6-year Publix employee fired from its Palm Coast Town Center store in 2010, is suing over a claim of wrongful termination, claiming he was fired after flagging a case of sexual harassment involving a colleague. Publix says he fabricated the sex harassment issue and lied on his job application.
Two Palm Coast Teens, 19 and 17, Arrested In Armed Robbery in Flagler Beach: Dacotah Clarke, a 19-year-old resident of Paul lane in Palm Coast, and a 17-year-old resident of Porwyn Lane, were arrested Saturday afternoon following a report from David Adams, 52, that he'd been robbed at gunpoint near the center of town in Flagler Beach.
Opelka Adds to 94-Degree Heat With Scorching Serves as He Moves to 3rd Round at U.S. Open: The 18-year-old junior Wimbledon champion smashed a personal-record 141 mile-per-hour serve, the second-fastest by anyone at this year's U.S. Open, and cruised past Japan's Yosuke Watanuki, 6-4, 6-1. He now moves on to face South Korea's Yunseong Chung in the third round on Wednesday.
Palm Coast Observer Editor Brian McMillan writes of "the perils of baby food in the modern age."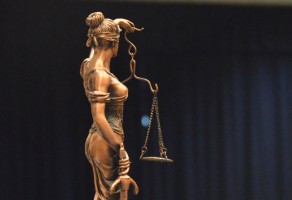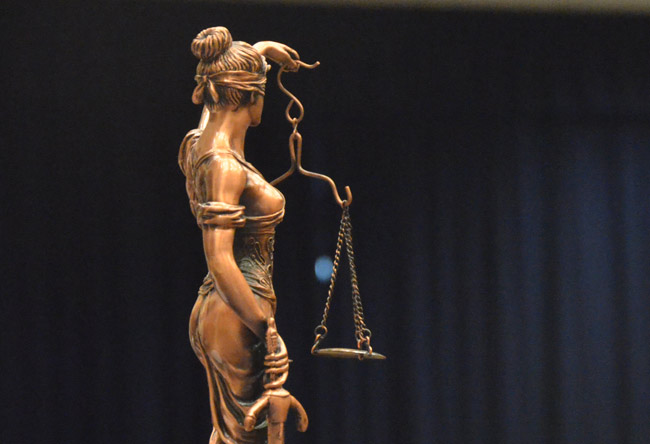 The civil trial of Robert Barry v. Palm Coast continues this morning before Circuit Judge Michael Orfinger and a jury of five women and two men (including alternates), in Courtroom 301, starting at 9 a.m. or as soon as Orfinger is through with expedited hearings. Robert Barry, a SIX-year Publix employee fired from its Palm Coast Town Center store in 2010, is suing over a claim of wrongful termination, claiming he was fired after flagging a case of sexual harassment involving a colleague. Publix says he fabricated the sex harassment issue and lied on his job application. See the first day's story here. Circuit Judge J. David Walsh holds a pair of sentencings in minor cases.
A foreclosure sale is scheduled for 11 a.m. in the civil department lobby.

Note: Most proceedings below can be followed live on the Florida Channel.

The 2015 Child Protection Summit in Orlando, an annual event hosted by the Florida Department of Children and Families, will start. The opening session of the three-day summit will include DCF Secretary Mike Carroll. (1 p.m., JW Marriott Grande Lakes Orlando, 4040 Central Florida Parkway, Orlando.)
The Florida Water Resources Monitoring Council hears presentations about water-quality restoration efforts. (9 a.m., Florida Department of Environmental Protection, 13501 Telecom Parkway North, Temple Terrace.)
The Florida Health Insurance Advisory Board discusses issues such as legislative recommendations. (9:30 a.m., Hilton Orlando Bonnet Creek, 14100 Bonnet Creek Resort Lane, Orlando.)
–Compiled by the News Service of Florida and FlaglerLive

In Coming Days in Palm Coast and Flagler:
Click on the links for more details: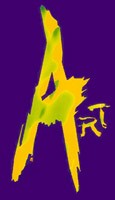 Art Therapy Making Memories for Alzheimer's Patients:  "Memories in the Making,"  a traveling art show with paintings created by people diagnosed with early to mid-stage Alzheimer's disease, will be hosted by the Flagler County Art  League (FCAL) at their Gallery in Palm Coast. This is one of three events taking place as part of September's Alzheimer's Month.  "Memories in the Making" is an amazing collection of art from the Alzheimer's Association's art therapy classes in Altamonte Springs. Featuring 50 pieces of framed art, the exhibit will open with a reception on September 12 from 6 – 8:30pm at the FCAL Gallery and will be free and open to the public. The Flagler County Art League Gallery is located at City Marketplace, 160 Cypress Point Parkway, Suite 207C in Palm Coast. The art show will run from September 12 through October 6. A silent auction of artwork donated by Flagler County Art League members will take place during the opening reception with the proceeds going to the Alzheimer's Association. Also opening at the Gallery September 12 is an exhibit appropriately called "It's About Time," also free and open to the public. A judged art show in the main gallery, this exhibit speaks to the passage of time – past, present and future. Three organizations have partnered to host these events. The Flagler County Art League, the Palm Coast Arts Foundation, and the Central and North Florida Chapter of the Alzheimer's Association have joined together to increase public awareness and raise funds for Alzheimer's continuing  research efforts. In addition to the art show, a documentary film, "I Remember Better When I Paint," illustrates the benefits of art therapies for early to mid-stage dementia patients. Narrated by Olivia de Havilland, the film shows how these therapies can bypass the limitations of dementia and help patients express their emotions and thoughts when words and memories fail. Hosted by the Palm Coast Arts Foundation, FCAL, the Alzheimer's Association and the Florida Hospital Flagler, the film will be shown at the Florida Flagler Hospital in Palm Coast August 31 at 2pm. The event is free to the public, but reservations are required. Call 386-263-2991 or contact [email protected].  THE WALK TO FIGHT ALZHEIMER'S, the third event, is the fund-raising component of   Alzheimer's Month in September . WALK Teams will gather at Veteran's Park in Flagler Beach September 26. To show support for the cause, WALK Teams are being formed by various groups, businesses, clubs and organizations throughout Palm Coast. You are encouraged to join one and take part in this event. The Flagler County Art League invites you to be part of their team for the WALK. To register and participate in a team, contact www.alz.org/walk.  The Flagler County Art League Gallery is at City Marketplace, 160 Cypress Point Parkway, Palm Coast. Gallery hours are Monday–Friday, 12–4pm; Saturday 10am-1pm.
Flagler AAUW hosts Flagler County Education Foundation and the STUFF bus: Flagler County Branch of AAUW will meet September 12, 2015. Deborah Williams, Director of the Flagler County Education Foundation will discuss programs in Flagler County. Volunteer Stuff Bus managers Scott Combs and Pat Bueltman will discuss the STUFF Bus Program and give tours of the bus before the 11:00 meeting. Special guests include Flagler County's 8th grade Tech Trek campers. Join us on Saturday September 12, 2015 at 11:00 a.m. at the Pine Lakes Golf Club, 400 Pine Lakes Parkway.Lunch is $16 and reservations are required. Call Sally Smeaton at Flagler County Branch of AAUW The American Association of University Women (AAUW) empowers women and girls through advocacy, education, philanthropy, and research.AAUW was founded in 1881, and currently has more than 170,000 members across the United States. Florida AAUW is represented by branches in 40 Florida communities. Flagler Branch was founded in 1974 and strives to advance the education of women and girls.Learn more and join us at flaglercounty-fl.aauw.net.

A gun-rights group filed a lawsuit Tuesday to try to force Florida State University to change its football "Game Day Plan 2015," a 28-page information packet sent out by campus police that advises visitors firearms can't be stored in vehicles parked on campus. Florida Carry Inc. announced late Tuesday it and FSU graduate student Bekah Hargrove, a member of Florida Students for Concealed Carry, are seeking an injunction against university President John Thrasher and university Police Chief David Perry over the "game day" guide. Florida Carry and Hargrove argue the "game day" guide fails to follow a 2013 ruling by the 1st District Court of Appeal that said the University of North Florida cannot prevent firearms from being stowed in cars. The "game day" guide provides general information on parking, traffic patterns, tailgating, concessions, and other items such as banners, drones and smoking. Under a section titled "weapons," the packet states that weapons are prohibited on campus and that a "fan may not store firearms or other weapons in their vehicles parked on campus while attending the game." In a release, Florida Carry Executive Director Sean Caranna called the planner "a blatant attempt" to "enforce illegal gun control with the threat of throwing good people in jail for the lawful exercise of their right to bear arms." A university spokesman said Tuesday officials had not seen the legal documents and could not comment. The state university system and Florida Carry are awaiting a separate decision from the 1st District Court over the gun-rights group's argument that the Second Amendment should supersede a Florida law that bans firearms from university housing. News Service of Florida.
On 'Late Show' Premiere, Stephen Colbert Tries to Bring Big Back to Late Night: "The amped-up, expansive premiere of "The Late Show With Stephen Colbert" was not so tightly focused. Befitting the difference between a niche cable half-hour and a network variety hour, it was not a rigidly composed plate but a groaning board, built less around a concept than around a vibe of smart fun and an urge to show off its host's many skills. […] The opening titles, which rendered New York City as a living toy landscape, suggest a Wes Andersonian spirit of meticulously curated, experimental-yet-preservationist play. […] Mr. Colbert was, by and large, "himself" his first night, whatever that means for a professional host: There were no characters, new or old. But there were echoes of "The Colbert Report". […] And there was a "Report"-like sensibility to two of the hour's strangest and funniest bits. In the first, he struck a bargain with a demonic amulet, which required him to endorse Sabra-brand hummus on pain of hideous torture. Next, he sandwiched the requisite torrent of Donald Trump jokes in an analogy that likened coverage of Mr. Trump to Oreos: junk food the smartest media guy couldn't resist. He proved the point by emptying a package of cookies over his face." From The Times.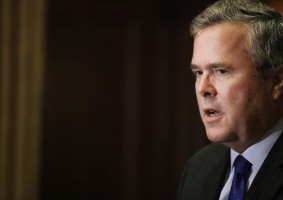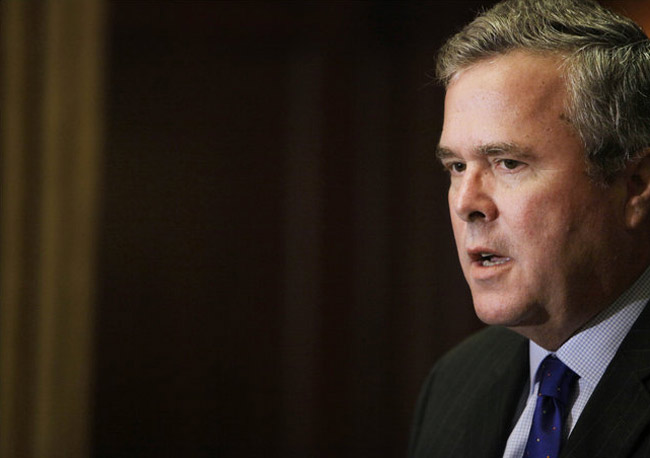 Jeb Bush, Family Ties and a Museum That Never Materialized: "When Jeb Bush set out to build a political base of his own in South Florida three decades ago, he did not lack for new friends. He was a magnet for a long line of Republicans eager to be associated with him and his powerful family, including a Cuban immigrant and former corrections officer named Tony Campos. Mr. Campos ended up working as an advance man for Mr. Bush's father, George, when he ran for president in 1988 and on the inauguration after he won. Jeb Bush was impressed enough that he recommended Mr. Campos for a job in the new administration, describing him as someone who "has been a loyal, hard-working supporter of George Bush and has the skills to serve." And for years afterward, he continued to cultivate a friendship with the Bush family, especially its matriarch, Dorothy Walker Bush, who spent winters in Florida. But Mr. Campos's interests in the family were not entirely innocent. Ultimately he would try to exploit those relationships, entangling Jeb Bush, by then the governor of Florida, in a case of misplaced trust and the theft of public funds. Mr. Bush was never connected to any wrongdoing, though now, as he seeks to become the third Bush to occupy the White House, his involvement in the little-known episode is a cautionary tale about the downside of the vast network of friends and supporters that has been an essential part of the family's decades of political success. […] Over seven years, the State of Florida awarded about $1.2 million in a series of grants to support putting together the museum as well as restoring historic rail cars, complementary displays that Mr. Campos promised would be inaugurated in an opening ceremony at which the Bushes would be honored guests. But the museum was never built, the rail cars languished, and about the time Mr. Bush left office in 2007, law enforcement agencies began a criminal investigation into Mr. Campos. He eventually was charged with multiple felonies and accused of misusing hundreds of thousands of dollars in state funds. In 2013, he pleaded guilty to grand theft. […W]hile Mr. Bush never explicitly endorsed using state money for the project, he did not stop the funding, either. Instead, a grant manager for the state told investigators, the message from supervisors was: "Whatever Campos wants, make sure he gets it, because he could cause them a lot of problems and was politically connected to the right people." From The Times.

Palm Coast Construction and Development Progress Reports:
The following is an update of ongoing construction and development projects in Palm Coast, through Sept. 4: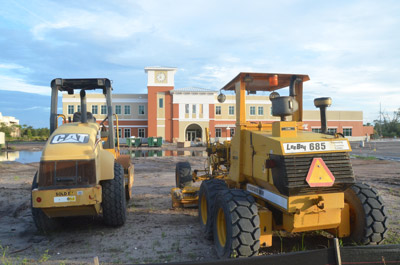 Palm Coast Parkway Six-Laning is 90 percent done: Work shifted to the median and installation of storm
drainage has begun. Landscape work continues.
Holland Park, 30 percent done: Installation of conduits for future ball field lighting continues. Excavation continues for sidewalks in the ball field areas.
Palm Coast City Hall at Town Center, 88 percent done: Floor tile installation continues; ceiling tile installation
continues; millwork installation has begun; landscape work continues; carpet tile installation has begun. Air testing on the gravity sewer is complete and the water meter/backflow and hydrants have been painted. See ongoing images of construction here.
Colechester Drive Bridge, 38 percent done: All seawall complete, caps being formed, work has begun on
bridge deck done, and demolition of slope pavement continues.
County's I-95 Interchange Matanzas Woods Reclaim Water, 25 percent done: Contractor has installed approximately 1,000 ft. of reclaim water main total installed 5,000 ft. to date.
Palm Harbor Parkway Roadway Extension, 6 percent done: The stormwater pipe installation at the intersection of Old Kings Road and Matanzas Parkway has started.
North Old Kings Road Extension to Matanzas Woods Parkway, 12 percent done: Site clearing continues at 85 percent.
Island Walk Shopping Center Phase 1, 92 percent done: The water line to Building G has been installed and has passed pressure testing.
Shops at Pine Lakes Convenience Store, 96 percent done: Pump station start-up and testing completed.
Old Kings Road Force Main – Master Pump Station, 22 percent done: Jack and Bore casing has been placed under Old Kings Road at south entrance to spray field. The 16″ Force main piping installation has started.
Grand Haven Sales Center on Colbert Lane, 35 percent done: Water and Sewer services have been installed on site.

Palm Coast Residential and Commercial Permits Issued Last Week:

Road and Interstate Construction: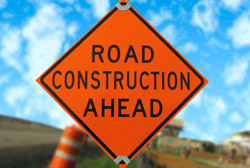 Palm Coast:
Flagler County Road 302 is Closed to all but local traffic as repaving began on June 7 and the roadway will be closed to all but local traffic. Others will be required to detour around County Road 302 using State Road 100. The roadway will be closed for 90 days, or until early September.
Palm Coast's Colechester Lane bridge to be closed July 7 through Sept. 4:  A detour will be established taking travelers over the Colorado Drive bridge instead. Signs will be posted directing motorists to the Colorado Drive bridge. The City of Palm Coast strives for safe construction zones. The City asks for the cooperation and patience of residents as this important bridge improvement project is completed. For more information, contact Palm Coast Customer Service at 386-986-2360.
Volusia: I-4 Widening from SR 44 to east of I-95, Monday and Friday, 7:00 a.m. – 5:00 p.m., Eastbound/Westbound shoulder closing. Sunday through Thursday, Eastbound and Westbound lane closures as needed from 8 p.m. to 6 a.m. Thursday, 9:00 p.m. – 5:30 a.m. EB road closure between Canal St./SR 44 and I-95 with detour at US 92 exit ramp.Motorists should be aware of traffic shifts near Canal St./SR 44.

Comment of the Day (From the Comment Section):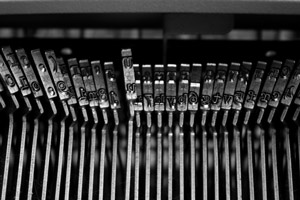 Patriot 76 in "God's Authority Has No Place in Civil Government": "This is where Americans simply lose the Constitution in translation and your comments in response to Pierre are only further proof of the misrepresentations inherent in the interpretations of the 1st Amendment. Religion does NOT have a place in government just as government does NOT have a place in religion. The idea of a secular government (separation of church and state) is essential to maintain both establishments of man – most of our founders knew this and yet we continue to debate and complicate what really is not. We also bastardized the words of others because we fail to educate ourselves on the context of the Constitution and the debate our founders had hundreds of years ago. It was a debate as they didn't all agree, but what they did agree on was a majority, democratic decision to provide a legal means for separating the organized establishment of government and church. If a politician walked into your congregation and started spewing "liberal" rhetoric – would you not feel your religious practice has been infringed?? It is the same with government – when you step into public office swearing a legal oath to uphold the laws and Constituition, you leave your practice at home and do your legal obligations. Religion drives morals and values, which drive policy (in theory). But those morals and values are vetted in a public arena by the people under God. We do not allow one person or another to speak for God – but God speaks through us when we as a collective pursue the right discourse. So please, continue to preach your hate for liberals and Obama or any other scapegoat you identify as the cause for your lack of education and ignorance. The irony here is not your lack of knowledge on the Constitution or the law, but your lack of understanding of God and determination to speak for him, rather than listen to him through others." Reply to Patriot 76 here.

Ricardo Muti Conducts the Overture to Donizetti's Don Pasquale, at La Scala, in 1994