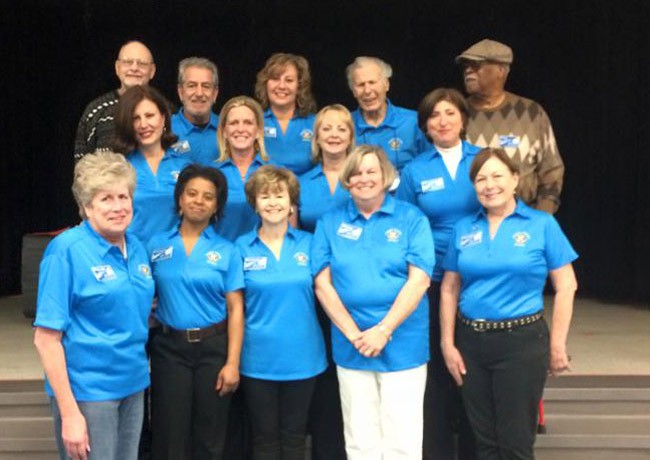 Today: high in upper 80s, low in mid 70s. Details here.
Today's fire danger is low. Flagler County's Drought Index is at 181 (+9).
The weather in Manaus, Brazil: high 92, low 76. Details.
Today's document from the National Archives.
The OED's Word of the Day: waxhead, n..
The Live Community Calendar
Today's jail bookings.
Today's Briefing: Quick Links

Note: all government meetings noticed below are free and open to the public unless otherwise indicated. Many can be heard or seen live through each agency's website.
The Palm Coast Code Enforcement Board meets at 9 a.m. at the Palm Coast Community Center.
U.S. Sen. Bill Nelson, D-Fla., speaks during a Daytona Regional Chamber of Commerce event. (11:30 a.m., Ocean Center, 101 North Atlantic Ave., Daytona Beach.)
Kiwanis Club of Flagler County ribbon cutting, celebrating 100 years: Flagler County Chamber of Commerce, 20 Airport Rd, 4 p.m.
Old Kings Elementary School Advisory Council meeting, 4 p.m. in the school library.
Varsity Volleyball: Matanzas High School v. Flagler Palm Coast High School, at Matanzas, 6:30 p.m. The Junior Varsity match is at 5:30 p.m.

Privatize the Flagler Beach Pier? Commission Says Yes to 6 Events Per Year, to Make Money: The closed-off pier would be rented out for $115 an hour, with a three-hour minimum, and an 18-hour maximum. The whole pier could be rented out—that is, privatized or closed to the uninvited public–six times a year. The $1.50-a-person walk-on fee would still apply, however. That fee is set by city ordinance. The 875-square-foot T-shaped portion of the pier at its eastern extremity could also be rented out on its own, for $75 an hour, for a minimum of one hour and a maximum of three hours. Currently, the proposal does not have limits on how often that portion of the pier could be rented out.
"Somber" Board Severely Cuts Flagler's Adults With Disabilities Program So It Can Survive: Employees are down to eight. Participants will be down to 59. More than half will attend part-time, compared to almost all enrollment previously attending full-time. The waiting list is increasing to 73. Transportation options will be all but lost, with the exception of a van that can carry six clients, a fraction of previous capacity. Participants will have to pick up some of the cost. Services and activities will be curtailed.
GoToby provides a photographic snapshot of commercial projects around Palm Coast, from Palm Coast City Hall to the Mobil station on Pine Lakes Parkway to Island Walk, and more.
County Commission Chairman Frank Meeker defends his stance over the Spartan Race fiasco and addresses a few other matters in another round of dueling with nemesis Dennis McDonald, in the Observer.
Flagler Beach man, 18, Accused of Statutory Rape of 3 Minor Girls After Enticing Them With Drugs and Money: Tyler Harrison, an 18-year-old resident of 2239 South Daytona Avenue in Flagler Beach, was arrested Friday on three counts of lewd and lascivious battery, or statutory rape, after allegedly enticing two 15-year-old girls and one 14-year-old girl with drugs to meet him for sex.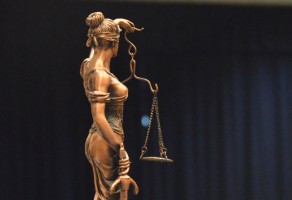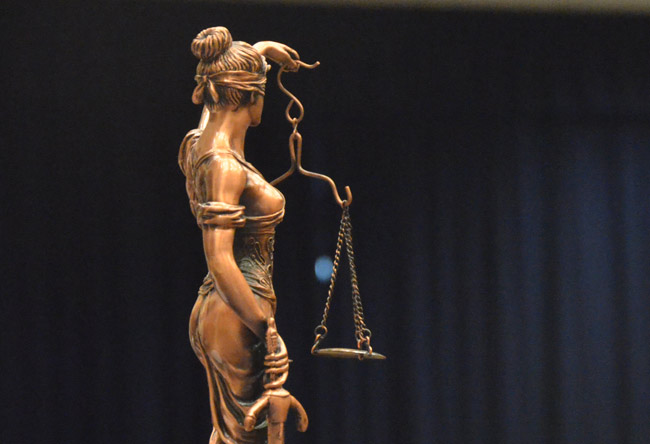 Circuit Judge J. David Walsh holds more than three dozen pre-trial conferences today. Cases include those of Paul Dykes, the 18-year-old Palm Coast man accused of raping a child younger than 5, and his then-girlfriend Erin Vickers, who faces a rape charge as well, Daniel Noble, the Palm Coast man accused of attempting to shoot people at European Village, Robert Zetrouer, the 63-year-old Palm Coast man accused of molesting his then-girlfriend's 13-year-old daughter, and Duane Weeks, son of former Elections Supervisor Kimberle Weeks. Duane faces a battery charge, with two other charges dropped. The pre-trials begin at 1:30 p.m. in Courtroom 401.
The Florida Supreme Court hears arguments in four cases, including a medical-malpractice lawsuit that focuses on whether a family physician provided adequate care before a patient committed suicide. The Sarasota County case stems from the October 2008 death of Jacqueline Granicz, who was a patient of family physician Joseph Chirillo. (9 a.m.)

Note: Most proceedings below can be followed live on the Florida Channel.

The Governor's Conference on Tourism will continue, with expected speakers including Tampa Bay Lightning owner Jeff Vinik. (8 a.m., Tampa Convention Center, 333 South Franklin St., Tampa.)
Pythons, Bears and Panthers: The Florida Fish and Wildlife Conservation Commission starts a two-day meeting on issues such as a "Python Challenge" aimed at removing Burmese pythons that have been released in areas such as the Everglades. The commission also is expected to discuss efforts to reduce the number of bears going into residential areas because of the lure of unsecured garbage. Also, it will take up issues related to Florida panthers. (8:30 a.m., Hilton Fort Lauderdale Marina, 1881 S.E. 17th St., Fort Lauderdale.)
Committees of the state university system's Board of Governors meet throughout the day and take up numerous issues, including legislative budget requests and a discussion about college affordability. (11:15 a.m., University of Florida, Gainesville.)
–Compiled by the News Service of Florida and FlaglerLive

Police, Fire and Emergency Notes:
The Flagler County Sheriff's Office has partnered with the Florida Attorney General's Office to offer Seniors Vs. Crime, a free program targeted to help senior citizens who become prey to criminals. The FCSO has provided office space and resources for the program to open in Flagler County. "I am proud to partner with the Florida Attorney General's Office to offer such a great program to our seniors," said Flagler County Sheriff Jim Manfre. On Thursday, September 3, from 11 a.m. to noon, members of the local media are invited to learn about the new program at the Palm Coast precinct located at 160 Cypress Point Parkway. Seniors vs. Crime "provides direct services to seniors who have been victimized by businesses or service providers,'' said Ken Seymour, a retired South Florida detective who has helped bring the program to Flagler County. "If you feel you've been taken advantage of, cheated out of money, or someone has not delivered on what they promised, there's something you can do,'' Seymour said. Each Thursday from 10 a.m. to 1 p.m., six volunteer "senior sleuths'' will be on hand to help seniors try to resolve their case, first through informal mediation. If a case is deemed to be criminal, it will be turned over to law enforcement officials. Formed in 1989 by the Attorney General, Vern Thornton and the American Association of Retired Persons, the program uses retired citizens not only to educate Floridians on consumer fraud, but also to help in some consumer investigations. In addition, the volunteers regularly conduct seminars on how seniors can protect themselves from becoming crime victims. Millions of dollars have been returned to unwitting seniors who may have been victimized. Since the program began here unofficially in July 2015, at least 15 cases have arisen, generally through word of mouth or referrals from local authorities. For more information about Seniors vs. Crime, call the Sheriff's Office Palm Coast Precinct Project Office at (386) 586-2634, or online at www.seniorsvscrime.com.

In Coming Days in Palm Coast and Flagler:
Click on the links for more details:
Sept. 4: Michell Palmmucci is the featured artist at Ocean Art Gallery for September. Her show, "Paradise – Lost and Found," opens Friday, September 4 with a 6 p.m. reception at 200 S. Oceanshore Blvd., Flagler Beach. The artist will be on hand to meet guests and demonstrate her painting style.
Friday, Sept. 11: The Palm Coast Arts Foundation Presents Big Band Night (and more) with The Chris Thomas Band of Jacksonville, in the Ballroom of Halifax Plantation, 4000 Old Dixie Highway, Ormond Beach. Dinner and dancing is all part of the ticket price ($50 PCAF members; $60 general public).  Click here for details.
Run or walk into fall at Palm Coast's Autumn Trails 5K Run/Walk, to be held Sept. 12 at 7:45 a.m. (the Kids Fun Run will begin at 8:45 a.m.) The Autumn Trails 5K will begin at the Palm Coast Community Center. Click here for entry fees and details.
What happens to your Facebook page when you die? The Estate Planning Council of the Fun Coast hosts a seminar entitled "Estate Planning for Digital Assets and Social Media" on September 16 from 8 a.m. to 10 a.m. at the Hilton Garden Inn in Palm Coast. Cost: 20. Reservations required. Email

[email protected]

or call 386/586-4214.
Sept. 19: Volusia and Flagler Parent Magazines Host 6th Annual Ultimate Baby Shower and Toddler's Expo from 10 a.m. to 5 p.m. at Mainland High School in Daytona Beach.
Sept. 21: Flagler Beach Police Captain Matthew Doughney and 7-Eleven host "Doughnuts with Doughney": The Flagler Beach Police Department and the city's 7-Eleven have partnered to host "Doughnuts with Doughney" on Monday, September 21, from 8 a.m. to 10 a.m. at 408 South Oceanshore Boulevard.
Sept. 28: Bunnell's State of the Art Water Treatment Facility Grand Opening and Ribbon Cutting at 100 Utility Drive (directly across the street from the Flagler County Government Services Building), from 4 to 6 p.m.
Oct. 6: The Flagler County School Board holds a town hall meeting at the Government Services Building.
Flagler County is now accepting applications for the Fall 2015 Citizens Academy. Classes will be held on Thursday evenings from 5 to 8 p.m. beginning September 10 for nine weeks. For more information, click this link or go to flaglercounty.org/academy.

Volusia and Flagler Parent Magazines to Host 6th Annual Ultimate Baby Shower and Toddler's Expo September 19: Volusia and Flagler Parent Magazines will host The 2015 Ultimate Baby Shower and Toddler's Expo on September 19th, 2015 from 10 a.m. to 5 p.m. at Mainland High School in Daytona Beach. "We are excited about the opportunity to showcase the expo on two floors at Mainland High School this year," said Charlie Michaux, CEO of Brady Media Inc and coordinator of the Expo. "We are anticipating approximately 6,500 attendees this year," she added. This show caters to pregnancy through the pre-school years, showcasing products, services and ideas for young families. The event will provide product education, parent resources as well as the highly anticipated annual Cutest Kids Cover Contest. There will be a fashion show, prenatal pampering lounge, games, prizes and giveaways all day. This year's show will benefit the companies newly formed non-profit, The Parent Magazine Foundation. Mainland High School is located at 1255 W International Speedway Blvd., Daytona Beach. Sponsorship and exhibitors are welcome. More information about sponsorships can be found at http://www.ultimatebabyshowerandtoddlerexpo.com/sponsors/. Attendees can keep up to date on show activities by visiting https://www.facebook.com/VolusiaParentMagazine.

If these extraordinarily powerful images of a dead Syrian child washed up on a beach don't change Europe's attitude to refugees, what will? "The pictures show a small boy lying face down in the sand on a Turkish beach as an official stands over him. The child, who is thought to be Syrian, has drowned in an apparent attempt to flee the war ravaging his country. They are extraordinary images and serve as a stark reminder that, as European leaders increasingly try to prevent refugees and migrants from settling in the continent, more and more refugees are dying in their desperation to flee persecution and reach safety. The Independent has taken the decision to publish these images because, among the often glib words about the "ongoing migrant crisis", it is all too easy to forget the reality of the desperate situation facing many refugees. The boy, pictured below being carried by the official, is one of 11 Syrian refugees feared dead after they drowned trying to cross the Mediterranean on two boats bound for the Greek island of Kos. One of the boats was carrying six Syrians when it sank after leaving Akyarlar, in a desperate attempt to cross the 5km Aegean straight to Kos that represented their best chance of entering the EU. According to Turkey's Dogan news agency, three children and a woman from the small boat drowned. Two people survived after swimming back to shore in life jackets." From the UK Independent.
Kentucky clerk denying licenses to gay couples has married four times: "A controversial US court clerk who has cited "God's law" while refusing to issue same-sex marriages licenses has has herself been married four times, it has been revealed. Rowan County courthouse clerk Kim Davis has defied a US supreme court order demanding she issue marriage licenses to couples – both gay and straight – at her office in Kentucky. Davis, who was only elected clerk last fall, has publicly claimed her duty to God overrides the law of the United States. "I never imagined a day like this would come, where I would be asked to violate a central teaching of Scripture and of Jesus Himself regarding marriage," Davis said in a statement. "To issue a marriage license which conflicts with God's definition of marriage, with my name affixed to the certificate, would violate my conscience." But records obtained by the Guardian show Davis has been divorced three times before she "surrendered" her life to religion, which she said happened four years ago. "Divorce is rare," according to a website on the Apostolic Christian religion, which Davis follows." From The Guardian.
There's nothing linking Black Lives Matter to a Texas cop's death. Fox News did it anyway: Despite any solid leads and facts about the motives in the shooting of 10-year deputy veteran Darren Goforth, some conservative media outlets and local law enforcement officials have already settled on the real culprit: Black Lives Matter. […] Fox News's Elisabeth Hasselbeck later wondered aloud on air why Black Lives Matter isn't considered a "hate group." Bill O'Reilly was more blunt, concluding the movement was indeed a "hate group." Goforth's death is an enormous tragedy that merits the attention it's getting. But the rush to link his death to a movement focused on creating a more equal criminal justice system exposes some of the misconceptions and misleading criticisms surrounding the movement. The goals and message of Black Lives Matter have nothing to do with harming police officers in any way. The movement is explicitly concerned with reducing the racial disparities found in the criminal justice system. None of its leaders have advocated for killing cops. It's entirely possible to simultaneously want to reduce police shootings and want to keep police officers safe. Black Lives Matter activists have proposed at least 10 policies that aim to hold law enforcement accountable without putting them in harm's way, ranging from ending aggressive low-level policing and instituting better police training to limiting standards for use of force and equipping cops with body cameras." From Vox.
One Day Soon, That Drone Overhead May Be Pointing a Taser at You: "Although drones in North Dakota will be limited to "less than lethal" weapons, some of these devices can cause injury or even death, according to Christof Heyns, United Nations special rapporteur on extrajudicial, summary or arbitrary executions. He reported that rubber bullets, water cannons and tear gas have resulted in injury and death. "The danger is that law enforcement officials may argue that the weapons that they use are labeled 'less lethal' and then fail to assess whether the level of force is not beyond that required," Heyns wrote. The Guardian reports that at least 39 people have been killed by Tasers as far in 2015. Heyns warned the U.N. General Assembly that the use of armed drones by law enforcement could threaten human rights. "An armed drone, controlled by a human from a distance, can hardly do what police officers are supposed to do—use the minimum force required by the circumstances," he said. Drone manufacturers in North Dakota lobbied hard to stymie efforts that would have required police to obtain warrants before using drones. Al Frazier, a sheriff's deputy who pilots drones, revealed their motivation. He told The Daily Beast, "I think when you're trying to stimulate an industry in your state, you don't want things that would potentially have a chilling effect on [drone] manufacturers." When North Dakota police suspected Rodney Brossart of cattle rustling, they asked Homeland Security to use a Predator drone to fly over his land. Predator drones are also used by the CIA to conduct surveillance and drop bombs in Pakistan, Yemen, Somalia, Iraq and Syria. The police, who didn't get a warrant to fly over Brossart's land, used evidence gathered from the drone surveillance to prosecute him. Brossart was convicted of terrorizing, preventing arrest and failing to comply with the law for stray animals." From Truthdig.

Palm Coast Construction and Development Progress Reports:
The following is an update of ongoing construction and development projects in Palm Coast, through Aug. 26: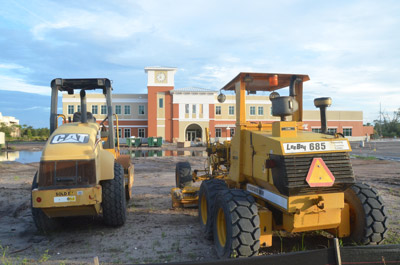 Palm Coast Parkway Six-Laning is 88 percent done: Widening on the north side of the parkway almost complete. Landscape irrigation work continues. Milling and Resurfacing of Roadway continues.
Holland Park, 29 percent done: The dry retention area SWMF-2 has been excavated. Installation of conduit for future ball field lighting continues. Excavation for the new sidewalks west of the ball field has begun. The existing manhole core for point of entry has been completed.
Palm Coast City Hall at Town Center, 88 percent done: Air testing on the gravity sewer was scheduled for Aug. 27. Floor tile installation continues; plumbing fixture installation has begun; ceiling tile installation continues; millwork items for 1st floor have been delivered. Landscape installation has begun. See ongoing images of construction here.
Colechester Drive Bridge, 32 percent done: Bridge deck being removed, curbing on all sides has been removed.
County's I-95 Interchange Matanzas Woods Reclaim Water, 25 percent done: Contractor has installed approximately 1,000 ft. of reclaim water main total installed 5,000 ft. to date.
Palm Harbor Parkway Roadway Extension, 6 percent done: The stormwater pipe installation at the intersection of Old Kings Road and Matanzas Parkway has started.
Island Walk Shopping Center Phase 1, 92 percent done: The water line for the building on the south west corner near Wells Fargo Bank was installed up to the future fire backflow device for that building.
Shops at Pine Lakes Convenience Store, 96 percent done: Pump station start-up and testing completed.
Old Kings Road Force Main – Master Pump Station, 20 percent done: The removal of trees, installation of silt fencing and clearing is at 90%. Pipe for direct bury has been placed along silt fencing ready for installation at 70%.

Road and Interstate Construction: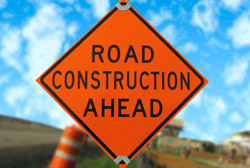 Palm Coast:
Flagler County Road 302 is Closed to all but local traffic as repaving began on June 7 and the roadway will be closed to all but local traffic. Others will be required to detour around County Road 302 using State Road 100. The roadway will be closed for 90 days, or until early September.
Palm Coast's Colechester Lane bridge to be closed July 7 through Sept. 4:  A detour will be established taking travelers over the Colorado Drive bridge instead. Signs will be posted directing motorists to the Colorado Drive bridge. The City of Palm Coast strives for safe construction zones. The City asks for the cooperation and patience of residents as this important bridge improvement project is completed. For more information, contact Palm Coast Customer Service at 386-986-2360.
Volusia: I-4 Widening from SR 44 to east of I-95, Monday and Friday, 7:00 a.m. – 5:00 p.m., Eastbound/Westbound shoulder closing. Sunday through Thursday, Eastbound and Westbound lane closures as needed from 8 p.m. to 6 a.m. Thursday, 9:00 p.m. – 5:30 a.m. EB road closure between Canal St./SR 44 and I-95 with detour at US 92 exit ramp.Motorists should be aware of traffic shifts near Canal St./SR 44.
County Road 304 Project Map and Description

Comment of the Day (From the Comment Section):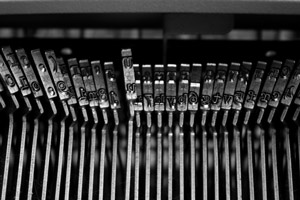 Alan Tisdale, in "Public Denounces Flagler Beach Paid-Parking Option, Splitting Commission on What's Next": I plan on visiting Flagler Beach soon all the way from New Hampshire. Now I would have no problem at all in giving a donation to whoever takes care of the beach and don't expect a free ride on someone else's horse. Maybe someone can come up with a nice artsy window sticker that I can put on my van to let people know I been there and done that. Have some town worker stroll the beach or in the parking lots offering them to people like me . A pretty girl will always get my attention and I would be a little more generous so she won't think I'm a miser. Live Free or Die is my state motto and stealing aint part of the deal so go back to the chambers and come up with something everyone can live with especially the town folk." Reply to Alan Tisdale here.

Cultural Coda:
Shostakovich's Great Waltz from the Jazz Suite No.2