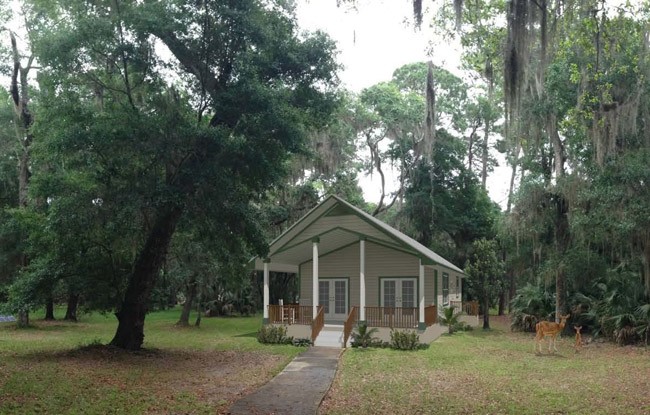 Today's weather: sunny, hot, high of 89, low 72. Details here.
Today's fire danger is Low. Flagler County's Drought Index is at 527
The weather in Hyderabad, India: high 84, low 73. Details.
The OED's Word of the Day: friendful, adj.
The Live Community Calendar
Today's jail bookings.
Today's Briefing: Quick Links

Note: all government meetings noticed below are free and open to the public unless otherwise indicated.

The Flagler County Commission meets in workshop at 1 p.m. and a 5 p.m. meeting to cover very busy agendas in both. The workshop will focus on the latest developments regarding the county's plan to build vacation and research cottages at Princess Place and the River to Sea Preserve. This time the county administration will present actual design plans for the way the proposed cottages look like, according to designs by Flagler Beach architect Joseph Pozzuoli. The commission will discuss the actual location of the proposed cottages, on a 12-acre site. The cottage plan has raised some concerns about the feasibility of including vacation structures in the preserve. The county administration is looking to start construction in September. In an unrelated matter, the county commission will also be discussing an innovative plan to buy prescription drugs for county employees from a Canadian provider, in an effort to lower the county's medical costs. Commissioner Georeg Hanns had proposed the idea previously after hearing of it at a Florida Association of Counties meeting. The county administration is recommending moving forward with a plan. The county has scheduled a special meeting immediately following the afternoon workshop where votes may be taken on these items, in effect reducing what chance the public may have to weigh in on the matters. At its 5 p.m. meeting, the commission is scheduled to approve the appointment of Robert Snyder as Flagler County's Health Department administrator, replacing Patrick Johnson. Snyder has been the business manager at the Flagler department since 2013. He's been in the county since 1997, when the predecessor to Florida Hospital Flagler hired him to plan, design and build what is now Florida Hospital Flagler. It is a state appointment seeking local concurrence. At 5:30 p.m., the commission will hear a report on its annual audit.
The commission will also recognize Flagler Sheriff Commander Steve Brandt for being Crime Stoppers 2015 Flagler County Officer of the Year, mark the resignation of Flagler County Health Department Administrator Patrick Johnson, who is leaving Flagler for North Carolina after 11 years to take up a post there, and and Fire Chief Don Petito for his role in the coalition that led to the creation of a student-produced Pvideo public service announcement warning of the dangers of texting and driving, and called "Is Your LOL Worth My Loss of Life?" Read more on that story and see the video here.

Flagler students return with five trophies from international competition: The 2015 edition of the Future Problem Solvers International Conference competition concluded today on the campus of the University of Iowa in Ames, and Flagler County's public school students have shined again, as they've made a habit of doing so at such competitions year after year. The winners include two first-place trophies.
Flagler Beach's lifeguards become near-adjuncts of police department's eyes and ears: News 13's Jason Wheeler reports on a curious use of Flagler Beach lifeguards. Tim Gillin, the city's Parks and Recreation Director and head of the lifeguard corps explains, "there are some things that are out of the realm of what lifeguards need to be doing and when we've got that direct communication with the police department, the fire department, it just makes all of the departments work together and we're much more efficient." Flagler Police Chief Matt Doghney insists that lifeguards are not becoming extensions of the police department.
Mark Richter's filing for a county commission seat leads to various possibilities in that race, including a run by current Palm Coast City Council member Jason DeLorenzo, who told FlaglerLive: "Next year will be my fifth year on city council, and I feel that I may be ready to take on a larger role in my community. But at this point I haven't decided what that will be."
Ex-Felon Duane Weeks, Former Elections Supervisor's Son, Charged With 2 New Felonies: The incident is not dissimilar from previous ones that led to charges against him, though it took place on County Road 305, potentially endangering drivers beyond the girlfriend Weeks was allegedly chasing. He was charged with aggravated assault with a deadly weapon, a felony, felony battery with a prior conviction, and criminal mischief.
A Palm Coast survivor of a lightning strike tells his story: Tahgier Williams , 20, was struck by lightning a year ago, so he empathized with 11-year-old Bowen Tyre, who was struck by lightning in Daytona Beach last week. "It's a terrible road," Williams told the News-Journal's Tony Holt.
"It's crazy, I mean, things happened to you and you (can't) remember them … The pain you have to go through."
Florida Hospital Flagler held its fifth State of the Hospital event Thursday where, the Observer reported, CEO Ken Mattison provided an update on various aspects of the hospital and the $1.4 million raised so far through its 20/20 foundation.
Shanna Fortier is leaving the Palm Coast Observer for Colorado: The roving photographer and the Observer's pillar of community news announced it on her Facebook page Sunday: "People have been asking if I have an adventure planned for this summer, so here it is. My adventure this year is not a trip, but rather, a big life move. In about 6 weeks, I will be packing up my car and moving to Denver, Colorado! This move is a huge leap of faith for me. The details of a job and apartment are not completely worked out yet, but I am so excited to see God's plan unfold."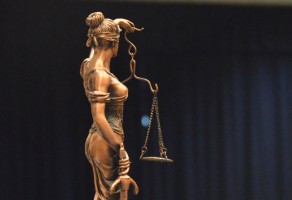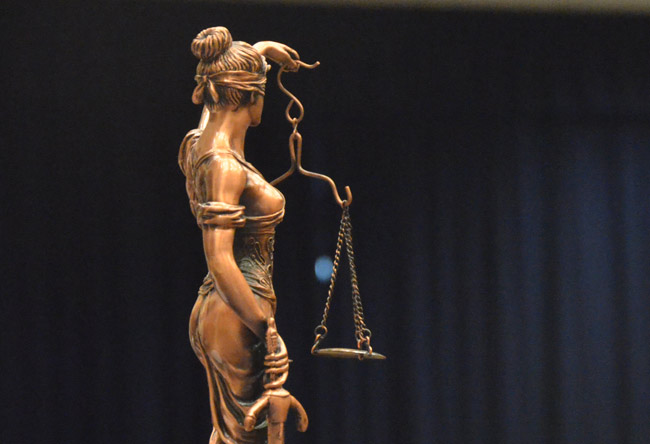 Circuit Court Judge J. David Walsh holds what's expected to be the multi-day trial of Giuseppe Verdone, who faces kidnapping, aggravated battery, armed robbery, and armed burglary charges stemming from his alleged car-jacking of a Chinese restaurant delivery driver in 2013, and his driving out of state with an underage girl. The trial starts with jury selection at 8:30 a.m. on Courtroom 401. (See a fuller story here.)
A foreclosure sale is scheduled for 11 a.m. in the civil department lobby of the courthouse.

Note: Most proceedings below can be followed live on the Florida Channel.

The Senate is scheduled to hold a floor session and could approve a package (HB 33A) that includes about $400 million in tax cuts. (9 a.m.)
The House is scheduled to hold a floor session at 11 a.m.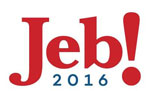 Former Gov. Jeb Bush will hold an event in South Florida and is expected to announce his candidacy for president. Neither Georges are to be in attendance, emphasizing Jeb's attempt to distance himself from both, though their absence may speak just as loudly as if they were there. In a further attempt to distance himself from his father and brother, Bush unveiled a campaign logo that spells out his first name alone, with an exclamation point. (3 p.m., Miami-Dade College, Kendall Campus, Theodore Gibson Health Center, 11011 S.W. 104th St., Miami.)
More severe thunderstorms are expected today across much of the country.

Women's World Cup: Today teams play their final group games, with Ivory Coast v. Norway (7:30 p.m., FoxSports2), Thailand v. Germany (4 p.m., Fox), China v. New Zealand (7:30 p.m., FoxSports2) and Canada v. Holland (7:30 p.m. FoxSports1)

Bunnell Elementary Receives 2015 National Healthy Schools Silver Award: Bunnell Elementary received the 2015 National Healthy Schools Silver Award for leading comprehensive health, physical activity, and wellness efforts during the 2014-2015 school year. The Alliance for a Healthier Generation will recognize Bunnell Elementary with the National Healthy Schools Award for transforming its environment into a healthier place at the Leaders Summit this fall. To earn the Award, Bunnell Elementary improved its nutrition and wellness services and physical activity programs to meet or exceed stringent standards set by the Alliance for a Healthier Generation's Healthy Schools Program. The Healthy Schools Program provides schools guidance, professional development, access to national experts and evidence-based resources and tools to help them create and sustain healthy school environments. Schools are eligible for Bronze, Silver or Gold National Healthy Schools Awards based on their level of achievement. The Alliance's Healthy Schools Program has helped more than 28,000 schools increase quality physical activity, health education and healthy eating. As a recipient of the Silver Award, Bunnell Elementary has implemented trainings and programs in the area of School Health and Safety, Health Education, Physical Activity Programs, Nutrition and many others. See more at http://besbullpups.com. The Alliance launched its Healthy Schools Program in 2006 with funding from the Robert Wood Johnson Foundation. To become a healthier place for students to learn and staff to work, any school in the United States can enroll and receive assistance and support, at no cost. Find out more at HealthierGeneration.org.
Flagler Beach's Ray Black Jr. Survives the Chaos at Gateway Motorsports Park to Secure a 13th Place Finish: It got wild there at the end, but Ray Black Jr. held on at the Gateway Motorsports Park on Saturday night to earn a 13th place finish during the NASCAR Camping World Truck Series' (NCWTS) Drivin' For Linemen 200. The driver of the No. 07 ScubaLife.com Chevrolet battled back from being a lap down to racing with the leaders and secured his fourth Top-15 finish of the season while doing so. After starting 18th due to a rained out qualifying session, the combination of Black's truck being too loose and the blistering pace of the leaders put him one lap down until he earned the free pass just before Lap 100. Once back on the lead lap, Black remained in the Top-15 for the majority of the night. He raced as high as 12th before getting shuffled back to 16th after his final pit stop of the night. From there, Black pushed his way back up through the field to his finishing position of 13th. In order to do so, he had to survive a string of late-race cautions and wrecks, as his fellow drivers were getting antsy about the finish. While some of the drivers like Matt Crafton, Erik Jones and Justin Boston saw their nights cut short due to on-track accidents, Black navigated his way through the field by making smart decisions and brought his ScubaLife.com truck home in one piece. "I felt like a wheelman tonight! We were so loose in the beginning and it caused us to fall a lap down, but we fought back from that and worked our way up there," said Black. "We focused on saving our truck when others may not have been and that paid off for us in the long run. We will definitely take the momentum from this finish and move on to the next race." With this finish, Black moves up to 11th place in the NCWTS championship standings and is 10 points behind 10th place driver, Ben Kennedy. Next up for Ray Black Jr. and Team Scuba is the American Ethanol 200 at Iowa Speedway on Friday, June 19.

Palm Coast Construction and Development Progress Reports: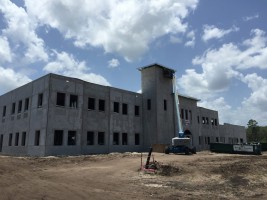 The following is an update of ongoing construction and development projects in Palm Coast, through June 5:
Island Walk Shopping Center (Former Palm Harbor Shopping Center), 80 percent done: A 3rd Grease Interceptor has been installed behind the new buildings on the west end of the project. Three sewer wyes have been installed to serve the Grease Interceptors.
Palm Coast Parkway Six-Laning is 77 percent done: Widening on the north side of the parkway continues. Landscape irrigation work continues. Contractor dug up road at night on 5/28/15 to locate obstacles and clear the path for the 12″ water tie from Cypress Point Pkwy into the new 16″ water main on Boulder Rock Drive. The new 16″ coming from the west to Old Kings Rd is being prepared for tie in of the 12″ direct bury crossing of Old Kings
road to the median of Wendy's, some of this work will be done at night.
Royal Palms Parkway Improvements, 97 percent done: Substantial Completion walkthrough 6-3.Rymfire intersection raised median 95%.
Holland Park, 18 percent done: Rough grading of site.
Palm Coast City Hall at Town Center, 51 percent done: Installation of drywall of interior walls, mechanical duct work installation, electrical conduit rough-in and fire sprinkler piping continues. Installation of exterior windows and exterior wall trim continues. Grading and layout for parking area has begun. See ongoing images of construction here.
Shops at Pine Lakes Convenience Store, 65 percent done: The package Pump Station has been set and plumbing continues. Contractor has installed the Force main into the existing manhole on Wynnfield Drive. The road lane closure for the manhole core to install the force main was completed
and the road has been repaired.
Walmart Addition, 30 percent done: Construction of new addition continues.

Inside the Islamic State: In his book, based on visits to the Turkish-Syrian border, online interviews with jihadists, and the access to leaders he enjoys as one of the Arab world's most respected journalists, Abdel Bari Atwan draws a convincing picture of the Islamic State as a well-run organization that combines bureaucratic efficiency and military expertise with a sophisticated use of information technology. For security reasons, and to enhance his mystique, Abu Bakr al-Baghdadi, the self-styled caliph, keeps a low profile, rarely appearing in public. He is sometime known as the Phantom (al-shabah) or "'the invisible sheikh' because of his habit of wearing a mask when addressing his commanders." His real name is Ibrahim bin Awwad bin Ibrahim al-Badri al-Qurayshi. He was born in 1971 in the Iraqi town of Samarra, once the seat of the caliphs in the Abbasid period (750–1258), whom he seeks to emulate. Crucially, the Bobadri tribe to which he belongs includes the Prophet Muhammad's tribe of Qurayshin in its lineage. In the classical Sunni tradition, the caliph is required to be a Qurayshite. According to Baghdadi's online biography, supplied by the IS media agency al-Hayat, he is from a religious family that includes several imams (prayer leaders) and Koranic scholars. He is said to have attended the Islamic University of Baghdad where he received his BA, MA, and Ph.D., with his doctorate focusing on Islamic jurisprudence as well as including studies of Islamic culture and history. He first attended the university during Saddam Hussein's "Faith Campaign," when the Iraqi dictator encouraged Islamic religiosity as a way of rousing national feeling against the economic sanctions imposed on Iraq after the US liberated Kuwait from Saddam's occupation in 1991. While Baghdadi's academic credentials confer legitimacy on his claim to be a religious guide as well as a political and military leader—an authority possessed by neither bin Laden nor Zawahri—his extensive battlefield experience and reputation as a shrewd tactician have enabled him to gain the support of experienced commanders and administrators from the former Baathist regime." From the New York Review of Books.
The Age of Nuclear Drift: "As if to add to a list of international nightmares, the Sunday Times of London recently reported that Saudi Arabia has made the "strategic decision" to buy "off-the-shelf" atomic weapons from Pakistan. The Saudis denied the report, which was attributed to "senior American officials," and may have more to do with the rhetoric stirred up by the final days of nuclear talks between Iran and the United States than with the Kingdom's immediate plans, but the basic scenario nonetheless had a kind of plausibility. After all, the Saudis helped finance the Pakistani program, which had been guided by the nuclear scientist Abdul Qadeer Khan. (Its worrisome evolution was described by Steve Coll in this magazine.) […] In the world's present moral and political state, North Korea, which has already tested an atomic device, recently claimed to have launched a ballistic missile from a submarine—a weapons technology that gave the United States years of nuclear superiority during the Cold War. North Korea's alarming, not-so-comical leader, Kim Jong-un, compared the test to his nation's launch of a wobbly, short-lived orbiting satellite in late 2012. According to the Korean Central News Agency, Kim said that it would "make our enemies lose sleep." An even better reason to lose sleep may be found in the Defense Department's latest report on Chinese military power, which says that China's arsenal now includes the "multiple independently-targetable re-entry vehicle" (MIRV), or multiple warheads carried by a single intercontinental ballistic missile. Until now, only Britain, France, Russia, and the United States could make that claim, a sign that the competition is not about to abate. You would think that, as an American election approaches, this would be an appropriate subject for the men and women running for office. It was a topic more than a quarter century ago, when Ronald Reagan and Jimmy Carter held their Presidential debate, in Cleveland, a face-off best remembered for Reagan's skill at dominating the evening with lines like "There you go again," directed at Carter, and "It might be well if you would ask yourself, are you better off than you were four years ago?," directed at television viewers." From The New Yorker.
How Jeb Bush's campaign ran off course before it even began: "When asked to pinpoint where Jeb Bush's presidential effort began running into trouble, many confidants utter a single word: Dallas. Mike Murphy, Bush's political alter ego, decided early on to hold regular senior staff meetings at an unusual location: a Hyatt hotel inside a terminal at Dallas/Fort Worth International Airport. The idea was that it was a central and relatively inexpensive gathering place for a team scattered from Los Angeles, where Murphy lives, to Miami, where the would-be candidate resides. It went fine at first but quickly became an awkward routine. Donors and other Republicans found the setup ungainly for a campaign-in-waiting that was supposed to be based in Florida. Older Bush hands also grew unhappy with rapid hiring by new advisers, and relationships frayed, according to Bush associates. And as the former Florida governor began to founder on the trail and in the polls, the discussions flared into arguments about how to divvy up money and resources between Bush's allied super PAC and his official campaign. […] n interviews this week, dozens of Bush backers and informed Republicans — most of whom spoke on the condition of anonymity in order to comment candidly — described an overly optimistic, even haughty exploratory operation. Strategic errors were exacerbated by unexpected stumbles by the would-be candidate and internal strife within his team, culminating in a staff shake-up this week." From the Washington Post.

Road and Interstate Construction: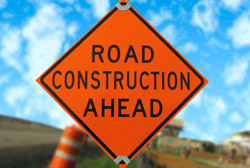 Palm Coast:
Palm Coast Parkway at I-95 Closed: From 9 p.m. Wednesday, June 10 through 7 a.m. Thursday, June 11, motorists and other travelers should expect eastbound and westbound lane closures along Palm Coast Parkway on the I-95 overpass between the I-95 southbound on ramp and the I-95 northbound exit ramp. A lane will remain open eastbound and westbound. These lane closures are required for the contractor to perform barrier wall operations.
Matanzas Woods Parkway closed: Matanzas Woods Parkway is closed until early August for construction of the Interstate 95 interchange. The portion of Matanzas Woods Parkway that spans I-95 will be reconstructed to accommodate four single-lane ramps for on and off access to the interstate. Other improvements include the widening of the interstate to accommodate new acceleration and deceleration lanes, wet detention ponds adjacent to the roadway, sidewalks, lighting, overhead signs and landscaping. Project details are available and regularly updated at http://www.matanzas95interchange.com. The detour map is available here.
Lane closure for Palm Coast Parkway June 8-12: The lane closures along Palm Coast Parkway and Boulder Rock Drive are set for 8 p.m. Monday, June 8, to 7 a.m. Friday, June 12. The northbound thru lane on Boulder Rock Drive from Palm Coast Parkway will be closed and traffic will be shifted into the southbound lane of Boulder Rock Drive. Additionally there will be only one left turn lane open from Palm Coast Parkway eastbound onto Boulder Rock Drive. A uniformed law enforcement officer will be on-site to direct traffic into the southbound lane on to Boulder Rock Drive. The existing two left turn lanes from Boulder Rock Drive will modified to allow one thru lane and one left turn lane. Motorists are encouraged to watch for flaggers and work zone signs. The lane closure is required in order for the contractor to install a water main across Boulder Rock Drive.
Palm Coast Parkway between Cypress Point Parkway and Florida Park Drive. IMPACTS: Lane shifts and closures will occur and this may cause traffic congestion on this already busy roadway. Most construction work will occur between 9 p.m. and 7 a.m. though weather and unforeseen issues may adjust the schedules. This project will be complete by December 2015."
Volusia: I-4 Widening from SR 44 to east of I-95, Monday and Friday, 7:00 a.m. – 5:00 p.m., Eastbound/Westbound shoulder closing. Sunday through Thursday, Eastbound and Westbound lane closures as needed from 8 p.m. to 6 a.m. Thursday, 9:00 p.m. – 5:30 a.m. EB road closure between Canal St./SR 44 and I-95 with detour at US 92 exit ramp.Motorists should be aware of traffic shifts near Canal St./SR 44.
County Road 304 Project Map and Description

June 17: "The Art of Selling", a business seminar, will be offered by the Palm Coast Business Assistance Center from 6-8 p.m. Wednesday, June 17. Registration is now under way. The seminar will be held at City of Palm Coast offices, 160 Cypress Point Pkwy., Suite B106. A $10 early-bird, reduced registration fee is available now through May 31. From June 1 to 17, the registration cost is $15. For enrollment information, contact the Palm Coast BAC at 386-986-2499 or log onto www.PalmCoastBAC.com. Seminar Topics will include: The 7 steps of the sales process, how to improve the odds of making quota, preparation approach and discovery, and so on. The seminar will be taught by Ray Peter, Area Manager of the Florida Small Business Development Center. The Palm Coast BAC is a partnership between the City and the SBDC hosted by the University of Central Florida.
June 19: Sally's Safe Haven Open House, 103 E. Moody Blvd., Bunnell.

Free Breakfast and Lunch for All Flagler County Children Through Seamless Summer Freeding:  The Flagler County Schools, Food & Nutrition Services Department is please to announce that free breakfast and lunch meals will be made available at no charge to all children in the community who are 18 years of age and under. Free meals will be available at the following sites from June 8th – August 14th and closed on July 3rd. Closed site means it's just for children who are attending camp through the school location. An open site means anyone can come in and have a meal. Menus available online at FlaglerSchools.Nutrislice.com.
Bunnell Elementary – Closed Site: 800 East Howe Street Bunnell, Breakfast from 8:30 a.m. to 9:30 a.m., Lunch from  11 a.m. to 12:30 p.m. 
Imagine School – Open Site:  775 Town Center Blvd Palm Coast,  Breakfast from 9 to 9:30 a.m., lunch 12:30 p.m. 
Versie Lee Mitchell Community Center – Open Site: 405 E Drain Street,  Bunnell, Breakfast, 8:45 a.m. to 9:15 a.m., Lunch, 12:30 p.m.
Wadsworth Elementary School – Open Site: 4550 Belle Terre Parkway Palm Coast, Breakfast, 8 a.m to 9:45 a.m. , Lunch, 11 a.m. to 12:30 p.m.
Reverse Church – Open Site: 4601 East Moody Blvd. Bunnell, Breakfast, 8:30 to 9:30 a.m., Lunch, 11:30 a.m. to 12:30 p.m.
For more information call or email Amy Holstein, Food Service S Specialist for Flagler County Schools, 386-437-7526 x1305 or by email, [email protected]
June 23: The Estate Planning Council of the Fun Coast Host 'Understanding Hospice Care in Our Community' Event: The event will be held at the Holiday Inn Express, LPGA Daytona Beach, located at 137 Automall Circle, Daytona Beach from 8 to 10 a.m. The event will host a panel with representatives from all five local hospice care providers who will educate attendees on what Hospice is, the services offered, when a client would qualify for hospice, how the referral system works with hospice, and what insurance/Medicare/Medicaid covers (and doesn't cover). Attorney Scott Selis, President of the Estate Planning Council of the Fun Coast, will be the moderator and panel participants from Florida Hospital Hospice Care, Haven Hospice, Gentiva Hospice, Halifax Health Hospice, and VITAS Healthcare will participate. The panelist will give a brief summary of the services and programs they offer above and beyond the standard level of care, and how they work with families and patients. Guests are welcome, attendees do not need to be EPCFC members. Attendees who RSVP are invited to submit questions that will be asked to each panel member. If time permits there will also be a question and answer session. Cost is $20, payable at the door. Those interested in attending are asked to RSVP by calling Kimberly Selis at 386-445-8900, extension 22, or emailing her at [email protected]. The Estate Planning Council of the Fun Coast is an interdisciplinary organization for professionals involved in estate planning. They strive to foster understanding of the proper relationship between the functions of the life underwriter, trust officer, attorney, accountant, financial planner, and any other party or parties having to do with estate planning, and to encourage co-operation of persons acting under those disciplines. The president is Scott Selis and they can be reached at 386-453-5934. For more information, visit http://www.epcfuncoast.org.
June 24, Veterans Pancake Breakfast: Meet with fellow Veterans and chat over breakfast, Wednesday, June 24, from 8:30 a.m. to 10 a.m. at Princeton Village, 100 Magnolia Trace Way, Palm Coast. To confirm your attendance or for more information call Laura Zublionis 386-206-9730.
June 27: The Ham Radio operators of the Flagler Emergency Communications Association, licensed by the Federal Communications Commission, will establish a nationwide communications platform simulating emergency conditions for 24 hours beginning at 2 p.m. Saturday, June 27th at the Flagler Beach Fire Department Headquarters, 320 South Flagler Avenue, Flagler Beach, Florida 32136. The simulation is part of the American Radio Relay League's National Field Day, Tours of the operation and an opportunity to learn more about Ham Radio are available throughout the simulation period and are free to the public on a "drop by" basis, no advance arrangements are necessary, all are welcome.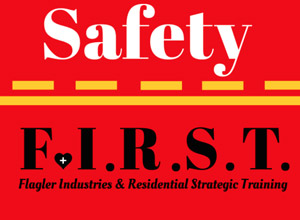 June 27: Safety F.I.R.S.T. and Playing It Safe! Expo Set for June 27th in Palm Coast: The fourth annual Hurricane Expo has been renamed the Safety F.I.R.S.T. & Playing It Safe! Expo, and is scheduled for June 27th in Palm Coast. "This expo will cover all aspects of personal safety including information for seniors and children, as well as fire, wind and flood preparedness vendors, educational classes, information and demonstrations," said event organizer Julia Fuentes. "This is a great opportunity to educate community members, young and old, about injury prevention." The event will take place at the Legacy Academy located at 515 Palm Coast Pkwy, SW, in Palm Coast, FL on June 27th from 10:00am to 4:00pm. Admission is free and free hot dogs will be served to children under 12 years old. The event is accepting sponsorships and vendors of all types. Exhibitors will have the opportunity to educate residents on what type of services they offer and encourage attendees to buy local during an emergency. Expo partners include Flagler Parent Magazine, Serendipity Living LLC, and My Safe and Sound Home Inc. The event is endorsed by the EOC and local municipalities. There will be family fun activities including face painting, bounce houses, balloon art, a pet zone, a bike and helmet check and more. A range of topics appealing to all age groups will be offered, such as fire safety, home safety, wind mitigation, elderly fall prevention, child passenger safety, correct CPR methods, pet preparedness and everyday personal safety. Parents can learn about poison prevention, childproofing your home, how to prepare for their families for any disaster situation. Educational classes will be hosted by The Flagler County Emergency Center, Palm Coast, Bunnell, and Flagler Beach Cities, the Homebuilders Association, My Safe & Sound Home Inc./Safety-Pulse and private sector community providers. A drive thru car seat safety checks will be available from the City of Palm Coast Fire Department. Visitors will be able to build their own first-aid kit; learn water safety; tour fire trucks; watch demonstrations conducted by the Flagler County Sheriff's Department, Florida Hospital Decontamination Team; Flagler County Emergency Management and the Division of Forestry's Smokey Bear. Kids can experience the City Of Palm Coast's fire safety house. Classroom sponsorships to presenting sponsorships are available and details can be found at http://www.prepfirst.org, or by calling 904-377-4037.
Flagler Chamber Seeks Applicants for Leadership Flagler's 23rd Class: The Flagler County Chamber of Commerce is currently accepting applications for Leadership Flagler, a program that nurtures and engages the leadership skills of potential and current community leaders. Now in its 23rd year, the three-month program provides insight about Flagler County's operations, attributes, issues and opportunities, while inspiring participants to take active roles as stewards of and advocates for positive change within the community. Ten to 15 candidates representing Flagler County's diverse professional community are selected to participate each year. An alumni council of Leadership Flagler graduates oversees the program, selects participants and develops curriculum. Starting in late August, classes meet Wednesday mornings from 8:30 a.m. until noon with sessions on business, government, health and human services, art and culture, education, agriculture and growth management. Class members are expected to comply with the program's attendance policy, and to complete a group community service project prior to graduation. Past Leadership Flagler Classes have supported literacy programs like the Dolly Parton Imagination Library of Flagler County and Josh Crews Writing Project, and Youth Leadership Flagler, a program created by Leadership Flagler 20 now in its third year of inspiring future leaders at the high school level. As a special incentive this year, the Chamber is offering an early bird tuition rate of $350 before July 31 for current members and $500 for future members. These rates will increase by $100 for participants that sign up after July 31. If you are an aspiring leader, don't miss this once a year opportunity! Simply complete the application for Leadership Flagler 23 and return it to the Chamber before the deadline Friday, July 31. Leadership Flagler is one of nearly 700 programs nationwide devoted to shaping high-profile community leaders. Since its start in 1993, Leadership Flagler has graduated more than 230 professionals. For more information, call Rebecca DeLorenzo or Gretchen Smith at 386.437.0106.
Leadership Flagler Application, Class of 2015

Swimming lessons and lifeguard classes available at Frieda Zamba Swimming Pool: The summer swimming season is under way – and it's so important in Florida for every member of the family to learn to swim. The City of Palm Coast offers a full lineup of swimming lessons at Frieda Zamba Swimming Pool, 339 Parkview Drive. All classes are taught under the supervision of a Red Cross-certified swim instructor. In addition, the City is offering an American Red Cross Lifeguard class at the City pool from Saturday through Tuesday, June 13-16, and space is still available in the class. Class hours vary each day. The sessions will offer the most current training in lifeguarding, first aid, CPR for the professional rescuer, and AED (automated external defibrillator) for youths, ages 15 and older. Fees are $160. For more info, call 386-986-4741 or register online: www.palmcoastgov.com/register. For swimming lessons, registration is now open, and the City is offering $5 off one session of lessons if registration is completed online at: www.palmcoastgov.com/register. Use the code SWIM15 to receive the discount. (Prices for each session shown below.) Class size is limited, so register soon. The first two sessions are under way, with three sessions still available. Learn to Swim swimming lessons are available for all ages and levels. A Learn to Swim program flier with a full description of each class is available at: www.palmcoastgov.com/pool. The schedule of classes that still have openings is as follows:
Session 3 – Monday through Thursday*, June 15-25
Parent and Child 5:30-6 p.m. $30
Learn to Swim Level 3 6:15-7 p.m. $55
Session 4 – Monday through Thursday*, July 6-16
Water Babies* 9:30-10 a.m. (*Monday-Wednesday) $30
Parent and Child 9:30-10 a.m. $30
Learn to Swim Level 1 10-10:30 a.m. $45
Learn to Swim Level 2 10:30-11 a.m. $45
Learn to Swim Level 3 11:15 a.m.-Noon $55
Session 5 – Monday through Thursday*, July 20-30
Water Babies* 9:30-10 a.m. (*Monday-Wednesday) $30
Parent and Child 9:30-10 a.m. $30
Learn to Swim Level 1 10-10:30 a.m. $45
Learn to Swim Level 2 10:30-11 a.m. $45
Learn to Swim Level 3 10:30-11:15 a.m. $55
Private lessons are also available, with instruction tailored to the skill level of the participant, from beginner to advanced level. Semi-private lessons are available for two students of similar skill level per instructor. Those lessons are arranged by appointment only. The fees are: $25 for a private 30-minute lesson and $20 per student for a semi-private 30-minute lesson. For more information, call the pool at 386-986-4741.
Registration opens for 2015 Palm Coast & the Flagler Beaches Senior Games: Active older adults can now sign up for the second annual Palm Coast & the Flagler Beaches Senior Games – offering competition in 14 sports. The Senior Games, presented by Florida Hospital Flagler Health Partners, Orthopedic & Sports Medicine, will be held Sept. 12 to 19. The Seniors Games are open to men and women ages 50 and up. Registration is $15 and includes a T-shirt and participation in one sports event; participation in each additional sports event is $5. Competition is offered in eight different age categories. "The tradition of the Senior Games is to offer fun, fellowship, fitness and competition, and that is a perfect match for Palm Coast and our surrounding community with our area's emphasis on active lifestyle and recreation," said Palm Coast Director of Parks & Recreation Luanne Santangelo. "Please join us in making our second annual Palm Coast & the Flagler Beaches Senior Games even bigger and better than last year's." To register, visit www.palmcoastgov.com/seniorgames for the registration form. Mail the form with payment to Palm Coast Parks & Recreation, attn.: Senior Games Coordinator Ginger Parnell, 305 Palm Coast Parkway NE, Palm Coast, FL 32137. Or drop it off Monday through Friday, 8 a.m. to 5 p.m., at the Palm Coast Community Center, 305 Palm Coast Parkway NE, or email it to [email protected]. Checks should be payable to: City of Palm Coast. Eleven of the 14 sports being offered in the local Senior Games this year are sanctioned by the Florida Sports Foundation, with the Palm Coast & the Flagler Beaches Senior Games serving as a qualifier for the Florida Senior Games State Championships.
This year's Palm Coast & the Flagler Beaches Senior Games sanctioned events are:
· Archery: Sept. 19; at Indian Trails Middle School fields, 5505 Belle Terre Pkwy., Palm Coast
· 5K Road Race: Sept. 12; at the Palm Coast Community Center, 305 Palm Coast Pkwy. NE, Palm Coast
· Basketball: Date to be announced; at Flagler Palm Coast High School 5500 E. State Road 100, Palm Coast
· Horseshoes: Sept. 16; at Old Dixie Community Park on North Old Dixie Highway, Bunnell
· Softball: Sept. 12-19; at Flagler County Ball Fields, 2298 Sawgrass Road, Bunnell
· Pickleball: Sept. 17; at Belle Terre Park Tennis Center, 339 Parkview Drive, Palm Coast
· Tennis: Sept. 14-15; at Palm Coast Tennis Center, 1290 Belle Terre Pkwy., Palm Coast
· Table Tennis: Date to be announced; at Flagler Palm Coast High School, 5500 E. State Road 100, Palm Coast
· Indoor Volleyball: Date to be announced; at Flagler Palm Coast High School, 5500 E. State Road 100, Palm Coast
· Golf: Sept. 16; at Palm Harbor Golf Club, at 20 Palm Harbor Drive, Palm Coast
· Cycling: Sept. 13; at Wadsworth Park, 101-145 Connecticut Ave., Flagler Beach
Additional, non-sanctioned events in the competition include:
· Ballroom Dancing: Sept. 13; at Matanzas High School Pirate Theater, 3535 Old Kings Road North, Palm Coast (Waltz, Foxtrot, Tango, Swing, Rumba and Cha Cha)
· Powerlifting (Ages 18+): Sept. 12; at Matanzas High School Field House, 3535 Old Kings Road North, Palm Coast
· Golf Croquet: Sept. 12; at Ralph Carter Park, 1385 Rymfire Drive, Palm Coast
For more information, visit www.palmcoastgov.com/seniorgames or call Palm Coast Parks & Recreation at 386-986-2323.

Cultural Coda:
Watch the Great Rudolph Serkin Play Beethoven's Emperor Concerto:
(The second part of the movement is here.)