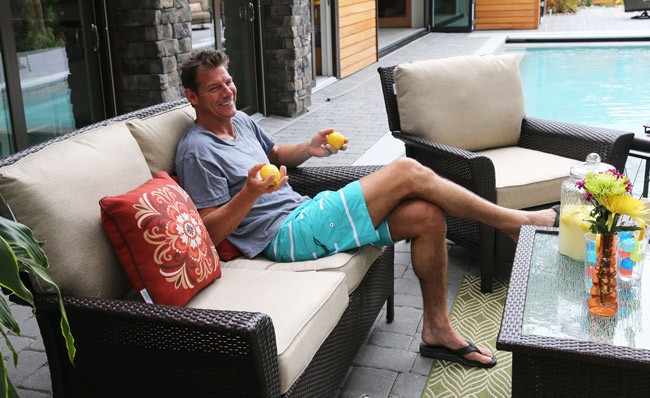 Today's weather: afternoon and evening thunderstorms, high 87, low 72. Details here.
Today's fire danger is Low. Flagler County's Drought Index is at 527
The weather in Corner Brook, Newfoundland: high 74, low 55. Details.
The OED's Word of the Day: booze cruise, n.
The Live Community Calendar
https://flaglerlive.com/wp-content/uploads/JUNE-8-9.pdf">Today's jail bookings.
Today's Briefing: Quick Links

Note: all government meetings noticed below are free and open to the public unless otherwise indicated.
It's Only a Drill: This morning you will see a lot of law enforcement, firefighter and other first-responder activity on the campus of Flagler Palm Coast High School. It's a large-scale drill based around a realistic scenario of an "active assailant" at the school. Bulldog Drive will be closed for a couple of hours during the exercise. Here are the details.
The Flagler County Airport Advisory Board meets at 4 p.m. at 120 Airport Road, third floor. Nothing out of the ordinary on the agenda, which is available here.

The Flagler Beach City Commission meets at 5:30 p.m. at City Hall. It will hear a presentation on the latest city audit and consider an agreement with Beverly Beach to conduct that city's permitting and inspection services. The commission will also conduct the second and final reading of an ordinance amending its mixed-use zoning regulations downtown. The full agenda and background materials are here.
Eau Gallie River dredging project: The St. Johns River Water Management District hosts a meeting in Melbourne to provide the public with an update on the status of the Eau Gallie River dredging project. The 6 p.m. meeting will be held at Melbourne City Hall, 900 E. Strawbridge Ave., Melbourne. The District, in coordination with the city of Melbourne, plans to remove at least 625,000 cubic yards (about 41,000 dump truck loads) of muck soils from the main stem of the 3.9-mile-long Eau Gallie River, as well as the southern branch of the river known as Elbow Creek. Dredging is expected to improve navigation and water quality.
Eryn Shewell performs live at European Village starting at 6 p.m. Eryn has performed her unique blend of blues rooted americana infused with a taste of years gone by all over the east coast and beyond. Known as the Jewel of New Jersey, Eryn's incredible vocals have the capability to give even the most hardened critic chills. In 2009 and 2011, she was chosen as Top Female Vocalist at the Asbury Park Music Festival. Eryn has recorded and shared the stage with artists such as Gregg Allman, Don McClean, Gin Blossoms, Johnny Winter, Robert Cray, Little River Band, Walter "Wolfman" Washington, Marsha Ball, Eric Lindell, Sonny Landreth, Steve Ferrone, Bernard Purdy, and many more.
Closure note: Palm Coast Parkway at I-95: From 9 p.m. Wednesday through 7 a.m. Thursday, motorists and other travelers should expect eastbound and westbound lane closures along Palm Coast Parkway on the I-95 overpass between the I-95 southbound on ramp and the I-95 northbound exit ramp. A lane will remain open eastbound and westbound. These lane closures are required for the contractor to perform barrier wall operations.
Closure note: Matanzas Parkway Bridge at I-95 is closed for the I-95 interchange project and will remain closed until Aug. 9. Detour will be via Old Kings Road. Details here.

In a Surprise, Palm Coast Passes on Supporting County In Anti-Fracking and Drilling Resolutions: The council appeared uninterested in staking out a position that would have likely divided its vote, with at least two council members more than less supportive of fracking, while Mayor Jon Netts, in an unusual explanation, said that since the county passed those resolutions, it spoke for the city.
The Palm Coast Council hears data that sees no traffic problems on Florida Park Drive, but residents disagree, so the council is hunting for something that will satisfy those residents. It's just not sure what that something will be. It may nibble at a decision at its meeting next week.
Why Flagler Beach isn't cleaning up stinky seaweed: "For one, it's sea turtle nesting season, so no raking can be done on the beach," reports News13's Jason Wheeler. It's also pointless, according to Flagler Beach's parks and recreation director, who tells Wheeler: "At times like this, when it comes in, the tides change every six hours. We could rake it up now, and tomorrow we're going to have that same line of fresh seaweed up on the beach." Besides: it's good erosion control.
Bicyclists honoring fallen Florida first-responders ride into Palm Coast: "The 650-mile ride serves as a fundraiser for Brotherhood Ride, a support group for the families of fallen firefighters, law enforcement officers and EMS workers across the state," writes the News-Journal's Matt Bruce. "This year's road trip honors a group of 10 police officers, firefighters and other emergency responders, all of whom died while on duty in 2014." The riders headed for the Elks Lodge in Palm Coast, where a crowd accompanied fire trucks and patrol cars in support, as did a pipe band. (Paywall-protected)
The Flagler County Education Foundation celebrates 25 years: The Observer's Shanna Fortier reports on a gala that saw 12 of the organization's past 25 presidents in attendance.
Fossil-Fuel Utilities Band Up to Block Solar-Power Initiative Aiming to Unshackle Industry: Florida Power & Light, Duke Energy, Tampa Electric Co. and Gulf Power, joined by Attorney General Pam Bondi–a friend of the industry–filed a joint brief Wednesday arguing the proposed ballot language by a coalition known as Floridians for Solar Choice would be "misleading" to voters. The proposed constitutional amendment seeks to limit government and utility-iondustry interference with solar energy initiatives. The amendment, in part, would allow businesses to generate and sell up to two megawatts of power to customers on the same or neighboring properties. Two megawatts have been estimated as providing the daily needs of a typical Wal-Mart or residential communities between 225 and 714 homes.
St. Johns County School Board asks St. Johns County Commission for half-cent share of sales tax initiative, if the measure passes. "The board voted unanimously Tuesday to pursue the funding, which would go to the school district's capital needs," the St. Augustine Record reports. County commissioners are set to decide at their Tuesday meeting whether to ask voters to approve a sales tax referendum." (Paywall-protected)
Nancy Smith writes a disapproving column on Florida's latest example of its war on women: forced vaginal exams.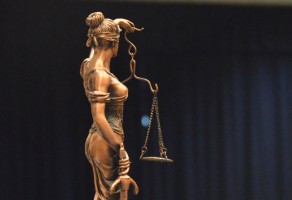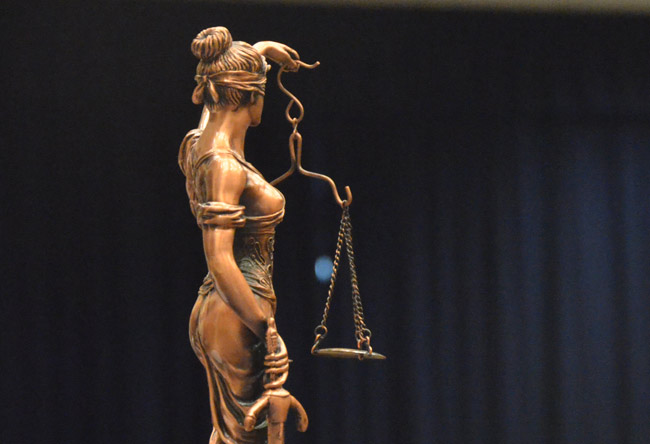 Judge Michael Orfinger hears a dozen injunctions in the morning (9 a.m., Courtroom 101). Judge J. David Walsh is in drug court in the morning (9:30 a.m., Courtroom 401) and is in pre-trial in the case of Sean Monti at 1:30 p.m., followed by a sries of docket soundings, where he may hear defendants' pleas. About a dozen please are also on the docket later in the afternoon.
The Florida Supreme Court releases opinions at 11 a.m.

Note: Most proceedings below can be followed live on the Florida Channel.

The House is scheduled to hold a floor session. (1 p.m.)
The Florida Healthy Kids Corp. Board of Directors meets at 10 a.m., Hyatt Regency Orlando International Airport, 9300 Jeff Fuqua Blvd.
The Florida Historical Commission meets (1 p.m., Tallahassee.)

The World v. ISIS: Australia hosts a meeting of regional leaders starting today on how to battle ISIS in the Middle East.
Severe thunderstorms are expected in many parts of the country, including Flagler, but especially in the Upper Midwest.

Women's World Cup: Today it's Germany v Norway (4 p.m., FoxSports1), China v. Holland (6 p.m., FoxSports2), Ivory Coast v. Thailand (7 p.m., FoxSports1) and Canada v. New Zealand (9 p.m. FoxSports1)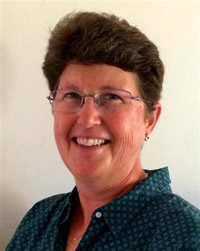 ParkSide Realty Adds Mary LeVine to Team: Sam Perkovich, broker and owner of ParkSide Realty Group, is pleased to announce the company has added new real estate agent Mary LeVine to its team. "We are excited about the energy and excitement in finding families their dream home that Mary brings with her," Sam Perkovicch stated. "I feel that Mary's 30 years in education gives her a unique perspective on what families are looking for in our area." Mary is a licensed real estate sales associate and a member of the Flagler County Association of Realtors. She is thrilled to be joining the team at ParkSide Realty Group and looks forward to helping others achieve their real estate goals and discover the wonderful communities of Flagler County. Originally from Westchester County, New York, Mary graduated from the College of Wooster (Ohio). She returned to NY after graduation and earned her MSEd in Exercise Physiology from Queens College – CUNY. After 25 years at Sarah Lawrence University, Mary moved to Naples, Florida in 2010. After a successful career in education, Mary settled in Flagler Beach in 2014 and quickly got involved in the local community; Mary is a volunteer mentor in the Take Stock in Children Program through the Flagler County Education Foundation. She enjoyed serving as the assistant coach for the FPC Lady Bulldog Softball program in the spring of 2015. Mary is also currently serving as the President of the Ocean Palm Villa North Condominium Association. Sam Perkovich is the broker and owner of ParkSide Realty Group, which was recently awarded best Real Estate Company in the 2014 Reader's Choice Awards. ParkSide opened their doors in 2010 and have 20 real estate agents on staff, including a CCIM (Certified Commercial Investment Member). Each agent has their own area of expertise in the Palm Coast, Flagler Beach and Bunnell area. All are Flagler County residents, and many grew up in the area or have been locals for 10 years or more. Parkside Realty Group is located at 210 Old Kings Road, Suite 500 in Flagler Beach. They can be reached at 386-693-4804 or online at http://www.palmcoasthomesforsale.net Facebook at https://www.facebook.com/parksiderealtygroup.
Floridians for Solar Choice Supreme Court Review Process Underway: 
The Floridians for Solar Choice ballot petition took a critical step in the Florida Supreme Court approval process today by filing its initial legal brief. As with any citizen initiative seeking to amend Florida's Constitution, the state Supreme Court must review the petition language to ensure it is limited to a "single subject" and that the ballot title and summary accurately inform voters of the amendment's purpose. Floridians for Solar Choice's brief clearly explains how the petition meets Florida's legal requirements and shows that the FIEC financial impact statement is clear and unambiguous. Not unexpectedly, opponents of the petition are filing briefs today as well arguing that the petition language falls short of legal requirements. Answer briefs are due to the Supreme Court on June 30th and oral arguments are set for September 1st. "We look forward to Supreme Court approval of the clearly-stated petition language in order to place solar choice on the ballot in 2016. We expected that the petition would upset the status-quo and generate opposition, however, we believe that briefs filed by opponents don't present a viable threat to the success of our effort to bring free market principles and consumer choice to all Floridians," said Tory Perfetti, Chairman of Floridians for Solar Choice. "Florida's families and businesses deserve to have more choices as to how they power their homes and businesses. The campaign continues to gather support and signatures and looks forward to having voters decide on removing barriers to solar choice in Florida." The campaign's total number of verified signatures continues to grow as more than 88, 167 are now confirmed, and hundreds more are received by local election offices each week. The campaign needs to collect, and have Florida's Division of Elections verify, another 600,000 signatures (683,149 signatures are required in total) byFebruary 1, 2016 in order to place the proposed constitutional amendment on the November 2016 ballot. The ballot proposal – designed to expand solar choice by removing barriers that limit solar ownership models – continues gaining wide support as more than 38 different organizations comprising the business community, conservative groups, faith communities, clean energy and environmental organizations have come together in this multi-partisan, pro-consumer coalition. When Georgia's solar bill (HB57) became law in May, Florida was left as one of only four states in the country where current law expressly denies citizens and businesses the freedom to buy solar power electricity directly from someone other than a monopoly electric utility or government-owned electric utility.
Sears Outdoor Living Video Series to Showcase Patio Design Solutions at Pennington's New Palm Coast Home: Summer is as much a mindset as it is a season. But even the ultimate summer state-of-mind is hampered by an uninspired outdoor living space. So in the spirit of season, Sears Outdoor Living and celebrity designer Ty Pennington have teamed up to offer seven secrets to the art of creating the perfect outdoor oasis. In June, the company will unveil videos featuring Pennington showcasing products and with solutions to common design challenges at his new home in Palm Coast. "Nothing says 'summer' quite like an outdoor oasis, but if I know anything about outside entertaining, it's that everyone's space is unique," Pennington said. "Regardless of size, climate or seasonal element, you can achieve the ultimate outdoor entertaining area with a lot of creativity and a little help from my friends at Sears."
Ty Pennington's Seven Secrets to Creating an Outdoor Oasis:
1. Build your base, add over time – After envisioning your dream outdoor space, you can purchase an entire patio collection at once or build it over time, depending on your entertaining needs. Fortunately, the Ty Pennington Style Parkside Collection encompasses 20 matching outdoor necessities – from a loveseat and ottoman to a dining table, umbrella and even a resin wicker swing. It allows you to make additions to your set on your own time. The collection is now available in three colors for custom personalization.
2. Get to grilling – Whether you're a novice griller or a seasoned outdoor pro, Sears has the grills to match your space and skillset. With 40,000 BTUs of power, a side burner and two large wheels for easy maneuvering, the Kenmore 4 Burner Gas Grill with stainless steel lid is ideal of the beginning griller. If cooking for a crowd is more your style, consider the Kenmore Elite® 600 Series 4 Burner Gas Grill. With 694 square inches of total cooking area, 64,000 BTUs of power, and a cast iron side burner to cook side dishes and sauces, it's the ideal grill for the avid entertainer.
3. Welcome small spaces – Think your condo balcony or oceanside deck is too small for outdoor entertaining? Think again. For an intimate yet eclectic look and feel, consider the extensive line of bistro and bar sets available at Sears. They are easily customizable and ideal for dining for two.
4. Go green and add some color – Nothing dresses up a patio faster than plants and flowers. Many planters at Sears coordinate with our patio collections. Refresh your patio with colorful rugs, pillows and cushions. In addition, a strategically-placed patio umbrella can do more than just block the sun – it can define your entire outdoor space. After all, summer parties should create a relaxed vibe.
5. Make your move, weigh your priorities – Summer is moving season. Whether you're moving from the city to the suburbs or from a single-family home to a condo in the city, match your outdoor entertaining to the space you have. If moving to a market with extreme climates, invest in durable furniture that can stand up to the environment. Consider patio furniture with a rust-resistant steel frame, UV-resistant fabric and an all-weather resin weave like the La-Z-Boy Charlotte 4 pc. Seating Set available at Sears. This set will accommodate your guests comfortably while upholding inclement weather for years to come.
6. Dine with family and friends – Party hosts know the frustration of carrying food back and forth between the kitchen and the backyard. Fortunately, the Kenmore 5-Burner Island Gas Grill with Refrigerator takes elements from the kitchen to the great outdoors. With a side searing burner, a storage cabinet, two storage drawers and a built-in refrigerator, hosts can focus on the food and their guests with fewer trips to the kitchen.
7. Consider your climate – The most popular patio sets on the market are made with either aluminum or steel. Steel is heavier than aluminum but can rust over time. Aluminum is naturally rustproof and generally requires less maintenance. For added protection, make sure your patio set has a heavy duty powder-coated frame if you choose steel.

Palm Coast Construction and Development Progress Reports: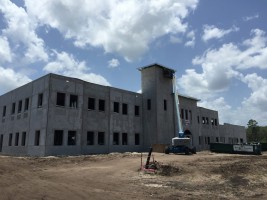 The following is an update of ongoing construction and development projects in Palm Coast, through June 5:
Island Walk Shopping Center (Former Palm Harbor Shopping Center), 80 percent done: A 3rd Grease Interceptor has been installed behind the new buildings on the west end of the project. Three sewer wyes have been installed to serve the Grease Interceptors.
Palm Coast Parkway Six-Laning is 77 percent done: Widening on the north side of the parkway continues. Landscape irrigation work continues. Contractor dug up road at night on 5/28/15 to locate obstacles and clear the path for the 12″ water tie from Cypress Point Pkwy into the new 16″ water main on Boulder Rock Drive. The new 16″ coming from the west to Old Kings Rd is being prepared for tie in of the 12″ direct bury crossing of Old Kings
road to the median of Wendy's, some of this work will be done at night.
Royal Palms Parkway Improvements, 97 percent done: Substantial Completion walkthrough 6-3.Rymfire intersection raised median 95%.
Holland Park, 18 percent done: Rough grading of site.
Palm Coast City Hall at Town Center, 51 percent done: Installation of drywall of interior walls, mechanical duct work installation, electrical conduit rough-in and fire sprinkler piping continues. Installation of exterior windows and exterior wall trim continues. Grading and layout for parking area has begun. See ongoing images of construction here.
Shops at Pine Lakes Convenience Store, 65 percent done: The package Pump Station has been set and plumbing continues. Contractor has installed the Force main into the existing manhole on Wynnfield Drive. The road lane closure for the manhole core to install the force main was completed
and the road has been repaired.
Walmart Addition, 30 percent done: Construction of new addition continues.

Britain's Neocon Extremists: "A new report by Spinwatch, a public interest investigation group, provides an in-depth scrutiny of The Henry Jackson Society and the Degeneration of British Neo-conservatism; it examines the history, activities and politics of the right-wing think tank, which is a leading exponent of neo-conservatism in Britain. […] n the 83-page report, the four authors trace the ideological as well as the organisational evolution of the HJS. Beginning with a short biography of the eponymous US senator, whose most consistent characteristic was military intervention as the answer to almost all foreign problems, they sketch the militaristic and uncompromising worldview of the think tank's mentors. The list includes US hawks like Richard Pearl, Paul Wolfowitz, Donald Rumsfeld and others whose neo-conservative world view combined with strategic manoeuvring under the second Bush administration and led to arguably the worst foreign policy disasters of our time.[…] [T]he society aligned itself distinctly with illiberal anti-Muslim groups and figures like Daniel Pipes and Frank Gaffney, who worked previously under Richard Pearl. As the Henry Jackson Society's Zionist credentials were strengthened, many of its founders were replaced by key people from Just Journalism, a pro-Israel media watchdog." From Middle East Monitor.
Screwing McKinley, Finally: The Obama administration "does not object" to changing the name of North America's largest peak from Mount McKinley to Mount Denali, an official told a Senate committee on Wednesday. Sen. Lisa Murkowski (R-Alaska) is pushing a bill to change the name of the 20,237-foot peak from a tribute to the nation's 25th president to the name given to it by indigenous Alaskans and the state government. On Wednesday, Victor Knox, the associate director for planning, facilities and lands at the National Park Service, said the Department of Interior would not fight Murkowski's efforts to change the name. Murkowski's push is likely to run into hurdles from one very specific group: Ohioans. McKinley hailed from Ohio, and lawmakers from the state are opposed to removing his name from the continent's highest peak. Rep. Bob Gibbs (R-Ohio) introduced a bill in January affirming the name, a move that effectively blocks the U.S. Board on Geographic Names from changing it. Congress formally named the peak after William McKinley in 1917. A gold miner had unofficially christened it 'McKinley' after the 1896 presidential election. But Alaskans and indigenous tribes, especially the Athabascan people, kept calling it Denali. The Alaska government recognized the name Denali in 1975 and asked the Board on Geographic Names to do the same. In 1980, Congress renamed the national park surrounding the peak from McKinley to Denali, but Alaskan officials, led now by Murkowski and Sen. Dan Sullivan (R-Alaska), want to formally change the name of the mountain, as well." From The Hill.
This Happy Couple Will Get Divorced If Marriage Equality Becomes Legal: "Nick Jensen and his wife Sarah have been happily married for 10 years, but say marriage equality will fundamentally change the nature of the institution into something they don't want to be part of. Writing for CityNews, Mr Jensen said marriage is "part of God's intimate story for human history." "Marriage is the union of a man and a woman before a community in the sight of God. And the marriage of any couple is important to God regardless of whether that couple recognises God's involvement or authority in it." "Once you change the meaning of marriage it becomes meaningless," he said. "It is going to affect things. You're going to see more kids growing up without their biological mother or father." When asked if a wedding photographer could refuse to work at, for example, the wedding of an interracial couple if that violated the photographer's religious beliefs, Mr Jensen said freedom of conscience is a two-way street. "I would flip it back around though," he said. "If you have a same-sex couple who run a bakery and the Westboro Baptist Church comes in and wants to bake a cake saying the most awful things possible, should they have to bake that? I don't think they should." From Buzzfeed.

Road and Interstate Construction: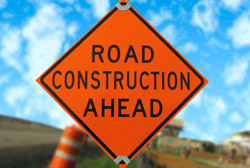 Palm Coast:
Palm Coast Parkway at I-95 Closed: From 9 p.m. Wednesday, June 10 through 7 a.m. Thursday, June 11, motorists and other travelers should expect eastbound and westbound lane closures along Palm Coast Parkway on the I-95 overpass between the I-95 southbound on ramp and the I-95 northbound exit ramp. A lane will remain open eastbound and westbound. These lane closures are required for the contractor to perform barrier wall operations.
Matanzas Woods Parkway closed: Matanzas Woods Parkway is closed until early August for construction of the Interstate 95 interchange. The portion of Matanzas Woods Parkway that spans I-95 will be reconstructed to accommodate four single-lane ramps for on and off access to the interstate. Other improvements include the widening of the interstate to accommodate new acceleration and deceleration lanes, wet detention ponds adjacent to the roadway, sidewalks, lighting, overhead signs and landscaping. Project details are available and regularly updated at http://www.matanzas95interchange.com. The detour map is available here.
Lane closure for Palm Coast Parkway June 8-12: The lane closures along Palm Coast Parkway and Boulder Rock Drive are set for 8 p.m. Monday, June 8, to 7 a.m. Friday, June 12. The northbound thru lane on Boulder Rock Drive from Palm Coast Parkway will be closed and traffic will be shifted into the southbound lane of Boulder Rock Drive. Additionally there will be only one left turn lane open from Palm Coast Parkway eastbound onto Boulder Rock Drive. A uniformed law enforcement officer will be on-site to direct traffic into the southbound lane on to Boulder Rock Drive. The existing two left turn lanes from Boulder Rock Drive will modified to allow one thru lane and one left turn lane. Motorists are encouraged to watch for flaggers and work zone signs. The lane closure is required in order for the contractor to install a water main across Boulder Rock Drive.
Palm Coast Parkway between Cypress Point Parkway and Florida Park Drive. IMPACTS: Lane shifts and closures will occur and this may cause traffic congestion on this already busy roadway. Most construction work will occur between 9 p.m. and 7 a.m. though weather and unforeseen issues may adjust the schedules. This project will be complete by December 2015."
Volusia: I-4 Widening from SR 44 to east of I-95, Monday and Friday, 7:00 a.m. – 5:00 p.m., Eastbound/Westbound shoulder closing. Sunday through Thursday, Eastbound and Westbound lane closures as needed from 8 p.m. to 6 a.m. Thursday, 9:00 p.m. – 5:30 a.m. EB road closure between Canal St./SR 44 and I-95 with detour at US 92 exit ramp.Motorists should be aware of traffic shifts near Canal St./SR 44.
County Road 304 Project Map and Description

June 13: Summer Basketball Skill Development Camp registration at Flagler Palm Coast High School Gymnasium: The program is set for Monday through Friday, June 22 – July 24, with High School Players Clinics Monday/Wednesday/Friday noon to 3 p.m., Elementary and Middle School Players Tuesday/Thursday/Friday, noon to 3 p.m. The cost is $150 for the entire camp, including 15 sessions and a camp shirt. Registration is at FPC, Building 100, on June 13, from 10 a.m. to 1 p.m. For more information, Coach Michael Steward, (386) 473-2372.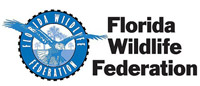 June 13: The Florida Wildlife Federation's 78th Annual Conservation Awards Banquet is to be held at the St. Augustine Rod & Gun Club. Twelve outstanding Florida conservationists will be recognized for their conservation achievements. The Federation's annual selection of conservation award winners is one of the oldest in the state. Award winners are chosen from nominations made to the Federation's board of directors based on their accomplishments on behalf of Florida's fish, wildlife and native habitats. Florida Wildlife Federation is a statewide non-profit organization founded in 1936 to promote the conservation and ethical enjoyment of Florida's natural resources. The Federation is the exclusive Florida affiliate of National Wildlife Federation. The following individuals and groups will receive wildlife statuettes or etched glass plaques to commemorate the occasion:
Conservationist of the Year: Charles Pattison, Tallahassee; Marine Conservationist of the Year: Quinton White, Jacksonville; Wildlife Conservationist of the Year: Frank Mazzotti, Fort Lauderdale; Forest Conservationist of the Year: Ed Montgomery, Fernandina Beach; Land Conservationist of the Year: Robert Christianson, Gainesville; Public Lands Conservationist: James Burnett, US FWS, Tallahassee; Conservation Educator of the Year: Maia McGuire, St. Augustine;Conservation Organization of the Year: Putnam Blueways & Trails Citizen Support Organization, Palatka; Law Enforcement Officer of the Year: Major Paul Ouellette, FWC, Retired, Lynn Haven; Francis S. Taylor Outdoorsman of the Year: Robert E "Bob" Taylor, Lake Hamilton;2015 Living Green Award: Sarah Boren, US Green Building Council, Atlantic Beach; FWF Conservation Hall of Fame: David J. White, Esq., St. Petersburg. Please contact Diane Hines at [email protected] or Danny Gwynn-Shapiro at [email protected] for photographs of the Award Winners after the June 13th ceremony.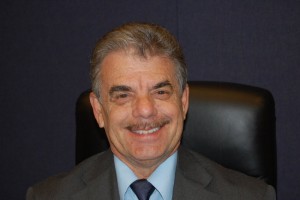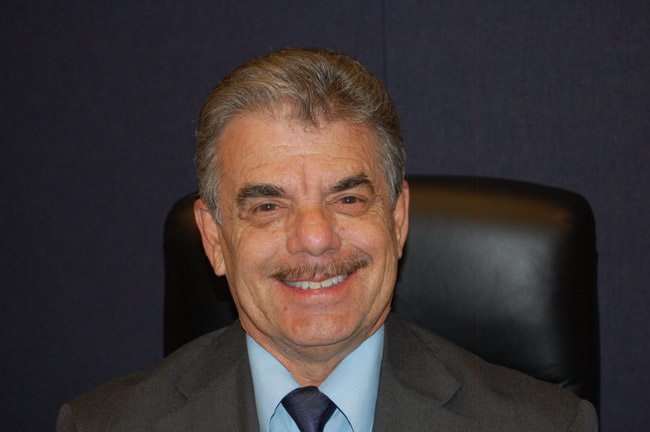 June 14: Flagler County Democrats Honor George Hanns: Join us on Flag Day from 2 to 5 p.m. at Hijackers Restaurant to recognize the 25 years of service Flagler County Commissioner George Hanns has provided to Flagler County. Children are welcome to come and play in the sand box. There's no cover, but you have to pay for your food and drink. Hijackers is at 202 Airport Road at the Flagler County Airport.
June 17: "The Art of Selling", a business seminar, will be offered by the Palm Coast Business Assistance Center from 6-8 p.m. Wednesday, June 17. Registration is now under way. The seminar will be held at City of Palm Coast offices, 160 Cypress Point Pkwy., Suite B106. A $10 early-bird, reduced registration fee is available now through May 31. From June 1 to 17, the registration cost is $15. For enrollment information, contact the Palm Coast BAC at 386-986-2499 or log onto www.PalmCoastBAC.com. Seminar Topics will include: The 7 steps of the sales process, how to improve the odds of making quota, preparation approach and discovery, and so on. The seminar will be taught by Ray Peter, Area Manager of the Florida Small Business Development Center. The Palm Coast BAC is a partnership between the City and the SBDC hosted by the University of Central Florida.
June 19: Sally's Safe Haven Open House, 103 E. Moody Blvd., Bunnell.

Free Breakfast and Lunch for All Flagler County Children Through Seamless Summer Freeding:  The Flagler County Schools, Food & Nutrition Services Department is please to announce that free breakfast and lunch meals will be made available at no charge to all children in the community who are 18 years of age and under. Free meals will be available at the following sites from June 8th – August 14th and closed on July 3rd. Closed site means it's just for children who are attending camp through the school location. An open site means anyone can come in and have a meal. Menus available online at FlaglerSchools.Nutrislice.com.
Bunnell Elementary – Closed Site: 800 East Howe Street Bunnell, Breakfast from 8:30 a.m. to 9:30 a.m., Lunch from  11 a.m. to 12:30 p.m. 
Imagine School – Open Site:  775 Town Center Blvd Palm Coast,  Breakfast from 9 to 9:30 a.m., lunch 12:30 p.m. 
Versie Lee Mitchell Community Center – Open Site: 405 E Drain Street,  Bunnell, Breakfast, 8:45 a.m. to 9:15 a.m., Lunch, 12:30 p.m.
Wadsworth Elementary School – Open Site: 4550 Belle Terre Parkway Palm Coast, Breakfast, 8 a.m to 9:45 a.m. , Lunch, 11 a.m. to 12:30 p.m.
Reverse Church – Open Site: 4601 East Moody Blvd. Bunnell, Breakfast, 8:30 to 9:30 a.m., Lunch, 11:30 a.m. to 12:30 p.m.
For more information call or email Amy Holstein, Food Service S Specialist for Flagler County Schools, 386-437-7526 x1305 or by email, [email protected]
June 23: The Estate Planning Council of the Fun Coast Host 'Understanding Hospice Care in Our Community' Event: The event will be held at the Holiday Inn Express, LPGA Daytona Beach, located at 137 Automall Circle, Daytona Beach from 8 to 10 a.m. The event will host a panel with representatives from all five local hospice care providers who will educate attendees on what Hospice is, the services offered, when a client would qualify for hospice, how the referral system works with hospice, and what insurance/Medicare/Medicaid covers (and doesn't cover). Attorney Scott Selis, President of the Estate Planning Council of the Fun Coast, will be the moderator and panel participants from Florida Hospital Hospice Care, Haven Hospice, Gentiva Hospice, Halifax Health Hospice, and VITAS Healthcare will participate. The panelist will give a brief summary of the services and programs they offer above and beyond the standard level of care, and how they work with families and patients. Guests are welcome, attendees do not need to be EPCFC members. Attendees who RSVP are invited to submit questions that will be asked to each panel member. If time permits there will also be a question and answer session. Cost is $20, payable at the door. Those interested in attending are asked to RSVP by calling Kimberly Selis at 386-445-8900, extension 22, or emailing her at [email protected]. The Estate Planning Council of the Fun Coast is an interdisciplinary organization for professionals involved in estate planning. They strive to foster understanding of the proper relationship between the functions of the life underwriter, trust officer, attorney, accountant, financial planner, and any other party or parties having to do with estate planning, and to encourage co-operation of persons acting under those disciplines. The president is Scott Selis and they can be reached at 386-453-5934. For more information, visit http://www.epcfuncoast.org.
June 24, Veterans Pancake Breakfast: Meet with fellow Veterans and chat over breakfast, Wednesday, June 24, from 8:30 a.m. to 10 a.m. at Princeton Village, 100 Magnolia Trace Way, Palm Coast. To confirm your attendance or for more information call Laura Zublionis 386-206-9730.
June 27: The Ham Radio operators of the Flagler Emergency Communications Association, licensed by the Federal Communications Commission, will establish a nationwide communications platform simulating emergency conditions for 24 hours beginning at 2 p.m. Saturday, June 27th at the Flagler Beach Fire Department Headquarters, 320 South Flagler Avenue, Flagler Beach, Florida 32136. The simulation is part of the American Radio Relay League's National Field Day, Tours of the operation and an opportunity to learn more about Ham Radio are available throughout the simulation period and are free to the public on a "drop by" basis, no advance arrangements are necessary, all are welcome.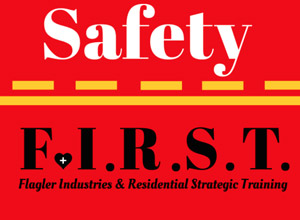 June 27: Safety F.I.R.S.T. and Playing It Safe! Expo Set for June 27th in Palm Coast: The fourth annual Hurricane Expo has been renamed the Safety F.I.R.S.T. & Playing It Safe! Expo, and is scheduled for June 27th in Palm Coast. "This expo will cover all aspects of personal safety including information for seniors and children, as well as fire, wind and flood preparedness vendors, educational classes, information and demonstrations," said event organizer Julia Fuentes. "This is a great opportunity to educate community members, young and old, about injury prevention." The event will take place at the Legacy Academy located at 515 Palm Coast Pkwy, SW, in Palm Coast, FL on June 27th from 10:00am to 4:00pm. Admission is free and free hot dogs will be served to children under 12 years old. The event is accepting sponsorships and vendors of all types. Exhibitors will have the opportunity to educate residents on what type of services they offer and encourage attendees to buy local during an emergency. Expo partners include Flagler Parent Magazine, Serendipity Living LLC, and My Safe and Sound Home Inc. The event is endorsed by the EOC and local municipalities. There will be family fun activities including face painting, bounce houses, balloon art, a pet zone, a bike and helmet check and more. A range of topics appealing to all age groups will be offered, such as fire safety, home safety, wind mitigation, elderly fall prevention, child passenger safety, correct CPR methods, pet preparedness and everyday personal safety. Parents can learn about poison prevention, childproofing your home, how to prepare for their families for any disaster situation. Educational classes will be hosted by The Flagler County Emergency Center, Palm Coast, Bunnell, and Flagler Beach Cities, the Homebuilders Association, My Safe & Sound Home Inc./Safety-Pulse and private sector community providers. A drive thru car seat safety checks will be available from the City of Palm Coast Fire Department. Visitors will be able to build their own first-aid kit; learn water safety; tour fire trucks; watch demonstrations conducted by the Flagler County Sheriff's Department, Florida Hospital Decontamination Team; Flagler County Emergency Management and the Division of Forestry's Smokey Bear. Kids can experience the City Of Palm Coast's fire safety house. Classroom sponsorships to presenting sponsorships are available and details can be found at http://www.prepfirst.org, or by calling 904-377-4037.
Flagler Chamber Seeks Applicants for Leadership Flagler's 23rd Class: The Flagler County Chamber of Commerce is currently accepting applications for Leadership Flagler, a program that nurtures and engages the leadership skills of potential and current community leaders. Now in its 23rd year, the three-month program provides insight about Flagler County's operations, attributes, issues and opportunities, while inspiring participants to take active roles as stewards of and advocates for positive change within the community. Ten to 15 candidates representing Flagler County's diverse professional community are selected to participate each year. An alumni council of Leadership Flagler graduates oversees the program, selects participants and develops curriculum. Starting in late August, classes meet Wednesday mornings from 8:30 a.m. until noon with sessions on business, government, health and human services, art and culture, education, agriculture and growth management. Class members are expected to comply with the program's attendance policy, and to complete a group community service project prior to graduation. Past Leadership Flagler Classes have supported literacy programs like the Dolly Parton Imagination Library of Flagler County and Josh Crews Writing Project, and Youth Leadership Flagler, a program created by Leadership Flagler 20 now in its third year of inspiring future leaders at the high school level. As a special incentive this year, the Chamber is offering an early bird tuition rate of $350 before July 31 for current members and $500 for future members. These rates will increase by $100 for participants that sign up after July 31. If you are an aspiring leader, don't miss this once a year opportunity! Simply complete the application for Leadership Flagler 23 and return it to the Chamber before the deadline Friday, July 31. Leadership Flagler is one of nearly 700 programs nationwide devoted to shaping high-profile community leaders. Since its start in 1993, Leadership Flagler has graduated more than 230 professionals. For more information, call Rebecca DeLorenzo or Gretchen Smith at 386.437.0106.
Leadership Flagler Application, Class of 2015

Swimming lessons and lifeguard classes available at Frieda Zamba Swimming Pool: The summer swimming season is under way – and it's so important in Florida for every member of the family to learn to swim. The City of Palm Coast offers a full lineup of swimming lessons at Frieda Zamba Swimming Pool, 339 Parkview Drive. All classes are taught under the supervision of a Red Cross-certified swim instructor. In addition, the City is offering an American Red Cross Lifeguard class at the City pool from Saturday through Tuesday, June 13-16, and space is still available in the class. Class hours vary each day. The sessions will offer the most current training in lifeguarding, first aid, CPR for the professional rescuer, and AED (automated external defibrillator) for youths, ages 15 and older. Fees are $160. For more info, call 386-986-4741 or register online: www.palmcoastgov.com/register. For swimming lessons, registration is now open, and the City is offering $5 off one session of lessons if registration is completed online at: www.palmcoastgov.com/register. Use the code SWIM15 to receive the discount. (Prices for each session shown below.) Class size is limited, so register soon. The first two sessions are under way, with three sessions still available. Learn to Swim swimming lessons are available for all ages and levels. A Learn to Swim program flier with a full description of each class is available at: www.palmcoastgov.com/pool. The schedule of classes that still have openings is as follows:
Session 3 – Monday through Thursday*, June 15-25
Parent and Child 5:30-6 p.m. $30
Learn to Swim Level 3 6:15-7 p.m. $55
Session 4 – Monday through Thursday*, July 6-16
Water Babies* 9:30-10 a.m. (*Monday-Wednesday) $30
Parent and Child 9:30-10 a.m. $30
Learn to Swim Level 1 10-10:30 a.m. $45
Learn to Swim Level 2 10:30-11 a.m. $45
Learn to Swim Level 3 11:15 a.m.-Noon $55
Session 5 – Monday through Thursday*, July 20-30
Water Babies* 9:30-10 a.m. (*Monday-Wednesday) $30
Parent and Child 9:30-10 a.m. $30
Learn to Swim Level 1 10-10:30 a.m. $45
Learn to Swim Level 2 10:30-11 a.m. $45
Learn to Swim Level 3 10:30-11:15 a.m. $55
Private lessons are also available, with instruction tailored to the skill level of the participant, from beginner to advanced level. Semi-private lessons are available for two students of similar skill level per instructor. Those lessons are arranged by appointment only. The fees are: $25 for a private 30-minute lesson and $20 per student for a semi-private 30-minute lesson. For more information, call the pool at 386-986-4741.
Registration opens for 2015 Palm Coast & the Flagler Beaches Senior Games: Active older adults can now sign up for the second annual Palm Coast & the Flagler Beaches Senior Games – offering competition in 14 sports. The Senior Games, presented by Florida Hospital Flagler Health Partners, Orthopedic & Sports Medicine, will be held Sept. 12 to 19. The Seniors Games are open to men and women ages 50 and up. Registration is $15 and includes a T-shirt and participation in one sports event; participation in each additional sports event is $5. Competition is offered in eight different age categories. "The tradition of the Senior Games is to offer fun, fellowship, fitness and competition, and that is a perfect match for Palm Coast and our surrounding community with our area's emphasis on active lifestyle and recreation," said Palm Coast Director of Parks & Recreation Luanne Santangelo. "Please join us in making our second annual Palm Coast & the Flagler Beaches Senior Games even bigger and better than last year's." To register, visit www.palmcoastgov.com/seniorgames for the registration form. Mail the form with payment to Palm Coast Parks & Recreation, attn.: Senior Games Coordinator Ginger Parnell, 305 Palm Coast Parkway NE, Palm Coast, FL 32137. Or drop it off Monday through Friday, 8 a.m. to 5 p.m., at the Palm Coast Community Center, 305 Palm Coast Parkway NE, or email it to [email protected]. Checks should be payable to: City of Palm Coast. Eleven of the 14 sports being offered in the local Senior Games this year are sanctioned by the Florida Sports Foundation, with the Palm Coast & the Flagler Beaches Senior Games serving as a qualifier for the Florida Senior Games State Championships.
This year's Palm Coast & the Flagler Beaches Senior Games sanctioned events are:
· Archery: Sept. 19; at Indian Trails Middle School fields, 5505 Belle Terre Pkwy., Palm Coast
· 5K Road Race: Sept. 12; at the Palm Coast Community Center, 305 Palm Coast Pkwy. NE, Palm Coast
· Basketball: Date to be announced; at Flagler Palm Coast High School 5500 E. State Road 100, Palm Coast
· Horseshoes: Sept. 16; at Old Dixie Community Park on North Old Dixie Highway, Bunnell
· Softball: Sept. 12-19; at Flagler County Ball Fields, 2298 Sawgrass Road, Bunnell
· Pickleball: Sept. 17; at Belle Terre Park Tennis Center, 339 Parkview Drive, Palm Coast
· Tennis: Sept. 14-15; at Palm Coast Tennis Center, 1290 Belle Terre Pkwy., Palm Coast
· Table Tennis: Date to be announced; at Flagler Palm Coast High School, 5500 E. State Road 100, Palm Coast
· Indoor Volleyball: Date to be announced; at Flagler Palm Coast High School, 5500 E. State Road 100, Palm Coast
· Golf: Sept. 16; at Palm Harbor Golf Club, at 20 Palm Harbor Drive, Palm Coast
· Cycling: Sept. 13; at Wadsworth Park, 101-145 Connecticut Ave., Flagler Beach
Additional, non-sanctioned events in the competition include:
· Ballroom Dancing: Sept. 13; at Matanzas High School Pirate Theater, 3535 Old Kings Road North, Palm Coast (Waltz, Foxtrot, Tango, Swing, Rumba and Cha Cha)
· Powerlifting (Ages 18+): Sept. 12; at Matanzas High School Field House, 3535 Old Kings Road North, Palm Coast
· Golf Croquet: Sept. 12; at Ralph Carter Park, 1385 Rymfire Drive, Palm Coast
For more information, visit www.palmcoastgov.com/seniorgames or call Palm Coast Parks & Recreation at 386-986-2323.


Blood donations are urgently needed. Patients in our local hospitals are in need of blood transfusions, and the need for blood does not take a holiday. That's why OneBlood is asking people to donate immediately.
Big Red Bus schedule in Flagler-Palm Coast:
None provided so far this month.

Cultural Coda: