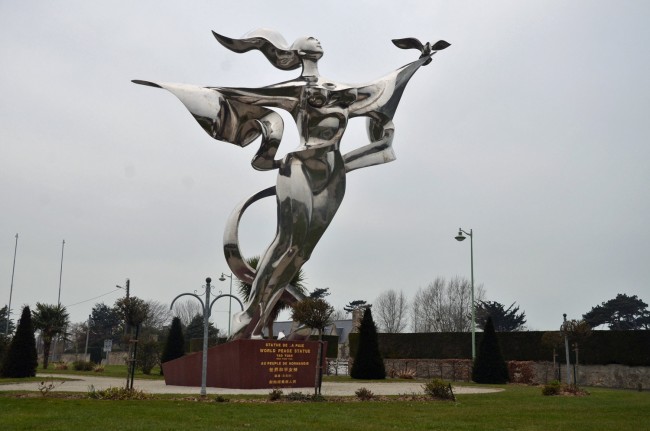 Today's weather: Highs in mid-80s, lows in mid-70s all weekend, partly cloudy. Details here.
Today's fire danger is Low. Flagler County's Drought Index is at 447
The weather in Ouagadougou, Burkina Faso: partly cloudy, high of 104, low of 85. Details.
The OED's Word of the Day: alba, n.2.
The Live Community Calendar
Today's jail bookings.
Today's Briefing: Quick Links

Note: all government meetings noticed below are free and open to the public unless otherwise indicated.
Memorial Day Schedules: Government, police, banks and other paper-pushing businesses will be closed Monday in observance of Memorial Day. All shopping businesses, some boasting sales or extra hours, will be open in observance of what American soldiers died for.
Friday: Scenic A1A Pride meets at 9 a.m. at the Hammock Community Center. The agenda is here.
Friday: Flagler Palm Coast High Beach Party, Flagler Beach, morning through afternoon.
Friday: American Cancer Society Hosts Birthday Open House: at its office on Clyde Morris Blvd in Daytona Beach to kick off their 2015 Making Strides Against Breast Cancer Walk, from 8 a.m. to 2 p.m. at 1737 N Clyde Morris Blvd, Suite 140 in Daytona Beach, and guests are welcome to stop by any time.
Buddy Taylor Middle School 8th Grade Red Carpet Formal Dance, 8 p.m. in the Buddy Taylor Cafeteria.
Saturday: Frieda Zamba Swimming Pool's Makeover Celebration, from 1 to 4 p.m., featuring a DJ, water activities for all ages, and a dunk tank. Refreshments will be available. Admission to the pool will be half-price – $2 for adults and $1.50 for youth/seniors. (339 Parkview Drive, adjacent to Belle Terre Park and the Buddy Taylor/Wadsworth School campus.) Starting Saturday, the pool is open seven days a week, 10:30 a.m.-7:30 p.m. Monday through Friday and noon to 6 p.m. weekends. Daily admission is $4 adults; $3 for seniors and youth; and free for children under 2 (half price after 5:30 p.m.). Season memberships are also available.
Saturday: Gamble Rogers Jam Session: Musicians of all levels are encouraged to bring acoustic instruments and a chair to join the circle for a casual jam session. Or just come listen to great music. Feel free to bring snacks and non-alcoholic beverages. Park entrance fee is $5 per carload of 2-8 people; one person is $4; bicyclist or pedestrian is $2. (3 to 8 p.m., at the pavilions on the Intracoastal Waterway side of the park.)
Monday, Palm Coast's Memorial Day, 8 a.m. at Heroes Memorial Park, 2860 Palm Coast Pkwy. NW, Palm Coast (1/2 mile west of the Flagler County Library). The names of two men – U.S. Army Specialist Raheen Tyson Heighter and U.S. Army Sgt. Lukas T. Stanford – have been added to the Fallen Hero Memorial this spring, and the memorial will be unveiled at the ceremony. Their families and friends will be in attendance to participate in the ceremony.
Monday, Flagler County's Memorial Day, 10 a.m. in front of the Government Services Building at 1769 East Moody Blvd., Bunnell, and featuring Col. Jack Howell, USMC retired, as the guest speaker.
Monday, Flagler Beach's Memorial Day, 1 p.m. at Veterans Park in Flagler Beach, featuring former Palm Coast City Council member Holsey Morman, a retired brigadier general, and a dedication by the Flagler Beach Women's Club, by city commissioner Jane Mealy.

Milissa Holland, the former Flagler County Commissioner, declared for Palm Coast mayor late Thursday afternoon, and did so as a Republican after three decades as a Democrat.
Mark Richter, the ex-county commission candidate and ex-felon, went on a rampage against local media using a sexually offensive image and making incomprehensible claims. The News-Journal's Tony Holt summed up the latest, while the Palm Coast Observer's Brian McMillan notes in a column: "This man, who has such poor judgment that he would send to the Palm Coast Observer, FlaglerLive.com and the News-Journal an image of Osama bin Laden having sex with a camel, could have been elected by a popular vote in Flagler County. What does this say about us as a voting public?" See the full column.
In a follow-up to Tuesday's LL Section fire, the common-law wife of the man who ended up in ICU when he tried to contain the fire in the garage complained of the disproportionate attention the puppy rescue drew from media after the fire, while her husband agonized at the hospital.
Palm Coast's population tops 80,000, the News-Journal's Aaron London reports, based on the Census Bureau's latest figures. "Flagler County's four other municipalities also posted population increases, according to Census Bureau estimates released today. Flagler Beach came in at 4,747, followed by Bunnell at 2,778 and Beverly Beach at 347." (The paywall-protected story is here.)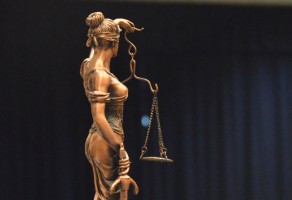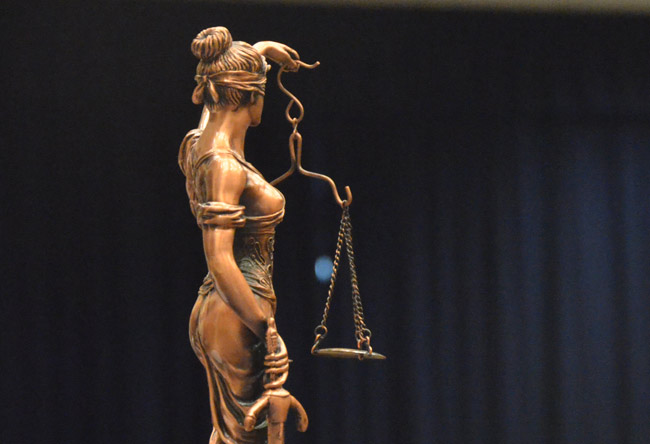 County Judge Melissa Moore-Stens has a jury trial in the case of Todd Eugene Noah, accused of drunk driving, at 9 a.m. in Courtroom 404. Judge Michael Orfinger holds status hearings in the morning in Courtroom 301. Judges otherwise have a scaled back court schedule today.
A foreclosure sale is scheduled for 11 a.m. in the civil department lobby at the courthouse.

Note: Most proceedings below can be followed live on the Florida Channel.

Florida unemployment numbers are released at 10 a.m.
–Compiled by the News Service of Florida

Ireland and same-sex marriage: The Irish electorate today, with 3.2 million Joyce descendants eligible, vote ina referendum on legalizing gay marriage and reducing the age of presidential candidates from 35 to 21. Polls close at 10 p.m. Dublin time, 5 p.m. Bunnell Standard Time. See the Irish Times story.
The National Security Agency (NSA) may be forced to shut down its secret, bulk collection of Americans' phone records if the U.S. Senate doesn;t take action today, as the law legalizing the grab expires at midnight Friday. The Times story here.
David Letterman is still, alas, retired.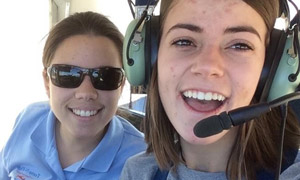 Teens-In-Flight Update: From Col. Jack Howell: In keeping with the mission statement of Teens-In-Flight and with the spirit and intent of the celebration of Memorial Day 2015, Teens-In-Flight is proud to introduce its newest student pilot Emma McClimans. Emma's dad Major (Select) Josh McClimans was killed in action four years ago in Afghanistan. Pilot Gigi Gonzalez (see the image) is a Junior at Embry Riddle Aeronautical University and is a Midshipman in the NROTC. Gigi is also the first female pilot to graduate from Teens-In-Flight. Eleven-year-old Max McClimans received his first flight. Through the modem of aerospace education we open the doors of opportunity and PTSD healing. Teens-In-Flight provides flight training and aviation maintenance scholarships to those teens who have lost a parent or sibling in the "Global War On Terrorism" or is the teen or sibling of a parent who was wounded in action and is disabled.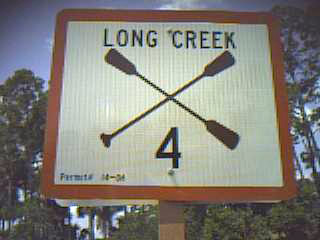 Fifteen waterway navigation marker signs added along Palm Coast's Long Creek: Kayakers and canoeists exploring Palm Coast's Long Creek now have way-finding signs to help them more safely navigate the creek! Fifteen marker signs were installed this week, from Long Creek Nature Preserve to the Intracoastal Waterway. The locations of each of the signs were selected for specific reasons related to navigation and safety, said Palm Coast Stormwater Manager Mike Brennan, project manager for Long Creek Nature Preserve. The City obtained permits to ensure the signage project would have no negative impacts on the environment. The dimension of the signs (3 feet by 2.5 feet) and posts are dictated by the Florida Wildlife Commission as part of the Florida Uniform Waterway Marker System. The $20,000 sign project was funded half by the City of Palm Coast and half through a grant from the Florida Inland Navigation District. Each of the marker signs is numbered for location-finding in case of emergency. For the added recreational benefit of people kayaking and canoeing Long Creek, the signs also feature QR Codes that people can scan using their cell phones to receive tidal data, maps and information about the nature preserve. Later this year, the City will install two kiosks at the park – one at the kayak/canoe launch on Long Creek and the other at the kayak/canoe launch at College Waterway – providing the same information. Long Creek Nature Preserve is located at 1050 Palm Harbor Pkwy. – across College Waterway from the Palm Coast Yacht Club. The nine-acre Long Creek Nature Preserve is the newest jewel in the City of Palm Coast's park system. The property was acquired by the City in 2008 with the financial support from Flagler County's Environmentally Sensitive Lands Program and the State of Florida's Florida Forever Program. Prior to acquisition, the site was planned to be condos, but now is an amazing preserve that provides fishing and kayak/ canoe access to both Long Creek and College Waterway, and a tranquil area for walking and enjoying the outdoors. The property is also a major archeological resource, the Hernandez Landing Site, related to the early 1800s Plantation Period in Florida. With generous grant funding from the Florida Inland Navigation District and City funding, the first phase of the Long Creek project includes a path and boardwalk to kayak/canoe launches, a fishing pier and floating dock, and a parking area. The preserve is connected to the 225-acre Long Creek Basin and Palm Coast's saltwater canal system. Its natural beauty serves as a living laboratory for environmental education programs, including for the Children Helping in Resource Protection (CHIRP) program offered by the City for Flagler schoolchildren. Future phases include expansion of the trail network through the preserve and a nature center. For more information, contact Cindi Lane, Communications & Marketing Manager, at 386-986-3708.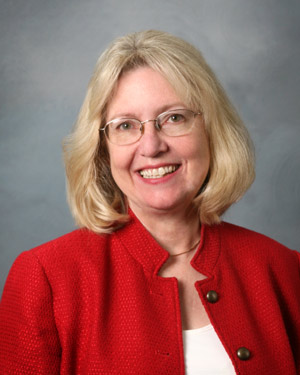 The St. Johns River Water Management District Governing Board Thursday unanimously selected Dr. Ann Shortelle of Gainesville as the agency's new executive director. Shortelle will begin serving as executive director for the St. Johns District on June 1, 2015. "Dr. Shortelle's vast experience in water resource management in both the public and private sectors will be invaluable as we work to accomplish our core missions in the most effective and efficient manner possible," said Governing Board Chairman John Miklos. "Among her many accomplishments, she has been a positive voice for springs restoration in north Florida and for public-private partnerships to promote water conservation and to ensure an adequate water supply. Her passion and professionalism will greatly benefit this District." Working with the leadership of the Governing Board and the commitment of their dedicated professional staff, we will continue to plan for and protect water resources and supply for today and future generations," Shortelle said. "I look forward to serving the citizens and stakeholders of the St. Johns District."
Shortelle has more than 25 years of professional experience in lake, riverine and reservoir management for water quantity and quality. Her experience also includes surface water/wetlands restoration, surface water modeling, permitting and environmental assessments. For the past three years, Shortelle has served as executive director for the Suwannee River Water Management District (SRWMD), where she has been actively involved in the North Florida Regional Water Supply Partnership and springs protection. Prior to taking the helm at SRWMD, she was the director of the Office of Water Policy for the Florida Department of Environmental Protection (DEP), where she helped develop water policy for water supply planning and alternative water supplies, minimum flows and levels, reuse, water conservation, water quality protection and consumptive use permitting.
Shortelle worked as a consultant in the private sector before her employment at DEP. Shortelle is a member of the North American Lake Management Society, the American Water Resources Association, and other professional organizations. She served on the North American Lake Management Society's Board of Directors, and was a former two-term member of the Florida Lake Management Society Board of Directors and served on the policy advisory committee to DEP for designated use and classification refinement for surface waters. She holds a doctorate degree in limnology from the University of Notre Dame and a bachelor of science degree in biology from Mercer University. She has authored/co-authored more than 40 publications and presentations on environmental topics.
Shortelle, whose selection is subject to confirmation by Florida's governor and Senate, replaces Hans G. Tanzler III, who left the St. Johns District to return to the private sector on May 4.
Photo of the Week: NASA's Ten-Engine Electric Plane Completes Successful Flight Test: NASA researchers recently conducted the first successful flight test for it's latest project, a battery-powered plane that has 10 engines and can take off like a helicopter and fly efficiently like an aircraft. They call it the Greased Lightning or the GL-10. The team, at NASA's Langley Research Center in Hampton, Virginia, is looking at the idea initially as a potential unmanned aerial vehicle (UAV) but NASA says that a scaled up version, could also make a great one to four person size personal air vehicle. The GL-10 is currently in the design and testing phase. For more information, check out the latest from NASA. (From The Globe.)

'We are in fact losing this war': Senate hears case for new Iraq surge: "Architects of the 2006 surge in Iraq told the Senate Thursday that the current U.S. war strategy is "fundamentally flawed" and a major increase in troops and operations is needed to halt the growing momentum of the Islamic State. In the wake of the fall of Ramadi, the United States should deploy up to 20,000 troops for nightly special operations raids and expanded assistance to Iraqi and Kurdish forces on the ground, conservative defense experts who once counseled former President George W. Bush told the Senate Armed Services Committee. The testimony is part of a Republican push in the Senate for a more robust strategy following last weekend's loss of Ramadi, capital of Anbar province and one of the bloodiest battlefields for U.S. troops in the 2003-2011 war. The stunning defeat in Ramadi has raised widespread doubts over the overall U.S. strategy against the Islamic State. The militants continued to gain ground this week, seizing the ancient Syrian city of Palmyra despite nine months of U.S. airstrikes in Iraq and Syria. […] Frederick Kagan, a director at the conservative American Enterprise Institute, said the Islamic State has proven itself on the battlefield with professional leadership, well-executed operations and a complex strategy. Regaining the momentum will now require 15,000 to 20,000 U.S. troops on the ground in Iraq, he said." From Stars and Stripes.
How important is Milan Kundera today? "A glance at the back covers of Kundera's novels in the Faber editions reveals a raft of quotes from the likes of Ian McEwan, Salman Rushdie and Carlos Fuentes, most of them more than 30 years old, reminding us that his reputation was at its zenith in the 1980s, the decade when everbody was reading The Book of Laughter and Forgetting and The Unbearable Lightness of Being. Why did those books seem so urgent, so indispensable at the time? Was it because they coincided fleetingly with the zeitgeist, or do they embody something more robust and enduring? How will history judge them? His reputation will rest, it seems fair to say, on the three great "middle period" novels: The Book of Laughter and Forgetting, The Unbearable Lightness of Being and Immortality. Before these, we have a triptych of serio-comic novels – The Joke, Life Is Elsewhere and Farewell Waltz – vividly evoking the milieu of postwar and communist-era Czechosolovakia without staking out a claim to the formal originality that would become Kundera's hallmark. Afterwards, we have the trio of terse, slender novellas – Slowness, Identity and Ignorance – whose very titles announce their philosophical leanings as much as their status as fictions. The middle-period books, however, are the ones that saw Kundera finding not just his distinctive literary voice but his perfect form. They are novels of exile, written in exile. He left Czechoslovakia in 1975, having by then been dismissed from his teaching position, deprived of the right to work, and seen his novels banned from public libraries. His arrival in Paris coincided with a significant change of literary direction. The Book of Laughter and Forgetting eschews traditional linear narrative and unfolds, instead, as a nest of interconnected stories, held together in part by a handful of recurring characters but more firmly by recurring themes, words, motifs. It was as if weighing the anchor of his homeland meant that Kundera had also freed himself from the bonds of formal convention. The novel had an incredible fluidity, an enviable relaxed ease in its transitions from storytelling to essay-writing and back again. […] I can't help feeling that if anything will undermine Kundera's long-term reputation, it will not be any absence of "felt life" in his novels, or the fact that his art was developed in a political context that may one day (sooner than we think) be forgotten: it will be his overwhelming androcentrism. I avoid the word "misogyny" because I don't think that he hates women, or is consistently hostile to them, but he does seem to see the world from an exclusively male viewpoint, and this does limit what might otherwise have been his limitless achievements as a novelist and essayist. Fortunately, The Festival of Insignificance is less disfigured by this tendency than almost anything else he has written; and so, although it may not be a substantial addition to his oeuvre, it might still be a good point of re-entry for those who have been turned off, in the past, by the problematic sexual politics which send ripples of disquiet through even his finest books." From The Guardian.
Your Keurig Machine May Be Covered In Bacteria And Mold: Thirty-eight percent of coffee drinkers are now using single serve coffee makers like the Keurig. With the tank that fills with water, and a compartment that holds a K cup, KDKA-TV's Susan Koeppen decided to see what sort of bacteria is lingering on and in these machines. "I'm nervous to find out what's inside there," says Amanda Busch who owns a Keurig. She agreed to let us swab her machine and send it off to a lab. We also took samples from eight other machines, and our CBS sister stations in Dallas and Chicago tested 20 more. In the end, Busch's machine came back with 4.6 million colonies of bacteria and mold. "It makes me want to cry," says Busch. She plans to go back to her routine of cleaning out her machine on a regular basis. Our sister station in Dallas found E.coli, staphylococcus, streptococcus and pseudomonas aeruginosa and other things you don't want to hear about when you sip your coffee." From CBS Pittsburgh.
Jeb Bush tries to manufacture differences from his brother: "eb Bush on Thursday put a bit more space between himself and his brother, part of a slow-motion and seemingly reluctant distancing effort as he moves toward a White House bid. After being asked by a questioner at a sports bar here whether there is any "space" between the Bush brothers on issues, Jeb Bush pointed to the scale of government spending during the George W. Bush presidency. "I think that in Washington, during my brother's time, Republicans spent too much money," Jeb Bush said. "I think he could have used the veto power — he didn't have line-item veto power, but he could have brought budget discipline to Washington, D.C." From the Washington Post.
Digital Journalism: How Good Is It? That digital technology is disrupting the business of journalism is beyond dispute. What's striking is how little attention has been paid to the impact that technology has had on the actual practice of journalism. The distinctive properties of the Internet—speed, immediacy, interactivity, boundless capacity, global reach—provide tremendous new opportunities for the gathering and presentation of news and information. Yet amid all the coverage of start-ups and IPOs, investments and acquisitions, little attempt has been made to evaluate the quality of Web-based journalism, despite its ever-growing influence. […] The Huffington Post is undergoing an identity crisis. One of its initial core innovations—using content from elsewhere—has become so dominant as to nearly choke the site. […] e same seems true of the first generation of digital news sites in general. After an initial burst of daring and creativity, they have entered a middle-aged lethargy. Take Talking Points Memo. When it began, in 2000, as a blog by Josh Marshall, it offered an outsider's take on inside Washington, with much profitable burrowing into documents and records. In 2002, Marshall called attention to Trent Lott's racist-tinged comments about Strom Thurmond, thus helping to precipitate Lott's resignation as Senate majority leader. As TPM's readership grew, Marshall attracted advertisers, which allowed him to hire staff. Tips from readers offered information about what was going on around the country and, drawing on them, Marshall in 2007 broke the story about the Bush administration's partisan- inspired firing of US attorneys. Eight years later, TPM offers roughly the same mix of blogging, aggregation (reworking content from elsewhere), news, and opinion that it did back then. […] Then there's the smart-opinion-with-some-reporting-mixed-in set, led by Slate, Salon, and The Daily Beast. Here you can find edge, cheek, confession, and contrarianism, all served up in crisp, thousand-word packages. […] And so it goes for the first generation of digital sites as a whole. They helped lead journalism out of the kingdom of traditional print and broadcasting into the liberating land of the Internet, only to become stranded. Meanwhile, a new generation of high-profile ventures has emerged. Have they made it to the promised land of true digital innovation? To find out, I set off on the second leg of my tour, beginning with a visit to the most-talked-about site of them all, BuzzFeed." From the New York Review of Books.

Road and Interstate Construction: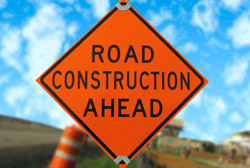 Palm Coast: Palm Coast Parkway between Cypress Point Parkway and Florida Park Drive. IMPACTS: Lane shifts and closures will occur and this may cause traffic congestion on this already busy roadway. Most construction work will occur between 9 p.m. and 7 a.m. though weather and unforeseen issues may adjust the schedules. This project will be complete by December 2015."
Matanzas Parkway Bridge at I-95 Matanazas Parkway at the I-95 bridge will close on June 5 at 7 p.m. for the I-95 interchange project and will remain closed until Aug. 9. Detour will be via Old Kings Road. Details here.
Volusia: I-4 Widening from SR 44 to east of I-95, Monday and Friday, 7:00 a.m. – 5:00 p.m., Eastbound/Westbound shoulder closing. Sunday through Thursday, Eastbound and Westbound lane closures as needed from 8 p.m. to 6 a.m. Thursday, 9:00 p.m. – 5:30 a.m. EB road closure between Canal St./SR 44 and I-95 with detour at US 92 exit ramp.Motorists should be aware of traffic shifts near Canal St./SR 44.
Traffic will be detoured at State Road (SR) 44/Canal Street, for reconstruction work May 12-14: The Florida Department of Transportation (FDOT) is providing project support to Florida East Coast Railway (FEC) to replace the current crossing surface. Motorists will encounter detours beginning at 6 a.m. Tuesday, May 12, and ending at 6 a.m. Thursday, May 14. The SR 44/Canal Street detours are: Eastbound SR 44/Canal Street: North on North Myrtle Avenue, East on Washington Street, South on US 1/North Dixie Parkway. Westbound SR 44/Canal Street: North on US 1/North Dixie Parkway, West on Washington Street, South on North Myrtle Avenue, West on SR 44/Canal Street. For the most up-to-date information on road and lane closures, go to www.cflroads.com and click on 'Lane Closures.'
The public is invited to learn more about the I-4 Ultimate project during a public information open house, and how the project is transforming Altamonte Springs, Longwood and Maitland, as well as the entire 21-mile corridor. The open house is scheduled Thursday, May 28, from 5 p.m. to 8 p.m. at the RDV Sportsplex – Magic Gym, located at 8701 Maitland Summit Boulevard.
County Road 304 Project Map and Description

Flagler County holds west side meeting about CR 302 repaving: Flagler County engineering staff is hosting a meeting Tuesday, May 26 for residents interested in information up the upcoming project to repave County Road 302 in June. The meeting will be held from 5:30 to 6:30 p.m. in Daytona North at the Hidden Trails Park located at 6108 Mahogany Blvd. Repaving will begin on June 7 and the roadway will be closed to all but local traffic. Others will be required to detour around County Road 302 using State Road 100. The roadway will be closed for 90 days.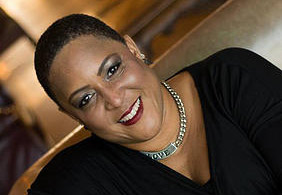 Palm Coast Arts Foundation Concert and Fund-Raiser, May 29, 7 p.m. at the Grand Club at Pine Lakes Golf Club: Vocalist Amy Alysia is a performer who works tirelessly to claim her place as one of the premier vocalists in central Florida. Always known for her soulful, heartfelt ballads, impressive vocal range & unique approach to a song leaves her audience wanting more. Amy entertains her audience with Smooth & Jazz Standards, R&B & Soul and isn't afraid to diversify her song selections. Tickets are $15 for arts foundation members, $20 for non-members. To buy, call 386/263-2991 or visit the foundation's website here.

Free Breakfast and Lunch for All Flagler County Children Through Seamless Summer Freeding:  The Flagler County Schools, Food & Nutrition Services Department is please to announce that free breakfast and lunch meals will be made available at no charge to all children in the community who are 18 years of age and under. Free meals will be available at the following sites from June 8th – August 14th and closed on July 3rd. Closed site means it's just for children who are attending camp through the school location. An open site means anyone can come in and have a meal. Menus available online at FlaglerSchools.Nutrislice.com.
Bunnell Elementary – Closed Site: 800 East Howe Street Bunnell, Breakfast from 8:30 a.m. to 9:30 a.m., Lunch from  11 a.m. to 12:30 p.m. 
Imagine School – Open Site:  775 Town Center Blvd Palm Coast,  Breakfast from 9 to 9:30 a.m., lunch 12:30 p.m. 
Versie Lee Mitchell Community Center – Open Site: 405 E Drain Street,  Bunnell, Breakfast, 8:45 a.m. to 9:15 a.m., Lunch, 12:30 p.m.
Wadsworth Elementary School – Open Site: 4550 Belle Terre Parkway Palm Coast, Breakfast, 8 a.m to 9:45 a.m. , Lunch, 11 a.m. to 12:30 p.m.
Reverse Church – Open Site: 4601 East Moody Blvd. Bunnell, Breakfast, 8:30 to 9:30 a.m., Lunch, 11:30 a.m. to 12:30 p.m.
For more information call or email Amy Holstein, Food Service S Specialist for Flagler County Schools, 386-437-7526 x1305 or by email, [email protected]

Flocking For Future Problem Solvers Fundraiser
Flocking is a fundraiser organized by Flagler County School Board member Andy Dance for the Future Problem Solving Program of Flagler County, which has been one of the school district's greatest successes in the last few years. Some 30 Flagler students are headed to Ames, Iowa, June 10-14 for the international competition, but they need your help raising the money to get there. Flock a house: you get to pay $20 or $40 to have one of your friends' houses flocked with pink flamingos. See the story here, fill out the form below, or or call Andy Dance at 386/627-5600.
Flocking a Friend: Order Your Flocking for the Flagler Future Problem Solvers



Blood donations are urgently needed. Patients in our local hospitals are in need of blood transfusions, and the need for blood does not take a holiday. That's why OneBlood is asking people to donate immediately.
Big Red Bus schedule in Flagler-Palm Coast:
Friday May 22nd 1:00PM – 6:00PM Epic Theatre, 1185 Central Ave, Palm Coast
Sunday May 24th McDonalds Restaurant, 5190 East Highway 100, Palm Coast
Monday May 25th Bealls Outlet, 9 Old Kings road, Palm Coast
Friday May 29th Zaxby's, 180 Cypress Edge Drive, Palm Coast
Saturday May 30th Walmart Supercenter, 174 Cypress Point Parkway, Palm Coast
Sunday May 31st Lowe's, 315 Cypress Edge Drive, Palm Coast

Cultural Coda:
Glenn Gould plays Bach's full C-minor Partita: