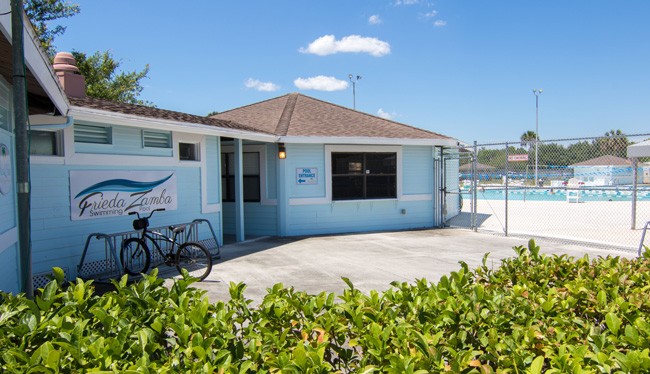 Today's weather: partly cloudy in the morning, sunny afternoon, high of 85, low of 69. Details here.
Today's fire danger is Low. Flagler County's Drought Index is at 401
The weather in Krakow, Poland: Unusually sunny, high of 70, low of 51. Details.
The OED's Word of the Day: pink, adj.1.
The Live Community Calendar
Today's jail bookings.
Today's Briefing: Quick Links

Note: all government meetings noticed below are free and open to the public unless otherwise indicated.
Groundbreaking at Matanzas Woods Interchange: Flagler County government hosts the groundbreaking at 1 p.m. at the future I-95 interchange. Parking available at the intersection of Bird of Paradise Drive and Matanzas Woods Parkway. Flagler County will provide transportation to the groundbreaking site.

The Flagler County Commission meets at 5 p.m. It is scheduled to approve a resolution supporting a moratorium on offshore gas and oil drilling, and a moratorium on hydraulic fracking in Flagler (there is no fracking in the county currently, and none planned.) The commission will approve a grant application for $65,000 to the Florida Recreational Trails Program to improve the Graham Swamp entrance on the Colbert Lane side of the 6.5-acre preserve with a "trailhead" and parking lot. The total cost of the project is $129,000. Background on the application, and the full application, here. Two companies are signing leases for space at the Flagler County Airport: Edward D. Jones and Company, the Palm Coast investment and insurance firm, is leasing 1,000 square feet of office space at 120 Aviation Drive at the Flagler County Airport, for rent of $1,250 a month and $333 in monthly common area fees. US Patriot Title is leasing 1,500 square feet in the same building, Suite 2A, for $1,875 a month and $500 in common area fees. The commission will also consider plans to replace runways at the airport. The commission is also set to approve a $170,000-a-year contract with Austin Outdoors for landscaping and maintenance at county properties. Favoretta Lawn and Garden, the Bunnell company, is challenging the bid award. (Government Services Building, Bunnell.)
The Bunnell City Commission holds a special meeting at 8 a.m. to approve the issuance of a $3,36 million Florida Water and Sewer System Revenue Bonds.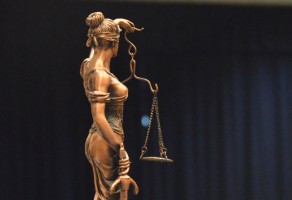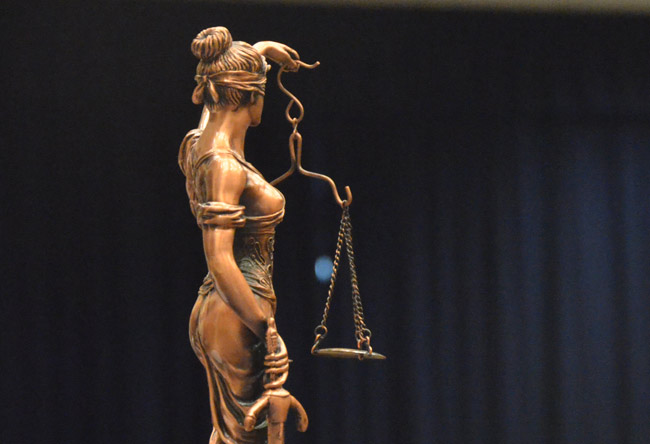 County Judge Melissa Moore-Stens hears pleas starting at 9 a.m. in Courtroom 404. Judge Michael Orfinger is in status hearings most of the day, Courtroom 301.

Note: Most proceedings below can be followed live on the Florida Channel.

No significant activity today.
–Compiled by the News Service of Florida

A verdict is expected today in the trial of Sebastien Gaillemin, 41, and Stephanie Klein, 38, two French police officers who allegedly did nothing to help two Muslim teens who were being chased by police. The teens hid in an electrical substation and were fatally electrocuted in 2005. Their deaths sparked riots.

Carver Gym Fund-Raiser Breaks 4-Year Record: The George Washington Carver Foundation's online auction topped a four-year donation record, and money is still coming in. Winners spent $7,315 on more than 60 items in a bidding war that went down to the wire with a couple of donations negotiated in the 11th hour. "We're still working on some other donations, so that number may go higher," said Flagler County Commissioner Barbara Revels. "Two bidders thought they had won the Hammock Beach Resort package because it went right to the end. The resort provided us with another package so they both got one." Revels is a member of the George Washington Carver Foundation and was part of a team instrumental in bringing the center up to sustainable level, saving the center from an uncertain fate. The Carver Center is a recreational facility that also offers tutoring, after school study, internet access and also serves the community with GED classes, employment counseling and other services. Cheryl Massaro, director of both the Youth Center at Flagler Palm Coast High School and the Carver Center, said there is a growing group of supporters who participate in the auction. "People are starting to look for our auction," Massaro said. "We've raised more money this year than we have in the past. It will help us to keep the facility in good working order and for the continued development of the Carver Center." The center is packed on Saturdays with 300 basketball players bringing their A game. Weekdays some 15 to 20 students regularly participate in the Road to Success program to earn their GEDs and job training. "More than 40 of our participants now either have jobs or are in college," Massaro said. "It underscores the need to expand the building."

Flagler County Hosted Slovenian Paramedics: Flagler County Fire Rescue hosted four paramedics from Slovenia last week to offer a taste of how the emergency medical system works in the United States. "I have met two of the four paramedics," said Lt. Mike Pius, a member of Flagler County's world champion Team USA, a team of advanced life-support paramedics who won the world championship title more than once during competitions held in Prague, Czech Republic. "Physiologically, a heart attack is the same over there as here, but the way medical calls are handled is completely different. Training and competing abroad gives you a different perspective." Paramedics in Flagler County operate under the licensure of Dr. Kristin McCabe at Florida Hospital Flagler. Under that arrangement, paramedics are able provide medical care on the way to the hospital.
"Over there, it's not that way," Pius said. "There doctors meet the ambulance at the call. The doctors there are trying to fix the patient at the scene, while we're trying to stabilize the patients for the trip to the hospital." The Slovenian paramedics were in Flagler County May 13 through 17. They worked in concert with Flagler County Fire Rescue for 10 to 12 hours a day.
"We work 24 hours on and 48 hours off, but that would be unrealistic for them," Flagler County Fire Rescue Chief Don Petito said. "They need time to digest the information and assess the protocol differences." Matt Dunn, vice president for tourism development at the Flagler County Chamber of Commerce, secured hotel rooms for the foreign paramedics at the Hampton Inn on State Road 100 in Palm Coast. "Ryan Crabb, general manager and a member of the tourist development board, provided the rooms as a gesture of good will," Dunn said. "I just asked on behalf of Chief Petito."
The Rotary Club of Flagler Beach was awarded the Presidential Citation and Platinum Premier Club awards out of 61 clubs at the Rotary District 6970 conference last week. "We couldn't be more pleased with the hard work and passion our club members continue to put into our club," said incoming club president Kathy Somers, "We are certainly an active club and all of our members do their part to make this an outstanding club." The club has been busy this year. It just finished its Cycle Flagler event on May 3 that drew 375 cyclists to the area and raised $10,000 to help feed families and provide scholarships to area students. On April 21 at Flagler Schools Scholarship Night, the club presented four scholarships in the amount of $1,000 to FPC and Matanzas High School students. The Club also received The United Way of Volusia Flagler's 'Service Club Volunteer of the Year Award' on April 23rd at the United Way's Outstanding Volunteers of the Year Awards Luncheon.
American Cancer Society Hosts Birthday Open House May 22: The society is hosting a 102nd Birthday Open House at its office on Clyde Morris Blvd in Daytona Beach to kick off their 2015 Making Strides Against Breast Cancer Walk. "This is the perfect opportunity for people to come by, learn about our upcoming Making Strides event, have fun, and even sign up their team," said Nick Piechowski, Community Manager, Making Strides Against Breast Cancer. "Making Strides walkers turn awareness into action every year by helping raise more than $60 million for the American Cancer Society to save more lives from breast cancer." The event will be held on May 22 from 8 a.m. to 2 p.m. at 1737 N Clyde Morris Blvd, Suite 140 in Daytona Beach, and guests are welcome to stop by any time. Attendees are encouraged to 'join' their Facebook event and share the link with friends. The American Cancer Society Making Strides Against Breast Cancer walk is the largest network of breast cancer awareness events in the nation, uniting more than 300 communities to finish the fight. Today, the organization is leading the way in transforming breast cancer from deadly to treatable and from treatable to preventable by investing in cutting-edge breast cancer research to better understand, prevent, find, and treat the disease. One in every two women newly diagnosed with breast cancer turns to ACS for help and support. The organization is helping ensure access to mammograms for women who need them. Funds raised through Making Strides events help the Society invest in groundbreaking breast cancer research, provide comprehensive support to the one in two women newly diagnosed with breast cancer who turn to the Society for help.

Obama to Limit Military-Style Equipment for Police Forces: " President Obama on Monday will ban the federal provision of some types of military-style equipment to local police departments and sharply restrict the availability of others, administration officials said. The ban is part of Mr. Obama's push to ease tensions between law enforcement and minority communities in reaction to the crises in Baltimore; Ferguson, Mo.; and other cities. He is taking the action after a task force he created in January decided that police departments should be barred from using federal funds to acquire items that include tracked armored vehicles, the highest-caliber firearms and ammunition, and camouflage uniforms. The ban is part of a series of steps the president has made to try to build trust between law enforcement organizations and the citizens they are charged with protecting. Mr. Obama planned to promote the effort on Monday during a visit to Camden, N.J. The city, racked by poverty and crime, has become a national model for better relations between the police and citizens after replacing its beleaguered police force with a county-run system that prioritizes community ties. Mr. Obama is expected to hold up Camden as a counterpoint to places like Ferguson, where the killing of a young black man by a white police officer last summer and the violent protests that followed exposed long-simmering hostility between law enforcement agencies and minorities in cities around the country." From The Times.
Black police officers underrepresented on Florida streets: "The majority of Florida police departments have significantly lower percentages of blacks in their law enforcement ranks than they have blacks in the populations they protect and serve. In some cities, the percentages of black citizens are two to three times the percentages of black officers patrolling the streets, a disparity that experts say contributes to racial tensions, increases the risk of excessive uses of force, and drains taxpayer dollars due to unnecessary arrests and incarcerations. Police officials in Florida say they are trying to recruit additional black officers to mirror the demographics of their communities, a mantra in law enforcement these days. The latest data and interviews with police administrators statewide indicate those efforts are falling short. "I am failing miserably," says Daytona Beach Police Chief Mike Chitwood. He speaks for himself, but he might as well be referring to most of the state. […] Racial disparities exist in police departments throughout Florida. In Fort Lauderdale, the population is 31.4 percent black, while only 13.6 percent of police officers are black. In Daytona Beach, the gap between the black population and black street officers is 34.8 percent to 14.4 percent. The Fort Myers numbers are 31.2 percent to 13.4 percent. The gaps in Gainesville (22.4 percent to 15.6 percent), Orlando (28.6 percent to 16.1 percent), St. Petersburg (24.4 percent to 14.3 percent) and Tallahassee (35.3 percent to 15 percent) further underscore the problem. In some smaller cities, the disparity is even greater. Boynton Beach is 31.5 percent black, yet only 9.9 percent of its street force is black. Fort Pierce is 40.9 percent black, and its police ranks are 16.4 percent black. In suburban Broward County, Sunrise has a black community that accounts for 33.1 percent of the population, which is being served by a police force that is 8.8 percent black, while Lauderhill is 79.3 percent black with a police force whose black street officers make up only 31.2 percent." From the Florida Center for Investigative Reporting.
How a Florida shopping mall ended up in the hands of a Chinese fugitive: "The Fashion Mall hasn't much lived up to its name. Already faltering a decade ago, the South Florida shopping mall has since been hammered by a hurricane, vacated by its tenants and put into bankruptcy, all the time, it turns out, being partially owned by a fugitive from China. Busted plans to redevelop the dilapidated mall have featured in a lawsuit between its Chinese investors. Du Zhenzeng, a steel baron from northern China, sued his naturalized American business partner, Wei Chen, for using their business "as his personal piggy-bank" to fund a flashy lifestyle that includes a Bentley and yacht trips, according to testimony in that lawsuit. In a court hearing in October in Fort Lauderdale, Mr. Du's lawyers said he invested nearly $160 million in the mall development project. Mr. Chen said the funds Mr. Du promised never materialized. Then, last month, new troubles arose. Back in China, Mr. Chen is known as He Yejun, according to court and immigration records, and that name appeared on an Interpol list Released by Chinese investigators of 100 wanted fugitives, mostly officials and executives, who had fled abroad. Mr. He is accused by prosecutors of misappropriating 1 million yuan, then about $120,000, from the brewery that he ran before fleeing to the U.S. in 1999, according to the Interpol notice." From Fox News.
In the midst of a full-throttle campaign against corruption at home, China's government is trying to show transgressors there is no refuge abroad. Some on the wanted list have lived many years overseas, with the U.S. a favored destination, creating new lives and hiding their old ones.

Road and Interstate Construction: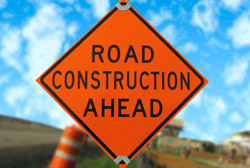 Palm Coast: Palm Coast Parkway between Cypress Point Parkway and Florida Park Drive. IMPACTS: Lane shifts and closures will occur and this may cause traffic congestion on this already busy roadway. Most construction work will occur between 9 p.m. and 7 a.m. though weather and unforeseen issues may adjust the schedules. This project will be complete by December 2015."
Matanzas Parkway Bridge at I-95 Matanazas Parkway at the I-95 bridge will close on June 5 at 7 p.m. for the I-95 interchange project and will remain closed until Aug. 9. Detour will be via Old Kings Road. Details here.
Lane Closures on I-95 at Palm Coast Parkway: Starting on Monday, May 11, and through Friday, May 15, between 9 p.m. and 7 a.m., motorists should expect two lane closures on the northbound and southbound sides of I-95 at Exit 289, Palm Coast Parkway. Only the outside lanes in each direction will remain open. It is part of the Palm Coast Parkway widening project.
Flagler County: County Road 305 is now detour-free. 
Volusia: I-4 Widening from SR 44 to east of I-95, Monday and Friday, 7:00 a.m. – 5:00 p.m., Eastbound/Westbound shoulder closing. Sunday through Thursday, Eastbound and Westbound lane closures as needed from 8 p.m. to 6 a.m. Thursday, 9:00 p.m. – 5:30 a.m. EB road closure between Canal St./SR 44 and I-95 with detour at US 92 exit ramp.Motorists should be aware of traffic shifts near Canal St./SR 44.
Traffic will be detoured at State Road (SR) 44/Canal Street, for reconstruction work May 12-14: The Florida Department of Transportation (FDOT) is providing project support to Florida East Coast Railway (FEC) to replace the current crossing surface. Motorists will encounter detours beginning at 6 a.m. Tuesday, May 12, and ending at 6 a.m. Thursday, May 14. The SR 44/Canal Street detours are: Eastbound SR 44/Canal Street: North on North Myrtle Avenue, East on Washington Street, South on US 1/North Dixie Parkway. Westbound SR 44/Canal Street: North on US 1/North Dixie Parkway, West on Washington Street, South on North Myrtle Avenue, West on SR 44/Canal Street. For the most up-to-date information on road and lane closures, go to www.cflroads.com and click on 'Lane Closures.'
County Road 304 Project Map and Description

Food Truck Tuesdays on Tuesday, May 19: Enjoy gourmet food and family fun – all for a great cause – from 5-8 p.m. at Central Park in Town Center, 975 Central Ave., Palm Coast. This month, the Flagler County Sheriff's Office will provide demonstrations by its K-9 Unit, Command Unit and Mounted Posse. Entertainment will be hosted by Flagler Sheriff's PAL, including a DJ, music, face-painting, and fun games with prizes for kids. The Food Truck event will feature about a dozen food trucks – mobile kitchens, canteens and catering trucks that offer up gourmet foods including appetizers, main dishes, side dishes and desserts. Many menus are kid-friendly. The food trucks signed up for May include:
· Caketeer – gourmet cupcakes
· Kona Dog – Hawaiian Style Hot Dog, pulled pork, fries, coconut shrimp
· Monsta Lobsta – crab rolls, spicy lobster rolls, lobster bisque
· London Fishy & Chippy – corn fritters, fish tacos, butter beer (non-alcoholic)
· It's All Greek to Me – gyros (chicken, pork), Italian sausage
· Flaming Pizza – pizza, calzones, wraps
· Magic4urPlate – salmon, grouper, crab and shaved beef
· El Cubanito Subs – Cuban sandwiches, onion rings, steak sandwiches, pastrami subs, mahi, mohi
· Corl Concessions – cotton candy, snow-cones, hot chocolate, coffee
· Mama's Foods – chicken quesadillas, fried shrimp, chicken tenders
· Chi Phi – chili cheese fries, roast pork sandwiches, hot dogs, salad, cheese curds
· Bruster's Real Ice Cream/Nathan's – ice cream and shaved ice
· Barnwood BBQ – Angus beef brisket, ribs, mac & cheese, pulled pork, fried fruit pies
Proceeds from the May 19 Food Truck Tuesday will go to Flagler Sheriff's PAL. Food Truck Tuesdays is held every other month, on the third Tuesday of the month. Food Truck Tuesdays is presented by the City of Palm Coast Parks & Recreation Department. For more information, call 386-986-2323 or visit www.palmcoastgov.com/foodtruck.
Frieda Zamba Swimming Pool's new look: Makeover Celebration on May 23: The Frieda Zamba Swimming Pool has a new look – and the City of Palm Coast wants to show it off at a fun-filled Makeover Celebration from 1 to 4 p.m. Saturday, May 23. The Makeover Celebration will feature a DJ, fun water activities for all ages, and a dunk tank. Refreshments will be available. Admission to the pool will be half-price – $2 for adults and $1.50 for youth/seniors. Attendees will see the new logo for Frieda Zamba Pool, with a stylized font for "Frieda Zamba" and a wave of different colors of blue. The pool has all new signage and also has been painted a fresh, coastal-inspired light blue and white, with much of the painting being done by volunteers from Palm Coast's Epic Church. The new look was completed during the pool's off-season. Frieda Zamba Pool is named for local surfing legend Frieda Zamba, a four-time world surfing champion from Flagler Beach. The City pool is located at 339 Parkview Drive, adjacent to Belle Terre Park and the Buddy Taylor/Wadsworth School campus. Starting May 23, the pool will be open seven days a week! Hours are: 10:30 a.m.-7:30 p.m. Monday through Friday and noon to 6 p.m. weekends. Daily admission is $4 adults; $3 for seniors and youth; and free for children under 2 (half price after 5:30 p.m.). Season memberships are also available.
Palm Coast's Memorial Day, May 25: On Monday, May 25, the City of Palm Coast will have a public Memorial Day Ceremony to remember the men and women who have died while serving in the U.S. military. The Ceremony will begin at 8 a.m. at Heroes Memorial Park, 2860 Palm Coast Pkwy. NW, Palm Coast (1/2 mile west of the Flagler County Library). The names of two men – U.S. Army Specialist Raheen Tyson Heighter and U.S. Army Sgt. Lukas T. Stanford – have been added to the Fallen Hero Memorial this spring, and the memorial will be unveiled at the ceremony. Their families and friends will be in attendance to participate in the ceremony. Specialist Heighter was a 22-year-old infantryman when he was killed north of Baghdad, Iraq, on July 24, 2003, when his convoy came under fire. He grew up on Long Island and joined the Army in June 2001. He served with the 101st Airborne, Second Battalion, 320th Field Artillery. Following Specialist Heighter's death, his mother Cathy Heighter spearheaded the successful movement to increase death benefits for members of the Armed Forces. She also established the nonprofit organization Remembering Vets. Mrs. Heighter moved to Palm Coast in 2005. Sgt. Lukas died in the line of duty Oct. 4, 2008, in Fort Belvoir, Virginia. He grew up in Connecticut and attended the University of Tampa before he settled in Orlando. He enlisted in the U.S. Army in 2004. In January 2006, his unit deployed to Tal Afar, Iraq, and eight months later moved south to Ramadi until the end of the deployment in February 2007. Upon his return from Iraq, Sgt. Stanford re-enlisted and was serving as a member of 911th Engineering Company (Technical Rescue), formerly the Military District of Washington. He was the only son of U.S Army Veteran Tim Stanford, who moved to Palm Coast in 2010. Guest speakers at the ceremony will be Commandant Jack Marshall of Marine Corps League Detachment 876, Commander Ronald Stark of Palm Coast Veterans of Foreign Wars Post 8696, and Palm Coast Mayor Jon Netts. The presentation of colors will be done by Ancient City Pipes & Drums and the Palm Coast Fire Department Honor Guard, and Ancient City Pipes & Drums will perform Amazing Grace. Palm Coast resident Mary Giraulo will sing The Star-Spangled Banner. A Memorial Wreath presentation will be done by local veterans organizations. Marine Corps League Detachment 876 will conduct a three-volley salute, and Taps will be played by VFW Post 8696. The Community Chorus of Palm Coast will offer a musical tribute. In addition to the mayor, who will emcee the Ceremony, members of the City Council will attend the ceremony. Everyone in the community is encouraged to honor our armed forces by coming out for the Memorial Day Ceremony. In case of rain, the program will be moved to Palm Coast Fire Station 21, 9 Corporate Drive. For more information, contact Communications & Marketing Manager Cindi Lane at 386-986-3708.
Flagler County's Memorial Day, May 25: Flagler County's Memorial Day Ceremony at 10 a.m. Monday, May 25 will feature Col. Jack Howell, USMC retired, as the guest speaker. Howell is an aviator who graduated from the Top Gun school, the Naval War College and the Marine Corps Command and Staff College. He taught Marine Corps Junior ROTC programs in New York, New Jersey, Connecticut and Florida. He teaches both graduate and undergraduate courses in criminal justice with a specialty of terrorism. Additionally, he is the president and CEO of Teens-in-Flight, which provides flight training and aviation maintenance scholarships to those teens who have lost a parent or sibling in the Global War on Terrorism, or is the teen or sibling of a parent who is disabled after being wounded in action. The ceremony will be at 10 a.m. in front of the Government Services Building at 1769 East Moody Blvd., Bunnell. Besides placing a wreath at the Veterans Monument in front of the Government Services Building, Golden Sands, the local chapter of the Girl Scouts of America, will place a Daisy Wreath at the monument. A Flagler Palm Coast High School student will sing the national anthem and Circuit Court Judge Raul Zambrano will play taps. The Memorial Day event is sponsored by the Flagler County Commission and the Flagler County Veterans Advisory Council. Veterans groups to participate include: American Legion Post 115, Amvets Post 113, DAV Chapter 86, Italian American War Veterans Post 7, Jewish War Veterans Post 300, Marine Corps League 876, Military Officers Association of America, Military Order of the Purple Heart, Flagler County Veterans Service Office, VFW Post 8696, and the Knights of Columbus 2264 Color Corps.


Blood donations are urgently needed. Patients in our local hospitals are in need of blood transfusions, and the need for blood does not take a holiday. That's why OneBlood is asking people to donate immediately.
Big Red Bus schedule in Flagler-Palm Coast:
Monday May 18th 11:00AM – 4:00PM City of Palm Coast, 160 Cypress Point Parkway, Palm Coast
Wednesday May 20th 12:00PM – 5:00PM US Post Office, 2 Pine Cone Drive, Palm Coast
Friday May 22nd 1:00PM – 6:00PM Epic Theatre, 1185 Central Ave, Palm Coast
Sunday May 24th McDonalds Restaurant, 5190 East Highway 100, Palm Coast
Monday May 25th Bealls Outlet, 9 Old Kings road, Palm Coast
Friday May 29th Zaxby's, 180 Cypress Edge Drive, Palm Coast
Saturday May 30th Walmart Supercenter, 174 Cypress Point Parkway, Palm Coast
Sunday May 31st Lowe's, 315 Cypress Edge Drive, Palm Coast

Cultural Coda:
Vladimir Horowitz, at Carnegie Hall, Plays Schumann's Arabeske, Op. 18: