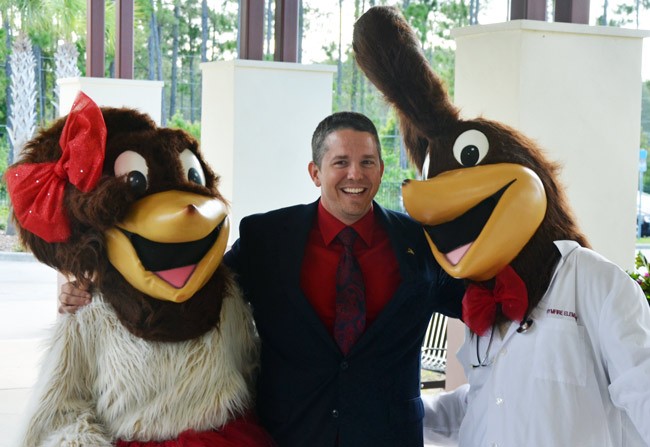 Today's weather:sunny, high of 86, low of 70. Details here.
Today's fire danger is Low. Flagler County's Drought Index is at 395
The weather in Sodankylä, Finland: high of 51. Details.
The OED's Word of the Day: unobtainium, n..
The Live Community Calendar
Today's jail bookings.
Today's Briefing: Quick Links

Note: all government meetings noticed below are free and open to the public unless otherwise indicated.
Flagler County Public Safety Coordinating Council meets at 8:45 a.m. at the Emergency Operations Center in Bunnell.
Palm Coast's Leisure Services Advisory Committee meets at 5:30 p.m. at the Palm Coast Community Center.
Matanzas High School's Senior Awards ceremony 6:30 p.m. at the Pirate Theatre at MHS.
Berlioz's Benvenuto Cellini, Opera, is presented at Epic Theater in Palm Coast at 6 p.m. Tickets are $18. (1185 Central Ave.)
Closure Note: The City of Palm Coast's Belle Terre Tennis Courts will be closed beginning Tuesday, May 12, for resurfacing. The project is expected to take two to three weeks to complete. See more details in the Coming Days section below.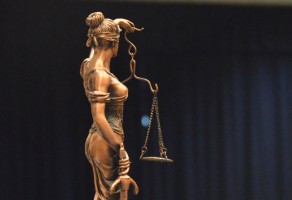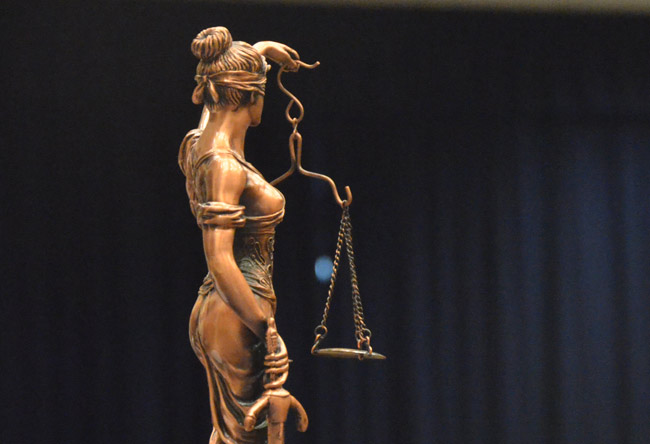 Circuit Judge J. David Walsh is in treatment and assessment hearings this morning, and holds a sentencing hearing at 1:30 p.m. for Holly Norris, guilty of grand theft and felony retail theft (1:30 p.m. Courtroom 401.) Judge Michael Orfinger hears domestic relations motions (Courtroom 301.) County Judge Melissa Moore-Stens is in show-cause hearings starting at 1:30 p.m. (Courtroom 404).
The 11th U.S. Circuit Court of Appeals will hear arguments in a dispute about utility and rental taxes on Seminole Tribe of Florida property. A U.S. district judge last year ruled that federal law prevents the state from collecting a utility tax on electricity that helps power tribal reservations. Also, the judge found that a state rental tax could not be imposed on food-court operations at the Seminole Hard Rock casinos in Hollywood and Tampa. (9 a.m., United States Courthouse, 300 North Hogan St., Jacksonville.)

Note: Most proceedings below can be followed live on the Florida Channel.

The Florida Children and Youth Cabinet will meets at 9 a.m. at the Indian River State College, Pruitt Campus, STEM Building, 500 N.W. California Blvd., Port St. Lucie.
The Florida Commission on Human Relations will host a ceremony to honor three new members of the Florida Civil Rights Hall of Fame. The inductees are the late Gov. Reubin Askew and civil-rights leaders Sallye Brooks Mathis and Edward Daniel Davis. (11 a.m., Cabinet meeting room, the Capitol.)
Former Texas Gov. Rick Perry, a potential Republican presidential candidate, is expected to attend a GOP event in Collier County. (4:30 p.m., Clive Daniel Home, 2777 Tamiami Trail North, Naples.)
–Compiled by the News Service of Florida

Jurors hear final arguments before deliberating over the case of Boston Marathon accused bomber Dzhokhar Tsarnaev . A unanimous verdict would lead to a death sentence. A non-unanimous verdict would lead to life in prison.

Questioned on Iraq War, Bush misfires: "Jeb Bush has repeatedly stumbled over questions about the Iraq War in the past 48 hours, first saying he would have made the same decision as his brother and invaded the country, and later saying he wasn't sure what the right decision would have been. Republicans have long feared that the former Florida governor could have a problem with the shadows thrown from George W. Bush's presidency, and his missteps did nothing to ease those worries. […] Asked by host Megyn Kelly whether he would have supported the invasion of Iraq, "knowing what we know now," Bush replied that he would have done so, sparking a storm of criticism, including from conservative commentators. By Tuesday morning, Ana Navarro, a Republican strategist and Bush ally, was saying on CNN's "New Day" that Bush had told her he had misheard the question. When Hannity asked him if he would make a different decision now, Bush replied, "Yeah. I don't know what that decision would have been. That's a hypothetical. Iraq is an especially tricky issue for Bush: Criticizing the invasion would force him to repudiate one of the biggest decisions his brother made during his presidency." From The Hill.
From the Economist:
Florida Man Punches Shark That Bit Him, Like A True American: "Josh Green, a student at the University of Central Florida, was swimming in the ocean last Thursday when he felt something latch on to his leg. Our hero then did what any God-fearing American would: He gave that shark a good ol' freedom punch. […] Green had to get 18 stitches in his foot, ankle and calf, according to the publication. A lifeguard told the student that the shark was most likely a black tip shark. "When I hit it, my foot was sort of released and I just swam to shore as fast as possible," he said. "I limped out over to my friends and they brought me up to the lifeguard." Green posted photos of his watery war wounds, which probably caused everyone to swoon over his bravery. He captioned the photos "sharkbait hoo haha." From Huffington.

Road and Interstate Construction: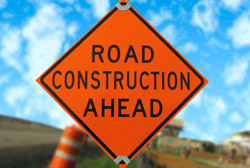 Palm Coast: Palm Coast Parkway between Cypress Point Parkway and Florida Park Drive. IMPACTS: Lane shifts and closures will occur and this may cause traffic congestion on this already busy roadway. Most construction work will occur between 9 p.m. and 7 a.m. though weather and unforeseen issues may adjust the schedules. This project will be complete by December 2015."
Matanzas Parkway Bridge at I-95 Matanazas Parkway at the I-95 bridge will close on June 5 at 7 p.m. for the I-95 interchange project and will remain closed until Aug. 9. Detour will be via Old Kings Road. Details here.
Lane Closures on I-95 at Palm Coast Parkway: Starting on Monday, May 11, and through Friday, May 15, between 9 p.m. and 7 a.m., motorists should expect two lane closures on the northbound and southbound sides of I-95 at Exit 289, Palm Coast Parkway. Only the outside lanes in each direction will remain open. It is part of the Palm Coast Parkway widening project.
Flagler County: County Road 305 is now detour-free. 
Volusia: I-4 Widening from SR 44 to east of I-95, Monday and Friday, 7:00 a.m. – 5:00 p.m., Eastbound/Westbound shoulder closing. Sunday through Thursday, Eastbound and Westbound lane closures as needed from 8 p.m. to 6 a.m. Thursday, 9:00 p.m. – 5:30 a.m. EB road closure between Canal St./SR 44 and I-95 with detour at US 92 exit ramp.Motorists should be aware of traffic shifts near Canal St./SR 44.
Traffic will be detoured at State Road (SR) 44/Canal Street, for reconstruction work May 12-14: The Florida Department of Transportation (FDOT) is providing project support to Florida East Coast Railway (FEC) to replace the current crossing surface. Motorists will encounter detours beginning at 6 a.m. Tuesday, May 12, and ending at 6 a.m. Thursday, May 14. The SR 44/Canal Street detours are: Eastbound SR 44/Canal Street: North on North Myrtle Avenue, East on Washington Street, South on US 1/North Dixie Parkway. Westbound SR 44/Canal Street: North on US 1/North Dixie Parkway, West on Washington Street, South on North Myrtle Avenue, West on SR 44/Canal Street. For the most up-to-date information on road and lane closures, go to www.cflroads.com and click on 'Lane Closures.'
County Road 304 Project Map and Description

First Amendment Foundation adds another tool to increase open government in Florida: The First Amendment Foundation has added another service to advance open government in the state of Florida. We have a new online Open Government Training program. The course provides an overview of Florida's public meetings and public records requirements and is helpful for anyone who uses public records, as well as for those required to stay current on the law. Additionally, the program also meets Section 112.3142 of the Florida Statutes open government annual training requirement of all constitutional officers and elected municipal officers. The term "constitutional officers" includes the Governor, the Lieutenant Governor, the Attorney General, the Chief Financial Officer, the Commissioner of Agriculture, state attorneys, public defenders, sheriffs, tax collectors, property appraisers, supervisors of elections, clerks of the circuit court, county commissioners, district school board members, and superintendents of schools. You have three options: you can take the entire course that covers public records and the sunshine law for $60 or the individual sections of the public records or sunshine law for $35 per section. Members pay just $50 for the entire program or $30 for each section. To register, go to Online Training Registration and select which course you'd like to take. Continuing education credits for IIMC, FACC, and FBCI are available for this training for an additional fee. CLE credits from the Florida Bar are pending, and once approved, will be available for an additional fee. The training program was developed in cooperation with the National Freedom of Information's (NFOIC) education and training prototype project created through a grant from the John S. and James L. Knight Foundation. FAF's president, Barbara Petersen, is also member of NFOIC board of directors. FAF will continue to offer its annual Sunshine Seminars in the fall. The 2015 schedule will be available soon, so check our website, floridafaf.org.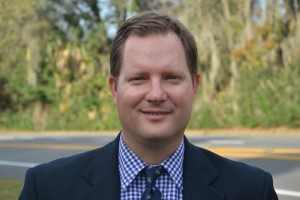 Palm Coast and the Flagler Beaches Director Matt Dunn Appointed to National Association of Sports Commissions Board of Directors: Dunn has been a member of the NASC for more than 18 years. "Over the past two decades, Matt has truly become a leading industry professional to the sports tourism space, and this appointment by the NASC membership is a stamp of approval that confirms his position within our industry," said Kevin Smith, CSEE, NASC past chair and director of the St. Petersburg/Clearwater Sports Commission. "Matt has the industry knowledge to contribute to the NASC board of directors' dialogue immediately as his advice has been extremely sought after for years. He understands the NASC's mission and will help craft its strategic plan for the next five years." Dunn has led the tourism effort at Palm Coast and the Flagler Beaches since January of 2014 and is a certified sports event executive (CSEE), which is part of the continuing education effort through the NASC. "We are very proud of Matt being selected for the NASC board of directors. This type of recognition certainly acknowledges Matt for his industry expertise, years of experience and passion to the industry and we are pleased that he will represent our destination at the next level," said Rebecca DeLorenzo, Flagler County Chamber of Commerce president. The NASC is the only trade organization for the sports tourism industry and serves as a resource for sports commissions, convention and visitors bureaus and sports event owners. There are nearly 700 member organizations and 1,800 sports event professionals who gain education, networking opportunities and industry knowledge from the NASC.
Flagler Beach Police Offers Safe Place to Close Your Online Transactions in Person: Are you looking for a safer way to close your on-line (Craig's List, "Facebook's SwipSwap", etc.) transactions? If the answer to that questions is yes, we've got a brand new program especially for you. The dangers of meeting strangers at a remote location to trade items has ended too many times in senseless violence and this trend continues to occur across the nation. This program is specifically designed to provide a safe place to trade, which in turn will protect all parties involved. In a proactive effort to protect our citizens, the Flagler Beach Police Department is welcoming the public to utilize our Department's lobby and parking lot to close their online transactions in a safer manner for all involved parties. The Flagler Beach Police Department is centrally located at 204 South Flagler Avenue. In addition to utilizing the Police Department as an "On-Line Transaction Safe Place", our Police Officers will be available to stand by in order to increase both the buyer's and seller's sense of security. Along with our commitment to the safety of all parties involved, the Flagler Beach Police Department is committed to ensuring that on-line transactions conducted in our City are being done so with merchandise that hasn't been reported as stolen. Police Officers will be available to check any item's serial number against the State of Florida and National databases (to include NCIC and Leads On-Line) to ensure that transactions don't include items that have been reported and/or entered into databases as stolen. To schedule an appointment, please contact our Staff at the Police Department between the hours of 8:00 a.m. and 5:00 p.m., Monday through Friday. Feel free to stop by to make your appointment or call us at 386-517-2020. If you have any questions about the aforementioned information, please contact Captain Doughney or any member of the Flagler Beach Police Department.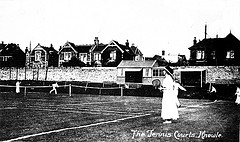 Palm Coast's Belle Terre Tennis Courts to close for 2-3 weeks for resurfacing: The City of Palm Coast's Belle Terre Tennis Courts will be closed beginning Tuesday, May 12, for resurfacing. The project is expected to take two to three weeks to complete. The court surface will be repaired, repainted and restriped. The restriping will include dual lines, meaning that the courts will have the regular tennis lines and then "shadow" lines for pickleball (on the outer courts) and U10 tennis (on the center court.) During this closure and through November 2015, the Palm Coast Tennis Center, 1290 Belle Terre Pkwy., will offer reduced rates for players. Prices shown are per person:
· Monday – $5 from 8 a.m.-8 p.m.
· Tuesday – 2 for Tuesday $2 from 4-8 p.m.
· Wednesday – $4 from 4-6 p.m. and $2.50 from 6-8 p.m.
· Thursday – $4 from 4-8 p.m.
· Friday, Saturday and Sunday – $5 from 8-11 a.m. and $2.50 from 11 a.m.-2 p.m.
Additionally, other public hard-surface courts are available at:
· Seminole Woods Neighborhood Park (1 court – lighted), 350 Sesame Blvd., Palm Coast
· Old Dixie Park (1 court), 1250 S. Dixie Hwy., Bunnell
· Wadsworth Park (3 courts), 2200 Moody Blvd., Flagler Beach
The City's pickleball program is suspended at this time and will resume at Belle Terre Park once the resurfacing project is completed. Once pickleball resumes, it will be held on Wednesdays from 6-8 p.m. and on Fridays from 11 a.m.-1 p.m. For additional questions, please call Palm Coast Parks & Recreation at 386-986-2323.
Stewart-Marchman-Act Behavioral Healthcare will run a free Mental Health First Aid (MHFA) certification course for Flagler County residents on Friday, May 15, from 8 a.m. to 5:30 p.m. at the Flagler County Government Services Building. The course will be instructed by Sini Summerlin, MHFA instructor, who will teach a five-step action plan to offer initial help to people with signs and symptoms of a mental illness, or who are in crisis, and learn to connect them with the appropriate professional, peer, social or self help care. "You are more likely to come in contact with a person who is experiencing a mental illness than a person suffering from a heart attack," stated Summerlin. "This is an essential course to take for anyone that works with young adults," added Summerlin. Anyone that resides or works in Flagler County can take the 8-hour Youth Mental Health First Aid course, but it is ideally designed for adults who work with young people, ages 12-18 — teachers, coaches, leaders of faith communities, social workers, and other caring citizens Seating is limited and registration is required. The Flagler County Government Services Building is located at 1769 E. Moody Blvd. in Bunnell and the class will be held in Building 2, 3rd Floor, Room 3. To register, follow this link.
For more information or to participate in a Mental Health First Aid training in Flagler County, visit www.mentalhealthfirstaid-florida.com or email Sini Summerlin, MHFA contact at [email protected].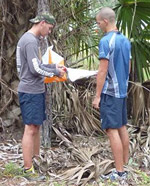 The Florida Agricultural Museum will be co-hosting an orienteering event on Saturday, May 16, from 9 a.m. to 3 p.m. at the museum facility, 7900 Old Kings Road North in Palm Coast. The event is being produced by the Florida Orienteering Club. There is a $2 per person registration fee. In addition there is a map fee of $4 for club members and $6 for non-members. Orienteering is the sport of navigating a series of designated locations on an outdoor course with a map and compass. The event is suitable for all ages. No experience is necessary and instructors will be on site for assistance. Closed toe shoes, sunscreen, insect repellent and water are recommended for all participants. The museum recently opened a permanent orienteering course at its facility. It is available when the museum is open to the public. There is $5 charge per user. The event will take place rain or shine. For more information, please visit floridaagmuseum.org or floridaorienteering.org or by contacting (386) 446-7630 or [email protected].
Food Truck Tuesdays on Tuesday, May 19: Enjoy gourmet food and family fun – all for a great cause – from 5-8 p.m. at Central Park in Town Center, 975 Central Ave., Palm Coast. This month, the Flagler County Sheriff's Office will provide demonstrations by its K-9 Unit, Command Unit and Mounted Posse. Entertainment will be hosted by Flagler Sheriff's PAL, including a DJ, music, face-painting, and fun games with prizes for kids. The Food Truck event will feature about a dozen food trucks – mobile kitchens, canteens and catering trucks that offer up gourmet foods including appetizers, main dishes, side dishes and desserts. Many menus are kid-friendly. The food trucks signed up for May include:
· Caketeer – gourmet cupcakes
· Kona Dog – Hawaiian Style Hot Dog, pulled pork, fries, coconut shrimp
· Monsta Lobsta – crab rolls, spicy lobster rolls, lobster bisque
· London Fishy & Chippy – corn fritters, fish tacos, butter beer (non-alcoholic)
· It's All Greek to Me – gyros (chicken, pork), Italian sausage
· Flaming Pizza – pizza, calzones, wraps
· Magic4urPlate – salmon, grouper, crab and shaved beef
· El Cubanito Subs – Cuban sandwiches, onion rings, steak sandwiches, pastrami subs, mahi, mohi
· Corl Concessions – cotton candy, snow-cones, hot chocolate, coffee
· Mama's Foods – chicken quesadillas, fried shrimp, chicken tenders
· Chi Phi – chili cheese fries, roast pork sandwiches, hot dogs, salad, cheese curds
· Bruster's Real Ice Cream/Nathan's – ice cream and shaved ice
· Barnwood BBQ – Angus beef brisket, ribs, mac & cheese, pulled pork, fried fruit pies
Proceeds from the May 19 Food Truck Tuesday will go to Flagler Sheriff's PAL. Food Truck Tuesdays is held every other month, on the third Tuesday of the month. Food Truck Tuesdays is presented by the City of Palm Coast Parks & Recreation Department. For more information, call 386-986-2323 or visit www.palmcoastgov.com/foodtruck.


Blood donations are urgently needed. Patients in our local hospitals are in need of blood transfusions, and the need for blood does not take a holiday. That's why OneBlood is asking people to donate immediately.
Big Red Bus schedule in Flagler-Palm Coast:
Wednesday May 13th 11:30AM -4:30PM Department of Health Flagler, 301 Dr. Carter BLvd, Bunnell
Thursday May 14th 9:00AM – 2:00PM Florida Hospital Flagler, 60 Memorial Med Parkway, Palm Coast
Friday May 15th 1:00PM – 6:00PM Epic Theatre, 1185 Central Ave, Palm Coast
Saturday May 16th 9:00AM – 2:00PM Bunnell Festival, 200 East Moody Blvd, Bunnell
Monday May 18th 11:00AM – 4:00PM City of Palm Coast, 160 Cypress Point Parkway, Palm Coast
Wednesday May 20th 12:00PM – 5:00PM US Post Office, 2 Pine Cone Drive, Palm Coast
Friday May 22nd 1:00PM – 6:00PM Epic Theatre, 1185 Central Ave, Palm Coast
Sunday May 24th McDonalds Restaurant, 5190 East Highway 100, Palm Coast
Monday May 25th Bealls Outlet, 9 Old Kings road, Palm Coast
Friday May 29th Zaxby's, 180 Cypress Edge Drive, Palm Coast
Saturday May 30th Walmart Supercenter, 174 Cypress Point Parkway, Palm Coast
Sunday May 31st Lowe's, 315 Cypress Edge Drive, Palm Coast

Cultural Coda:
Twin Beaks, Sesame Street's Parody of David Lynch's 1990 Show: