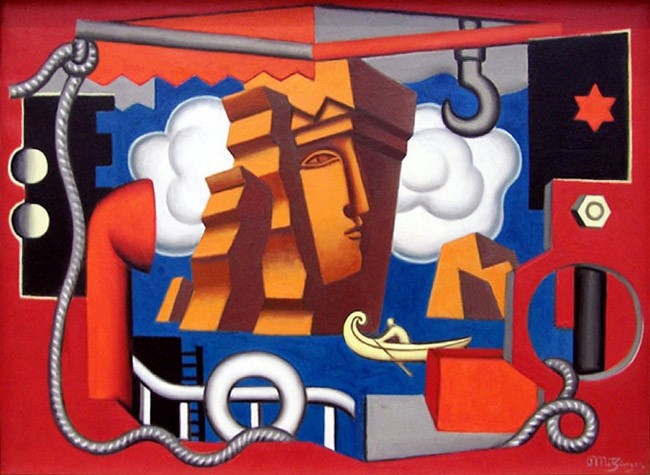 Today's weather: cloudy, high of 76, low of 63, high humidity. Details here.
Today's fire danger is Low. Flagler County's Drought Index is at 299
The weather in Durazno, Uruguay: Mostly cloudy, high of 62, low of 38. Details.
The OED's Word of the Day: pulicose, adj..
The Live Community Calendar
Today's jail bookings.
Today's Briefing: Quick Links
Note: all government meetings noticed below are free and open to the public unless otherwise indicated.
This is Teacher and Staff Appreciation Week in Flagler County schools.
The Flagler County Commission holds the first of its several budget workshops of the season, focusing today on a budget overview for the coming year. Emergency Operations Center, 1 p.m.
The Palm Coast Code Enforcement Board meets at 9 a.m. at the Palm Coast Community Center.
Old Kings Elementary School PTO Dinner and Meeting at the school's library tonight starting at 5:45 p.m.
Rymfire Elementary PTO holds its meeting at the Rymfire library at 6:30 p.m.
Matanzas High School ROTC Awards Ceremony at the school's Pirate Theatre, starting at 6 p.m.
The Flagler County Chamber of Commerce holds a ribbon-cutting at 4 p.m. at the Legacy Academy, 515 Palm Coast Pkwy SW Ste 27 in Palm Coast. The chamber's Young Professional Group holds its monthly social at Houligan's in Palm Coast starting at 6 p.m. Admission is free for YPG Members and all guests under 40. Over 40 guests are welcome with a $20 admission fee. YPG members receive two free drink tickets.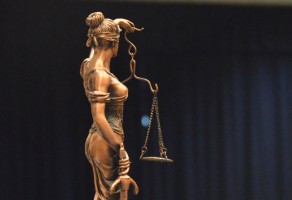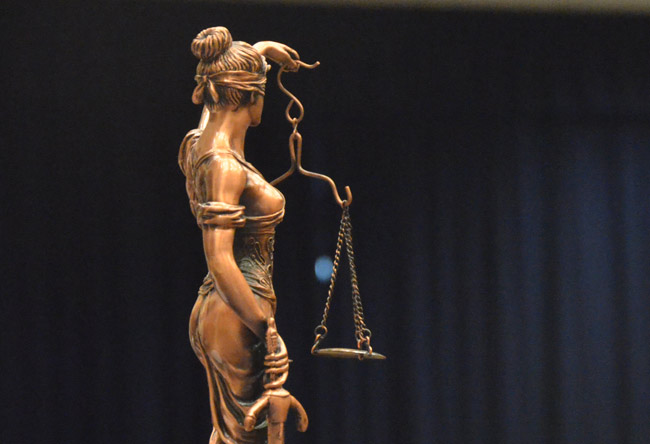 Judge J. David Walsh is in court in Daytona Beach today. Judge Richard Orfinger is sitting in for him through pre-trial and probation violation hearings, and two sentencings at 1:30 p.m., of men guilty of drug crimes (Courtroom 401). Judge Melissa Moore-Stens is in court most of the day with arraignments, pre-trials and an infraction trail (Courtroom 403).
The Florida Supreme Court hears arguments in four cases, including death-penalty appeals from Okeechobee and Palm Beach counties. The Okeechobee County case involves Neil Salazar, who was convicted in a 2000 murder, while the Palm Beach County case involves Ronald Knight, who was convicted in a 1993 murder. (9 a.m.)

Note: Most proceedings below can be followed live on the Florida Channel.

Gov. Rick Scott in Washington: Scott is expected to meet today with Sylvia Burwell, secretary of the U.S. Department of Health and Human Services, about the $2.2 billion Low Income Pool, or LIP, program, which is scheduled to expire June 30. The program sends money to hospitals and other health providers that care for large numbers of low-income residents, and uncertainty about its future has played a major role in a budget impasse between the Senate and House.
The Florida Transportation Commission takes up several issues, including a review of legislative issues. (9 a.m.)
–Compiled by the News Service of Florida

Israeli Prime Minister Benjamin Netanyahu puts together a new governing coalition today.
French authorities release a preliminary report on the March 25 crash in the Alps of the Germanwings Airbus that killed 150 people. See the report here.

Treadmill May Be Riskiest Machine, but Injuries From It Still Rare: " The death of David Goldberg on a treadmill at a resort in Mexico was tragic, untimely and a shock to those who knew him. It was also very rare. There were just 30 reported deaths related to use of treadmills from 2003 to 2012, according to the United States Consumer Product Safety Commission, an average of about three a year, far fewer than the number of people who were struck by lightning and died. […] Injuries, however, are far more common. In 2014, there were 24,400 injuries associated with treadmills in emergency departments across the country, said the commission, a federal agency based in Bethesda, Md. In all, 62,700 injuries were reported for all exercise equipment — a category that includes swimming pools, weights, golf clubs, and trampolines. Treadmills caused the single largest number of injuries. […] Of all the workout machines, the treadmill is the riskiest, he said, because it has a motor that propels it, unlike an elliptical machine or stationary bicycle. Some strategies to avoid injury include learning about the equipment first, and getting a checkup before starting to use it as sudden exercise by a person in poor condition can trigger other health problems. Exercise can cause heart problems to surface, for example, and it is possible that something like that caused Mr. Goldberg to fall. […] Heart problems are responsible for about 80 percent of sudden deaths – people who collapse and cannot be resuscitated, Dr. Shesser said. An autopsy would probably be able to pinpoint the cause of death to determine whether some medical event caused the fall, such as a heart attack or a blood clot in the brain or lungs." From The Times.
Surveillance planes secretly spotted in the sky for days after West Baltimore rioting: Discovery of the flights — which involved at least two airplanes and the assistance of the FBI — has prompted the American Civil Liberties Union to demand answers about the legal authority for the operations and the reach of the technology used. Planes armed with the latest surveillance systems can monitor larger areas than police helicopters and stay overhead longer, raising novel civil liberties issues that have so far gotten little scrutiny from courts. Civil libertarians have particular concern about surveillance technology that can quietly gather images across dozens of city blocks — in some cases even square miles at a time — inevitably capturing the movements of people under no suspicion of criminal activity into a government dragnet. The ACLU plans to file information requests with federal agencies on Wednesday, officials said.The FBI declined to comment on the flights. Capt. Eric Kowalczyk, a Baltimore Police Department spokesman, referred questions about the flights to the FBI. A government official familiar with the operations, speaking on the condition of anonymity to discuss matters not approved for public release, said the flights were aerial support that Baltimore police officials requested from the FBI. Flight records maintained by the Web site Flightradar24 show two Cessnas — one a propeller plane, the other a small jet — flying precise formations over the part of West Baltimore where the rioting had occurred. The smaller Cessna conducted flights in the area on Thursday, Friday and Saturday, always after dark. The planes used infrared technology to monitor movements of people in the vicinity, the official said.

Road and Interstate Construction: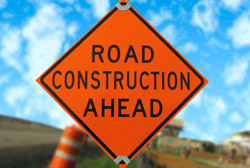 Palm Coast: Palm Coast Parkway between Cypress Point Parkway and Florida Park Drive. IMPACTS: Lane shifts and closures will occur and this may cause traffic congestion on this already busy roadway. Most construction work will occur between 9 p.m. and 7 a.m. though weather and unforeseen issues may adjust the schedules. This project will be complete by December 2015."
Matanzas Parkway Bridge at I-95 Matanazas Parkway at the I-95 bridge will close on June 5 at 7 p.m. for the I-95 interchange project and will remain closed until Aug. 9. Detour will be via Old Kings Road. Details here.
Flagler County: County Road 305 is now detour-free. 
Volusia: I-4 Widening from SR 44 to east of I-95, Monday and Friday, 7:00 a.m. – 5:00 p.m., Eastbound/Westbound shoulder closing. Sunday through Thursday, Eastbound and Westbound lane closures as needed from 8 p.m. to 6 a.m. Motorists should be aware of traffic shifts near Canal St./SR 44.
County Road 304 Project Map and Description

Flagler County hosts 'boot camp' for homebuilders: Four dozen inspectors and homebuilders gathered at the Flagler County Emergency Operations Center to learn about the changes coming July 1 to Florida's building codes. "Our annual training course is always well attended," said Jason DeLorenzo, government affairs director for the Flagler Home Builders Association. The course is conducted by the Building Officials of Florida and the Florida Home Builders Association through the sponsorship of the Florida Department of Business and Professional Regulation. It has been held at the Emergency Operations Center for the past several years. "There are some places that have to cancel the training because they don't get the interest," DeLorenzo said. "We don't have that problem here. This is a nice place to have the training. Flagler County is always very easy to work with." Flagler County's chief building official, Mark Boice, manned the office so the other county inspectors could attend the daylong training on April 24 "I want to ensure that as many of our people as possible were able to get this training," Boice said. "Being in the training with our homebuilders puts us all on the same page."
Public invited to enjoy Lake Apopka Wildlife Drive: Bird lovers and other nature enthusiasts have a new way to enjoy the wildlife of the Lake Apopka North Shore with the opening of the Lake Apopka Wildlife Drive by the St. Johns River Water Management District. Spanning 11 miles, the drive begins at Lust Road and ends on Jones Road in Orange County. A portion of the drive intersects with the Lake Apopka Loop Trail where hikers, bikers and other users will share the road. The drive is open during daylight hours on Fridays, Saturdays, Sundays and federal holidays, and it will be closed other days due to ongoing restoration work. The gates will be opened approximately one hour prior to sunrise and will be closed an hour before sunset. In the coming months, automatic gates will be installed that follow a similar schedule. "The water management district has made improvements to the existing trails and levee system on our portion of the North Shore property as part of our land management plan," said Steve Miller, Land Management Bureau Chief for the District. "The Wildlife Drive offers people the opportunity to see some of the 362 species of birds that have been identified on the property as well as alligators, bobcats, otters and other wildlife. It's a unique opportunity." To assist users, the District has installed directional signs on the drive and an informational kiosk. The roadway has been hard topped with widened portions available for "pull over" areas. Other improvements at the North Shore made by the District and its partners include: Building of a small foot bridge to connect two sections of levee, capping of the levees with lime rock to add stability, opening of two phases of the Lake Apopka Loop Trail. Vehicles on the Wildlife Drive are limited to 25 feet in length and vehicles pulling trailers are not allowed. A Wildlife Drive map and birding list are available on the District's website.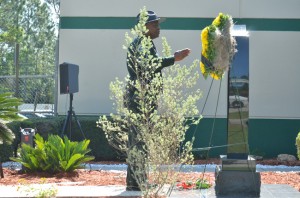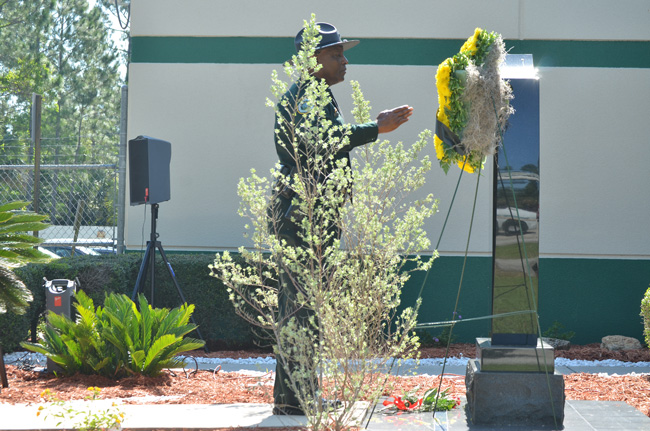 The annual Flagler County Peace Officer's Memorial Ceremony will be held Thursday, May 7 at 11:30 a.m. at the Kim C. Hammond Justice Center located at 1769 East Moody Boulevard, Bunnell. Members of the Sheriff's Office along with representatives of federal, state and local law enforcement and emergency responders as well as local government officials are expected to be in attendance. The ceremony is held one week prior to "National Police Week" events in Washington D.C. to give deputies from the Sheriff's Office the opportunity to attend national ceremonies. Law enforcement officers will gather to remember Flagler County Sheriff Perry Hall who was killed in the line-of-duty on August 21, 1927, Deputy George "Son" Durrance who was killed in the line-of-duty on August 25, 1927, Deputy Charles "Chuck" Sease who was killed in the line-of-duty on July 5, 2003 and Sergeant Francesco "Frankie" Celico who died on September 9, 2011. "Every year we take time to remember and honor the law enforcement officers who have made the ultimate sacrifice. The ceremony is open to the public and I encourage the public to attend," said Sheriff Jim Manfre. For additional information on National Police Week, please visit here. Additional information regarding law enforcement officers that have been killed in the line-of-duty can be found by visiting the Officer Down Memorial page.
Friday, Saturday and Sunday: "Committed," At City Repertory Theatre: Don't miss the Florida debut of "Committed," a musical Featuring 13 original songs penned by Flagler Palm Coast High School graduate Andrew David Sotomayor. Written by Tricia Brouk, "Committed" brings audiences inside the psych ward to find out what happens when life begins to fray at the edges, and how people hold themselves together. "Committed" is a dark and beautiful book musical about eight people working through the pain of their mental illnesses. Pain is pain. We all know it, we all feel it, we all relate to it. Sometimes it's difficult to talk about. "Committed" is a theatrical experience that brings awareness to mental illness and with compassion and humor, try to get past the suffering. The hope is to use art and entertainment to de-stigmatize mental illness and get people talking about it.An unforgettable show that you won't want to miss. Tickets are $25. Call the box office at 386/585-9415 or click here for immediate ticketing. Show times: April 30, May 1, 2, 8, 9 at 7:30 p.m., matinees May 3, 10 at 2 p.m.
Stewart-Marchman-Act Behavioral Healthcare will run a free Mental Health First Aid (MHFA) certification course for Flagler County residents on Friday, May 15, from 8 a.m. to 5:30 p.m. at the Flagler County Government Services Building. The course will be instructed by Sini Summerlin, MHFA instructor, who will teach a five-step action plan to offer initial help to people with signs and symptoms of a mental illness, or who are in crisis, and learn to connect them with the appropriate professional, peer, social or self help care. "You are more likely to come in contact with a person who is experiencing a mental illness than a person suffering from a heart attack," stated Summerlin. "This is an essential course to take for anyone that works with young adults," added Summerlin. Anyone that resides or works in Flagler County can take the 8-hour Youth Mental Health First Aid course, but it is ideally designed for adults who work with young people, ages 12-18 — teachers, coaches, leaders of faith communities, social workers, and other caring citizens Seating is limited and registration is required. The Flagler County Government Services Building is located at 1769 E. Moody Blvd. in Bunnell and the class will be held in Building 2, 3rd Floor, Room 3. To register, follow this link.
For more information or to participate in a Mental Health First Aid training in Flagler County, visit www.mentalhealthfirstaid-florida.com or email Sini Summerlin, MHFA contact at [email protected].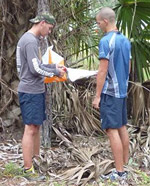 The Florida Agricultural Museum will be co-hosting an orienteering event on Saturday, May 16, from 9 a.m. to 3 p.m. at the museum facility, 7900 Old Kings Road North in Palm Coast. The event is being produced by the Florida Orienteering Club. There is a $2 per person registration fee. In addition there is a map fee of $4 for club members and $6 for non-members. Orienteering is the sport of navigating a series of designated locations on an outdoor course with a map and compass. The event is suitable for all ages. No experience is necessary and instructors will be on site for assistance. Closed toe shoes, sunscreen, insect repellent and water are recommended for all participants. The museum recently opened a permanent orienteering course at its facility. It is available when the museum is open to the public. There is $5 charge per user. The event will take place rain or shine. For more information, please visit floridaagmuseum.org or floridaorienteering.org or by contacting (386) 446-7630 or [email protected].
Food Truck Tuesdays on Tuesday, May 19: Enjoy gourmet food and family fun – all for a great cause – from 5-8 p.m. at Central Park in Town Center, 975 Central Ave., Palm Coast. This month, the Flagler County Sheriff's Office will provide demonstrations by its K-9 Unit, Command Unit and Mounted Posse. Entertainment will be hosted by Flagler Sheriff's PAL, including a DJ, music, face-painting, and fun games with prizes for kids. The Food Truck event will feature about a dozen food trucks – mobile kitchens, canteens and catering trucks that offer up gourmet foods including appetizers, main dishes, side dishes and desserts. Many menus are kid-friendly. The food trucks signed up for May include:
· Caketeer – gourmet cupcakes
· Kona Dog – Hawaiian Style Hot Dog, pulled pork, fries, coconut shrimp
· Monsta Lobsta – crab rolls, spicy lobster rolls, lobster bisque
· London Fishy & Chippy – corn fritters, fish tacos, butter beer (non-alcoholic)
· It's All Greek to Me – gyros (chicken, pork), Italian sausage
· Flaming Pizza – pizza, calzones, wraps
· Magic4urPlate – salmon, grouper, crab and shaved beef
· El Cubanito Subs – Cuban sandwiches, onion rings, steak sandwiches, pastrami subs, mahi, mohi
· Corl Concessions – cotton candy, snow-cones, hot chocolate, coffee
· Mama's Foods – chicken quesadillas, fried shrimp, chicken tenders
· Chi Phi – chili cheese fries, roast pork sandwiches, hot dogs, salad, cheese curds
· Bruster's Real Ice Cream/Nathan's – ice cream and shaved ice
· Barnwood BBQ – Angus beef brisket, ribs, mac & cheese, pulled pork, fried fruit pies
Proceeds from the May 19 Food Truck Tuesday will go to Flagler Sheriff's PAL. Food Truck Tuesdays is held every other month, on the third Tuesday of the month. Food Truck Tuesdays is presented by the City of Palm Coast Parks & Recreation Department. For more information, call 386-986-2323 or visit www.palmcoastgov.com/foodtruck.


Blood donations are urgently needed. Patients in our local hospitals are in need of blood transfusions, and the need for blood does not take a holiday. That's why OneBlood is asking people to donate immediately.
Big Red Bus schedule in Flagler-Palm Coast:
Tuesday May 5th 8:30AM – 1:30PM Atlantic Fitness/Chick fil-A 3 Boulder rock drive, Palm Coast
Friday May 8th 8:00AM – 2:15PM Matanzas High School, 3535 Old Kings Road, Palm Coast
Wednesday May 13th 11:30AM -4:30PM Department of Health Flagler, 301 Dr. Carter BLvd, Bunnell
Thursday May 14th 9:00AM – 2:00PM Florida Hospital Flagler, 60 Memorial Med Parkway, Palm Coast
Friday May 15th 1:00PM – 6:00PM Epic Theatre, 1185 Central Ave, Palm Coast
Saturday May 16th 9:00AM – 2:00PM Bunnell Festival, 200 East Moody Blvd, Bunnell
Monday May 18th 11:00AM – 4:00PM City of Palm Coast, 160 Cypress Point Parkway, Palm Coast
Wednesday May 20th 12:00PM – 5:00PM US Post Office, 2 Pine Cone Drive, Palm Coast
Friday May 22nd 1:00PM – 6:00PM Epic Theatre, 1185 Central Ave, Palm Coast
Sunday May 24th McDonalds Restaurant, 5190 East Highway 100, Palm Coast
Monday May 25th Bealls Outlet, 9 Old Kings road, Palm Coast
Friday May 29th Zaxby's, 180 Cypress Edge Drive, Palm Coast
Saturday May 30th Walmart Supercenter, 174 Cypress Point Parkway, Palm Coast
Sunday May 31st Lowe's, 315 Cypress Edge Drive, Palm Coast

"… and for the vast majority of the men, the Front, with its mechanization, its reduction of the individual to a cog in the machine, its blasted landscape, was not a contrast with the life they'd known at home, in Birmingham or Manchester or Glasgow or the Welsh pit villages, but a nightmarish culmination." Pat Barker, The Eye In the Door (1993).