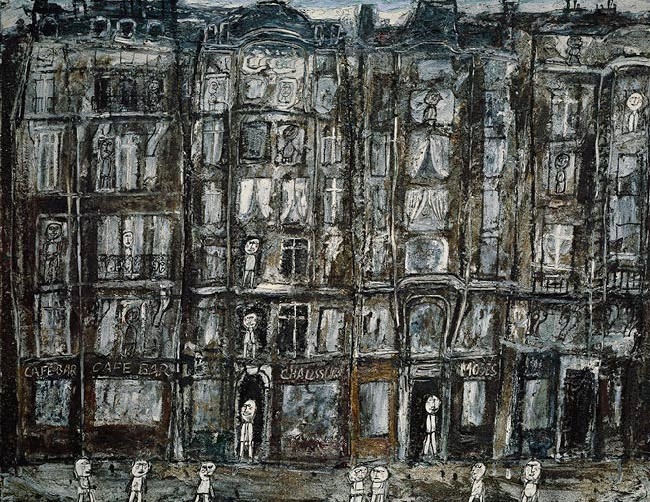 Today's weather: sunny, high of 86, low of 68. Details here.
Today's fire danger is Moderate. Flagler County's Drought Index is at 250
The weather in Gobeyr-e Do, Iran: High of 97, low of 70. Details.
The OED's Word of the Day: adultescent, n..
The Live Community Calendar
Today's jail bookings.
Today's Briefing: Quick Links

Note: all meetings noticed below are free and open to the public unless otherwise indicated.
The Flagler County Tourist Development Council meets at 10 a.m. in the county commission board chambers of the Government Services Building in Bunnell. Bed tax receipts–the 4 percent surtax levied on hotel, motel and other short-term room rentals in the county, which is an indication of tourist activity–again shows a 9 percent increase, year over year, for the month of February, the 10th consecutive monthly increase in bed tax revenue for Flagler. On tap for council approval: a $7,500 grant for the Flagler County Corvette Club, and a $2,500 grant for the Flagler Film Festival, which is preparing for its third edition come January. The full agenda and background material is here. Watch the meeting live here.
The Flagler County Technical Review Committee meets at 9 a.m. in the first floor conference room of the Government Services Building. Only one item is on the agenda, which is available here.
The Palm Coast Planning and Land Development Regulation Board meets at 5:30 p.m. at the Palm Coast Community Center. It will hear proposed changes to the Grand Haven Master Planned Development. The agenda and back-up materials are available here.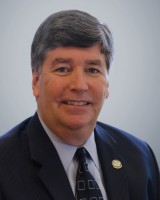 Lunch 'n Lecture With Palm Coast City Manager Jim Landon: Landon will update the public on the new City Hall, Holland Park renovations, road projects, what the City is seeing in private development and more. Landon's talk is titled "Making Our Future Together," and will focus on Palm Coast's future in terms of the economy, growth, projects and progress. The Lunch n' Lecture will be 11 a.m. to 12:30 p.m. at the Palm Coast Community Center, 305 Palm Coast Parkway NE. The Lunch n' Lecture is free, but pre-registration is required by 11 a.m. April 13 (while space is available). Landon has been Palm Coast's City Manager for eight years. In 2013, he received the Florida City/County Management Association's Award for Career Excellence. Sign up online here or call the Community Center at 386-986-2323 for more information on registering. [Update: This event is sold-out.]
Ribbon-Cutting: The Flagler Chamber of Commerce holds a ribbon-cutting at Total Document Solutions at 4 p.m., 1300B US Highway 1 South in Bunnell.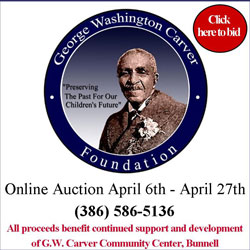 Online Auction for George Washington Carver Foundation: The annual auction, raising money for the Carver Center in Bunnell, is on through April 27. Make your bids here. The auction is the primary fundraising event for the Carver Center. In the past, money raised has been used for big-ticket items like ceiling insulation, furniture for the library, a scoreboard, bleachers, as well as money for scholarships and summer camp. "At this point, we are gearing up to assist the county with an addition to the center," said Flagler County Commissioner Barbara Revels. "Flagler County is applying for a community development block grant to build additional classrooms and meeting space. If that happens, we'd like to be ready to help with what we can to furnish it." Revels is a member of the George Washington Foundation and was part of a team instrumental in bringing the center up to sustainable level, saving the center from an uncertain fate. The Carver Center is a recreational facility that also offers tutoring, after school study, internet access and also serves the community with GED classes, employment counseling and other services.


Edward Schmitz, accused of felony child abuse in 2011, will tender a plea before Judge J. David Walsh at 1:30 p.m. (Courtroom 401). County Judge Melissa Moore-Stens holds arraignments for four probation violators at 1:30 p.m. (Courtroom 404). Judge Michael Orfinger holds a nonjury trial in a domestic relation case at 1:30 p.m. Tomorrow at 1:30 p.m., a docket sounding is scheduled for 1:30 P.M. in the upcoming trial of James McDevitt, the Palm Coast resident accused of raping a woman in Flagler Beach in 2013.

Note: Most proceedings below can be followed live on the Florida Channel.

Needle Exchange Program: The Senate Fiscal Policy Committee will take up numerous bills, including a proposal (SB 1040), filed by Sen. Oscar Braynon, D-Miami Gardens, that would create a pilot needle exchange program in Miami-Dade County. The program would allow drug addicts to exchange used needles and syringes for clean needles and syringes as a way to prevent the spread of diseases. (9 a.m.)
Abortion waiting period: The Senate Judiciary Committee considers a proposal (SB 724), filed by Sen. Anitere Flores, R-Miami, that would require a 24-hour waiting period before women could have abortions. (1:30 p.m.)
Confirmation hearings: The Senate Ethics and Elections Committee will hold a confirmation hearing for Liz Dudek, secretary of the state Agency for Health Care Administration. It also will consider the confirmation of appointees to a number of state boards, including the State Board of Education, the Florida Citrus Commission and the Florida Board of Medicine. (Wednesday, 1:30 p.m., 412 Knott Building, the Capitol.)
The House holds a floor session at 10:30 a.m.
Bear hunting: The Florida Fish and Wildlife Conservation Commission meets to discuss a set of proposed rules that would allow the first black-bear hunting season in two decades. The proposal stems from concerns about dangerous interactions between bears and people in some areas of the state. (8:30 a.m.)
State Board of Education: The board takes up a series of issues, including two charter-school appeals from Palm Beach County and discussion of critical teacher-shortage areas for the upcoming school year. (9 a.m.)
–Compiled by the News Service of Florida

It's tax day: you'd better have your taxes filed or the IRS, and possibly Vladimir Putin, will come after you.
President Obama is in Charlotte to talk about expansion of the family tax credit.
It is also, unfortunately and thanks to Jim Barber, Take a Wild Guess Day.

'Free-range' parents plan to file lawsuit after police pick up children: A D.C-based law firm will file suit and pursue "all legal remedies" to protect the rights of the Maryland parents whose two young children were taken into custody for more than five hours Sunday after someone reported them as they made their way home unsupervised from a Silver Spring park, the firm said Tuesday. Danielle and Alexander Meitiv were "rightfully outraged by the irresponsible actions" of Maryland Child Protective Services and Montgomery County police, said attorney Matthew Dowd, of the firm Wiley Rein, in a written statement. "We must ask ourselves how we reached the point where a parent's biggest fear is that government officials will literally seize our children off the streets as they walk in our neighborhoods," he said." The full story.
Cuba's removal from terror list sparks outcry: "The de-listing, which will take effect in 45 days, paves the way for normal relations with Cuba, which eventually will lead to a burst of trade and travel across the Florida Straits, some analysts say. In the short run, it lends legitimacy to the Castro regime and could ease some financial transactions with the island.[…] Rubio said Cuba's willingness to harbor criminals is one clear sign it still promotes terrorism. […] "Cuba is a state sponsor of terrorism," he said. "They harbor fugitives of American justice . . . And I think it sends a chilling message to our enemies aboard that this White House is no longer serious about calling terrorism by its proper name." […] But many in Congress see Cuba's listing as an outmoded relic of the Cold War, when the Castro regime backed Leftist revolutions in Latin America and Africa. A State Department review over the past four months found little evidence that Cuba continues to foster violence abroad." From the Sun-Sentinel.
Percy Sledge Is Dead at 74: "Percy Sledge, the R&B singer whose soulful ballad of eternal love and rejection, "When a Man Loves a Woman," topped the charts in 1966, died on Tuesday in Baton Rouge, La. He was 74. His death was confirmed by Artists International Management, which represented him. Mr. Sledge had liver cancer, for which he underwent surgery in 2014, Mark Lyman, his agent and manager, said. Mr. Sledge, sometimes called the King of Slow Soul, was a sentimental crooner and one of the South's first soul stars, having risen to fame from jobs picking cotton and working as a hospital orderly while performing at colleges and clubs on the weekends. "I was singing every style of music: the Beatles, Elvis Presley, James Brown, Wilson Pickett, Motown, Sam Cooke, the Platters," Mr. Sledge said. "When a Man Loves a Woman" was his first recording for Atlantic Records, after a patient at the hospital introduced him to the record producer Quin Ivy. It reached No. 1 on the pop charts in 1966 and sold more than a million copies, becoming the label's first gold record. (The Recording Industry Association of America began certifying records as gold in 1958.) Raw and lovelorn, the song was a response to a woman who had left him for another man, Mr. Sledge said. He called its composition a "miracle." From The Times.
Shakespeare's Uncomfortable New Rape Play: "Women disguised as men, brothers in conflict with each other, a nunnery, an arras (to hide behind), shepherds, grumpy fathers who don't understand their children—if that doesn't sound like the raw material for a Shakespeare play, nothing does. Unfortunately, raw material is about all you get in Double Falsehood, the heretofore orphaned play that new research has all but conclusively proven was co-written by Shakespeare with his sometime collaborator John Fletcher. Some of the material is very raw: there's a rape at the beginning of the play, and nearly another one later on. Oh, did I mention that this is a comedy? The critical establishment has been on the fence about the play's authorship for years but lately leaning toward the idea that Shakespeare probably had something to do with it. So, like The Two Noble Kinsmen, another probable, Double Falsehood has lately found its way into more and more complete Shakespeare collections—it's even on the free Shakespeare app on my phone (so sue me, but there's something wonkily cool about walking around with all of Shakespeare in your pocket). If you're curious, you can read the play here. It won't take long, as the play's five acts nearly all have only two or three scenes, and the pace is swift. Things move so fast, in fact, that you suspect after a while that this was never a completely finished play. The dialogue, certainly by Shakespeare's standards, is rarely more than flat and functional and the characters are more types than fully rounded people." Malcolm Jones in the Daily Beast.

Bill McGuire Special: A Look Back at Fischer vs. Spassky, World Championship game 6, 1972:

Road and Interstate Construction: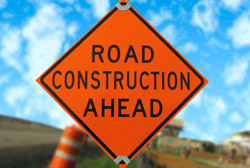 Flagler County: County Road 305 between CR 2006 and Tangerine. IMPACTS: Closure in force 3/17/2015 for the 2nd box culvert replacement. Detours detour via CR 110 to CR 95 to CR 2006. Truck Detour via Bunnell (SR 100 – SR 11)
Palm Coast: Palm Coast Parkway between Cypress Point Parkway and Florida Park Drive. IMPACTS: Lane shifts and closures will occur and this may cause traffic congestion on this already busy roadway. Most construction work will occur between 9 p.m. and 7 a.m. though weather and unforeseen issues may adjust the schedules. This project will be complete by December 2015.
Volusia: I-4 Widening from SR 44 to east of I-95, Monday and Friday, 7:00 a.m. – 5:00 p.m., Eastbound/Westbound shoulder closing. Monday through Friday, Eastbound and Westbound lane closures from 8 p.m. to 6 a.m. Motorists should be aware of traffic shifts near Canal St./SR 44.
County Road 304 Project Map and Description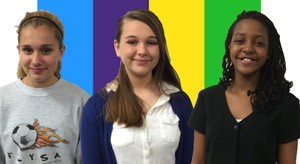 Three Flagler County Middle School Girls Selected to Prestigious STEM Camp: Congratulations to three Flagler County girls selected to attend the American Association of University Women Tech Trek STEM Camp 2015 from June 27th through July 3rd at Eckerd College, St. Petersburg. Only 44 girls statewide were selected, so triple congratulations to Aleah Selman and Madison Mead from Buddy Taylor Middle School, and Brea Dwyer from Indian Trails Middle School. AAUW FL Tech Trek camp is a week-long STEM camp for incoming eighth grade girls. Girls will live on campus in residence halls and attend core classes, hands-on workshops, field trips and a professional women's night. Aside from being in the seventh grade, potential campers are nominated by their teacher, and must complete the application and interview process before the AAUW state committee can makes the selection.
Florida Hospital Flagler's Lauren Dye promoted: Florida Hospital Flagler administration has promoted Lauren Dye to serve as the hospital's marketing director. Dye has been with Florida Hospital for six years, and in her new role, will be responsible for developing and executing marketing strategies related to advertising, community relations, and special events. An Ormond Beach resident, Dye earned a Bachelor of Science in Public Relations from the University of Florida in Gainesville. In addition, she holds a master's degree in communications management. Dye serves on the board of directors for the PACE Center for Girls and is a Leadership Flagler alumni.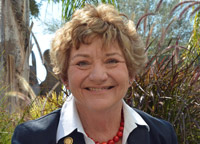 Traffic Ticket Collections Free Amnesty on Friday, April 17: Operation Green Light is a one-day amnesty giving drivers the chance to pay overdue fines, without having to pay the 40 percent collection feel. Hours at the Flagler County Courthouse will be extended for the occasion, stretching between 8 a.m. and 5 p.m. Clerk of Court Gail Wadsworth says her office has tabulated 7,793 cases that have gone to a collection agency. Of those, 4,507 are civil traffic cases. The total amount in collections for Flagler County is—to be precise–$1,872,973.91. Most people with such cases are driving on suspended driver's licenses. You may get your driver's license restored if you pay the overdue fine. (April 17)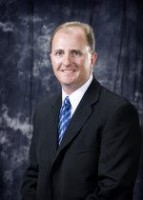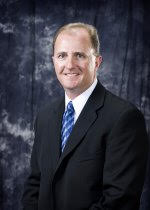 April 19: Appreciation Picnic For Flagler's First Responders. A new collaborative effort with the theme, "Building Bridges, Building Relationships," is bringing together Flagler County public safety personnel from various entities. A first-ever appreciation picnic and barbecue hosted by Flagler County Emergency Services on Sunday, April 19, will include firefighters, police officers, Florida Hospital Flagler and Flagler County Health Department staff members, Flagler County Sheriff Officer employees and other emergency management workers to foster relationships and provide services. It is anticipated that the event will be held annually. "We want all emergency management personnel to think of one another as colleagues," Flagler County Public Safety Emergency Manager Kevin Guthrie said. "Emergency management is the sum of all its parts and no one person can do any one part by themselves; we need all of our stakeholders working together." The picnic, funded by corporate sponsors, will include food and family-friendly activities like corn hole, a Moon Bounce and a magician. The event will take place from 1 to 5 p.m. in Herschel King Park located at 1000 Grady Prather Jr. Cove in Palm Coast. To RSVP please email Suzanne Eubanks at [email protected].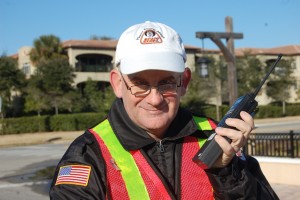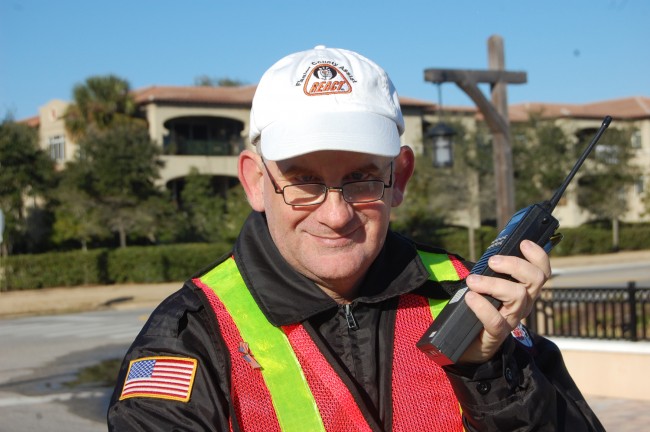 April 22: Skywarn Storm Spotter Program Class: This class is also great for first responders, dispatchers, anyone who works outside, school staff, coaches, etc. Meteorologists aren't the only ones who can recognize potentially disastrous weather. After participating in a free nationally acclaimed weather class hosted by the National Weather Service and Flagler County Emergency Services, anyone can become a trained storm spotter. The Skywarn Storm Spotter Program recruits volunteers to help protect people and property during tornados or severe thunderstorms. There are already over 1,000 storm spotters in Flagler County. "Skywarn is essential to the National Weather Service as weather radars cannot see everything," said Bob Pickering, Flagler County Emergency Management Technician. "Spotters play a key role not only in advanced warnings, but also storm verification." During a class taught by Ben Nelson, a National Weather Service meteorologist in Jacksonville, participants will learn to recognize signs of impending dangerous weather and how to report perilous conditions so warnings can be issued faster. The class will take place on Wednesday, April 22, from 6 to 9 p.m. at the Flagler County Emergency Operations Center, 1769 East Moody Blvd., Bunnell. To sign up for the class, please call Pickering at 386-313-4250 or send an email to: [email protected].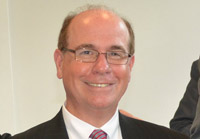 April 23: Sheriff Jim Manfre will be the guest speaker for the Flagler County Chamber upcoming Eggs & Issues breakfast at 8 a.m. at the Grand Haven Golf Club, 500 Riverfront Drive in Palm Coast. The chamber hosts Eggs & Issues breakfasts five times a year to bring local and business-related issues and topics to light. Guest speakers include elected officials, thought leaders and high profile executives/business professionals. Cost to attend is $15 with advance payment for members or $20 at the door. Future members pay $20 with advance reservations or $25 the day of the event. Seating is limited; reservations are requested by Friday, April 17 at 5 PM.
Flagler County Job Fair on April 24: A limited number of spaces are still open for businesses interested in reserving a free booth at the second annual Flagler County Job Fair. The event will take place on Friday, April 24, from 12 p.m. to 6 p.m. at the Palm Coast Campus of Daytona State College, 3000 Palm Coast Pkwy SE, Building 3. Last year nearly 400 jobseekers attended the inaugural fair, which was hosted by the Flagler County Department of Economic Opportunity and CareerSource Flagler Volusia. This year Daytona State College and the Flagler County Chamber of Commerce joined the effort to positively impact Flagler County's economic vitality. Among the businesses that have already registered are CoastalCloud, Edwards Jones Financial Service, Beutlich Pharmaceuticals and Target. A complete list of attending companies is available here. Businesses wishing to secure a place at the fair and job seekers interested in registering for preparation workshops should visit the job fair website. For additional information about the fair, please contact Casey Scott at 386-313-4098 or by email here.
Matanzas Inlet Beach Clean-up: In celebration of Earth Day, Fort Matanzas National Monument is hosting a beach clean-up on Saturday, April 25, from 9am to 12pm. Join us in removing not only man-made trash but invasive plant life. The event will begin with a safety briefing and an introduction to the park at the ocean-side parking lot on the east side of A1A, just north of the Inlet bridge. Trash bags, gloves, and water will be provided. Please bring sunscreen, appropriate beach wear (including a hat), and your own reusable water bottle. If you would like to participate, please call 904-829-6506 ext. 233 or email [email protected] by April 23.
Volunteers needed for invasive plant removal at Betty Steflik Memorial Preserve, April 29: Bring a friend, bring a kid, bring gloves and a water bottle to Betty Steflik Memorial Preserve on April 29 to help rid it of invasive species like the Brazilian pepper trees along the entrance road. The entrance road will be closed from dawn to 1 p.m. as Land Management and Parks and Recreation staff, with the help of volunteers, remove the plants. Normal park access will be available after 1 p.m. "We appreciate the help," said Mike Lagasse, land manager. "Non-native plants are displacing the native plants." Flagler County has a dedicated group of volunteers who have worked at other preserves, like the River to Sea Preserve, protect the native ecosystem. Laura Ostapko is one of those volunteers and a member of "The Pepper Pickers," a group that started at Gamble Rogers and has recently expanded its scope of work. "We have a sign that says, 'Restoring paradise one tree at a time,' because that's what we are doing," Ostapko said. "It's very rewarding when you see what you have done." Betty Steflik Memorial Preserve is situated on 217 acres along the eastern side of the Intracoastal Waterway south of State Road 100. Those interested in volunteering are asked to contact Lagasse at 386-313-4064 or at [email protected].
Arbor Day 5K Root Run/Walk and Free Fun Run May 2 in Palm Coast's Town Center: Register now for the Arbor Day 5K Root Run/Walk, which starts at 8 a.m. May 2, followed by the Free Fun Run at 9 a.m. The run/walks will start and finish on Lake Avenue in Central Park at Town Center, 975 Central Ave. in Palm Coast. Awards will be given out at Central Park Main Stage after the race. This race will close out the 2014-2015 season in the Palm Coast Running Series. Register for the 5K Root Run/Walk at www.palmcoastgov.com/ArborDay. (Pre-registration is not required for the children's Fun Run.) Participants of the 5K Root Run/Walk are guaranteed a race T-shirt and goody bag if they register by April 24. Entry fees and pre-registration deadlines are as follows:
· $25 Online registration closes at 5 p.m. April 30 at www.palmcoastgov.com/ArborDay.
· $25 Mail-in registration closes April 24 (Mail-in registration is available through April 24. Mail registration form available online with check or money order made out to City of Palm Coast to: City of Palm Coast, c/o Arbor Day Race Pre-registration, Attn: Carol Mini, 160 Cypress Point Parkway Suite B106, Palm Coast, FL 32164.)
· $25 In-person registration closes May 1. Register in-person 8 a.m.-5 p.m. weekdays at the Palm Coast Community Center, 305 Palm Coast Parkway, NE. Checks, money orders, cash and credit cards accepted.
· $30 Race day entry fee – cash or checks only – at Central Park (along Lake Avenue).
· Veterans with military ID receive free entry
Packet Pick Up will be held at the Community Center from 8 a.m. to 6 p.m. May 1, or at 7 a.m. on race day at Central Park (on Lake Avenue). Prizes will be awarded to the overall male and female runners, as well as the top three men and women in 15 age groups. The race will be chip-timed. Children participating in the Fun Run will receive a ribbon. A ceremony honoring the overall winners for the Palm Coast Running Series will immediately follow the 5K Root Run awards. After the races, enjoy the free Arbor Day celebration from 9 a.m. to 2 p.m. at Central Park. Bring canned food or pet food items and exchange them for a three-gallon native hardwood tree (while supplies last). Feed a Mouth, Get a Tree, Grow a Community is the theme. The event will also feature a butterfly tent, zoo exhibits, green vendors, a fire prevention activity, entertainment and kite flying/building. The popular Native Butterfly release is set for 11 a.m. Complete details are available here. For more information, contact City of Palm Coast Urban Forester Carol Mini at 386-986-3722.


Blood donations are urgently needed. Patients in our local hospitals are in need of blood transfusions, and the need for blood does not take a holiday. That's why OneBlood is asking people to donate immediately.
Big Red Bus schedule in Flagler-Palm Coast:
Thursday April 16th 10:30AM -2:00PM Kangaroo Express, 890 Palm Coast Parkway SW, Palm Coast
Friday April 17th 1:00PM – 6:00PM Epic Theatre, 1185 Central Ave, Palm Coast
Saturday April 18th 8:00AM – 1:00PM St Elizabeth Ann Seton Catholic Church Heath Fair
Monday April 20th & Tuesday April 21st 9:00AM -2:00PM Daytona State College- Flagler/Palm Coast Campus, 3000 Palm Coast Parkway, Palm Coast
Saturday April 25th 1:00PM – 6:00PM Epic Theatre, 1185 Central Ave, Palm Coast
Monday April 27th 11:30AM – 4:00PM Flagler County Public Library, 2500 Palm Coast Parkway
Tuesday April 28th 11:00AM – 3:00PM Knights of Columbus Council 7845, 51 Old Kings Road North, Palm Coast
Wednesday April 29th 1:00PM – 5:30PM CVS Pharmacy, 1 Old Kings Road South, Palm Coast