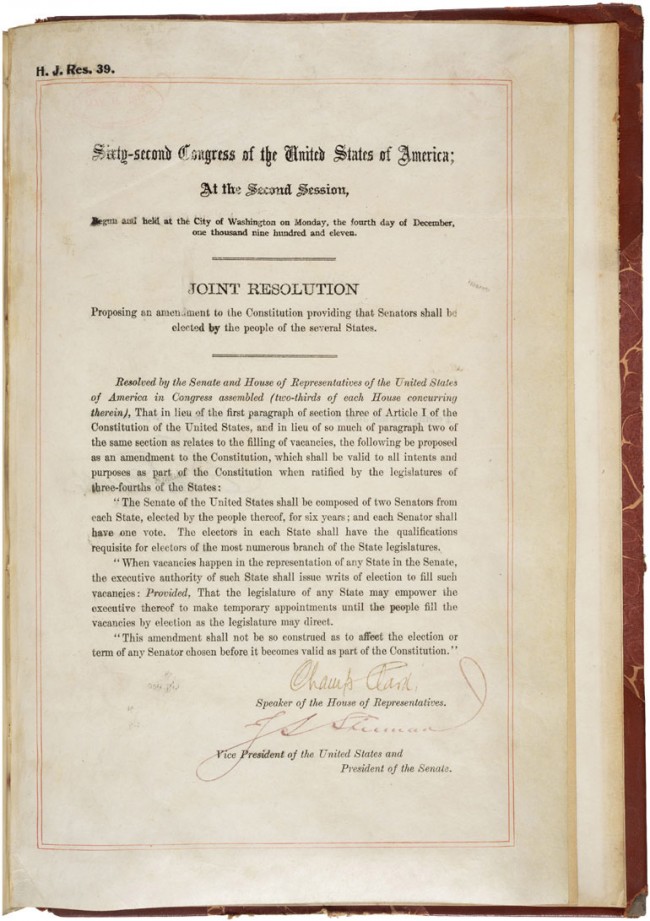 Today's weather: sunny, hotter, high of 82, low of 65. Details here.
Today's fire danger is Moderate. Flagler County's Drought Index is at 256
The weather in Urla, Turkey: High of 57, low of 43. Details.
The OED's Word of the Day: pillaloo, int. and n..
The Live Community Calendar
Today's jail bookings.
Today's Briefing: Quick Links

The Public Safety Coordinating Council meets at 8:45 a.m. at 1769 E. Moody Blvd. in Bunnell, Building 3, to hear a discussion of officers' body cameras by Sheriff Jim Manfre, an annual jail inspection report, and other matters.
Bunnell's Code Enforcement Board meets at 7 p.m. at the Bunnell City Hall's commission chambers, 201 West Moody Blvd.
Online Auction for George Washington Carver Foundation: The annual auction, raising money for the Carver Center in Bunnell, is on through April 27. Make your bids here.
Upcoming Saturday: Flagler Beach's 90th Birthday Bash and Cheer at the Pier, presented by the Flagler Beach Museum. A celebration of Flagler Beach's 90th anniversary with food and drink sponsored by several of Flagler Beach's finest restaurants. The event stretches to Veterans Park, where food vendors, a kid zone and various displays will begin at 11 a.m. There's a doggie parade on South 2nd and Central Avenue, also at 11 a.m. Mayor Linda Provencher will deliver a speech at 1 p.m. Poet Laureate Stanley Drescher will offer up a poem at 3 p.m. Cheer at the Pier from 3 to 6 p.m. Tickets are $20 in advance, or $25 the day of the event. Tickets can be purchased at the museum or online.

Circuit Judge J. David Walsh holds almost 80 pre-trial hearings (9 a.m. and 1:30 p.m., Courtroom 401.)

Renaming state colleges: The Senate Education Appropriations Subcommittee will consider a proposal (SB 1252), filed by Sen. Kelli Stargel, R-Lakeland, that would address the roles of state colleges and other parts of the higher-education system. Among other things, the bill would rename the Florida College System as the Florida Community College System and require many state colleges to change their names. (10 a.m.)
Water policy: The Senate General Government Appropriations Subcommittee will take up a wide-ranging environmental bill (SB 918), filed by Sen. Charlie Dean, R-Inverness, that deals with water-policy issues such as trying to better protect natural springs. (10 a.m.)
Needle-exchange pilot program: The Senate Health and Human Services Appropriations Subcommittee will consider a proposal (SB 1040), filed by Sen. Oscar Braynon, D-Miami Gardens, that would create a pilot needle exchange program in Miami-Dade County. The program would allow drug addicts to exchange used needles and syringes for clean needles and syringes as a way to prevent the spread of diseases. (10 a.m.)
The House holds a floor session at 1 p.m.
–Compiled by the News Service of Florida
President Obama on travels to Jamaica and to Panama for a summit with Caribbean and Latin American leaders. The elephant in the room will be President Raúl Castro of Cuba.

"White South Carolina Officer Is Charged With Murder in Black Man's Death: A white police officer in North Charleston, S.C., was charged with murder on Tuesday after a video surfaced showing him shooting in the back and killing an apparently unarmed black man while the man ran away. The officer, Michael T. Slager, 33, said he had feared for his life because the man had taken his stun gun in a scuffle after a traffic stop on Saturday. A video, however, shows the officer firing eight times as the man, Walter L. Scott, 50, fled. The North Charleston mayor announced the state charges at a news conference Tuesday evening. The shooting came on the heels of high-profile instances of police officers' using lethal force in New York, Cleveland, Ferguson, Mo., and elsewhere. The deaths have set off a national debate over whether the police are too quick to use force, particularly in cases involving black men. […] The shooting unfolded after Officer Slager stopped the driver of a Mercedes-Benz with a broken taillight, according to police reports. Mr. Scott ran away, and Officer Slager chased him into a grassy lot that abuts a muffler shop. He fired his Taser, an electronic stun gun, but it did not stop Mr. Scott, according to police reports. Moments after the struggle, Officer Slager reported on his radio: "Shots fired and the subject is down. He took my Taser," according to police reports. But the video, which was taken by a bystander and provided to The New York Times by the Scott family's lawyer, presents a different account. The video begins in the vacant lot, apparently moments after Officer Slager fired his Taser. Wires, which carry the electrical current from the stun gun, appear to be extending from Mr. Scott's body as the two men tussle and Mr. Scott turns to run. Something — it is not clear whether it is the stun gun — is either tossed or knocked to the ground behind the two men, and Officer Slager draws his gun, the video shows. When the officer fires, Mr. Scott appears to be 15 to 20 feet away and fleeing. He falls after the last of eight shots. The officer then runs back toward where the initial scuffle occurred and picks something up off the ground. Moments later, he drops an object near Mr. Scott's body, the video shows." From The Times. Watch:
Why Florida became the capital of Obamacare enrollment: "When Florida racked up impressive enrollment numbers in 2014 for insurance plans offered under the Affordable Care Act, some healthcare analysts were surprised. In 2015, the Sunshine State did it again, surpassing enrollment projections and beating out much-larger California and even Texas, a state more populous, more uninsured and with similar Republican opposition to the law. Despite an uninsured rate among the top five highest in the country, Florida's Republican-led Legislature harbored an anti-Obamacare sentiment, making it an unlikely candidate to embrace healthcare reform. With the second Obamacare enrollment period all but over, why did Florida take the top spot, with 1.6 million enrollees? Experts point to a variety of factors that, combined, likely elevated the state's numbers. Using enrollment specialists that spoke a variety of languages helped bridge cultural and language divides to enroll specific groups such as the large pool of uninsured Hispanics. Small businesses jumped into the Obamacare field by selling policies alongside groceries and bill-paying services. And the Florida economy, based mostly on tourism and small businesses, helped the enrollment process because many mom-and-pop operations don't offer insurance to employees." From the Miami Herald.
Florida's 'well-being' improves, but financial insecurity remains a drag: In new surveys aimed at gauging the well-being of the nation's larger communities and all 50 states, Florida and its metro areas are surprisingly tops at some things, low on the ladder at others and smack dab in the middle overall. Ranked No. 1 among the nation's 100 largest metro areas is Sarasota-Bradenton, followed by No. 2 "urban" Honolulu and No. 3 Raleigh, N.C., says a Gallup-Healthways survey. Yet just minutes north across the Sunshine Skyway bridge, Tampa Bay ranks a wimpish No. 81, not far above the survey bottom dwellers, Ohio's Toledo and Youngstown, No. 99 and No. 100, respectively. Overall among states, Florida ranks No. 26, close to the national average. The good news is that 26th is the highest the state has ranked in well-being in seven years, since this survey began, and up from a low of No. 42 in 2011. It's a hopeful upward trajectory that the state is gaining a more holistic strength as a place to live and work." From the Tampa Bay Times.
Road and Interstate Construction: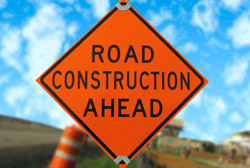 Flagler County: County Road 305 between CR 2006 and Tangerine. IMPACTS: Closure in force 3/17/2015 for the 2nd box culvert replacement. Detours detour via CR 110 to CR 95 to CR 2006. Truck Detour via Bunnell (SR 100 – SR 11)
Palm Coast: Palm Coast Parkway between Cypress Point Parkway and Florida Park Drive. IMPACTS: Lane shifts and closures will occur and this may cause traffic congestion on this already busy roadway. Most construction work will occur between 9 p.m. and 7 a.m. though weather and unforeseen issues may adjust the schedules. This project will be complete by December 2015.
Volusia: I-4 Widening from SR 44 to east of I-95, Monday and Friday, 7:00 a.m. – 5:00 p.m., Eastbound/Westbound shoulder closing. Monday through Friday, Eastbound and Westbound lane closures from 8 p.m. to 6 a.m. Motorists should be aware of traffic shifts near Canal St./SR 44.
County Road 304 Project Map and Description

Palm Coast Heating & Air Conditioning celebrates 25 years in business this month. "I remember back in 1990 when I started, I knocked on doors and visited all the realtors in town," said owner Douglas A. Jahn. "My father was a local businessman and was a huge influence in guiding me as I was building my business. As we strive to provide excellent customer service, I think about all the things he taught me when he was alive." Doug worked for two heating and air conditioning companies in Daytona prior to launching Palm Coast Heating & Air Conditioning. The business is truly family owned. Doug's wife Sue joined him in 1995, and his eldest son, Matanzas High School student and 17­-year-­old Nick Jahn, started as an intern two years ago and now works part time for the company. They have grown from one employee in 1993, to a total of 13 to date. They have a fleet of nine vans, the ninth added just this week. He said that sales have steadily grown through the years, even in the economic downturn. The company is celebrating the anniversary this month with a private company party. Palm Coast Heating & Air Conditioning, Inc. has been serving the Flagler County area since 1990. They sell Comfortmaker and TRANE heating and air conditioning units and service all brands. Customer satisfaction is their number one goal. They have earned the News­-Tribune's Reader's Choice Award for Best Heating & Air Conditioning company for seven years in a row, as well as multiple awards from TRANE. They are also a member of the BBB and the Flagler County Chamber of Commerce. They can be reached at 386­-446­-5123, and have recently revamped their website.

Culture and the Arts:A traveling, interactive sculpture was installed Monday at the Flagler County Library in Palm Coast. "IMAG NE" comes to Palm Coast through the efforts of and co-sponsorship of the Gargiulo Arts Foundation and Friends of the Library, with a $1,500 grant from Palm Coast. The sculpture will remain at the Library for a month and will then be moved to a site to be determined at Town Center. Its creator, Emma Ann, says her goal "is for the viewer to interact with the sculpture." She encourages people to snap pictures of themselves interacting with the work and post it on social media.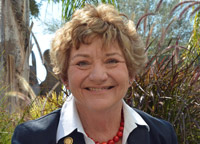 Traffic Ticket Collections Free Amnesty on Friday, April 17: Operation Green Light is a one-day amnesty giving drivers the chance to pay overdue fines, without having to pay the 40 percent collection feel. Hours at the Flagler County Courthouse will be extended for the occasion, stretching between 8 a.m. and 5 p.m. Clerk of Court Gail Wadsworth says her office has tabulated 7,793 cases that have gone to a collection agency. Of those, 4,507 are civil traffic cases. The total amount in collections for Flagler County is—to be precise–$1,872,973.91. Most people with such cases are driving on suspended driver's licenses. You may get your driver's license restored if you pay the overdue fine. (April 17)
Flagler County Job Fair on April 24: A limited number of spaces are still open for businesses interested in reserving a free booth at the second annual Flagler County Job Fair. The event will take place on Friday, April 24, from 12 p.m. to 6 p.m. at the Palm Coast Campus of Daytona State College, 3000 Palm Coast Pkwy SE, Building 3. Last year nearly 400 jobseekers attended the inaugural fair, which was hosted by the Flagler County Department of Economic Opportunity and CareerSource Flagler Volusia. This year Daytona State College and the Flagler County Chamber of Commerce joined the effort to positively impact Flagler County's economic vitality. Among the businesses that have already registered are CoastalCloud, Edwards Jones Financial Service, Beutlich Pharmaceuticals and Target. A complete list of attending companies is available here. Businesses wishing to secure a place at the fair and job seekers interested in registering for preparation workshops should visit the job fair website. For additional information about the fair, please contact Casey Scott at 386-313-4098 or by email here.
Matanzas Inlet Beach Clean-up: In celebration of Earth Day, Fort Matanzas National Monument is hosting a beach clean-up on Saturday, April 25, from 9am to 12pm. Join us in removing not only man-made trash but invasive plant life. The event will begin with a safety briefing and an introduction to the park at the ocean-side parking lot on the east side of A1A, just north of the Inlet bridge. Trash bags, gloves, and water will be provided. Please bring sunscreen, appropriate beach wear (including a hat), and your own reusable water bottle. If you would like to participate, please call 904-829-6506 ext. 233 or email [email protected] by April 23.


Blood donations are urgently needed. Patients in our local hospitals are in need of blood transfusions, and the need for blood does not take a holiday. That's why OneBlood is asking people to donate immediately.
Big Red Bus schedule in Flagler-Palm Coast:
Thursday April 9th 9:00AM -2:00PM Florida Hospital Flagler, 60 Memorial Medial Parkway
Friday April 10th 12:00PM – 5:00PM McDonald's Restaurant, 5190 East Highway 100, Palm Coast
Saturday April 11th 12:00PM -5:00PM Walmart Supercenter, 174 Cypress Point Pkwy Palm Coast
Monday April 13th 2:00PM – 6:00PM CVS Pharmacy, 5151 Belle Terre Parkway, Palm Coast
Thursday April 16th 10:30AM -2:00PM Kangaroo Express, 890 Palm Coast Parkway SW, Palm Coast
Friday April 17th 1:00PM – 6:00PM Epic Theatre, 1185 Central Ave, Palm Coast
Saturday April 18th 8:00AM – 1:00PM St Elizabeth Ann Seton Catholic Church Heath Fair
Monday April 20th & Tuesday April 21st 9:00AM -2:00PM Daytona State College- Flagler/Palm Coast Campus, 3000 Palm Coast Parkway, Palm Coast
Saturday April 25th 1:00PM – 6:00PM Epic Theatre, 1185 Central Ave, Palm Coast
Monday April 27th 11:30AM – 4:00PM Flagler County Public Library, 2500 Palm Coast Parkway
Tuesday April 28th 11:00AM – 3:00PM Knights of Columbus Council 7845, 51 Old Kings Road North, Palm Coast
Wednesday April 29th 1:00PM – 5:30PM CVS Pharmacy, 1 Old Kings Road South, Palm Coast