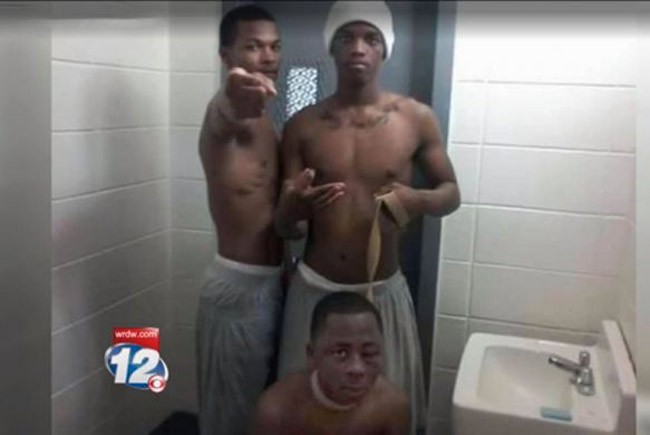 Today's weather: Continuing clouds, high in mid-70s, low of 65. Details here.
Today's fire danger is Moderate. Flagler County's Drought Index is at 211
The weather in Mariupol, Ukraine: Bleak, high and low in mid-40s. Details.
The OED's Word of the Day: balloonacy, n.
The Live Community Calendar
Today's jail bookings.
Today's Briefing: Quick Links

No government meetings scheduled at the county, Palm Coast, Bunnell or Flagler Beach. Palm Coast city offices and the sheriff's office are closed for Good Friday.
Early Voting in special election ends Saturday: Tomorrow, April 7, is Election Day in the special elections for House District 24 and Senate District 6. You may vote at your precinct from 7 a.m to 7 p.m. In the Senate race, Republican Travis Hutson faces Democrat David Cox. In the House race, Democrat Adam Morley faces Republican Paul Renner.

The Flagler County Commission meets twice today: for a regular business meeting at 9 a.m., and for a workshop at 2 p.m. (It was originally scheduled for 1 p.m., but the first meeting ran long.) Both meetings will be chaired by vice-chairman Charlie Ericksen, as current chairman, Frank Meeker, is recovering from major surgery at Florida Hospital Flagler. In the business meeting, the commission is expected to approve a $9 million bid from Hubbard Construction Company to start construction of the Matanzas Woods Parkway Interchange at Interstate 95. The commission will also, and again, take up the matter of fees it will levy for short-term vacation rentals. Also: a half dozen Tourist Development Council-approved grants, totaling about $35,000, for various sports events and an Earth Day celebration. The commission may also raise park fees in the county. The workshop will take up matters of sewer, oversize trucks and the job description of the Agriculture Museum's executive director. (At the commission chambers, Government Services Building, for the regular meeting, and at the Emergency Operations Center training room for the workshop.)
<strong>Online Auction for George Washington Carver Foundation Launches: The annual auction, raising money for the Carver Center in Bunnell, launches today and runs through April 27. Make your bids here.
Retired New York City Police Officers hold their monthly meeting at the VFW 8696, 47 Old Kings Rd. in Palm Coast, 7 p.m.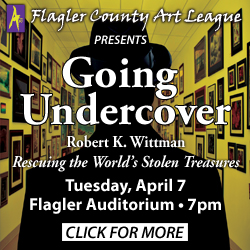 Robert Wittman, FBI's James Bond of Stolen Art, At Flagler Auditorium Tuesday: The Flagler County Art League presents Robert Wittman, who started the FBI's art-crime division and wrote the best-selling "Priceless," about his experiences recovering stolen art, in a one-evening engagement at the Flagler Auditorium Tuesday (April 7). It's part of the league's fund-raising drive. General admission tickets are $20, with a book sale and signing following the presentation. Tickets for a VIP private reception beginning at 5:30 p.m. are $60 and include a signed copy of Wittman's book "Priceless." Call the Box Office today at 386-437-7547 or order tickets online here for general admission, and here for the private reception.

CVircuit and county judges' dockets are dominated by juvenile cases today. A foreclosure sale will be held in the judicial lobby at 11 a.m., with four properties up.

The Legislature is not in session today.
Extended Foster Care: The Florida Department of Children and Families is expected to hold a pair of hearings on rules dealing with extended foster care and the Road to Independence program. (First hearing starts at 9 a.m., Department of Children and Families, 1317 Winewood Blvd., Building 1, Tallahassee.)
–The News Service of Florida contributed to this compilation

The Columbia Journalism School holds a noon press conference on its report on the failure of the Rolling Stone article that alleged a rape at the University of Virginia. Watch the event live here.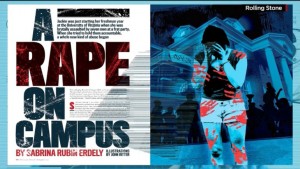 In Report on Rolling Stone, a Case Study in Failed Journalism: "When Rolling Stone took the unusual step of bringing in Steve Coll, the Pulitzer Prize-winning dean of America's most prestigious journalism school, to dissect its widely discredited article on campus rape, the magazine was clearly making a statement. It was going to get to the bottom of this mess. Rolling Stone now has what it asked for: a thorough indictment of its behavior. The Columbia University Graduate School of Journalism report issued on Sunday makes plain in forensic detail what went wrong, how traditional safeguards broke down at pretty much every level of the editorial process. The tone is more constructive than chiding; it is a case study in the failure to follow best journalistic practices. Now that the facts have been laid bare, "A Rape on Campus," published in November, joins America's rogues' gallery of journalism scandals. For ease of reference, the scandals can be divided into three general categories (excluding the recent phenomenon of television figures telling tall-tale war stories). […] "A Rape on Campus" falls into [the] category [of] lack of skepticism. It is the most complicated of the three, and in many ways the most insidious. It is a crime no single journalist — reporter or editor — can be completely inoculated against committing. "As an editor, it's the one that really leaves you feeling you've failed at your job," said Bill Keller, former executive editor of The Times and now editor in chief of the Marshall Project. "The job of editors is to be the last line of defense against reporters who get carried away by an unreliable source, or stampeded by their zeal to break a big story, or who fall for a pat narrative." It is a subject Mr. Keller knows well, having presided over The Times's internal investigation of the paper's at-times credulous coverage of Saddam Hussein's supposed cache of chemical and biological weapons in the run-up to the American invasion of Iraq in 2003. In both that case and "A Rape on Campus," an institution's better judgment was overwhelmed by its hunger for scoops." In The Times.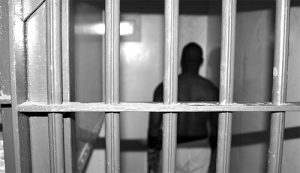 Everything That Is Wrong With US Prisons in One Picture: From the ACLU: "A disturbing image hit the newswires this week, highlighting the barbaric conditions that are all too common in the American prison system. The photo shows a young prisoner in Georgia, who appears to be badly beaten, on his knees with a makeshift leash around his neck, while two other prisoners pose behind him, one holding the leash. Incredibly, Georgia prison officials have focused their public reaction on the fact that the photo was apparently taken with a contraband cellphone, as if that were the cause of the brutality on display. Although that fact is part of the narrative, it is not the story. The real issue here is the apparently widespread and longstanding failure of Georgia officials to keep prisoners safe. In a 2014 report, the Southern Center for Human Rights documented horrifying incidents of violence that had taken place in Georgia prisons without the intervention, or in some cases even the knowledge, of prison staff. […] One of the most important duties of prison staff is to protect prisoners from attack by their fellow prisoners. The Supreme Court has made it unmistakably clear that such protection is required by the Eighth Amendment to the Constitution, which prohibits cruel and unusual punishments. […] Some people don't care what happens to prisoners, believing that they deserve whatever they get. But what's done in our prisons is a powerful statement about the kind of society we are. Jonathan Simon, a criminal justice expert at the University of California-Berkeley, puts it this way: "You have to ask yourself: If the basic story that we tell ourselves is that it's all about laws and sending people to prison because they violated laws and harmed other people, how can we possibly justify sending them to a place where that is happening to them?" From the ACLU.
See Also:

Road and Interstate Construction: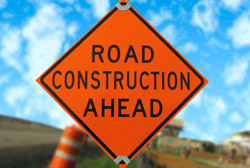 Flagler County: County Road 305 between CR 2006 and Tangerine. IMPACTS: Closure in force 3/17/2015 for the 2nd box culvert replacement. Detours detour via CR 110 to CR 95 to CR 2006. Truck Detour via Bunnell (SR 100 – SR 11)
Palm Coast: Palm Coast Parkway between Cypress Point Parkway and Florida Park Drive. IMPACTS: Lane shifts and closures will occur and this may cause traffic congestion on this already busy roadway. Most construction work will occur between 9 p.m. and 7 a.m. though weather and unforeseen issues may adjust the schedules. This project will be complete by December 2015.
Volusia: I-4 Widening from SR 44 to east of I-95, Monday and Friday, 7:00 a.m. – 5:00 p.m., Eastbound/Westbound shoulder closing. Monday through Friday, Eastbound and Westbound lane closures from 8 p.m. to 6 a.m. Motorists should be aware of traffic shifts near Canal St./SR 44.

Culture and the Arts:A traveling, interactive sculpture was installed Monday at the Flagler County Library in Palm Coast. "IMAG NE" comes to Palm Coast through the efforts of and co-sponsorship of the Gargiulo Arts Foundation and Friends of the Library, with a $1,500 grant from Palm Coast. The sculpture will remain at the Library for a month and will then be moved to a site to be determined at Town Center. Its creator, Emma Ann, says her goal "is for the viewer to interact with the sculpture." She encourages people to snap pictures of themselves interacting with the work and post it on social media.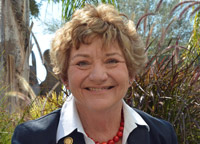 Traffic Ticket Collections Free Amnesty on Friday, April 17: Operation Green Light is a one-day amnesty giving drivers the chance to pay overdue fines, without having to pay the 40 percent collection feel. Hours at the Flagler County Courthouse will be extended for the occasion, stretching between 8 a.m. and 5 p.m. Clerk of Court Gail Wadsworth says her office has tabulated 7,793 cases that have gone to a collection agency. Of those, 4,507 are civil traffic cases. The total amount in collections for Flagler County is—to be precise–$1,872,973.91. Most people with such cases are driving on suspended driver's licenses. You may get your driver's license restored if you pay the overdue fine. (April 17)
Flagler County Job Fair on April 24: A limited number of spaces are still open for businesses interested in reserving a free booth at the second annual Flagler County Job Fair. The event will take place on Friday, April 24, from 12 p.m. to 6 p.m. at the Palm Coast Campus of Daytona State College, 3000 Palm Coast Pkwy SE, Building 3. Last year nearly 400 jobseekers attended the inaugural fair, which was hosted by the Flagler County Department of Economic Opportunity and CareerSource Flagler Volusia. This year Daytona State College and the Flagler County Chamber of Commerce joined the effort to positively impact Flagler County's economic vitality. Among the businesses that have already registered are CoastalCloud, Edwards Jones Financial Service, Beutlich Pharmaceuticals and Target. A complete list of attending companies is available here. Businesses wishing to secure a place at the fair and job seekers interested in registering for preparation workshops should visit the job fair website. For additional information about the fair, please contact Casey Scott at 386-313-4098 or by email here.



Blood donations are urgently needed. Patients in our local hospitals are in need of blood transfusions, and the need for blood does not take a holiday. That's why OneBlood is asking people to donate immediately.
Big Red Bus schedule in Flagler-Palm Coast:
Thursday April 9th 9:00AM -2:00PM Florida Hospital Flagler, 60 Memorial Medial Parkway
Friday April 10th 12:00PM – 5:00PM McDonald's Restaurant, 5190 East Highway 100, Palm Coast
Saturday April 11th 12:00PM -5:00PM Walmart Supercenter, 174 Cypress Point Pkwy Palm Coast
Monday April 13th 2:00PM – 6:00PM CVS Pharmacy, 5151 Belle Terre Parkway, Palm Coast
Thursday April 16th 10:30AM -2:00PM Kangaroo Express, 890 Palm Coast Parkway SW, Palm Coast
Friday April 17th 1:00PM – 6:00PM Epic Theatre, 1185 Central Ave, Palm Coast
Saturday April 18th 8:00AM – 1:00PM St Elizabeth Ann Seton Catholic Church Heath Fair
Monday April 20th & Tuesday April 21st 9:00AM -2:00PM Daytona State College- Flagler/Palm Coast Campus, 3000 Palm Coast Parkway, Palm Coast
Saturday April 25th 1:00PM – 6:00PM Epic Theatre, 1185 Central Ave, Palm Coast
Monday April 27th 11:30AM – 4:00PM Flagler County Public Library, 2500 Palm Coast Parkway
Tuesday April 28th 11:00AM – 3:00PM Knights of Columbus Council 7845, 51 Old Kings Road North, Palm Coast
Wednesday April 29th 1:00PM – 5:30PM CVS Pharmacy, 1 Old Kings Road South, Palm Coast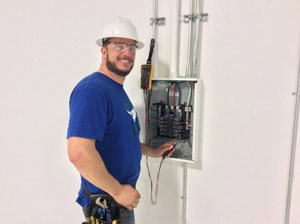 Absolute Electrical Services, Inc: Desert Storm Navy Veteran, experienced electrician, and first-time entrepreneur Joe Verrechio is pleased to announce that he has launched his own electrical contracting company, AES – Absolute Electrical Services, Inc. in Palm Coast. Verrechio is hoping to utilize his electrical experience and the structure, disciple and values the military instilled in him to build a successful and sound business foundation. Leaving behind his solid and stable position managing the facilities department at Palm Coast Data to start his own business wasn't a decision Joe took lightly, but he said he feels confident in his new business venture with the growth patterns and upward trends in the construction industry. "I feel the timing and opportunity are right to officially offer my electrical contracting experience to our community and open the doors of Absolute Electrical Services, Inc.," Verrechio said. "Over the last year, I have personally seen an increase in need for reliable and experienced electrical contractors. My business approach will continue to be the same as it has been over the last 25 years working for other companies, as I am a believer in quality over quantity," Joe expressed. Joe added that he believes in being on time, staying in contact with his customers, and keeping his word. Verrechio has lived in Palm Coast nearly three decades. AES offers an array of electrical services ranging from home inspections to complete design and wiring of a new home or office, to smaller projects like generators, additional lighting, new fan installation and repair of any and all electrical systems. The company offers most services for lighting and power systems for both inside or outside of a home or office. Verrechio can be reached by phone at 386/793-1811, online on Facebook. AES is located at 15 Hargrove Lane Suite 3D, Palm Coast. A 10 percent discount is offered to all veterans, active-duty military personnel, paramedics, fireman and police officers.
Cervical Spine seminar: Palm Coast Physical Therapy Center is hosting a free seminar on the cervical spine from noon to 1 p.m. on April 23rd at their Palm Coast location. "As people age, the cervical spine may undergo degenerative changes that can cause pain," stated Em Dinopol, owner of Palm Coast Physical Therapy Center. "It is so important to take care of your neck pain immediately and not put it off." The seminar will cover the anatomy and physiology of the cervical spine, how aging affects the cervical spine, degenerative disc disorders, osteoarthritis, intervertebral disc disorders, spondylosis, cervical disc herniation, managing headaches from degenerative changes in cervical spine disorders, and how to preserve and conserve your cervical spine. Space is limited and anyone that would like to attend is asked to reserve a seat by calling 386-447-7824.