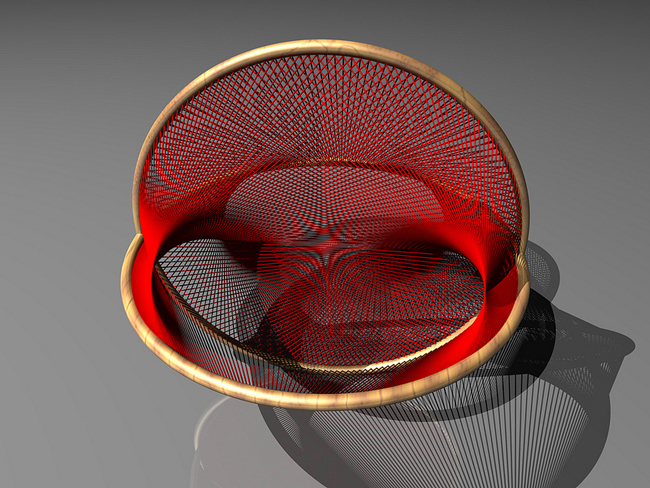 Today's Live Wire: Quick Links

From the L.A. Times: "Over the last decade, the maker of the potent painkiller OxyContin has compiled a database of hundreds of doctors suspected of recklessly prescribing its pills to addicts and drug dealers, but has done little to alert law enforcement or medical authorities. Despite its suspicions, Purdue Pharma continued to profit from prescriptions written by these physicians, many of whom were prolific prescribers of OxyContin. The company has sold more than $27 billion worth of the drug since its introduction in 1996. Purdue has promoted the idea that the country's epidemic of prescription drug deaths was fueled largely by pharmacy robberies, doctor-shopping patients and teens raiding home medicine cabinets. The database suggests that Purdue has long known that physicians also play a significant role in the crisis. Purdue's database, which contains the names of more than 1,800 doctors, could provide leads for investigators at a time when they are increasingly looking at how reckless prescribing of painkillers contributes to addiction and death. Purdue has said little about the list since it began identifying doctors in 2002. A company scientist offered a glimpse into the database at a June drug dependency conference in San Diego, noting it was the first time the program had been discussed in public. […] OxyContin and other prescription painkillers have fueled a surge in drug overdoses, which in 2009 claimed 39,147 lives, surpassing for the first time traffic accidents as a leading cause of preventable deaths. Two years later, the U.S. Centers for Disease Control and Prevention declared prescription drug overdoses an epidemic. Last year, a Times analysis showed that drugs prescribed by doctors played a role in nearly half the prescription overdose deaths in Southern California from 2006 through 2011. Seventy-one doctors prescribed drugs to three or more patients who fatally overdosed. Oxycodone, the active ingredient in OxyContin, was one of the most often cited drugs in the deaths. […] y 2001, OxyContin sales hit $1 billion a year. The privately held Stamford, Conn., company was also under fierce attack. Local authorities up and down the East Coast, where problems with OxyContin first emerged, complained that the drug inflicted addiction and crime on their communities." The full story.
See Also:

Of Pardons and Redemption in America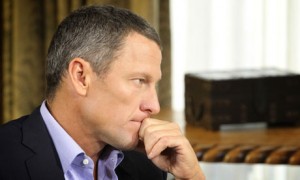 Sarah Churchwell writing in The Guardian in a review of A Thousand Pardons, the new novel by Jonathan Dee: "[…] begging for forgiveness is surely the most familiar strategy for crisis management in American culture. From a self-deprecating Hugh Grant squirming on the Jay Leno show to a cold-eyed Lance Armstrong squirming in his interview with Oprah, confession is literally the oldest trick in the public relations book. And the redemption narrative, as Dee clearly realises, is the most foundational American story. The conversion narrative was the entry ritual for the puritan church: members had to make a public confession of wrongdoing and repentance, a spiritual conversion represented as a reorientation of one's way of life. Joining forces with post-Freudian therapeutic notions of confession, the redemption narrative has infiltrated all modes of American discourse. It is not quite the same as Catholic notions of confession and absolution. One can confess without repenting: just ask Armstrong, who has yet to be forgiven by the American public, perhaps because he has yet to accept his punishment. That punishment is the confession itself, the ritual humiliation and self‑abasement, accepting the public's anger and asking for its pardon. Nor is this theatrical shaming purely religious: after all, the puritans liked to put people in the stocks and throw vegetables at them, too. The exposure to scorn and ridicule count as much as the confession: miscreants will be pardoned, but first they must be pilloried." The full review.
See Also: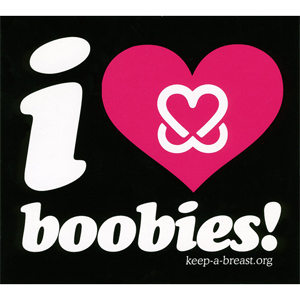 From an LATimes editorial: "In the landmark 1969 case Tinker vs. Des Moines School District, the [U.S. Supreme] court upheld the right of students to attend classes wearing black armbands to protest the Vietnam War. But an Aug. 5 decision by the U.S. 3rd Circuit Court of Appeals in Philadelphia involved a less solemn form of expressive adornment: a rubber bracelet bearing the message "I ♥ boobies! (Keep a Breast)." By a 9-5 vote, the appeals court ruled that two middle-school girls were wrongly suspended for wearing the bracelets as part of a breast cancer awareness campaign promoted by the Keep A Breast Foundation. Initially, the Easton Area School District told Brianna Hawk and Kayla Martinez they were being punished for "disrespect, defiance and disruption," but it later shifted ground and argued that the word "boobies" contained a "sexual double entendre." […] Writing for the majority, Judge D. Brooks Smith said that, although a school could ban expression that was "plainly lewd," it must allow students to engage in "ambiguously lewd" speech so long as they are commenting on political or social issues. That was the right decision. "Boobies" may be a juvenile term, but it's not lewd. And although the distinction the court drew between "plainly lewd" and "ambiguously lewd" won't always be crystal clear in future cases, the alternative would be to allow schools to punish speech about social issues because someone might find it suggestive. If the school district chooses to appeal the 3rd Circuit's decision to the Supreme Court, the stage could be set for a reconsideration of the scope of student free-speech rights. Although the court has never overruled the Tinker decision, it has narrowed its scope. Most recently, in 2007, the court upheld the suspension of a student who unfurled a banner reading "BONG HiTS 4 Jesus" on a sidewalk during a school event. Chief Justice John G. Roberts Jr. said the banner could have been reasonably interpreted as an endorsement of drug use. At least one justice [Clarence Thomas] is on record as being willing to overturn the Tinker decision. […] Some present-day liberal judges are equally uncomfortable with robust free-speech protections for students. In 2006, Judge Stephen Reinhardt wrote an opinion for the U.S. 9th Circuit Court of Appeals upholding a San Diego area school's reprimand of a Christian student who wore a T-shirt expressing his opposition to homosexuality. […] In its Brown vs. Board of Education decision outlawing segregated schools, the Supreme Court said that public education "is the very foundation of good citizenship." By allowing students to express their opinions in a civil and non-disruptive way, schools help prepare them for their responsibilities. That was true when the Tinker case was decided in 1969 and it's true today." The full editorial.
I Love Boobies Decision, 3rd Circuit Court of Appeals, August 2013

See Also:

Florida's Tax-Evading Companies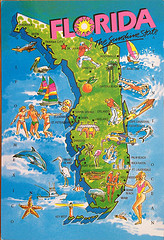 And they're the first to boast of their patriotism. From the Orlando Sentinel: "Florida's largest companies are holding at least $9.4 billion in foreign profits, shielding the earnings from U.S. income taxes, according to an Orlando Sentinel review of financial statements. And the amount is growing: The Sentinel's review found that the Florida companies added $1.2 billion to their offshore holdings during their most recent fiscal year, a 15 percent increase from their prior fiscal year. The maneuvering, which is entirely legal, has saved the companies hundreds of millions of dollars in federal and state income-tax payments. […] The list includes three companies based in Central Florida — defense contractor Harris Corp., plastics seller Tupperware Brands Corp. and time-share developer Marriott Vacations Worldwide Corp. — that are holding a combined $1.4 billion in foreign earnings. American companies are supposed to pay U.S. taxes on income they earn in other countries. But they have to do so only when their international subsidiaries return the money, or "repatriate" it, to their U.S. parent. So companies can defer paying U.S. taxes simply by keeping the earnings in their subsidiaries and telling the Internal Revenue Service that they intend to indefinitely reinvest the money. They can even have their international subsidiaries store the profits in U.S. bank accounts and still not pay U.S. tax on it. Untaxed foreign profits have become one of the deepest sinkholes in the tax code. Congress' Joint Committee on Taxation estimates that U.S. multinationals are avoiding about $40 billion a year in taxes by deferring payments on foreign profits. That's expected to balloon to more than $60 billion annually within five years. The state of Florida, which begins with the federal tax code when setting its own, loses even more. Altogether, U.S. multinationals have accumulated an estimated $2 trillion in undistributed foreign profits, an amount that has roughly doubled during the past five years. General Electric Co. alone has $108 billion in untaxed profits abroad. […] That tactic, often referred to as "transfer pricing," is commonly used by multinational companies as a way to shift profits out of the United States and into low-tax jurisdictions. A U.S. Senate investigation last year found that Microsoft Corp. was able to "offshore" nearly $21 billion from 2009 to 2011 — nearly half of its net U.S. sales — by transferring certain intellectual-property rights to a Puerto Rican subsidiary. That one move saved Microsoft as much as $4.5 billion in taxes on goods sold in the United States, or a bit more than $4 million a day. […] In addition to Jabil, three other Florida-based companies are holding at least $1 billion in undistributed foreign profits: Citrix Systems Inc., a Fort Lauderdale software company ($1.5 billion); Roper Industries Inc., a Sarasota manufacturer that makes everything from water pumps to toll-road readers ($1.1 billion); and Tupperware ($1 billion). […] The total amount of foreign profits held by Florida companies is higher than $9.4 billion. Several of the 50 companies in the Sentinel review suggested in their regulatory filings that they may have untaxed international profits but do not disclose precise amounts." The full story.
See Also:

Florida Teachers Cash in on Failing Students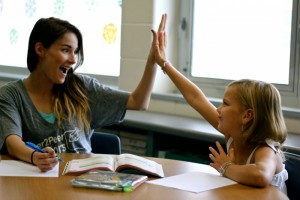 From the Tampa Bay Times: "The newspaper identified more than 100 public school employees — or their immediate family members — who have formed private companies and collected government tutoring subsidies. Most of the educators steer clear of potential conflicts of interest by contracting only outside their home districts. Others, though, have encouraged their own students to sign on as clients, a practice that can translate into tens of thousands of dollars in profit. Of the tutoring companies connected to educators, one in four has made money tutoring children from the educators' own schools, the Times found. In some cases, teachers and principals earned more from their tutoring businesses than they did from their day jobs. […] Though most school systems, including Le Clear's, ban employees from contracting with their own districts, the ban doesn't extend to family members. Ethics experts, including Tom Scarritt, a former chairman of the Florida Commission on Ethics, said the loophole undermines efforts to keep school employees honest. […] Government watchdogs said these cases cast a harsh light on district administrators who tolerate such arrangements. […] Although a state ethics statute forbids conflicts of interest in general, no state or federal rule specifically addresses whether public school employees should be allowed to launch tutoring firms and contract with their own districts. […] At least one in five of all subsidized tutoring companies in Florida is run by a public school employee, the Times found." The full investigation.
See Also:

Andras Schiff Does Bach's Italian Concerto, BWV 971
See Also: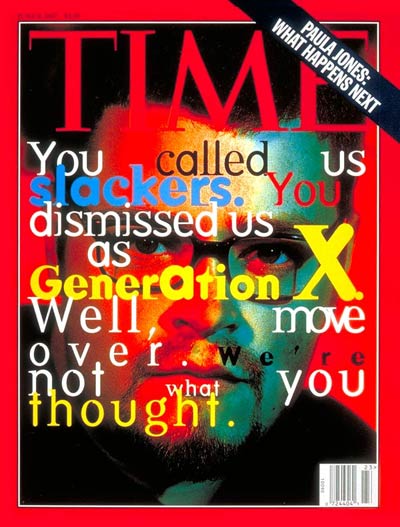 From Salon: "People heard it loud and clear when the baby boomers crossed over to midlife – you couldn't avoid it. Radio talk show hosts probed into the transition, newspapers described boomer women coping with crow's feet and men reclaiming their vitality in tribal drum circles. For the generation born after – in the '60s and '70s, raised by television like no previous generation and with the divorce rate skyrocketing during their childhood years — there is no media watch broadcasting their new trajectory. Few have even noticed that this small, notoriously rebellious clan – those born roughly between 1965 and 1980, which means about 46 million Xers versus 80 million boomers — has entered middle age. It's a transition that, until now, has been captured, mulled over and ridiculed for each generation for more than a half-century. But not this time. The problem is, with adulthoods repeatedly shipwrecked by economic disasters, Xers might have neglected to track the crossing over. […] Around the time Richard Linklater's film "Slacker" came out in 1991, journalists and critics put a finger on what they thought was different about the young generation of emerging adults – they were reluctant to grow up, disdainful of earnest action. The stereotype stuck – and it stuck hard. […] There is a reason, says historian and generational expert Neil Howe, why members of Generation X have been cast as perpetual adolescents. Their parents – "the Silent Generation" – originated the stereotypical midlife breakdown, and they came of age, and fell apart, in a very different world. Generally stable and solvent, they headed confidently into adult lives about the time they were handed their high school diplomas, and married not long after that. You see it in Updike's Rabbit books – they gave up their freedom early, for what they expected to be decades of stability. […] So just around the time that we were on schedule to settle down, our midlife economic peak became the worst market failure since 1929. "Our entire life has been punctuated by economic disasters from the time we were born," says Gregory Thomas. "At every major milestone there's been an economic collapse. There is no rest for Generation X. There's no time to sit back and think 'Am I happy or not?'" […] So Xers tend to create sanctuaries that cannot be pierced by fluctuations in the marketplace. Sheryl Connelly, a global trends and future forecaster for Ford Motor Co., says that Xers tend to seek out experiences rather than status symbols. Acquiring flashy cars is for older generations. […] Many of the voices of our generation have fizzled out with time – think Liz Phair and Winona Ryder – or simply not been able to make it through – like Elliott Smith, David Foster Wallace, Eazy-E and Kurt Cobain.
If they are still with us, many of the great artists and thinkers of our generation have withdrawn. We barely hear from them. If they are active, like Jeff Tweedy of Wilco, Stephen Malkmus of Pavement, Meshell Ndegeocello or Dave Eggers, they have carved out their own, highly individualistic places, but in many ways all but retreated from the public sphere. Naomi Wolf is writing about her vagina. (In contrast, other generations' public intellectuals – Mailer, Scorsese, Bruce Springsteen, Susan Sontag, William Buckley, Bob Dylan, Gloria Steinem – helped question assumptions, steer tastes and cultural beliefs.) The most accomplished Xers stay out of the way. But to interpret personal experience, it helps to have generational role models to shine a light." The full X.
From the Daily Show, 1999:
See Also: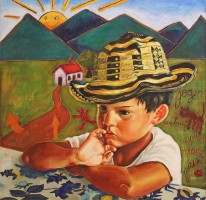 From Annie Murphy Paul's Brilliant Blog: "Besieged at every turn by distractions, we spend a lot of time struggling to pay attention, concentrate, and focus on the task in front of us. What we don't do, according to University of Southern California professor Mary Helen Immordino-Yang, is fully appreciate the value of the more diffuse mental activity that characterizes our inner lives: daydreaming, remembering, reflecting. Yet this kind of introspection is crucial to our mental health, to our relationships, and to our emotional and moral development. What's more, it actually promotes the skill we care so much about, for ourselves and for our kids: the capacity to focus on the world outside our heads. […] All of us—but young people especially—may have fewer opportunities these days to exercise the vital capacity of introspection. Immordino-Yang fingers two culprits: educational practices that demand constant attentiveness, even from young children, and a hyper-connected world that insistently draws attention away from the world inside. […] Ironically, a lack of time to daydream may even hamper our capacity to pay attention when we need to. The ability to become absorbed in our own thoughts is linked to our ability to focus intently on the world outside, research indicates. In one recent neuroimaging study, for example, participants alternated periods of mental rest with periods of looking at images and listening to sounds." The full post.
See Also:

When Sartre and Camus Were Buddies
From the Guardian: "The philosophers Jean-Paul Sartre and Albert Camus are better known for their enmity than friendship. But long before the pair had a very public falling-out over the necessity of "revolutionary violence" – Sartre for, Camus against – they were on talking and socialising terms a newly discovered letter has revealed. "My dear Sartre," Camus opens in the short hand-written missive. "I hope you and Castor are working a lot … let me know when you return and we will have a relaxed evening." Castor was Sartre's pet name for his partner and fellow philosopher and writer Simone de Beauvoir. The letter was found by two booksellers in Orléans in an original edition of a book, only 60 copies of which were published in 1966, of Sartre's writings. It is not dated but is believed to have been written between 1943, when the men met, and 1948 when they were good friends. They fell out in 1952. […] The letter, on headed paper from the philosophers' publishers Gallimard, was discovered by Hervé and Eva Valentin, organising an exhibition in Lourmarin, Vaucluse, where Camus is buried, in September to mark the centenary of his birth."
Watch the BBC documentary on the Sartre-Camus feud:
See Also: