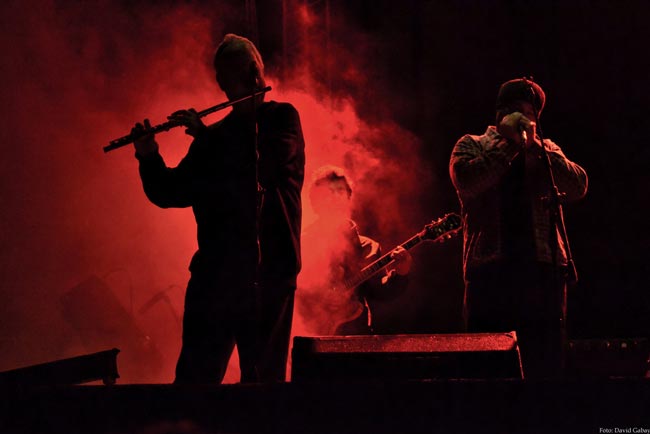 You're welcome to send your Live Wire news tips or suggestions to [email protected].
Today's Live Wire: Quick Links


Occupy Wall Street Goes Global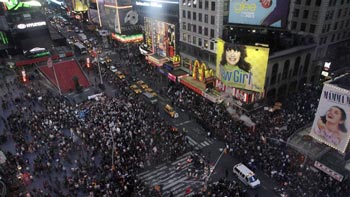 From the Washington Post: Rallies began Saturday in more than 900 cities in Europe, Africa and Asia, as well as in North American cities, including Washington, Toronto, Denver, Milwaukee and Chicago, where more than 175 people were arrested early Sunday for failing to leave a park after it closed at 11 p.m. The demonstration in Rome turned violent and more than 80 people were arrested in Manhattan on Saturday night, but crowds elsewhere were largely peaceful. In New York, thousands of protesters with Occupy Wall Street marched through the city's financial district to Times Square, banging drums and chanting, "We got sold out, banks got bailed out!" Police, some in riot gear and mounted on horses, arrested more than 80 protesters. In New York, thousands of protesters with Occupy Wall Street marched through the city's financial district to Times Square, banging drums and chanting, "We got sold out, banks got bailed out!" Police, some in riot gear and mounted on horses, arrested more than 80 protesters." The full story.
Nicholas Kristof, writing in The Times, calls it "America's Primal Scream": "IT'S fascinating that many Americans intuitively understood the outrage and frustration that drove Egyptians to protest at Tahrir Square, but don't comprehend similar resentments that drive disgruntled fellow citizens to 'occupy Wall Street.' […] Yet my interviews with protesters in Manhattan's Zuccotti Park seemed to rhyme with my interviews in Tahrir earlier this year. There's a parallel sense that the political/economic system is tilted against the 99 percent. Al Gore, who supports the Wall Street protests, described them perfectly as a 'primal scream of democracy.' […] Living under Communism in China made me a fervent enthusiast of capitalism. I believe that over the last couple of centuries banks have enormously raised living standards in the West by allocating capital to more efficient uses. But anyone who believes in markets should be outraged that banks rig the system so that they enjoy profits in good years and bailouts in bad years. […] Some critics think that Occupy Wall Street is simply tapping into the public's resentment and covetousness, nurturing class warfare. Sure, there's a dollop of envy. But inequality is also a cancer on our national well-being. I don't know whether the Occupy Wall Street movement will survive once Zuccotti Park fills with snow and the novelty wears off. But I do hope that the protesters have lofted the issue of inequality onto our national agenda to stay — and to grapple with in the 2012 election year." The full column.
See Also:

What the Occupy Wall Street Crowds are Angry About
The Fox-amplified counter-narrative of the Occupy Wall Street protests is that these are spoiled, lazy do-nothings who don't even know what they're really angry about, have no message, have no clue. The narrative couldn't be further from the truth. From Business Insider: Do they have legitimate gripes? To answer the latter question first, yes, they have very legitimate gripes. And if America cannot figure out a way to address these gripes, the country will likely become increasingly "de-stabilized," as sociologists might say. And in that scenario, the current protests will likely be only the beginning. The problem in a nutshell is this: Inequality in this country has hit a level that has been seen only once in the nation's history, and unemployment has reached a level that has been seen only once since the Great Depression. And, at the same time, corporate profits are at a record high. In other words, in the never-ending tug-of-war between "labor" and "capital," there has rarely—if ever—been a time when "capital" was so clearly winning. Click on the graph below for a complete tour, graph by graph, of what the protesters are angry about.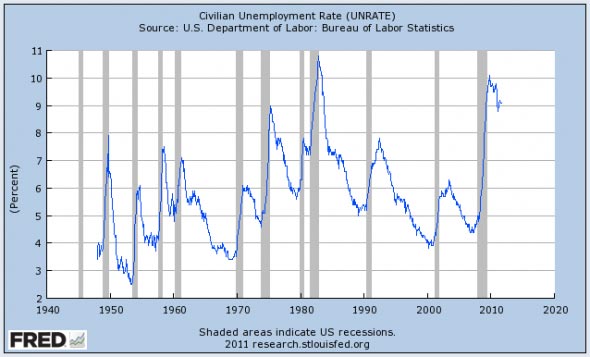 See Also:

How Medicare Fails the Elderly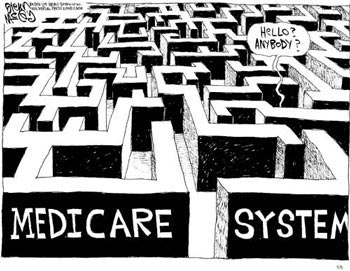 Jane Brody, the former Times health correspondent and author of A Bittersweet Season: Caring for Our Aging Parents — and Ourselves, writes in an OpEd in The Times: "HERE is the dirty little secret of health care in America for the elderly, the one group we all assume has universal coverage thanks to the 1965 Medicare law: what Medicare paid for then is no longer what recipients need or want today. […] Of course, some may actually want everything medical science has to offer. But overwhelmingly, I've concluded in a decade of studying America's elderly, it is fee-for-service doctors and Big Pharma who stand to gain the most, and adult children, with too much emotion and too little information, driving those decisions. […] Yet Medicare, which pays for [a long list of harmful and unnecessary treatment], does not, except in rare instances, pay for long-term care in a supervised, safe place for frail or demented old people, or for home aides to help with shopping, transportation, bathing and using the toilet. Nationwide, the median annual cost of a nursing home in 2010 was $75,000; room and board in an assisted living facility, with no additional help, was $37,500. […] This mismatch between what is covered and what is actually useful is the central flaw in Medicare today, a shock to families who have no clue, until they're smack in the middle of it, about how this system works. This mismatch tortures our elderly, drains the Medicare trust fund and leaves adult children with depleted retirement reserves. Yet in all the debate about the national debt, medical inflation and the need to pare Medicare costs by such means as raising the eligibility age, why is nobody, outside the insular community of long-term care providers, even mentioning the difference between acute and chronic care and how each is paid for (or not)? Why is nobody enraged that our taxes are paying for hip replacements, for example, for people with advanced Alzheimer's disease, who are incapable of physical therapy?" The full column.
See Also:

A brief video that scares the hell out of all print products, magazines especially.
See Also: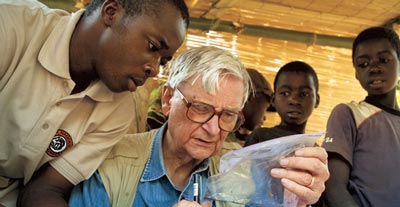 From The Atlantic: "At 82, the famed biologist E. O. Wilson arrived in Mozambique last summer with a modest agenda—save a ravaged park; identify its many undiscovered species; create a virtual textbook that will revolutionize the teaching of biology. Wilson's newest theory is more ambitious still. It could transform our understanding of human nature—and provide hope for our stewardship of the planet." Howard French writes: "In many of his writings, Wilson places hope in arguments that range from the ethical (humankind will ultimately awaken to its responsibility to the Earth), to the genetic (our evolutionary background has conditioned us to yearn for such things as unspoiled savannas and wilderness), and finally to a kind of naturalist's spiritualism. "For the naturalist, every entrance into a wild environment rekindles an excitement that is childlike in spontaneity, [and] often tinged with apprehension," he wrote in his 2002 book, The Future of Life. Every such experience, he continued, reminds us of "the way life ought to be lived, all the time." […] The current controversy results from another bid by Wilson to overturn conventional scientific wisdom. For more than four decades, evolutionary biology has been dominated by a school of thought known as "kin selection," which postulates that some species arrive at cooperative behavior and a complex division of labor as a matter of reproductive strategy among close relatives. In other words, self-sacrifice and other forms of altruism are really driven by what might be described as a coolly selfish calculation: cooperation among related individuals favors the reproduction of kin and hence the propagation of shared genes. This notion was established in a famous mathematical rule laid out by W. D. Hamilton in 1964, Rb>c, which means that genetic benefits (b) realized by helping a relative (R) pass on his or her genes must be greater than the cost (c) of assisting that relative in order for the behavior to be favored by natural selection. Wilson believes that this whole theory has been a wrong turn, intellectually, and that this bedrock concept, with major implications for understanding our own nature, is overdue for radical revision. The furor erupted with the publication, in the scientific journal Nature in August 2010, of an article written by Wilson and two co-authors, Martin A. Nowak and Corina E. Tarnita, both of Harvard. Titled "The Evolution of Eusociality," it amounted to a frontal challenge to a key concept of kin-selection theory, called "inclusive fitness." Among other things, inclusive fitness says that species like ants have become highly social, and that the sisters that make up the overwhelming bulk of any colony cede the right to reproduce to the queen, because of the extraordinarily high degree of genetic relatedness between the sisters, which surpasses even that between mother and daughter. […] The outcry from the evolutionary-theory establishment, including luminaries in the field ranging from Richard Dawkins to Robert Trivers, was exceptionally fierce, including unusually personal attacks. One of several critical letters to the editor published by Nature was signed by 137 scientists. Another letter called the authors' findings "largely irrelevant." […] Wilson told me the new proposed evolutionary model pulls the field "out of the fever swamp of kin selection," and he confidently predicted a coming paradigm shift that would promote genetic research to identify the "trigger" genes that have enabled a tiny number of cases, such as the ant family, to achieve complex forms of cooperation. His next book, The Social Conquest of Earth, expands on his theories—and takes up the question left dangling at the end of the Nature article. "It starts with posing the questions that I call the most fundamental of philosophy and religion," he said. "Where did we come from, what are we, and where are we going?"" The full piece.
See Also:

Aldous Huxley's LSD Death Trip
From Open Culture: in 1936, Aldous Huxley "headed West, to Hollywood, the newest of the New World, where he took a stab at writing screenplays (with not much luck) and started experimenting with mysticism and psychedelics — first mescaline in 1953, then LSD in 1955. This put Huxley at the forefront of the counterculture's experimentation with psychedelic drugs, something he documented in his 1954 book, The Doors of Perception. Huxley's experimentation continued right through his death in November 1963. When cancer brought him to his death bed, he asked his wife to inject him with "LSD, 100 µg, intramuscular." He died later that day, just hours after Kennedy's assassination. Three years later, LSD was officially banned in California." Watch:
See Also:

Markowitz Special: Clint Eatswood: Thelonius Monk
Two greats. Worth every note:
See Also:

From the St. Augustine Record, a news bit made for Fox: "Representatives for the Casa Monica Hotel are defending a company policy that prohibits all badges and buttons — even American flag pins. "The American flag greets every guest and employee with its symbolism of our belief in this great country," according to a statement from the Casa Monica Hotel. "However, our employee handbook clearly states, 'No other buttons, badges, pins or insignias of any kind are permitted to be worn.'" Sean May, 26, a front desk supervisor at the Casa Monica Hotel, told Channel 4 in Jacksonville on Thursday that his boss told him to remove his lapel pin or go home. He went home. May is now fighting the company's policy. […] St. Johns County Commissioner Mark Miner, a sergeant in the Florida National Guard, issued a statement Friday criticizing the hotel's management. […] Miner also wrote the policy shows "disrespect" for the flag and has brought "embarrassment" upon St. Johns County. Representatives for the hotel said in the prepared statement that "The property reflects its pride in America and great patriotism by flying the Stars and Stripes high over the hotel.""