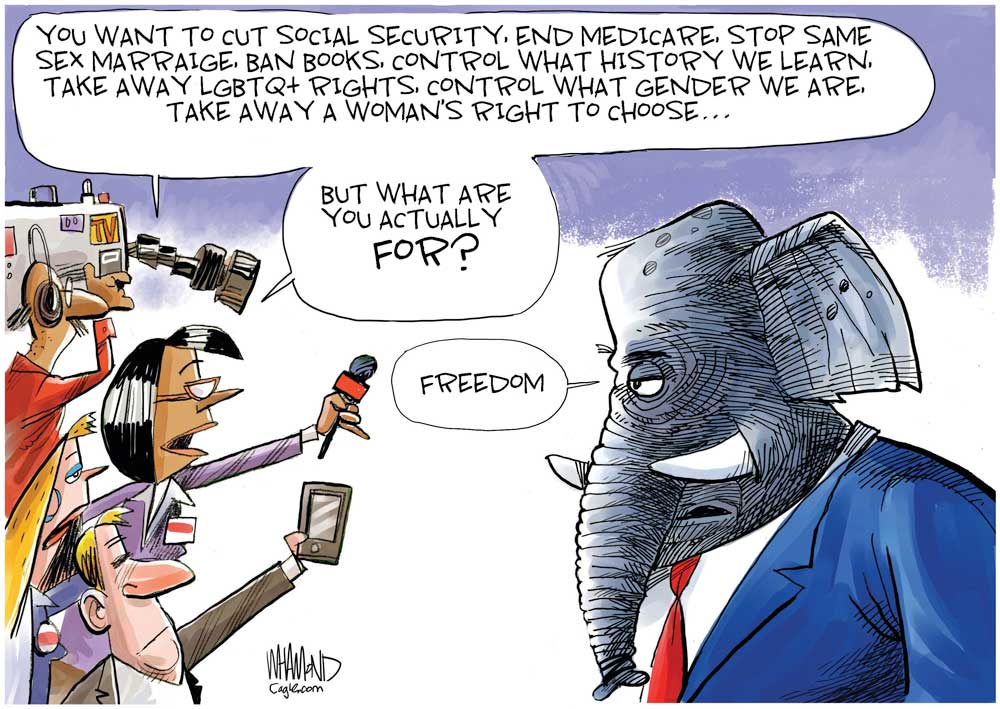 You're welcome to send your Live Wire news tips or suggestions to [email protected].
Today's Live Wire: Quick Links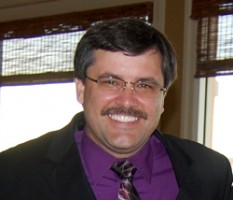 Flagler County's prodigal son, Bill Delbrugge (the once and future superintendent), is back from the land of prodigals (Egypt and environs) for a few days. He'll be holding court at Woody's this afternoon at 5, welcoming all comers. (Woody's, if you don't already know, is in the Winn Dixie shopping center on State Road 100). If you haven't done so already, make sure you do your homework first to cut down on needless questions that Delbrugge addresses in these two letters to you:

Feed Flagler Update X: Chicks With Cans Special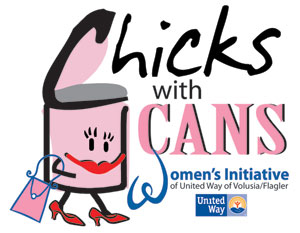 Sandra Mullen writes: "The Chicks with Cans was excited to assist in the Feed Flagler Project. I organized my gals under the United Way, Women's Initiative of Flagler County and other incredible non-members, under the auspice of "Chicks with Cans"…..logo and all….see attachment and we spent this past Friday and Saturday out in front of the Palm Harbor and Flagler Beach Publix stores and collected nonperishable food items from our Flagler County shoppers. We were there from 1—4 each day. We collected more food than I ever thought possible (you must come see my office…and food is still coming in….and we have overflow at Eagles Nest Storage) and $200 in cash and $500 from my group the Women's Initiative of Flagler County to be split; $250 in groceries and $250 to be given to buy the food for the Thanksgiving dinner that will be served.
"The real story behind this is that our county is full (a majority not a minority) of givers…and this 52 year old woman who was beginning to think that a majority of our community had become disheartened and complacent (those in our community who believe they gave everything they plan on giving–school taxes and everything else to help our children and families–where they came from not here), was gratefully mistaken!!! Our community is coming together and does want to help, in some cases until it hurts, barely having enough to take care of their own family. My faith in our community, the human race, has been reinstated and my opinion and heart has grown because of it. I'm truly amazed. I have many stories to tell you of the people, all walks of life and ages, who were heartfelt in their generosity."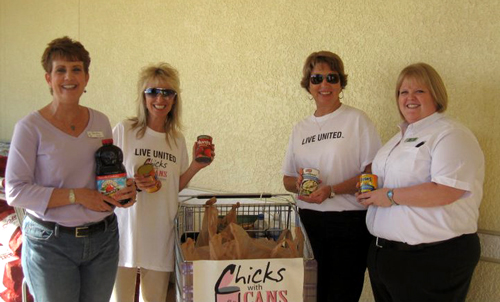 Feed Flagler's purpose: The drive is designed to raise thousands of dollars for Flagler County's food pantries and to pay for the Nov. 24 Thanksgiving meal for some 2,000 people in the second annual Feed Flagler celebration. The effort is also designed to stock families' and food pantries' shelves well beyond Thanksgiving, which is what makes this necessary and particularly worthy. There's also a challenge on: several companies and government agencies are competing to out-raise each other, in money and food donations.
Please do your part. We're doing ours. We started our own fund-raising through FlaglerLive, seeding it with an initial contribution of $100 and further contributions from the following, bringing us to $475:
Hollingsworth Gallery's JJ Graham
David Millonig in Pensacola
Nancy Nally in Palm Coast
Darrell Smith in Flagler Beach
Palm Coast Bible Church
Inna Hardison
Anthony Mike Kales
Kendall Clark
Jim Guines
Lynn Snyder
Anonymous
If you'd like to donate but would prefer to remain anonymous, just send us a note here and we'll leave your name out of it. Thank you all. Keep it coming.
In Flagler Beach: Please drop off your non-perishable food items at the BeachHouse Beanery–the official coffee house of FlaglerLive–by Nov. 17. The items most needed include rice, pasta, tomato sauce, canned tuna, canned corn,canned beans, peanut butter, jelly, soups and canned fruit.
Here, so far, is the list of monetary donors through the county's efforts:
Bug Guard Services, Inc. ($1,000)
Acme Trophies
Biblical Truth Ministries ($505)
Phyllis Carmel
First Coast Community Credit Union
Grace Tabernacle Ministries
Prosperity Bank
Temple Beth Shalom
University Women of Flagler, Inc.
Jean MacAllister
New Beginnings Church, Inc.
Cornelius & Ruth Van De Weert
P. Hassid
Flagler County's three Rotary groups
Tax Collector Suzanne Johnston
John's Auto Parts of Bunnell ($1,000)
Adella Latus
Michael and Patricia Danforth
Rev. Elizabeth & Charles Gardner
Helio Creative
Hijackers Restaurant
ITT TDS
Johnson Orthodontics
Microhose
Palm Coast Lions Charities
Pepsi Co.
Philippine American Association
Rocky's Pizza (Flagler Beach)
Rotary Club of Flagler County Foundation ($500)
Rotary Meeting (Single-Meeting Donation, $425)
Cornelius & Ruth Van De Weert
N.D. Walsh
Waste Pro ($500)
Winn Dixie
FlaglerLive
Here are the members of Team Flagler's Food Drive Challenge, coordinated by the county's Joe Mayer and Christie Mayer (313-4094):
Flagler County Board of County Commissioners
Flagler County Tax Collector
Flagler County Property Appraiser
Flagler County Schools
Flagler County Health Department
Flagler County Clerk of Court
Flagler County Sheriff's Department
Flagler County Supervisor of Elections
City of Bunnell
City of Flagler Beach
City of Palm Coast
Chicks With Cans
Waste Pro
Hammock Dunes Club
Pop-a-Lock
See Also:


Enterprise Flagler, the public-private economic development partnership that added the fall's failed tax-and-build referendum to its history of question marks, is trying to pull a Lazarus act and make itself relevant again. A friend attending Enterprise Flagler's latest show, held Wednesday at the Flagler County Association of Realtors building on State Road 100, sent in the following report:
Wednesday afternoon, Enterprise Flagler and Jacksonville Community Council Inc. (JCCI), conducted a workshop entitled Recession Recovery and Economic Competitiveness in Flagler County. The workshop was attended by some 40 individuals and was hosted by Enterprise Flagler to seek the input of local leaders, business owners, and concerned citizens on the county's economic future.
The council led meetings previously in Nassau, Baker and Clay Counties, with future meetings planned for St. Johns, Putnam and Duval Counties. The results of this workshop will be provided to local government leaders during an intergovernmental workshop , to be held, December 14th, at the Emergency Services Building, in Bunnell.
These individual sessions, are the result of Cornerstone Regional Development Partnership, receiving a large grant and hiring JCCI, to perform the project to answer the question: How can Northeaster Florida retain existing jobs and quickly create new jobs, while best positioning the region for long-term economic growth? JCCI was represented by Skip Cramer, Executive Director, Elaine Brown, Study Chair, and Clanzenetta Brown.
Palm Coast Holdings' David Lusby Enterprise Flagler's Greg Rawls provided statistics on the local workforce and spoke of the benefits of living in Flagler, with Rawls talking in detail about the workings of Enterprise Flagler itself. He told the group of a 14 percent increase in inquiries to the Enterprise Flagler website over the past three months, though the spike could have something to do with the organization being the face of the failed economic development initiative it pushed onto the November ballot before asking the county commission to scarp it.
A third speaker did not show for the presentation. A lengthy question and answer discussion period followed. The basic theme: Municipalities should be working together for common benefit. John Walsh, the Palm Coast Observer's publisher, offered up an alternative plan: branding, innovation and development, with an additional half-cent sales tax as a funding mechanism, with proceeds shared between the county and the municipalities. Critics of that alternative proposal suggest that dividing the dollars would divide the efforts necessary to solve the county's problems while adding to existing divisions, with Palm Coast having its own economic development team and at times competing with the county for the same prospect.
The discussion took place in the context of an upcoming inter-governmental meeting in mid-December on economic development. The meeting's theme was Commissioner Milissa Holland's idea. She'd been pushing the county administration to provide an economic development plan of its own. The administration instead appears to have handed the task to Enterprise Flagler.
See Also:

The Roberts Court: Muddled, Flabby, Polarizing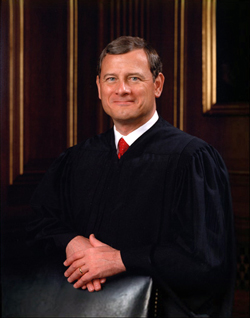 Adam Liptak among the most incisive analyst of the U.S. Supreme Court currently working. His latest nails a worrisome reality. From The Times: "The Supreme Court under the leadership of Chief Justice John G. Roberts Jr. is often criticized for issuing sweeping and politically polarized decisions. But there is an emerging parallel critique as well, this one concerned with the quality of the court's judicial craftsmanship. In decisions on questions great and small, the court often provides only limited or ambiguous guidance to lower courts. And it increasingly does so at enormous length. Brown v. Board of Education, the towering 1954 decision that held segregated public schools unconstitutional, managed to do its work in fewer than 4,000 words. When the Roberts court returned to just an aspect of the issue in 2007 in Parents Involved v. Seattle, it published some 47,000 words, enough to rival a short novel. In more routine cases, too, the court has been setting records. The median length of majority opinions reached an all-time high in the last term. Critics of the court's work are not primarily focused on the quality of the justices' writing, though it is often flabby and flat. Instead, they point to reasoning that fails to provide clear guidance to lower courts, sometimes seemingly driven by a desire for unanimity that can lead to fuzzy, unwieldy rulings." The full story.
See Also:

Christian Legal Society's Woes

From Scotusblog: "The Christian Legal Society, a faith-based law students' group, lost one argument before the Supreme Court by the way its case was tried, and now has lost its other claim over a second legal complication. The Ninth Circuit Court, in a short ruling on Wednesday following a Supreme Court remand, said it could not find in the record enough to show that the group's chapter at Hastings College of Law in San Francisco had actually made the argument it now wanted to press. The CLS chapter's lawsuit in federal court contended that the College of Law discriminates against it by denying it campus privileges because it will allow only students who share its religious views to take part in its activities. It took its case to the Justices last Term (docket 08-1371) after the Ninth Circuit had upheld the school's so-called "nondiscrimination policy" on the premise that it was an "all-comers policy" that was enforced neutrally. In a 5-4 ruling June 28, the Court agreed."
"[…] The chapter, however, also had a second strand in its discrimination argument — that the policy, even if an "all-comers" approach as written, actually was enforced in a discriminatory way in practice. […] On Wednesday, the Circuit Court reacted. Borrowing a phrase used by other courts in similar circumstances, the Circuit Court panel said that "Judges are not like pigs, hunting for truffles buried in briefs." Though it said it had, nevertheless, engaged in an "assiduous digging" in the legal papers filed by CLS's lawyers, it found that the discriminatory enforcement argument had not actually been put forth. "We've found nothing reasonably supporting its existence," the panel said." The full article.
See Also:

William Pfaff in Foreign Affairs: "The United States today displays certain characteristics of a classical militarist state, as the great modern historian of militarism, Alfred Vagts, has described it — a society in which military and internal security demands are paramount, its political imagination obsessed by vast threats yet to be realized. Vagts wrote that militarism has meant "the imposition of heavy burdens on a people for military purposes, to the neglect of welfare and culture…."It exists, he notes, as "a civilian as well as a military phenomenon." […] The United States increasingly finds itself the well-meaning leader that empowers individuals whose entourages often prove unsavory, and who themselves develop, to borrow a phrase from former Vice President Dick Cheney, "other priorities."
"[…] Between the beginning of the Cold War in Europe and the present war in Afghanistan, a period has passed that included the Korean War, the Vietnam War and Cambodian invasion; U.S. interventions in Lebanon, Grenada, Panama, the Dominican Republic, El Salvador (indirectly), Somalia (in connection with a UN operation, followed by sponsorship of an invasion of Somalia by Ethiopia), and two invasions of Iraq and one of Afghanistan None except the Gulf War deserves to be called a victory. The United States' millenarian notions of a national destiny and the militarism that has infected American society have been responsible for a series of wars from which Washington has gained little or nothing, and suffered a great deal, while contributing enormously to the misfortune of others. Within its borders, the United States is invulnerable to conventional military defeat; that cannot be said of its forces deployed elsewhere. U.S. security is far more likely to be found in a noninterventionist foreign policy designed to produce a negotiated military withdrawal from both Afghanistan and Iraq, without leaving bases behind, and a general disengagement from military interference in the affairs of other societies, leaving them to search for their own solutions to their own problems. So drastic a reversal of U.S. policy will not be possible without heavy political costs, both domestic and foreign. Nevertheless, the time has come for U.S.policymakers to begin considering reversing course." The full essay.

From Humanities magazine: "For more than a year now, Jack Russell Weinstein's monthly radio show "Why?" has pursued a quirky intellectual agenda whose first principle can be stated thus: Philosophy is for everyone. "If I was to play basketball outside with a bunch of neighborhood folks," Weinstein explains, "no matter how badly I did it, and it would be pretty badly, we would still call it basketball." And the act of philosophizing—all that questioning of assumptions and considering of implications—Weinstein says should be thought of as a common event. Togas optional, no advanced degree required. "Everybody does philosophy every day. Some do it more frequently. Some do it better than others. But I am very frustrated by the people who say the only people who do philosophy are people with PhDs." Weinstein himself has a PhD. He is a professor of philosophy at the University of North Dakota in Grand Forks and director of the Institute for Philosophy in Public Life. "Why?: Philosophical discussions about everyday life" is produced by North Dakota's Prairie Public Radio. The show's unpretentious Midwestern values and everyday sensibility have not kept Weinstein from reeling in some extraordinary guests. Among them have been Amelie Rorty, author, professor and honorary lecturer in the Department of Global Health and Social Medicine at Harvard, who spoke about self-deception and why it is useful. […] Weinstein begins each episode with a monologue. It's a stand-up philosophy routine, filled with anecdotes, history, current events, and humor. He sets forth issues his guest might address, as when Sen was on his show. Weinstein asked, How are human capabilities related to democracy? Why is famine a political problem rather than simply one of food supply? How does all of this stem from a misunderstanding of Adam Smith and the connections between morality and commercial structures?" The full, fascinating story.
See Also:

From Psychology Today: "It's a subject that's full of shame: low sex drive. When your partner has no interest in sex despite your best efforts, it's easy to become perplexed. And without guidance, partners may characterize the problem in ways that can destroy the relationship. In a society saturated with sexual imagery, it seems strange that some people have no desire for sex. But it is a startlingly common problem. Millions of people suffer from a condition known as hypoactive sexual desire (HSD), about 25 percent of all Americans, by one estimate, or a third of women and a fifth of men. Sex researchers and therapists now recognize it as the most common sexual problem. […] Many couples in conflict may have an underlying problem with sexual desire. When desire fades in one partner, other things start to fall apart. […] Ordinary people aren't in a constant state of sexual desire. Everyday occurrences "fatigue, job stress, even the common cold" can drive away urges for lovemaking. Usually, however, spending romantic time with a partner, having sexual thoughts or seeing stimulating images can lead to arousal and the return of a healthy sex drive. Yet for some people, desire never returns, or was never there to begin with. […]
Experts agree that there is no daily minimum requirement of sexual activity. In a British survey, published in the Journal of Sex and Marital Therapy, 24 percent of couples reported having no sex in the previous three months. And the classic study, Sex in America, found that one-third of couples had sex just a few times a year. Although the studies report frequency of sex, not desire, it's likely that one partner in these couples has HSD. […] One common source of reduced desire is the use of antidepressants known as selective serotonin reuptake inhibitors. […] Physiological problems can also lead to a loss of sexual desire." The full article.
And now a bit of Chris Rock on Clinton, Men and Sex:

Harold Bloom Recites Wallace Stevens' "Tea at the Palace of Hoon"
It's Wallace Stevens Week, and Harold Bloom, the great literary critic, recites a Stevens poem below. But what's that business with his glasses?
See Also:

From Seed: "Defining "mental illness" has vexed researchers for more than a century. Are mentally ill people just different from others in the larger group? If so, I'd be classified as mentally ill when compared to my immediate family because I like long-distance running and don't play a musical instrument, and my son would be mentally ill because he doesn't like math and science. The American Psychiatric Association, in its bible, the Diagnostic and Statistical Manual of Mental Disorders (or DSM, for short), devotes hundreds of pages to describing and cataloging mental disorders. […] Now the current guide, the DSM-IV, is being revised again. The DSM-V is scheduled to be released in 2013, and one of the key areas slated for change is the definition of "mental disorder." […] One of the biggest changes in their proposed definition is the statement that a mental disorder "reflects an underlying psychobiological dysfunction." They are, in essence, saying that there is nothing truly "mental" about these disorders—the disorders are a result of physical problems in the brain. This is a huge acknowledgment for a field that once thrived on such vacuous concepts as the "id" and the "superego." […] Because of perplexing issues like these, publication of the DSM-V has been delayed, with sections and recommendations being released for commentary at intervals along the way. The hope is that ultimately, the final document will better reflect the consensus of the psychiatric community. Unfortunately, whenever the document is finally released, it probably still won't tell me if I'm crazy for wanting to run a marathon, or if my son is insane to pursue his dream of becoming a rock star." The full article.
And now for a clear example of unqualified mental illness on a mass scale:
See Also:

Diane Special: Stuart Smalley Rewind
Besides the inherent value in remembering Al Franken in his better days, this has therapeutic value for all of you Thanksgiving slaves out there who think you're about to be overwhelmed by the day's cooking and invasion-hosting duties, particularly Diane
See Also: