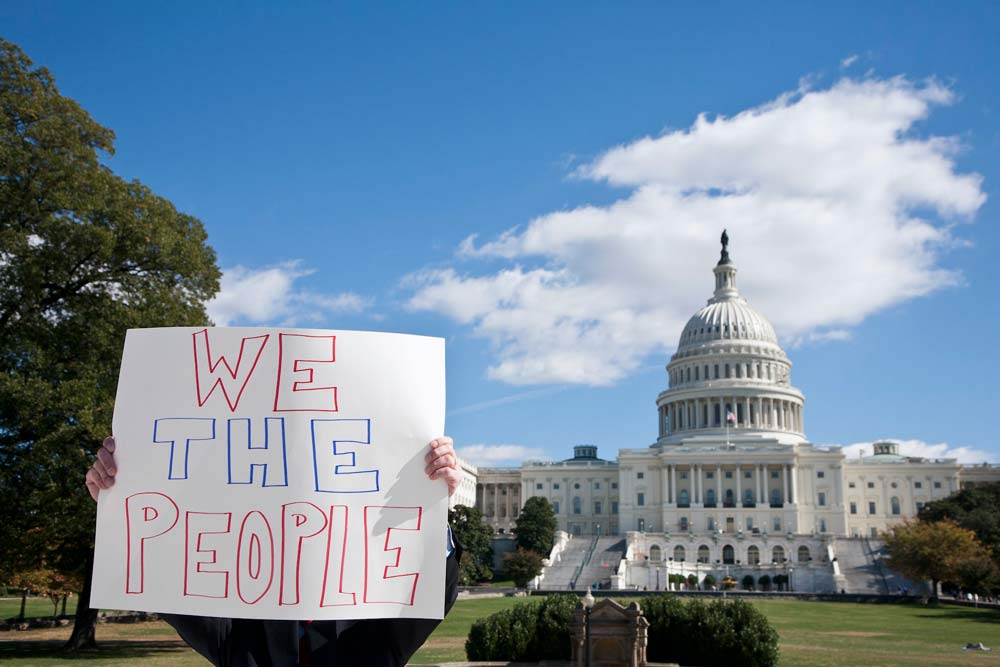 You're welcome to send your Live Wire news tips or suggestions to [email protected].
Today's Live Wire: Quick Links


Don't Ask Don't Tell Should Be History
Judge Virginia A. Phillips of Federal District Court for the Central District of California on Tuesday ordered the immediate injunction of "Don't Ask Don't Tell," the 17-year-old Clinton-era policy banning gays and lesbians from serving in the military if they are outed. "Judge Phillips wrote that the 17-year-old policy "infringes the fundamental rights of United States service members and prospective service members" and violates their rights of due process and freedom of speech," The Times reports. […] "Two other recent decisions have overturned restrictions on gay rights at the state and federal levels. Tuesday's ruling, in Log Cabin Republicans v. United States of America, could have a potentially sweeping impact, as it would apply to all United States service members anywhere in the world. […] Alexander Nicholson, the named plaintiff in the lawsuit, said "we sort of won the lottery," considering the breadth of the decision. Mr. Nicholson is executive director of Servicemembers United, an organization of gay and lesbian troops and veterans.
"[…] The government is expected, however, to appeal the injunction to the Court of Appeals for the Ninth Circuit to try to keep it from taking effect pending an appeal of the overall case. Such a move would carry risks, said Richard Socarides, who was an adviser to President Bill Clinton on gay rights issues. "There will be an increasingly high price to pay politically for enforcing a law which 70 percent of the American people oppose and a core Democratic constituency abhors," he said." The full story.
See Also:

Oral Arguments: Homophobes and Marines' Funerals
Lucky for us, the U.S. Supreme Court is slowly relenting on letting us into the courtroom to hear its oral arguments. TV cameras aren't yet in there, and will be at some point in the next couple of centuries, but audio is good enough. Used to be the justices would allow audio recordings, but not for public release. That ended when Stephanie Guitton and Peter Irons in 1993 successfully argued that the audio recordings should be public. They published an initial batch of a couple of dozen arguments, and the internet did the rest, with the Oyez Project publishing them as far back as they've been made. They're almost always fascinating. They'll be featured here periodically, because as history and legal insights go, it doesn't get better than this.
Today's case: Phelps v. Snyder, the case involving the funeral of a 20-year-old Marine in Maryland where the small band of a so-called church picketed, about 300 feet away, with signs calling the dead Marine a sinner and claiming his death would have been avoided had he not been gay. The case was argued Oct. 6. You can hear it all below, and follow along with the transcript, also provided.
---
Phelps v. Snyder[media id=91 width=250 height=100]
See Also:

Florida Won't Appeal Gay Adoption Decision
From AP: "Florida's gay adoption ban won't be enforced anywhere in the state after the Department of Children and Families decided Tuesday not to appeal the ban's overturn to the state Supreme Court. The only way the case stays alive is if Attorney General Bill McCollum separately decides to appeal to the Supreme Court to keep the ban in place. He would have to do so without the support of the child welfare agency, which is changing its forms so adoptive parents aren't asked if they're gay. If McCollum doesn't appeal, it will end the three-decade old ban that was considered the strictest in the country. The state's 3rd District Court of Appeal last month upheld a 2008 ruling by a Miami-Dade judge, who found "no rational basis" for the ban when she approved the adoption of two young brothers by Martin Gill and his male partner. McCollum's office said he isn't sure how he will proceed, but his lawyers will talk with DCF's lawyers before a final decision is made. A decision to appeal must be made by Oct. 21."
See Also:

How Cable News Is Demolishing American Politics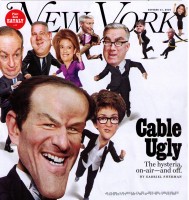 The louts have it. If you don't polarize, you don;t get ahead. That's television news today. From New York magazine: "The rise of Fox News on the right and MSNBC's follow-up pincer movement on the left have trapped and isolated CNN inside its brand, desperate to find a way forward. […] Fox's secret is that viewers stay. That's because Fox's rightward flanking maneuver, capturing a disenfranchised part of the audience, was only part of its strategy. The news, especially political news, wasn't something that happened. It was something that you shaped out of the raw data, brought out of the clay of zhlubby, boring politics, reborn with heroes and villains, triumphs and reverses, never-ending story lines—what TV executives call "flow." And the beauty of it was that the viewers—the voters—were the protagonists, victims of evil Kenyan socialist overlords, or rebels, coming to take the government back. There was none of the on-the-one-hand, on-the-other-hand relativity crossfire that mirrors the journalism-school ideal of objectivity. All the fire went one way. The viewers, on their couches, were flattered as the most important participants, the foot soldiers in Fox's army; some of them even voted. […] The cable-news business is creating politics in its own cartoonish, desperate, loopy, egomaniacal image. While Zucker and Griffin are both liberals, they got in the politics business for the ratings, and MSNBC's new identity has been a ratings boon. […] The game may be destroying American politics—but it's the only game in town, and CNN, thus far, is out of it. "Being a passionate centrist is always a bit harder than a raving lunatic on each side," Eliot Spitzer told me. "They do not recognize a reality that Fox and MSNBC recognize," says a former senior CNN staffer. "You have to be real showmen and hook into America, which is blue collar and angry. The CNN culture is still very strange. You walk into that building, you think you're the Jesuits and you're protecting a certain legacy. They still look at Fox as a carnival—not Fox as a brilliant marketing entity. It's weird. They're decades into it, and they'll protect it to the end." Piers Morgan, coming in, knows he has to polarize, even if he's not partisan. "I want to be that guy in a year's time who's the most loved or the most hated," he says. " The full article.

Foreclosure Forgeries and Robo Signers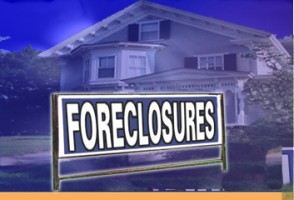 From the Wall Street Journal: "Florida, hard hit by the housing crisis, is emerging as a central hub of the mortgage-related problems. The AG's investigation casts a light on the legal ecosystem that worked on behalf of big lenders and mortgage servicers representing mortgage-bond investors.
"The law firms and a Lender Processing unit, Docx LLC, which did work at a suburban Atlanta office, handled the nitty-gritty paperwork necessary to verify key document batches, including ownership transfer of a loan, known as an assignment, and the amount owed by a borrower losing his home. That paperwork processing at the law firms and lenders allegedly didn't review all information needed, such as who owned the loan or borrower financial information, the Florida attorney general claims. The Florida attorney general's office is looking at possible use of "fabricated documents" used in foreclosure actions in court, according to the attorney general. Those documents often were processed by what are known as "robo signers" who may handle hundreds of documents a day. These robo-signers allegedly processed documents using inaccurate or incomplete information."
See Also:

Buyers anxiously await foreclosure deals to go through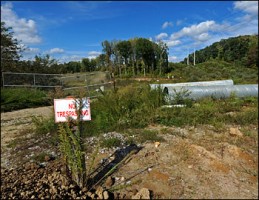 "Some area residents are increasingly anxious about contracts they've signed to buy foreclosed homes. A few in the Washington region have seen their deals put on ice. And others have decided to no longer consider foreclosures as they go about house hunting. […] The problems now afflicting the real estate market initially emerged when Ally Financial, formerly known as GMAC, announced that it was suspending evictions after discovering problems with the documents related to foreclosure proceedings. […] emotions among potential buyers are running from ambivalence to anger. Donna Shaw, who's been in the market for a home for more than a year, has been looking only at foreclosures and other distressed properties being sold cheap. She'd already backed out of a contract on a foreclosed home early in her search because she suspected there was a hole in the roof and could not get an answer from the seller. "I'm tired of going through all this, getting my hopes up about a home and it falls through," she said. "Foreclosures are already scary and now they're even scarier." The full story.

Krugman: The United States of Selfishness
From a Paul Krugman column: "Right now, by any rational calculation, would be an especially good time to improve the nation's infrastructure. We have the need: our roads, our rail lines, our water and sewer systems are antiquated and increasingly inadequate. We have the resources: a million-and-a-half construction workers are sitting idle, and putting them to work would help the economy as a whole recover from its slump." Yet "Chris Christie, the governor of New Jersey, canceled America's most important current public works project, the long-planned and much-needed second rail tunnel under the Hudson River. It was a destructive and incredibly foolish decision on multiple levels. But it shouldn't have been all that surprising. We are no longer the nation that used to amaze the world with its visionary projects. We have become, instead, a nation whose politicians seem to compete over who can show the least vision, the least concern about the future and the greatest willingness to pander to short-term, narrow-minded selfishness." The full column.
See Also:

Tender Loving Polygamy? Not Quite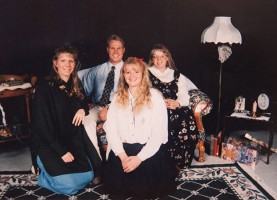 From Linda Lowen: "TLC has built a successful network by showing viewers every possible permutation of family. From the dysfunctional Jon & Kate Plus 8 (now minus Jon), to the small parents/normal-height kids of Little People, Big World — and even the hyper-reproductive Duggar family of 18 Kids and Counting — viewers have yet to turn away and say, "Enough is enough." But TLC may have just crossed that line with the new polygamy reality series Sister Wives. What's it like for four women married to the same man? Why, they're all just one big happy family if you believe what the stars of the show told Meredith Viera on NBC's Today show earlier this week. Viera, a sensible law-abiding citizen, reminded viewers at least twice during the interview that polygamy is illegal. (And, in fact, only one of the four marriages is legally recognized.) […] Here's the sad truth. Each of the 'older' wives, married to Kody for well over 15 years, is familiar and boring and he's tired of them. Like many women who've had multiple children, they've put on weight; and I'm getting the impression there's not a lot of time nor money for these women to get out to the gym, exercise and focus on themselves, and make their needs top priority." The full story.
See Also:

Art Critic Robert Hughes: The Interview