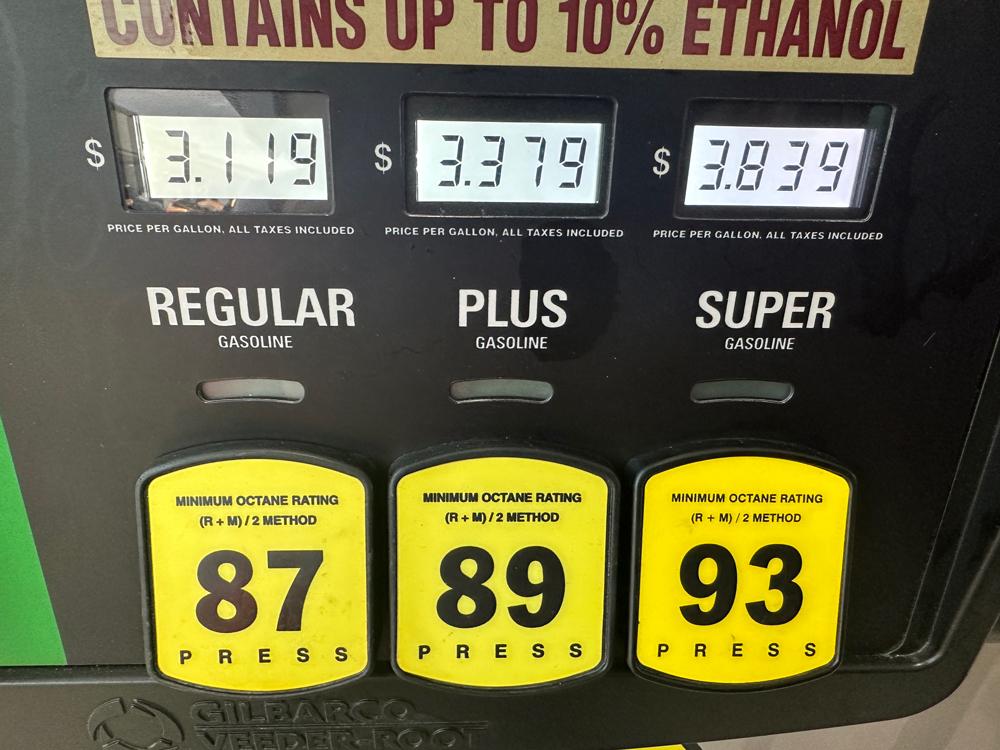 Average gasoline prices in Florida have continued to decline, with prices dipping below $3 a gallon in some areas as demand has slowed.
Prices in the Palm Coast area are ranging between $3 a gallon and $3.25, with lower prices prices further south: around $2.84 a gallon at Buc-ee's and Sam's Club along LPGA Boulevard in Daytona Beach.




The AAA auto club said the average price of a gallon of regular unleaded Monday in Florida was $3.16, down 12 cents from a week earlier. AAA spokesman Mark Jenkins said prices are the lowest since December 2022 and that about 20 percent of Florida gas stations have gas costing below $3 a gallon.
"The seasonal decline in driving demand, coupled with gasoline supply builds and falling oil prices are all contributing to the recent pump price drop," Jenkins said in a statement. "Expect these low prices to hang around through the holidays, unless oil prices suddenly spike or there's an unexpected disruption to fuel supplies."
The Pensacola area was averaging right at $3 a gallon, while the Crestview-Fort Walton Beach area was at $3.01, and the Orlando area was at $3.05, according to AAA. Meanwhile, for example, the West Palm Beach area averaged $3.35 a gallon. The statewide average was 35 cents lower than a month ago and 30 cents less than a year ago. The national average Monday was $3.42 a gallon.
–News Service of Florida and FlaglerLive