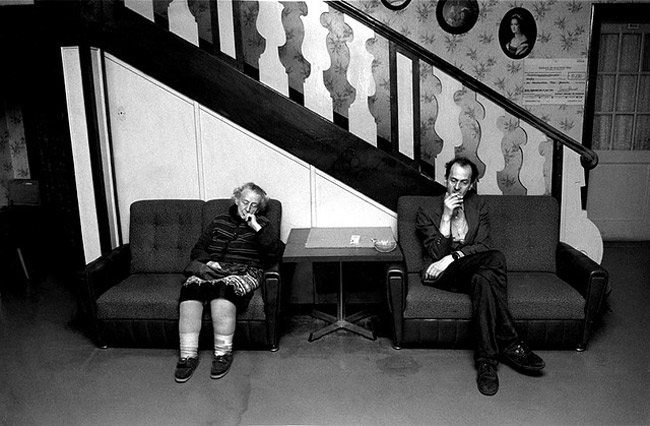 Elsie Simpson of Palm Coast took care of her elderly mother for years. But when her mother lost her leg, Simpson was no longer able to care for her. She watched her mother spend her life savings on long-term care and lose her home before placing her in a nursing home. "It was very eye-opening," Simpson said. "Not pretty."
"That's when my husband and I decided to get long-term care insurance," she added. That was 11 years ago.
Even though long-term care is a major financial risk for the elderly, the current market for long-term care insurance is rather small. Only about 10 percent of seniors have long-term care coverage, according to the Florida Partnership for Long-term Care, and just 3.5 percent of policies were bought by people 44 or under.
Simpson, a Haven Hospice volunteer, now 72, thoroughly pieced together a long term care insurance policy to make sure hers and her husband's future care will be taken care of. "I don't want to depend on my kids," she said. "Too many people don't plan for their care needs in old age. People don't like to think about it."
But Simpson is the exception.
The majority of elderly rely on family members, even though 70 percent of all seniors will require some form of long term care after age 65, according to the National Clearinghouse for Long Term Care Information. Simpson said that she thinks many don't buy long-term insurance because of Medicaid. "Most people reach for their checkbooks until they run out of money and then Medicaid steps in to pay for nursing home," she says.
But that's the thing: Medicaid doesn't kick in until it's a last option. A couple or an individual must have exhausted all monetary means before becoming eligible. That means literally spending or liquidating all assets. Long-term care insurance can be a hedge against that, if it's affordable.
Chris Draughon, director of financial planning at First Coast Financial Advisors in St. Augustine, says the number one reason seniors lose their retirement portfolio is to the cost of long-term care. "I have seen people lose their life savings too many times," Draughon said. "Planning for long term care is important in order to manage your finances optimally."
Draugon said that seniors should look closely at adding long-term care insurance to their financial structure. "I recommend getting long term care insurance to people who have a retirement portfolio (or net worth) of $300,000 – $2.5 million dollars," he said.  Consumers who have little savings don't need it because they qualify for Medicaid," while wealthy consumers can pay out of pocket. However, even those who can pay out of pocket might benefit from having the insurance Draughon said. "People like Warren Buffet have purchased long term care insurance."
Simpson and her husband, originally from Pennsylvania, got their long term care insurance policy in their early 60s when they were still fairly healthy. "The earlier you sign up the better. Rates go up with age," she said, though in 2011, just 3.5 percent of policies for long-term care were bought by people 44 years old or younger, according to the American Association for Long-Term Care Insurance.
Simpson and her husband pay $300 a month, or $3600 a year, for long-term care insurance. "The insurance is expensive but well worth it," Simpson says. "Paying for care myself in the future is going to hurt much more than the cost of the insurance premium." Simpson's intension with long-term care insurance is to either go into assisted living or stay in the home with in–home care such as Granny Nannies.
Joel Fallon, owner of Granny Nannies of Flagler and St. Johns counties, a service that helps seniors with daily tasks, said that private long-term care insurance makes up about 20 percent of Granny Nannies billing. "Most people pay out of pocket," he said.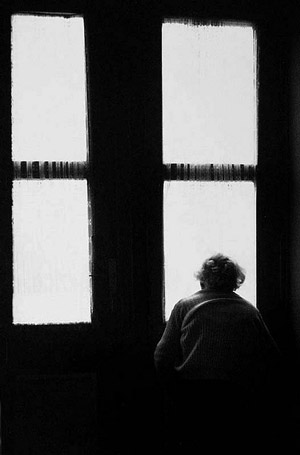 Fallon himself got into the long-term care industry 12 years ago after he witnessed his own grandmother, crippled with polio from childhood, get in-home care that was "extremely costly."
"The agency that took care of my grandmother was all about making money," Fallon said.  "They paid the caregiver less than half of what they charged us. That's when I decided to get into this business."
Today, Granny Nannies provides hands-on care for the elderly in their own homes. "We do the things for people that we just take for granted like bathing, cooking, cleaning," Fallon said. "It's cheaper to stay in your own home and most people feel more secure and do much better in their own environment."
It's also less traumatic and often more humane than a move to a nursing home, especially in Florida, where nursing home regulations are light, and the ratio of patient-to-personnel has been raised by a Legislature too pliant to the nursing home industry lobby, and too eager to lower its Medicaid obligations. In July 2011, the amount of direct care a nursing home patient was entitled to from a caregiver fell from 3.9 hours to 3.6 hours.
Granny Nannies currently has 84 Certifies Nursing Assistants (CNA's) and 2 registered nurses (RN's) on staff.  Granny Nannies charges $13.99 an hour for their services, among the more reasonable rates in the business, and the care givers get paid $9 an hour.  In 2011, the average cost for a home health aide was $21 an hour, according to the Department of Health and Human Services. "And no extra on weekends," Fallon said. "I am not in this business to make money it's about taking care of the elderly."
Fallon said that it all comes down to financing the care.  "I have always emphasized the need to plan for your elderly years," he said.  "Our biological makeup is that we are going to get old."
Before exploring which kinds of long-term care is needed, one should be clear about how to pay for it, Fallon said. "Once the financing is established, it's time to choose the right care," he says. "In-home health care, assisted living or nursing home? Does the family member need a few hours of help at home or is it time to move out."
Some families are delaying the costly option of assisted living facilities by getting help in the home or by moving into an independent living apartment where some basic services are provided, such as Las Palmas in Palm Coast. There, families can hire their own private home care separately.
//
//
Draughon said that people should start thinking about long-term care insurance in their 50s, before they develop health issues that could affect coverage and rates. "Having a long term care insurance policy will help you stay in your home instead of being in a nursing home," he said.
According to a 2011 MetLife market survey of long-term care costs, the national average daily rate for a private room in a nursing home rose 4.4 percent last year from $229 ($83,585 annually) in 2010 to $239 ($87,325 annually) in 2011. Similarly, the national average assisted living base rates increased by 5.6 percent from $3,293 monthly ($39,516 annually) in 2010 to $3,477 monthly ($41,724 annually) in 2011. In-home care costs did not change from previous year but remained an average of $21 an hour.
The typical time in a nursing home is a little less than four years, Draughon said. This means that without an insurance policy an elderly couple might end up costing close to $700,000 to stay in a nursing home for four years.
In-home care is considerably less expensive than the cost of nursing homes, yet in the overwhelming majority of cases, federal health plans such as Medicare and Medicaid will not pay for in-home care. However, within the past decade, the Medicaid laws in Florida have been somewhat updated in response to the increasing cost of long term care.  The state now offers an incentive program to buy long-term care insurance called Florida Long–Term Care Partnership Program. This partnership program between Medicaid and private long–term care insurers is designed to encourage individuals to purchase private long–term care insurance. But it's still costly, and the state provides no direct subsidies to those who can't afford it. It opens other doors.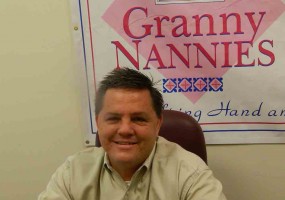 Partnership policies qualify for some tax benefits federal law. They provide policyholders with inflation protection and most importantly, provide dollar-for-dollar asset protection in the event the policyholder needs to apply for Medicaid assistance when the policy runs out.  For every dollar that the policy pays out in benefits, a dollar of assets can be protected from Medicaid spend-down requirements. In other words, this new policy seeks to remove the penalty that purchasers of long-term insurance coverage face when their coverage and benefit is considered an asset under the federal and Florida Medicaid laws. When the policy runs out, the person may most likely qualify immediately for Florida Medicaid to pay for long term care at a nursing home, without necessarily losing what's left of lifesavings.
Currently, long-term care insurance costs average about $2,000 for a single person age 55, and more than $2,400 a year for a couple who are also 55, according to the American Association of Long-Term Care Insurance. The costs may be daunting, but are relatively small in comparison with the eventual payoff, when needed.
Draughon said the reason why so many seniors don't have long term care insurance is because it's not well understood yet. "It's a very dynamic, ever changing field," he said. "It's very helpful to have an expert guide you through the decision making process."
Making the decision to hire a home care service to care for your loved one can be a difficult decision, Fallon said. "It's a huge liability. They trust you with everything so we keep our standards very high," he said. "For every 10 applicants, we hire one to two people."
Granny Nannies requires all their care takers to have a perfectly clean background, excellent references, clean drug screenings and vehicle checks. "We always ask ourselves: would we let this person take care of our mother?" he said. "We make a promise and we will make sure to keep it."