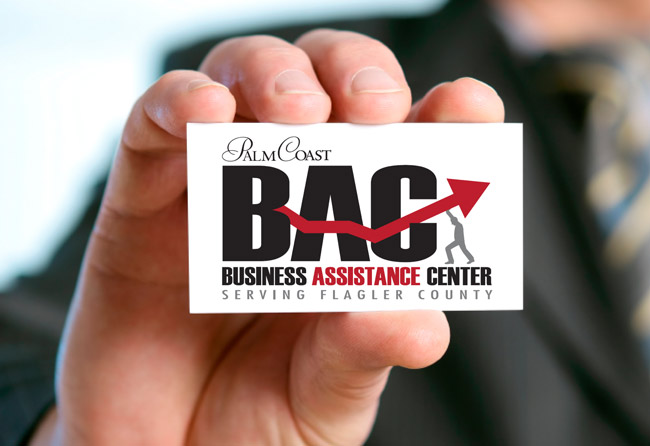 The federal government does it with student loans. It did it with Freddie Mac and Fannie Mae's mortgages. It does it through the Small Business Administration. Now Palm Coast's government is interested in going into the loan-guarantee business, backing loans of up to $10,000 for existing small businesses looking to expand or relocate.
The proposal by the city's administration was part of a broad-ranging end-of-year report to the city council on the state of the city's economic development efforts. Council members heard a report card on its seven-month-old Business Assistance Center, which took credit for the creation or retention of  19 jobs. It heard an update on a partnership program between the city and local landowners interested in marketing their land for commercial development, at a cost of $25,000 to the city. And it heard a presentation on the loan-guarantee program, never talked about before, and entailing, in its first year, $55,000 in city funds.
The money was returned from Enterprise Flagler, the now-defunct economic development public-private partnership that the city and the county were mostly paying for until this summer, when both governments decided to stop supporting the agency. Palm Coast was putting its energy into its own Business Assistance Center. The county was shifting its attention to its own newly created economic development council. The county and the city had provided about $200,000 a year to Enterprise Flagler from their general funds. The agency returned money to both governments when it dissolved. That's the money Palm Coast is proposing to use to underwrite small-business loans.
A loan guarantee is not a loan. The business would still take out its own loan for the full amount. But by guaranteeing the loan, the city is essentially the co-signer: it would be on the hook for paying back the loan should the business default. The guaranteed amount would not be very large. But they might make the difference between a business surviving or failing. "If we can keep that business occupying that storefront, we're successful," Landon said. "This isn't going to solve the unemployment issue, but one job at a time, one case at a time" would help economic matters locally, he said.
There would be conditions. (The full guidelines are posted below.) The applicant must own at least 50 percent of the business in question and be actively involved in management. The business must be for-profit. It must be located in Flagler or planning a move into Flagler. It must be in operation for at least a year: no start-ups need apply. It must be a client of the city's Business Assistance Center, and remain a client during the life of the loan, which means a maximum of two years. The minimum loan would be $5,000, the maximum loan would be $10,000, but either way, the city would guarantee a maximum of 50 percent of the loan. In other words, taxpayers would be on the hook for a maximum of $5,000 per loan guarantee, should the business default. A business could not use the loan to pay for construction or renovation.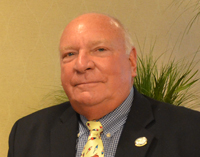 Council members raised few issues and no objections. Mayor Jon Netts saw two worst-case scenarios: either businesses apply for plenty of loans and all default, costing the city $55,000. Or no one applies, and the money sits in an account. In the end, Netts said, the worst that could happen is losing $55,000. "If you think about it, this $55,000 is coming back into our local economy." He said it would be a whole lot easier to try to keep local businesses in business than to try to create new businesses from scratch.
Although the council did not vote on the matter this afternoon—it was in workshop mode, where it doesn't take votes—the loan-guarantee program appeared to have won the council's support.
That program is distantly related to one of the city's other economic-development initiatives—its partnership with land-owners in hopes of attracting larger businesses to the area.
To that end, the city could develop its own industrial park. That's expensive and risky, because it leaves the city (and taxpayers) entirely responsible for the success or failure of the park. The city could also build a "spec building" or more, and hope the building will be filled. That's risky, too. A third option that City Manager Jim Landon proposed earlier this year was to enter into partnerships with private landowners. The city would provide incentives—discounting taxes and fees, providing some marketing, including signage and video marketing, and possibly changing city policy to make it easier to clear a potential building site without the usual permits. All this for $25,000 in the first year, $15,000 of it to help defray costs of pre-permitting, and $10,000 for marketing and signage.
"I will not sign up for the build it and they will come concept," council member Bill McGuire immediately said, reflecting his long-standing opposition to building structures on foundations of hope.
"Good. Agreed," Jim Landon, the city manager, said. But it's a matter of showing prospective businesses what's available. Netts was nervous for another reason: "What you do for one you must do for the other." He doesn't want to see the city playing up one land-owner's potential commercial site without doing it for others. The city solicited landowners interested in the partnership program. It got six responses. It's still not very clear how the partnership would work or how much it would cost ion the long term, in immediate dollars and dollars defrayed through incentives. But the city's intention is to keep exploring the idea and even experimenting with it rather than sitting still.
That's also an underlying concept behind the city's Business Assistance Center, essentially a free counseling and consulting business development service for new or fledgling businesses. Earlier in the same council meeting, Joe Roy, the center's manager, gave the council a progress report that he summed up this way:  in seven months, the center held 12 training events with 276 participants. It held 286 individual consulting sessions. And it created or retained 19 jobs.
"These are real jobs that we've added," Roy said, all 19 but one falling in the job-creation category rather than the job-retention category. An example: NatureFood, a health-food-type  chocolate maker on Hargrove Grade that, for now, consists of a husband-and-wife team.
"That's one company that's only added right now two jobs," Roy said, "they'll add 10 more job probably as soon as they go into manufacturing. The interesting thing about this is that when we say economic impact, there is a group of people working with us who use a local general contractor who built their machines in Bunnell, who had the products designed here in Palm Coast. So you start to begin to look at the breadth that we have, and none of those numbers are calculated into what we have here."
The Business Assistance Center lined up NatureFood with consultants who helped it organize swiftly, "including," as a feature of the business in Palm Coast's latest newsletter notes, "guidance from retired corporate executive Tom Hellman who assisted them through the FDA regulatory and ingredient validation requirements. Sales support from specialist Bill Neubauer introduced their healthy chocolate to national retailers. Local businesses such as Curley Tail Design, Sizemore Welding and Glenn General Contracting packaged the graphic design and constructed the plant build-out."
"What this doesn't tell us is the story behind all of these small businesses and what they've gone through," Roy said, "and yet they still come out with a tremendous amount of enthusiasm and hope. That's the part that catches on."
He added: "My vision of the Business Assistance Center is that it will become a destination location for all businesses within the county. We're not qualifying it by saying you're on life support or something else. If you need help or you want to talk, come and see us. That's why we're here."
The center's success could easily be exaggerated. The city is still in depression mode. And for all the 19 jobs the center took credit for, those gains took place over the last seven months, they don't reflect the jobs lost in the city along the way—or the jobs that the center did not succeed in helping survive—and the entire gain of 19 jobs was erased, and then some, by the closure of a single business last week—Strathmore Deli, which eliminated 22 jobs in town. The deli was the anchor of a strip mall at Parkway Plaza, along Palm Coast Parkway. It was located next to the Sweets Boutique, one of the new businesses whose two jobs the Business Assistance Center also took credit for. But that boutique located at Parkway Plaza in large part because of Strathmore, and now may have a bigger struggle on its hands than new businesses usually do because of the lost traffic.
On the other hand, the point of the assistance center is primarily to assist, not to create, and its presence, as Roy pointed out, provides a service that is often difficult to measure.

Business Assistance Center and Guaranteed Loan Program, Palm Coast