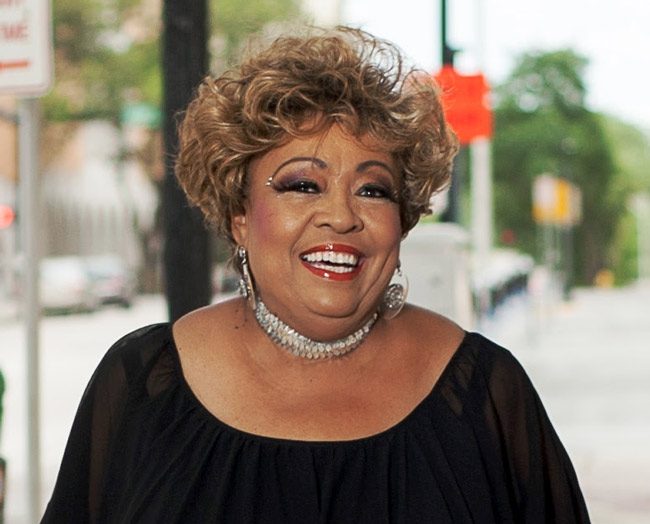 It isn't clear when jazz was born. But 1917 was a very big year: it marked the very first jazz recording, by the Original Dixieland Jass Band (that's what it called itself–a jass band, a term still frequently used in association with jazz way back then, before "jazz," as it was known in Chicago, took over). The recording of "Livery Stable Blues" and "Dixie Jass Band One-Step" was made on Feb. 26, released on March 7, and went on to sell a million copies, launching the craze for recorded jazz.
It was also the year that saw the birth of what would become some of the greatest names in jazz: Lena Horne (on June 30), Thelonious Monk (Oct. 10), Dizzy Gillespie (Oct. 21) (or "mad Thelonious Monk and madder Gilklespie," as Jack Kerouak, a jazz composer of prose, described them), Mongo Santamaría (April 7, in Havana), Buddy Ricj (Sept. 30), and of course Ella Fitzgerald, on April 25.
And so in a salute to International Jazz History Month and the Fitzgerald centennial celebration, Linda Cole, descendant of the Great Nat King Cole, and a Palm Coast resident, will team up with the Orlando Jazz Orchestra for a tribute to jazz and big band.
The double-bill concert is scheduled for April 2 at 3 p.m. at the Flagler Auditorium.
The Orlando Jazz Orchestra is under the direction of Greg Parnell, former road manager and drummer for the Glenn Miller Orchestra. Joining the Orchestra will be the conductor of the Tommy Dorsey Orchestra, Terry Meyers.
Cole began singing with her father and mother at the age of three in her hometown of Freeport, Ill. Along with her father, mother and six siblings, Cole was a key member of the "Singing Cole Family," building a reputation throughout the central United States during the early to mid-1960s.
---
Listen to the Original Jass Band's 1917 Recording of "Livery Stable Blues"[media id=418 width=300 height=300]
After 17 years of singing gospel and pop with her family, Cole branched out into rhythm and blues, traveling from Manhattan to Detroit as an opening act for the Motown Review. Cole released several hit singles and was the leading lady in the stage play and television film "Talkin 'Bout Love." Her career took her to Los Angeles, where she worked with Billy "Spinner" Henderson of The Spinners and Billy Davis, Jr. of The Fifth Dimension.
Cole served as musical director and vocal coach for a children's gospel choir in Pasadena during the 1980s, and by 1991 she had relocated to central Florida. Acknowledged by many of her peers as having one of the smoothest voices in the business, Cole began her career during a flowering of song-writing, man of whose authors she knew first-hand, and many of whom rote songs for her.
As a repertory orchestra, the Orlando Jazz Orchestra customizes its performance to include authentic selections from the libraries of Duke Ellington, Count Basie, Benny Goodman and other such luminaries of the big band era. Parnell has performed with The Tommy Dorsey Orchestra, Jimmy Dorsey Orchestra, Les Brown's Band of Renown, Nelson Riddle Orchestra as well as many other bands. He takes what he has learned from performing with these groups and applies it to produce these musical tributes in an authentic and respectful manner. The orchestra is made up of the best jazz musicians in Central Florida. They are enjoying great success around Florida and the Caribbean with many sold out shows.
Tickets to this double-bill concert are $29.50 for Adults and $18.50 for Youth, and may be purchased by calling 386/437-7547 or online at www.flaglerauditorium.org.