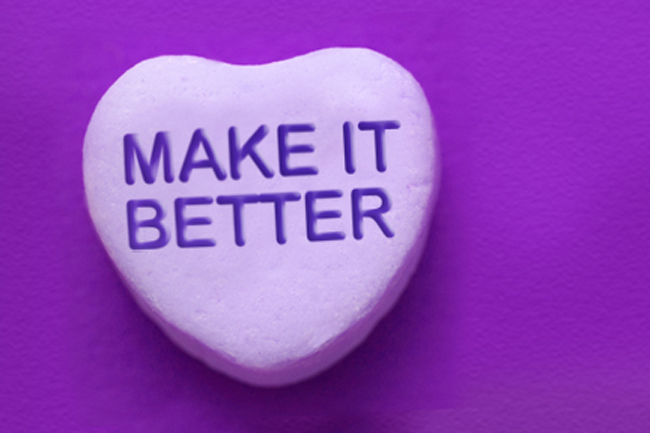 The policy change in Volusia was prompted by the case of an 8-year-old Deltona girl being raised as a boy. It follows on the heels of a similar move in Flagler County to protect gay, lesbian, bisexual or transgender (GLBT) students. Both cases were championed by the ACLU.
The Volusia County School Board Tuesday evening unanimously approved adding "gender identity or expression" to the district's policy prohibiting student bullying and harassment.
The policy was prompted by the case of an 8-year-old Deltona child, biologically a girl, who is being raised as a boy according to what the parents and the boy believe is the child's true sexual identity. The boy's parents granted his wish in 2009, including a boy's name. The child's mother has been pressing the school board for a policy change for almost two years. The school board resisted for months, saying its policy was sufficient to protect all students. Meanwhile, the boy was being harassed about his identity by other students.
The policy move in Volusia follows on the heels of a related issue in Flagler County, where a gay 9th grade student, formerly at Flagler Palm Coast High School, had been bullied by students and insulted by a shop teacher. The ACLU intervened. The teacher was reprimanded and required to make a public apology, though the student never returned to school. He's taking courses through Florida Virtual School. The Flagler County School board also agreed to do what the Volusia board did Tuesday, though Flagler has yet to enact that pledge.
"We are very happy to see this important policy adopted," said George Griffin, President of the Volusia-Flagler Chapter of ACLU of Florida. "We've been working with the board and the community for more than a year to take this step forward to make students and schools safer."
Griffin and the Volusia-Flagler Chapter began working to get explicit protections based on "gender identity or expression" added to the policy after the 34-year-old mother of the student brought concerns about the treatment of her child in a Volusia school to the ACLU's attention.
During the Tuesday board meeting, Griffin read a statement from the mother, who would not appear in person. "I wish I could be the one reading this to you today, but because of the controversy surrounding this subject we must remain anonymous to protect our family," her statement read.
"We have spoken to individuals and organizations across the state and across the country, and we've learned of the relentless torment these kids endure simply because they want to be themselves," Griffin said for the mother. "By adding gender identity and expression to the policy, you are not just protecting my child, but hundreds of others will have one more layer of protection, knowing that they matter to you."
"We were happy to play a role in developing this policy but it would not have been possible without the leadership of elected officials such as Board Member Diane Smith who really took this issue to heart," Griffin said.
After a year of meetings and discussions between local and state ACLU representatives, the parent, and district officials including Smith, the inclusive policy was adopted at a regular Board meeting Tuesday night.
"This was the right thing to do," Smith said. "Our school board is student focused and makes decisions with their best interests in mind. This amendment strengthens our current policy so that we can ensure all students are protected from bullying and harassment."
The success in protecting students in Volusia is part of the ACLU of Florida's longstanding commitment and work through litigation and advocacy to secure and protect the rights of LGBT students — that is, lesbian, gay, bisexual and transgender — to learn in a safe environment that is free of harassment, bullying and discrimination.
"The most common forms of bullying and harassment in Florida schools, and across the country, are based on actual or perceived sexual orientation, gender identity, and physical appearance," said Shelbi Day, ACLU of Florida LGBT Project Attorney. "Although the state anti-bullying law clearly prohibits bullying and harassment of any students, it is imperative that individual school district policies make clear that bullying and harassment of LGBT students is prohibited and will not be tolerated. This is a critical step in making Florida schools truly safe for all students."