As a consumer attorney, it isn't often that I get to say "bankruptcy" and "exciting news" in the same conversation, let alone in the same breath.
But in May, the 11th Circuit Court of Appeals, which covers all of Florida, made some exciting bankruptcy news. A three-judge panel ruled that homeowners with a completely underwater second or junior mortgage can now wipe the mortgage away, or strip it, in chapter 7 bankruptcy. (See the full decision.)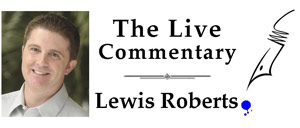 For example, you purchased a home in 2005 during the height of the market for $250,000.  Your first mortgage was $200,000, and you took a second mortgage (maybe to avoid private mortgage insurance (PMI), or maybe you cashed out equity later) for $50,000.  With the mortgage meltdown, your home is now worth $175,000.  Your second mortgage is completely underwater, or unsecured, because there is no equity protecting the mortgage.
Homeowners were, and still are, able to strip an underwater junior mortgage in chapter 13.
Even with the huge savings of stripping a junior mortgage, most people are hesitant to file chapter 13 because the bankruptcy lasts at least 36 months, but in most cases is 60 months.
Chapter 7 is usually filed, discharged, and closed swiftly.  In as little as three months, your second mortgage could be wiped away and removed from your credit and from public records.
The benefit is huge.  People may decide to keep their homes with this savings; with a small jump in real estate values after filing bankruptcy, home-owners would now have some equity in their home; and possibly the blight of abandoned and distressed homes would start to fade.
Of course, there is a potential catch.
At the 11th Circuit Court of Appeals, as at most appeal courts, three-judge panels first hear and decide cases. The lender who lost the case asked for a rehearing en banc. If the court allows the rehearing, all 11 judges in the 11th Circuit Court of Appeals will hear the case again.  The whole panel sits together to hear cases in October and February.
In real estate, a common contract term is:  time is of the essence.  It is the same for chapter 7 lien stripping.
Your window of opportunity to take advantage of this current law may close quickly. No one expected the decision to come down on the side of consumers and homeowners. (The 11th is one of the most conservative, pro-business circuits in the nation.) Naturally, we expect the full panel to overrule the three-judge panel.
If overruled, then the opportunity is gone unless the homeowner appeals to the U.S. Supreme Court.  But the highest court may decide to not hear the case, leaving the appeals court's ruling as the controlling law in the southeast.
There are also other interesting programs available in bankruptcy to possibly modify your first mortgage. Homeowners interested in this payment savings may have only a brief window of opportunity to act.

Lewis Roberts is a consumer attorney in Ormond Beach and Orlando handling mortgage foreclosures, bankruptcies, consumer issues, and real estate law. Reach him by email here.