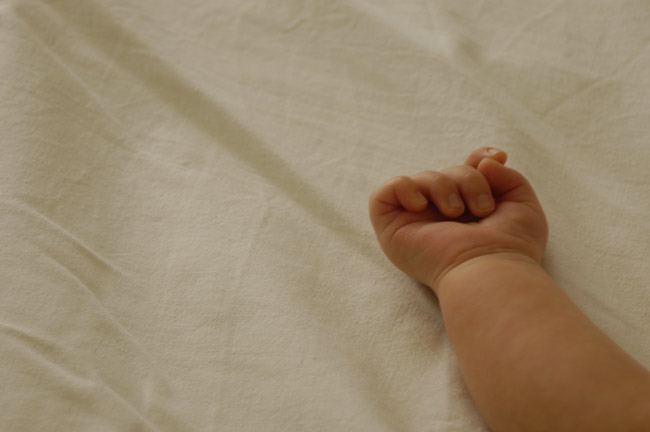 Siding with a woman who sought parental rights after separating from her lesbian partner, a divided Florida Supreme Court found Thursday that state laws about assisted-reproductive technology are unconstitutional in such cases involving same-sex couples.
The Brevard County case stemmed from two women who were lesbian partners when they decided to have a child. One of the women, identified in court documents by the initials T.M.H., provided an egg that was fertilized and implanted in the other woman. After the relationship ended, the woman who gave birth to the child denied parental rights to her former partner.
But the Supreme Court, in a 4-3 ruling, ruled that T.M.H. should have parental rights. The constitutional issues centered on state laws that were designed to address people such as anonymous sperm and egg donors, who don't have such rights.
In the majority opinion, Justice Barbara Pariente wrote that T.M.H.'s constitutional due-process and equal-protection rights would be violated if the laws prevented the woman from helping parent the child. Unlike anonymous sperm or egg donors, Pariente wrote that T.M.H. took responsibility for the child.
"T.M.H … demonstrated her commitment to accepting these responsibilities until her contact with the child was cut off," the majority opinion said. "Because T.M.H. accepted responsibility for raising her child from the beginning and did in fact parent and support the child until D.M.T. (the woman who gave birth) prevented her from doing so, we hold that T.M.H.'s inchoate interest has developed into a protected fundamental right to be a parent to her child."
Pariente, who was joined in the majority by justices Jorge Labarga, James E.C. Perry and Peggy Quince, also compared the situation with a man who might impregnate a woman during a casual sexual encounter and then be entitled to parental rights.
"It would indeed be anomalous if, under Florida law, an unwed biological father would have more constitutionally protected rights to parent a child after a one night stand than an unwed biological mother who, with a committed partner and as part of a loving relationship, planned for the birth of a child and remains committed to supporting and raising her own daughter," the opinion said.
But Chief Justice Ricky Polston, in a dissent joined by justices Charles Canady and R. Fred Lewis, wrote that the "plain language" of the state's assisted-reproductive technology laws makes clear that T.M.H. doesn't have parental rights. Polston agreed with D.M.T, the former partner, who argued that her constitutional rights as the child's legal parent would be violated if T.M.H. was granted visitation and other rights.
"Providing T.M.H. access to visitation and other incidents of a parental relationship over D.M.T.'s objection would violate D.M.T.'s due process and privacy rights as the child's legal parent," Polston wrote.
The dissenting opinion said that historically the birth mother has been the only legally recognized mother of a child. It also said state laws do not prevent T.M.H. from being a parent.
"Simply put, T.M.H. did not have to choose this way," Polston wrote. "The statute does not prohibit T.M.H. from engaging in any sexual activity, using assisted reproductive technology to pass along her genes to a child gestated by another, or parenting a child that she personally gave birth to or legally adopted. The statute does not stand in the way of T.M.H. having children."
Documents in the case indicate the women were in a relationship from 1995 until 2006. The woman who gave birth was infertile, which led to the decision to implant the egg provided by the other woman.
When they separated in 2006, the child — who also is not identified in the case — was two years old. Contact ended in December 2007, when the birth mother moved with the child, documents say. She was ultimately located in Australia.
The 5th District Court of Appeal also sided with T.M.H., and groups such as the American Civil Liberties Union and Lambda Legal, which works on gay and lesbian civil-rights issues, filed briefs supporting the woman's position.
The primary law involved in the case spells out the rights of egg, sperm or "preembryo" donors. The law focuses on donors relinquishing their parental rights, with one exception being for a "commissioning couple." Another part of state law defines a commissioning couple as being the "intended mother and father" of a child conceived by assisted reproductive technology.
In part of Thursday's ruling, the majority of the court said that the state "does not have a compelling interest in depriving T.M.H. of her right to be a parent in this situation." As a result it held the law unconstitutional.
Also, it said the law violated equal-protection rights because the "commissioning couple" definition does not apply to same-sex couples.
"We conclude that the state would be hard pressed to find a reason why a child would not be better off having two loving parents in her life, regardless of whether those parents are of the same sex, than she would by having only one parent," the 47-page majority opinion said.
But Polston's 25-page dissent questioned whether the majority opinion would have any "logical end point."
"Does the majority's analysis now mean that (the main section of state law) is unconstitutional as applied to all sperm and egg donors since they are also denied the opportunity to develop parental relationships with children resulting from their biological material?" the chief justice wrote.
—