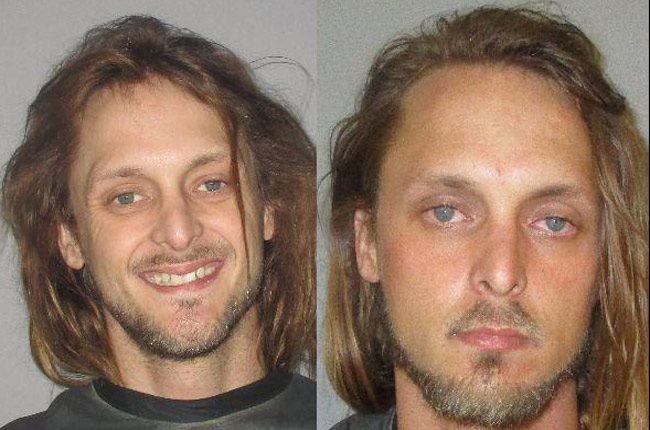 Patrick Leroy, a 29-year-old resident of Shady Lane in Palm Coast, is at the Flagler County jail on nine charges, including aggravated battery on a pregnant woman and aggravated assault with a deadly weapon from incidents in which he allegedly threatened to kill his ex-girlfriend and harm her 4-year-old son.
A week ago a 25-year-old woman called Flagler County Sheriff's deputies to her home in Palm Coast's U Section to say she was afraid for her life, her ex-boyfriend had allegedly threatened her with a shotgun and beaten her up, and she didn't know what to do anymore. Leroy himself could not be found at the time.
She accused Leroy of punching her in the face during an argument so violently that she was hospitalized three days earlier. She'd posted images of her injury on her Facebook page, only for him to write: "First of all everybody doesn't believe you because first off your face is not black and blue you have no x-ray you have no fucking real proof that you even have a fractured face." That was after she'd gone to his house to retrieve possessions, and a few days after she claims he put a loaded shotgun to her head.
The alleged victim was pregnant.
According to Leroy's arrest report, he texted her threatening messages as well, one of which stated: "Oh I've barely begun to start to hurt you its going to hurt so bad when I'm done with you you're going to wish that you never even met me or even you were born yourself…" (The text gets more offensive as it progresses, ending in an incoherent run of slurs.) When he found out she was pregnant in August, the victim told deputies, he "looked up ways to perform voodoo so that [she] miscarried." He allegedly threatened her 4-year-old son and texted her that he would hire someone to beat her.
As one deputy was gathering information from the alleged victim, another went to Shady Lane to speak with Leroy. The deputy discovered the remains of a bonfire. The victim's boots had been incinerated. He had earlier sent a text to his ex with an image of what appeared to be the burning boots, and the message: "Damn its cold good thing I got a fire."
Deputies by then had determined that Leroy had an outstanding warrant for probation violation and failure to pay child support. The victim had also petitioned for an injunction against him. It had been granted, but not yet served.
Charges were filed but Leroy himself was not found.
On Monday, deputies converged on the Shady Lane address, where Leroy is apparently a renter. The homeowner at the front door told the cops he didn't know if Leroy was home, but deputies heard activity inside. The homeowner gave them permission to look inside.
Leroy was in his room, but the door was locked shut. The homeowner tried forcing it open with his body and failed. Leroy, deputies concluded, was behind the door, pushing his body against it until they were able to get it opened, only to find Leroy hiding in a closet. He tried to resist getting arrested all the way into the patrol car. Drug paraphernalia was found in his room, along with pot and methamphetamine, all of which added to what totaled five felonies and three misdemeanors.
His bondable charges total $74,000 in bond, but he's being held without bond at the jail because of his probation violation. He's faced numerous charges over the years, among them charges of child abuse and domestic violence, in 2012, in a case that, according to his arrest report at the time, mirrored this latest case, though the child abuse charge was dropped. A jury found him not guilty of the domestic abuse charge. Last year he was sentenced to three years' probation on a drug charge.