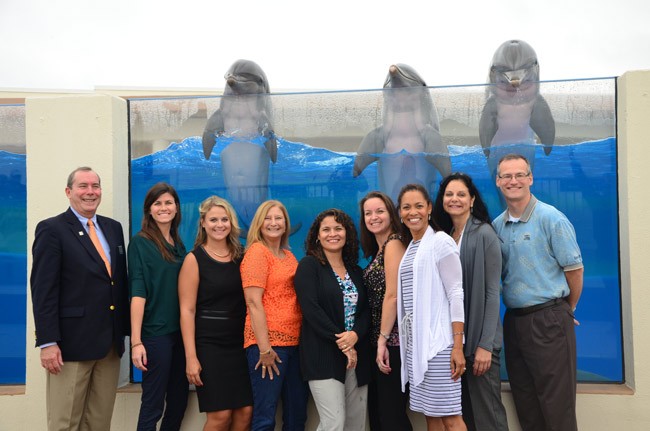 The Flagler County Chamber of Commerce is currently accepting applications for Leadership Flagler, a program that nurtures and engages the leadership skills of potential and current community leaders.
Now in its 23rd year, the three-month program provides insight about Flagler County's operations, attributes, issues and opportunities, while inspiring participants to take active roles as stewards of and advocates for positive change within the community. Ten to 15 candidates representing Flagler County's diverse professional community are selected to participate each year. An alumni council of Leadership Flagler graduates oversees the program, selects participants and develops curriculum. Starting in late August, classes meet Wednesday mornings from 8:30 a.m. until noon with sessions on business, government, health and human services, art and culture, education, agriculture and growth management. Class members are expected to comply with the program's attendance policy, and to complete a group community service project prior to graduation.
Past Leadership Flagler Classes have supported literacy programs like the Dolly Parton Imagination Library of Flagler County and Josh Crews Writing Project, and Youth Leadership Flagler, a program created by Leadership Flagler 20 now in its third year of inspiring future leaders at the high school level. As a special incentive this year, the Chamber is offering an early bird tuition rate of $350 before July 31 for current members and $500 for future members. These rates will increase by $100 for participants that sign up after July 31. If you are an aspiring leader, don't miss this once a year opportunity! Simply complete the application for Leadership Flagler 23 and return it to the Chamber before the deadline Friday, July 31. Leadership Flagler is one of nearly 700 programs nationwide devoted to shaping high-profile community leaders. Since its start in 1993, Leadership Flagler has graduated more than 230 professionals. For more information, call Rebecca DeLorenzo or Gretchen Smith at 386.437.0106.