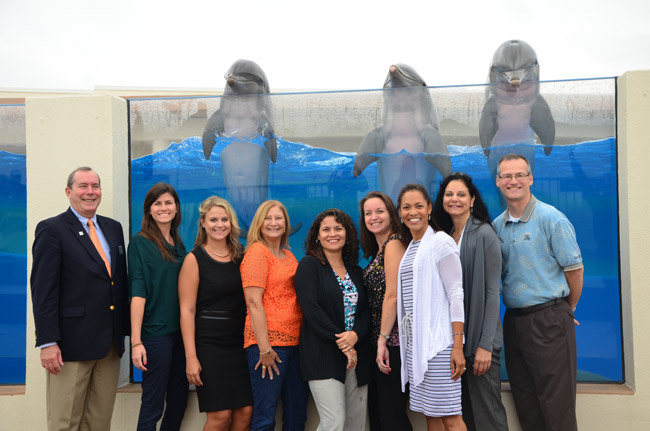 There's still time, and room: The application deadline for the Flagler County Chamber of Commerce's Leadership Flagler program is Friday, July 25.
Now in its 22nd year, Leadership Flagler nurtures, engages and motivates local business professionals and residents to become community leaders. The three-month program provides insight about Flagler County's operations, attributes, issues and opportunities, while inspiring participants to take active roles as stewards of and advocates for positive change within the community.
Ten to 15 candidates representing Flagler County's diverse business community are selected each year to participate. An alumni council of Leadership Flagler graduates oversees the program, selects participants and develops curriculum. Tuition for each participant in Leadership Flagler is $500 for Chamber members, and $700 for future members. Funding assistance may be available. Contact Winnie Costello of CareerSource Flagler Volusia at 386/586.5171 for details.
Starting in mid August, classes meet Wednesday mornings from 8:30 a.m. until noon with sessions on business, government, health and human services, art and culture, education, agriculture and growth management. Class members are expected to comply with the program's attendance policy, and to complete a group community service project prior to graduation. Last year's class raised funds to support Dolly Parton's Imagination Library of Flagler County, a literacy program that delivers free books to local children from birth to age five.
Leadership Flagler is one of nearly 700 programs nationwide devoted to shaping high-profile community leaders. Since its start in 1993, the program has graduated more than 220 professionals.
If you are an aspiring leader, don't let this once-a-year opportunity pass you by. Simply complete the application below for Leadership Flagler 22 and return it to the Chamber before the deadline Friday, July 25. For more information, call Tiffany Edwards at 386/437.0106.