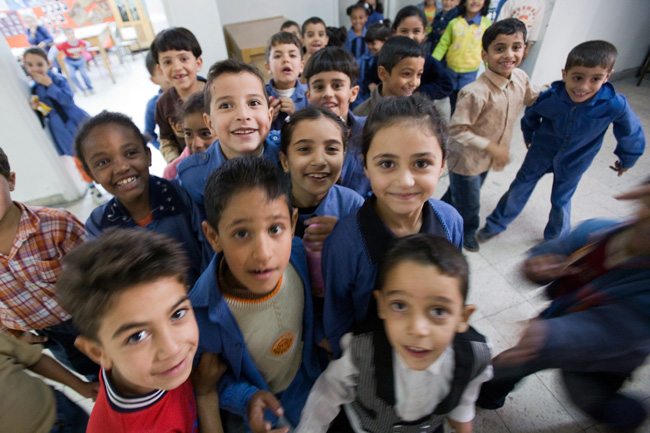 By Carmen Stanford
What did you learn in school today? It's the starter to routine, casual conversation we have every evening at the dinner table with our daughter, a first grader at Old Kings Elementary in Palm Coast.
That evening the answer was unlike any my husband and I had heard. Our daughter started reciting words we'd never heard from her before. "Be proactive." "It's a win-win." "Seek to understand." "Sharpen…" She couldn't articulate the rest. But she offered to perform a routine that she'd obviously practiced several times.
Eagerly, she told us about the school project she is working on, writing the "Seven Habits"  on a visual aide as a classroom project. I suddenly remembered the flags flying on school property, reiterating the "Seven Habits." The following day, all the teachers at drop off sites were wearing the same blue polo shirt with a "Leader In Me" logo.
I started to have flashbacks to my childhood. I grew up behind the Iron Curtain where you were rigidly taught the right behavior, the right words, the right greeting. There was no room for choice, no room for individualism. Struggling to understand, my American-born spouse compared it to New  Age Teaching and Scientology.
Old Kings Elementary selected the "Leader In Me" program as its character-development program. The school claims this program will raise leaders and prepare them for 21st century jobs.
The program is based on Stephen Covey's best selling self-help book, "The 7 Habits of Highly Effective People." Covey, who died in 2012, was an author, educator and motivational speaker with a degree in business administration and a doctorate in religious education. He was a devout Mormon who until his death fought his critics over the religious aspects of his books and his principles.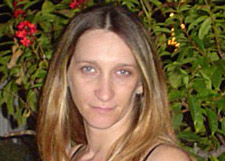 The company implementing the program at Old Kings is FranklinCovey, a training and consulting business established in 1997 when the Covey Leadership Center merged with Franklin Quest, a time-management company. (The publicly traded, for-profit company had $191 million in revenue last year.) FranklinCovey's "Leader in Me" program promises higher academic achievements and a decrease in disciplinary issues, and it teaches character and leadership.
But other than anecdotal evidence, there are no independent studies, data or statistics to verify FranklinCovey's claims. The company in its own literature boasts of "the power to improve organizational culture in ways important to teachers, students, parents, administrators, and district board members." But it presents no hard data to justify the claim. A 2012 Johns Hopkins University study commissioned by FranklinCovey concluded that the program "positively improved school climate." But the study is based on observation, not data.
The Staten Island School of Leadership in New York is praised in FranklinCovey's studies as indicating "promising results" as a result of the Leader In me program. But test data collected when the program was in effect at the school shows scores dropping in that time frame.
Our children are becoming fluent in a corporate language that includes phrases like, "Be proactive, synergize, think win-win."  The habits are repeated to our students every day in every class and are incorporated in classroom activities. Classroom walls and hallways are decorated with the "Leader In Me" marketing materials to drill the seven habits into our children and teachers.
---
Revulsion at the notion that our children can become leaders "by indoctrinating them with some corporate training manual buzzwords in a cult-like environment."
---
Flagler County Schools' Curriculum Director Denise Haymes confirmed to me that the "Leader in Me" program did not go through the same rigorous review as the core curriculum since it's part of Old Kings Elementary's flagship program. That's a district-wide, careers-driven initiative that gives schools ample latitude to implement programs that intersect academics with the business world. Some programs have more tangible value than others.  Nor did Haymes personally research the program, instead choosing to rely on data provided by FranklinCovey's marketing arm. Yet the "Leader In Me" curriculum accounted for 40 percent of the graded assignments in Social Studies last quarter at Old Kings.
The promise of all our children becoming "leaders" by indoctrinating them with some corporate training manual buzzwords in a cult-like environment is repulsive. It is equally terrifying to watch how easily our public schools are willing to give up our children to over-intellectualized fluff with no content, and a slyly marketed program.
All this at a cost of $57,000 for the first year alone. If continued next year the price will reach $68,000. Flagler schools and taxpayers aren't picking up the tab. It's funded through a private grant from the I am a Leader Foundation, whose CEO, E. Boyd Craig,  worked alongside  Stephen Covey for years and is still serving as  the head of FranklinCovey Co.'s Stephen R. Covey Group.
The company's goal is to spread the program in all public school districts. After all, it works best when we all speak the same common language, when  we all—students, teachers, community members—are embedded in their culture of leadership.
Can you imagine if we used that private grant to invest in arts and languages, in science for all kids, for all classrooms? If we used that grant to invest more in our teachers? Or to invest in our exceptional education students? Maybe then, instead of reciting some corporate-tailored phrases, my child would learn who was the first President of the United States.
Old Kings Elementary school could raise very smart students who will be prepared for 21st century jobs not by memorizing expressions or formulas that suppress their individuality, but through their knowledge, their true academic intelligence. Nothing could dash what hopes I have for my child's education more than that sort of corporate hold on the public school curriculum. I cautiously hope that our school board members will carefully review and revisit this program and will not allow its further implementation in  our public schools.
In the meantime, we  are proactively seeking to understand the process of transferring my child to a different school, which shall be a win-win for all of us.

Carmen Stanford the parent of a first-grade student at Old Kings Elementary School. She lives in Palm Coast. Reach her by email here.