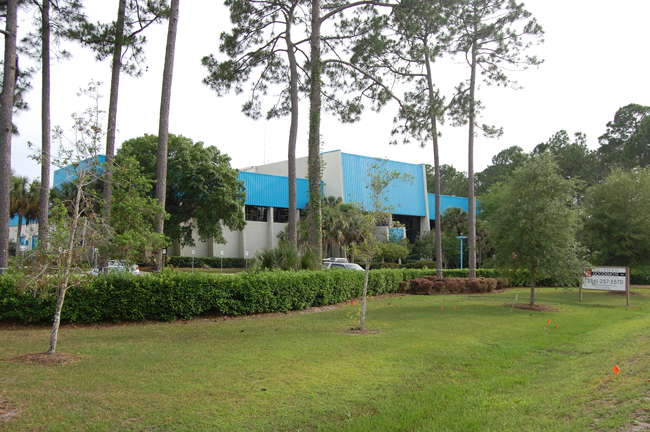 Amrep Corp., Palm Coast Data's parent company, reported a $2.76 million loss for the first nine fiscal months of 2010, which ended on Jan. 31. Revenue was down 16 percent during the period, compared with the same period last year. The largest portion of the decrease by far was in subscription fulfillment services, now almost entirely based out of Palm Coast, where revenue fell 20 percent—from $90 million in the first nine fiscal months of 2009 to $72.5 million in the same period in 2010, according to the company's latest filing. That's despite a $12.3 million decrease in operating expenses at the subscription-services division.
Last week, Palm Coast Data and Kable Media, of which Palm Coast Data is a division, signed on to a $20 million revolving line of credit "secured by substantially all of their assets other than real property." The two-year credit agreement allows the company to borrow and repay various amounts as needed during the life of the agreement. The arrangement is designed to ease cash flow but doesn't necessarily imply trouble: it can also imply creditors' confidence (in this case, PNC Bank) that the company has a credit-worthy plan for growth, though the lending terms aren't exactly generous—2 to 3 percent interest rate above base commercial rates. Borrowings may be used to offset "expenses and other costs associated with the consolidation" of the company's subscription services in Palm Coast, the note states.
---
Attention Former and Current Palm Coast Data Employees!
If you have stories to tell, we want to hear from you—in confidence if you so choose. Write us here or comment below.
---
---
Kable Media is completing the shut-down and consolidation of three operations in Illinois, Ohio and Colorado into its Palm Coast campus. Hence the decreasing operating expenses in that division. The company won $500,000 in tax concessions and direct taxpayer contributions from the Palm Coast City Council and the Flagler County Commission, plus Palm Coast's old city hall, which the company eventually bought last April for $2.4 million less than its assessed value in 2008. (Palm Coast now wants to build a $10 million city hall.)
Local governments opened up taxpayers' pocketbooks in exchange for Palm Coast Data's pledge to stay in Palm Coast and add 700 jobs over three years to its total of about 1,000 at the time of the deal in October 2008.
It hasn't quite worked out that way. Some segments of the company are adding employees, such as "client representatives" (the contacts between Palm Coast Data and the magazines whose subscriptions it services). But It's laying off people in other divisions. Three weeks ago, eight people were laid off in the Information Technology department, several of them in Palm Coast proper. A few were laid off in the company's Illinois operation, which is closing. Consolidation was projected to grow the local workforce, however. One employee who was laid off three weeks ago, and who requested anonymity, said lay-offs "have been happening all along, little by little," including 20 to 30 people laid off from an entire department last year when Palm Coast Data was no longer involved in an electronic identification project it was working on. "Everything as far as I know is on hold," the ex-employee said, including an expanded warehouse and a planned move to a new IT building. "That's not going to happen."
Not that the company's space on Commerce Boulevard wasn't overcrowded. The company began moving into the old city hall, which is still under re-construction.
Jim Landon, the Palm Coast city manager who played a role in the deal with the company, characterized news of the layoffs as "fun rumors, adding, of the total number of employees at the company, that "the total number they give me is that they're about 1,200, total." Speaking at an Enterprise Flagler's May board meeting, Landon did not say whether the figure includes employees in Kable's operations out of state, or if the number was those at the Commercial Drive facilities only. He did concede, using a falling-domino analogy, that actual development is not matching original expectations. "Are they falling as quickly as we had hoped? Absolutely not, but nothing is falling right now as quickly as we'd hoped three or four years ago."
New building plans appear to be on hold as the heart of the operation—subscription services—is taking a hit.
Revenues "have continued to suffer from reduced advertising revenues and lower subscription and newsstand sales, which have caused some publishers to close magazine titles or seek more favorable terms from Kable or its competitors," the parent company's latest filing states. Palm Coast Data recently lost two major accounts when Jet and Ebony magazines bailed to another company that would provide them with marketing. Palm Coast Data has lost several smaller titles, and may be losing Smithsonian and Aerospace come fall.
The Palm Coast City Council's agreement hurriedly to move out of city hall was touted as the deal-maker that kept Palm Coast Data in Palm Coast, even though it's never been clear to what extent the company seriously considered other cities: the secrecy surrounding the deal-making in 2008 was part of the politically heated urgency that compelled the city and county governments to act.
The city, with City Manager Jim Landon and Mayor Jon Netts leading the charge, now wants to move out of its current digs at City Walk (which is in foreclosure) and into a city hall in Town Center, which would cost at least $10 million.