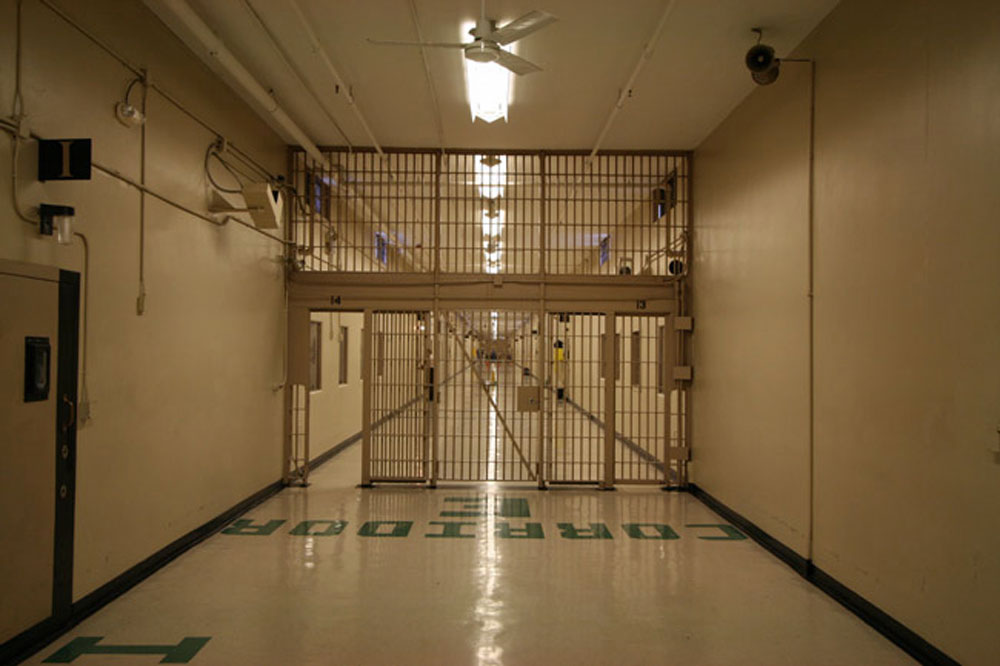 As the state carries out the death penalty again after a more than three-year pause, a Florida House panel today supported lowering a threshold for sentencing defendants to death.
The House Justice Appropriations Subcommittee voted 8-6 to approve a bill (HB 555) that would eliminate a requirement for unanimous jury recommendations before death sentences can be imposed. Under the bill, judges would sentence people to death based on recommendations of eight of 12 jurors.




The bill and a similar Senate measure (SB 450) would undo a 2017 law that required unanimous jury recommendations. The issue has re-emerged after Parkland school shooter Nikolas Cruz was sentenced to life in prison last year after a jury was not unanimous in recommending death.
Bill supporters pointed to the Cruz case Wednesday, with Rep. John Snyder, R-Stuart, saying lawmakers have a "unique opportunity to address a miscarriage of justice." Cruz killed 17 students and faculty members at Marjory Stoneman Douglas High School in February 2018.
"This is the case that brought this flawed policy to the forefront that shocked the conscience of Floridians, of Americans nationwide, and certainly it requires our attention to get it right," bill sponsor Berny Jacques, a Seiminole Republican and attorney, said.
But Rep. LaVon Bracy Davis, D-Ocoee, pointed to numerous Death Row inmates who have been exonerated and said continuing the unanimous jury-recommendation requirement is needed.
"Death is final," Bracy Davis said. "There are no do-overs. Why would we not want to be as sure as we possibly can, as right as we possibly can be?"
Rep. Mike Beltran, a Lithia Republican who joined Democrats in opposing the bill, said he is "uncomfortable legislating on a generally applicable law based on something very bad that happened in this particular (Cruz) case."




"I'm just philosophically opposed to reducing the procedural protections surrounding the death penalty," Beltran, an attorney, said. "It should be and is limited to the most-atrocious crimes. But because it's both permanent and it's somewhat unusual in its application, it should be accompanied by the additional procedural safeguards. We require unanimous juries to convict for anything, and we should require the unanimous juries to execute."
The proposal would affect only the sentencing process and not what is known as the "guilt phase" of murder cases. Juries would still have to be unanimous in finding defendants guilty before sentencing could begin.
Wednesday's debate came two days after Gov. Ron DeSantis signed a death warrant for Louis Bernard Gaskin, 56, who was convicted of murdering a Flagler County couple in 1989. DeSantis scheduled an April 12 execution for Gaskin.
The state on Feb. 23 put to death Donald David Dillbeck, who murdered a woman in 1990 during a carjacking in a Tallahassee mall parking lot. Dillbeck, 59, was the 100th inmate executed in Florida since the death penalty was reinstated in 1976 — but the first since Gary Ray Bowles was put to death by lethal injection in August 2019.
Florida long allowed judges to impose death sentences based on majority, or 7-5, jury recommendations. But that changed after major decisions in 2016 by the U.S. Supreme Court and the Florida Supreme Court.
Ultimately, those decisions caused the Legislature in 2017 to put the unanimous-jury requirement in law. But after appointments by DeSantis, the Florida Supreme Court, with a newly conservative majority, reversed course in 2020 — effectively allowing lawmakers to consider eliminating the unanimity requirement.
–Jim Saunders, News Service of Florida