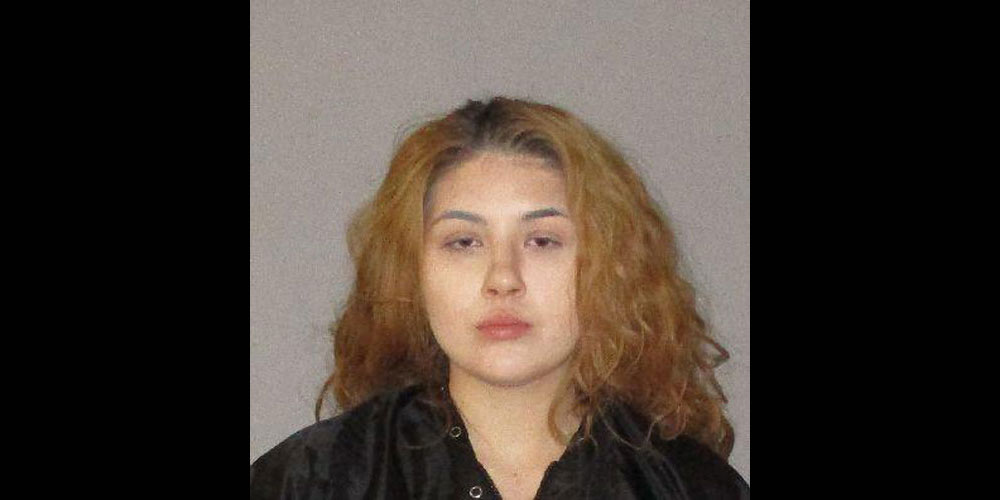 Lauryn Darnell, one of four co-conspirators in the armed robbery and shooting of Carl Saint Felix on Palm Coast's White Star Drive in 2018, pleaded today to conspiring to armed robbery and principal to armed robbery and will be sentenced to three years in prison followed by three years' probation.
Circuit Judge Terence Perkins accepted the plea this afternoon at the Flagler County courthouse, with Darnell, who has been out on bond, standing next to her attorney, Josh Davis. Darnell will not be sentenced until June 8.
Her sentence is considerably more lenient than the maximum of 30 years she could have faced, because Perkins adjudicated her guilty as a "youthful offender," since she did not have any prior felony convictions. "I do find that it would be appropriate to sentence her as a youthful offender as proposed in this plea agreement," Perkins said.
The shooting, which left Saint Felix disabled (he was 21 at the time), took place on Oct. 16, 2018. The alleged conspiracy involved Princess Williams, who held the gun, Diovion Smith, Jimaya Baker and Darnell. Their arrest reports also name Justin Woods as part of the plan. The group was allegedly planning to rob Saint Felix of a firearm. Darnell was familiar with the location of the planned robbery, which was close to her home, and sat in the back of Saint Felix's car at one point in an attempt to deceive him into thinking the transaction was for drugs, according to her arrest report.
Darnell was 17 at the time of the crime, the youngest of the co-conspirators, who were between 19 and 21.




"I'm fucked regardless," Darnell had texted Woods after the shooting that morning, as deputies and detectives were processing the crime scene. "Just don't talk to em," Woods implored her, "And don't say any names you was with." "And delete our messages from here back." Woods, who has faced several criminal charges, has not faced any related to the shooting.
Baker has been in jail since September 3. She faces a first-degree felony charge of principal to armed robbery and attempted armed robbery, a second-degree felony. She also faces similar charges in a separate incident. Her next pre-trial hearing in the unrelated case is scheduled for next week. Docket sounding, te last step before trial, in the White Star Drive case is scheduled for June 29. Smith is heading for trial on two second-degree felony charges in July. He's been out on $75,000 bond. Princess Williams has agreed to plead out to attempted murder, felony punishable by life in prison, attempted armed robbery and armed burglary. She faces 25 years to life, but her sentencing has not been scheduled. She's been at the county jail since October 2018.
"It's a terrible situation and there will be no happy ending for anyone who was involved.," Davis said in a statement this evening. "Lauryn has acknowledged her part and she will be paying serious consequences. She was given Y. O. sanctions"–youth offender–"because she played no part in the violence and we believe that she has a chance to salvage the rest of her life. I hope she and other young people learn from this tragedy and realize how quickly a bad decision can destroy lives."
Reader Interactions