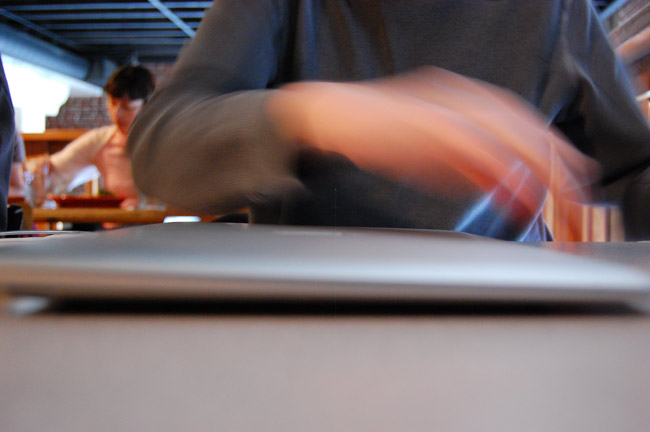 One of the reasons gun owners are opposed to having their identity revealed is that it might give burglars a roadmap to their firearms. The same fear has not spread to high-priced electronics even as school districts, including Flagler County's, are increasingly arming their students with nearly $1,000 laptops and lesser-priced tablets, and advertising the fact broadly.
Earlier this week, three high school students were robbed at gunpoint of their Macbook Air laptops at a bus stop in Ocoee, in Orange County. The computers had been issued to the students as part of a pilot program.
"The students all had their computers out in the open," clickorlando.com reported. "The school is now warning them to keep the laptops out of plain site when they're not in the classroom.
In July, the Flagler County School Board approved a $3.2 million, five-year plan to put a Macbook laptop or an iPad tablet in the hands of virtually every one of the district's nearly 13,000 students, at the district's expense. The district is in the midst of distributing the laptops to all high school students this year, with a rollout expected to be completed by mid to late September. The plan is part of a larger, $4 million-a-year technology initiative in the district.
Parents may opt their children out of the program. Otherwise they are responsible for a $50 annual "technology liability fee."
Security advice, however, has been scant, and limited to a few common sense tips.
"Anytime a device is transported, even between classes, it must be in the case provided to the student," the district's "digital learning handbook" states. "Do not use the device while riding on the bus.  Do not leave the device in visible sight inside a vehicle." The rest of the handbook outlines the responsibilities of the district, students and parents, tips about online safety and two pages about misuses, but no information or guidelines about how to keep the hardware safe from would-be robbers.
The district is still developing its policies and guidelines regarding the initiative, which has sped through several milestones without being rigorously thought out. (See the draft guidelines below.)