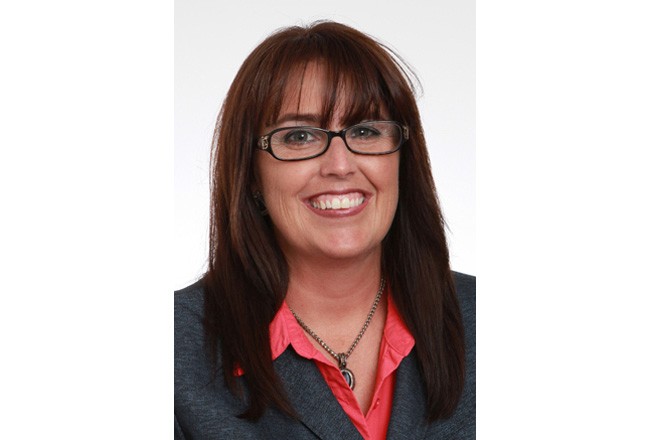 "The Importance of Education in the New Economy" is the topic for the Palm Coast Business Assistance Center's first "Fearless and Focused: Women in Business" Lunch n Learn for 2015. The lunch features Kristy Presswood, a tenured professor and the associate vice president of Daytona State College's College of Education.
The program is set for 11:15 a.m. to 1 p.m. Thursday, Feb. 12, at The Bistro at Flagler Palm Coast High School, 5500 E. State Road 100. To guarantee a spot, reservations should be made by noon Monday, Feb. 9, at www.PalmCoastBAC.com. The cost, which includes lunch, is $15.
Lunch will be served at 11:50 a.m., featuring a menu of fresh tomato penne pasta tossed with mozzarella and parmesan cheese, baked chicken breast, garlic bread, tossed salad, marble cake with chocolate frosting, and iced tea, lemonade and coffee. The food will be prepared and served by students in the FPC High School Culinary Arts program.
Presswood, who describes herself as "Unbreakable – steady and strong" in her college spotlight page, will kick off the series' new year with a talk about the importance of education to the economy. Presswood's responsibilities include oversight of the Bachelor of Applied Science in supervision and management, the Bachelor of Science Education degree programs, hospitality/culinary, television production and adult education.
Presswood is active in community and state organizations and has served as president of the Florida Association of Collegiate Registrars and Admissions Officers, chairwoman of the Statewide Continuing and Adult Education Standing Committee, board chairwoman of the Community Partnership for Children, and as co-chairwoman of the Junior League's Sweetheart Ball.
A Daytona State alumna, she earned her undergraduate and MBA from the University of Central Florida and her Ph.D. in higher education administration from the University of Florida. She started as a student worker in the Bursar's Office at the college in 1989 and has held progressive positions in virtually every division of Daytona State since then.
The Lunch n Learn series provides networking opportunities and allows business people to discuss various business topics in a roundtable environment.
For more information, contact the Palm Coast BAC at 386/986-2499.