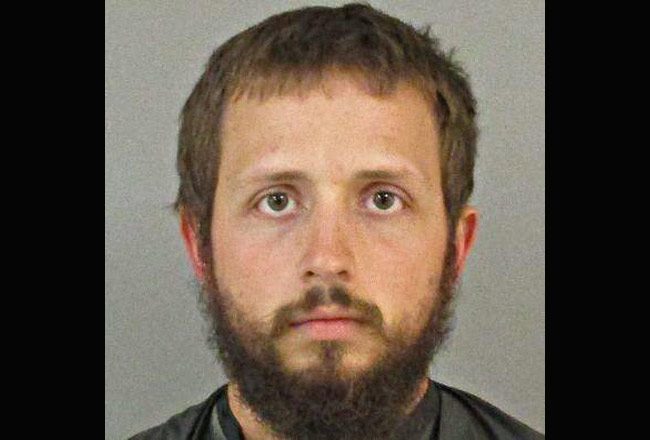 Sunday evening (March 19), Flagler County Sheriff's deputy Robert Finn made what he termed an "investigatory traffic stop" on a gray Honda around 6 Hargrove Lane in Palm Coast. The registered owner of the vehicle, Kory Stephen Jones, had a warrant out of Pasco County.
Jones, a 22-year-old resident of 17 Louvet Lane in Palm Coast, according to his arrest report, was the sole occupant of the car. Jones, a graduate of Matanzas High School had a warrant over an first-degree arson (attempted) charge out of New Port Richie in Pasco County. (An earlier version of this article incorrectly stated Jones had been in the Junior ROTC program: he had joined the military shortly after leaving Matanzas.)
According to the Pasco County State Attorney's charging affidavit (which lists his address as 1 Creekside Court in Palm Coast), Jones on Aug. 25, 2016, had allegedly intentionally turned on a 14.1-ounce propane torch in the bathroom of a house at 7022 Orchid Lake Road in New Port Richie. He then lit a candle at the opposite end of the bathroom, setting the distance "to act as a time delay to afford him the opportunity to leave the scene," the affidavit states.
As he was leaving, he yelled to the occupants, "May you burn in hell." He then fled in his car, presumably the Honda the Flagler deputy detected on Hargrove Grade. The number of occupants in the house was not specified in the arrest report. But as they discovered the torch and the open flame, the extinguished the candle and called 911. The details, the arrest report states, were corroborated by evidence investigators found at the scene. (That day on his Facebook page he shared an image of a Sports Illustrated cover previewing the NFL season.)
The arson charge is a first-degree felony. Jones was booked at the Flagler County jail on $250,000 bond, and extradited to Pasco County on Wednesday.