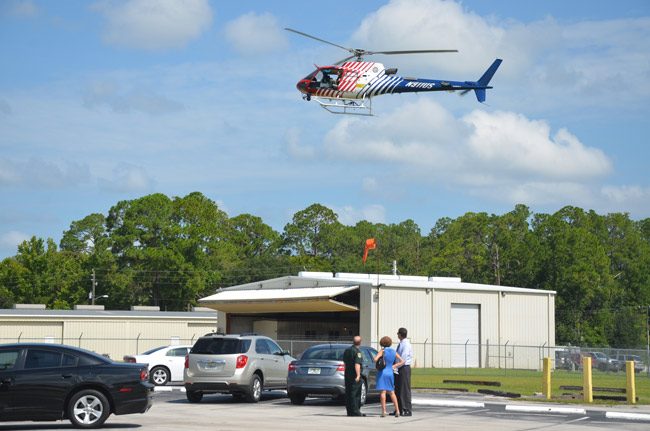 An emergency-response company planning to locate its regional headquarters at the Flagler County airport won a $40,000 county government subsidy as an incentive to create 40 jobs over the next seven years in the county. County government also approved a lease for a hangar the company will rent at the airport.
Kimble's Aviation Logistical Services is a 4-year-old company with 19 employees that specializes in fuel deliveries in emergency situations or areas where normal access to fuel is severed, such as Puerto Rico or the Florida Keys after Hurricane Maria last year. The incentive works out to $1,000 per new employee. It's entirely performance-based, meaning that if the jobs aren't produced, the company doesn't get the money.
The company is pledging to create jobs with an average—not media—salary of $45,000 a year. The difference is that the average may be skewed by a single very high-paying job, while the rest could be lower than the $45,000 sum.
"We've been doing servicing for Air Force One, Air Force Two, Marine One," Sean Carroll, the company's vice president, said, reflecting on his own previous experience, "Air Force One, Air Force Two for the last 15 years, Marine One for the last three years, Camp David, that kind of stuff." During Hurricane Sandy, in 2012, problems with fuel delivery emerged through the Department of Homeland Security, with $400-a-gallon jet fuel costs that taxpayers assumed at one point, he said. That was a problem to be solved, which gave rise to the service Kimble provides.
"Our mission is very simple," Carroll said, referring to county commissioners, "from the sheriff to you guys to the hospital to the nurses, our job is to do whatever we can to get you fuel for your generators, your helicopters, your police officers, and how do people get back and forth to work if they can't get gas. How do we evacuate people off of 95 if they can't get out of here." The company spent five months in Puerto Rico, he said, moving half a million gallons of fuel, 600 gallons at a time.
The company was brought to the county economic development department's attention by Bill Mills, the pilot who used to organize Wings Over Flagler at the airport and is involved with the company.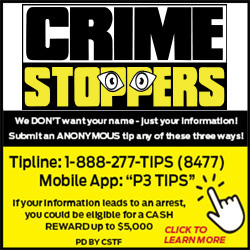 "This is a great company, they've been around for just over five years," Helga van Eckert, the director of economic development, said (the parent company started in 1946).
For $2,500 a month, the company will lease an area totaling 21,400 square feet, including a 4,200 square foot hangar and 7,000 square feet of tarmac space where it will store refueling trucks and fueling equipment. The three-year lease, with option to renew twice, will be adjusted according to the annual cost of living increase. The space the company is taking over, at 17 Old Moody Boulevard, used to be that used by Flagler County Fire Flight, the emergency helicopter. Fire Flight moved to a hangar closer to airport runways.
The incentive package is the latest in a series of such awards by the county's economic development department. Those have included a $90,000 subsidy for local builders to develop a "spec" building, a $15,000 incentive package for a stone-cutting and sculpting company, and $25,000 to help the expansion of a company that produces nutritional supplements. The subsidy to Kimble Aviation is among the more substantial. The county commission unanimously approved the package this morning.