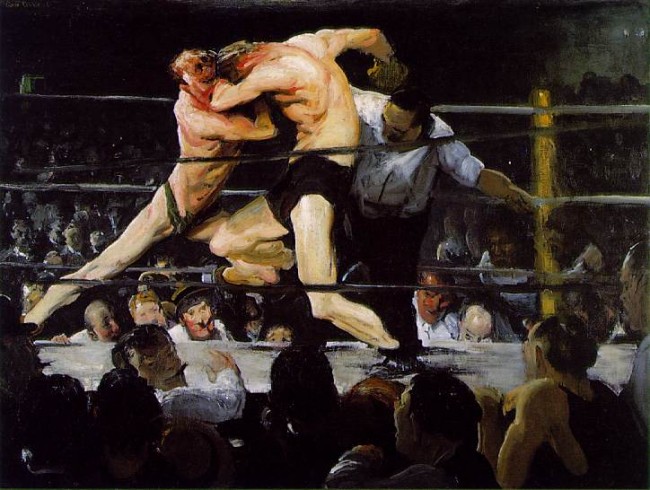 Flagler County Supervisor of Elections Kimberle Weeks appeared before the Flagler County Commission for the second time in two months to explain her budget today. It was ugly. It was offensive. It was mind-boggling. It was business as usual, when this particular constitutional officer appears before the commission. Occasional run-ins aside, no other encounters between representatives of two local agencies generate anywhere near the venomous feelings that these encounters do, nor with as much predictability as they do.
Commissioners ask questions. Weeks skirts, obfuscates, parries, but doesn't quite answer. Commissioners ask again. Weeks turns the tables, asks about county staff, questions county accounting, charges unfairness. Commissioners rephrase. Weeks calls the question—the question—untrue. Weeks' duels with the commissions have always been a mixture of teeth grinding and theater of the absurd, but Monday's 70-minute spectacle broke new, unchartered ground where the inexplicable went where no budget workshop had gone before. It did little to help the credibility of the county's most important office at election time.
It was left up to Commissioner George Hanns, who hadn't said anything before and wouldn't venture to say much again, to sum up the episode in a few words: "At a certain point in time you have to say, and don't take this personal," he told Weeks, "but you can always tell Miss Weeks, but you can't tell her much, and what's happening is, no matter what we say, you're argumentative, and we're all trying to work together for the benefit of our citizens."
"I'm not trying to be argumentative," Weeks said. "I'm simply trying to do my job and serve the voters. They've elected me to do my job. And you're being able to restrict my ability to do my job, and I don't know if it's political or personal."
It was neither: Monday's encounter centered on matters of truth in accounting, if not merely matters of truth, centering on two central questions: has Weeks given bonuses to her employees before? And can Weeks account for her budget? Both questions, having to do with numbers and paperwork rather than beliefs or opinion, should have been readily answered. Neither were, at least not to the satisfaction of commissioners, who, as a result, rejected Weeks' request for a roughly 7 percent increase in her budget—depending on which of Weeks' numbers are counted—pending documented answers to those questions.
During Weeks's June 13 appearance before the commission, Commissioner Barbara Revels asked her a direct question about her budget: "And no bonuses were given?"
"No," Weeks replied categorically.
"I'm glad to hear that," Revels said, "because I've had a number of phone calls from former employees and people they're associated with that there was a bonus given sometime around the primary election last year in the amount of—the vicinity of $2,500 and you just flatly say that that's not so. I was told that it would show as payroll, but not necessarily under a bonus situation, but it was shown as an increase in payroll. If we go back in payroll we're not going to see any bump anywhere during the year last year?"
"No. My salaries remain the same."
In fact, on Sept. 30, 2010, one employee, whose normal paycheck is $460.65, got a check cut for $3,120 before taxes. Sept. 30 is the last day of the supervisor's fiscal year. It was a bonus check.
Commissioner Milissa Holland and other commissioners had received more information about the bonuses (that employee's bonus check was not the only one). Without citing figures, Holland reminded the supervisor about her statement in June, and asked her if she wanted to amend the record. Weeks knew that the commissioners had gotten wind of the checks.
The exchange that followed must be reproduced almost in full to reflect accurately what commissioners were contending with.

Weeks: "When I started people off I had to start them at a lower rate but under the understanding that there is money for you to get, but I have to see where I'm at as far as the end of the year. We cannot go over the budget. And for what you're talking about in September of last year, since the people had started low, we made it through—we won the appeals on several of the unemployment cases that we had that we didn't have to spend our operating, which would have had to be paid somewhere within the budget, because there's no item within the budget to pay unemployment, it would have been paid most likely from that area of the budget. So when it was learned that we prevailed in those unemployment hearings and didn't have to pay it, it was then that I went back and I gave the employees a 30-cents per hour that I had withheld, to be able to pay the unemployment that they should have been entitled to to begin with, but I wasn't able to pay them what we had agreed at the time that they were hired."
Holland: "So the answer is that you did give bonuses."
Weeks: "That wasn't a bonus. That was their pay that was withheld and given to them at a later date."
"Wow," Commissioner Nate McLaughlin said. "Mr. Coffey, you're not withholding any pay, are you?"
Commission Chairman Alan Peterson: "Kimberle, salary is salary. Unemployment expense shouldn't come out of a salary line."
Weeks: "It was an employment agreement at the time the people were hired. It was an agreement that they understood."
Peterson: "Whose agreement was it with?"
Weeks: "It was between me and the staff that I had hired. They were willing to start off with less, to keep the office operating and on its feet with that understanding, and it did not exceed the amount of the budget that I had put in there for the $172,715 which has not changed for a number of years."
Holland: "So you're saying that these people would have continued to be employed without you giving this—call it a bonus, don't call it a bonus, whatever you want to call it—they would have continued being employed by the current, the original amount that they agreed to, whether you got unemployment, won cases or not won cases."
Weeks: "No ma'am, that was their agreement to take on the job."
McLaughlin: "Can we get copies of those agreements? Is that possible, to get copies?"
Weeks: "It wasn't a written agreement, it was a verbal agreement. Here's one of the staff members sitting right beside me."
McLaughlin is disbelieving. "I'm sorry. I'm sorry."
Holland: "I just think it's highly inappropriate." Holland continues: "You budget a certain amount whether you're working through unemployment issues or not unemployment issues, whether you win cases or don't win cases, you cannot in good conscience with public dollars then take it a step further and additionally compensate those individuals using dollars that are not allocated for that purpose."
Weeks: "They were allocated for that purpose."
Holland: "That's not appropriate budgeting."
At that point, Weeks names several highly paid county employees, charging that they've been given pay increases over recent years.
Peterson changes subject and talks about polling places, but not for long. Commissioner Barbara Revels returns the discussion to salaries, asking whether any of Weeks' employees are salaried. None are, Weeks says categorically, then, out of the blue, asks commissioners how many of their employees are on a particular type of retirement system, claiming that should be talked about if saving taxpayer money is the issue. Another outburst from several commissioners, more demands that Weeks answer the questions posed.
Peterson, a banker by profession, asks whether she has a reconciliation of her budget up to June or July. No.  Commissioners again are disbelieving.
Peterson: "Kimberle, how close to this year's budget are you now, do you know?"
Weeks: "I do not."
Peterson: "How do you know you're not over budget right now?"
Weeks: "Because when they do the bills and the payroll and look at it, they keep me abreast of that. You're in good shape, you have plenty of money, and I look at that."
"Wow," McLaughlin says, taking over the questoning. He asks if this fiscal year all employees got a 30-cent an hour raise. Weeks says no. Their rates of pay increased when they got that 30 cents an hour increase last year, she explains.
"So now they all get 30 cents an hour more?"
Not so, Weeks says. "I told you. When I got to the end of the fiscal year, and I knew how much money I had, and I would not go over budget, that it was at that time that these people would get more money."
McLaughlin: "Retroactively."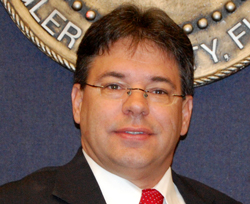 Weeks: "Retroactively. That's exactly what it was, retroactively. It gave me that length of time to see their skills and their ability and what they were able to do, and that's how they were paid, accordingly."
Commissioners and Weeks verbally brawl again. Revels rephrases the question. "The question is," Revels says, "in August of '10, you were paying somebody $7.70 an hour, hypothetically, and at Sept. 30th, when you had judged their behavior and you saw what their budget was, you gave them 30 cents, bringing them up to $8 an hour, hypothetically. Today, that $8 an hour person is getting what?"
Four pregnant seconds go by in silence. Then, Weeks says: "That's not true."
Revels: "I'm asking you, what does the person who was making $7.70 in August last year, what are they making today?"
Weeks: "That's not true. I just got done telling you, it gave me that length of time to see their job performance."
Revels: "You're not answering the question, the question is what are they making today by the hour, compared to what they were making before?"
Weeks: "It really doesn't matter, but I can't tell you their rate of pay."
McLaughlin: "It does to us, it matters to us. Would you answer that?"
Weeks: "Bottom line is, I have $172,715—"
McLaughlin: "Ms. Weeks, Ms. Weeks, I'm sorry, you're going to stop doing that. We have a question."
Weeks: "And I've answered your question."
McLaughlin: "No, no you did not, you skirted it."
Weeks could not answer, though she said she would reveal whatever documentation commissioners would ask for. The matter was left unresolved. Peterson thanked her. Weeks left. The commissioners took their lunch break, returned to talk about less intractable matters, like the economic development maze they've been traveling all year. They then took up the Weeks budget again, and decided not to approve any increase.
"I would want to see documents from her actual bookkeeping,"  Revels said.
"I'm frustrated that we don't get very clear answers from some of the figures," Peterson said, "but I do appreciate the fact that her requirements for next fiscal year are going to be more than they have been this year."
The flaw in Weeks' reasoning was this: Weeks kept citing the $172,715 allotment for salaries that she's never gone over for the past four years. That's true. But she's never gone under it, either. She sees the sum as entirely spendable, regardless of whether employees clocked the hours or not. But no organization goes a whole year without some flux in its employee ranks. What the supervisor has been doing is ensuring that, by year's end, no money was returned to county taxpayers if it could be disbursed in the form of bonuses. Holland pointed out the flaw and objected: "I can't just say I have $172 to spend and I'm going to spend it," she said.  "And there's just a lot of information that was not disclosed that I still have questions about."
Commissioners dispatched County Administrator Craig Coffey to hunt and gather last year's budget "actual," year-to-date budget figures, hourly pay rates, bonuses paid, when and what raises kicked in, and so on. Answers are due in early September.