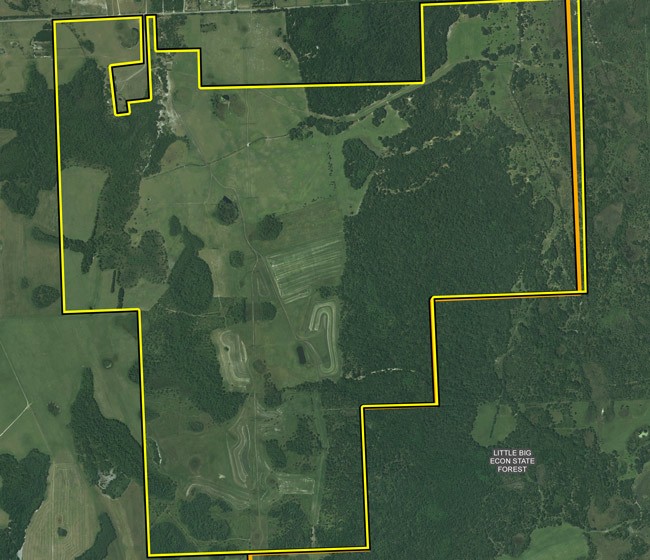 Florida Cabinet members agreed Tuesday to spend $7.8 million to conserve two large tracts of ranch land over objections from Gov. Rick Scott, who said he wanted a better deal on one of the parcels.
The debate stemmed, at least in part, from appraisals on the Central and Southwest Florida properties, which will continue to be used for ranching after state acquisition. Scott and Cabinet members received two appraised values for each.
The deals for 1,286 acres of the 1,372-acre Kilbee Ranch in Seminole County and 1,617 acres of the 9,303-acre JB Ranch in eastern Collier County had price tags that were 91 percent and 90 percent, respectively, of the lowest appraised values.
"I just think we have to get a better a price," Scott said of the Kilbee Ranch deal.
Scott added that if the state doesn't maintain standards for its land acquisitions, Florida will end up "paying more and more money."
"I'm OK with 90 percent of the lowest of the appraisals, and that's as high as I will go," said Scott, who supported the JB Ranch deal.
Agriculture Commissioner Adam Putnam called the deals "a wise investment in the economy."
"Both of these represent not only the opportunities to protect large mammal populations — like bear in the case of Kilbee and panther in the case of JB Ranch — but they are a good use of conservation dollars," Putnam said.
Putnam, Attorney General Pam Bondi and Chief Financial Officer Jeff Atwater comprise the Cabinet.
Bondi, who initially joined Scott in opposing the Kilbee deal, requested and received a motion to reconsider her vote, which she changed to support the acquisition.
Bondi said that while she agreed in "principle" with Scott, she changed her vote after being advised by her staff of the savings percentages and the work that went into the deal.
The state is expected to pay $3.75 million in the JB Ranch deal and $4.095 million in the Kilbee Ranch deal.
The state's costs for the two tracts would be partially offset by a pair of Farm and Ranchlands Protection Program grants from the U.S. Department of Agriculture worth a combined $2.5 million.
The deals involve what are known as "conservation easements," which typically allow landowners to continue longstanding uses of their property, such as farming and ranching. The easements serve as a way for the state to preserve natural land because they prevent development.
Eric Draper, executive director of Audubon Florida and a lobbyist on environmental issues, said money for such conservation easement acquisition through Florida's Rural and Family Lands Protection Program, is "a good return" on the state's investments.
The Kilbee Ranch, which abuts Little Big Econ State Forest and lies in close proximity to the St. Johns and Econlockhatchee rivers houses about 350 head of cattle on the land, which includes cypress stands, stands of slash pine and some forested wetlands.
The JB Ranch, in its third generation of family management, sits north of the Big Cypress National Preserve and east of the Florida Panther National Wildlife Refuge. In addition to cows, various parts of the land include timber harvesting, bee keeping and row crops.
–Jim Turner, News Service of Florida