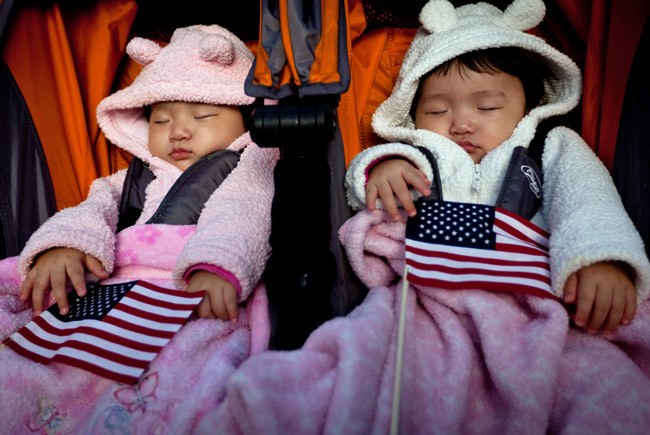 Florida lawmakers have again turned back a proposal aimed at helping thousands of children of legal immigrants get subsidized health coverage through the state's KidCare program.
The proposal, which did not pass during a special legislative session that ended Friday, would have eliminated a five-year waiting period for lawfully residing immigrants to qualify for KidCare, a subsidized insurance program that serves children from low- and moderate-income families.
About 25,000 children would have become eligible for coverage as of July 1 had it passed. The cost of the coverage came in at roughly $4.8 million — partly because the federal government now picks up 94 percent of the tab, a rate that was enhanced when Congress reauthorized the federal Children's Health Insurance Program earlier this year.
But the proposal, sponsored by state Sen. Rene Garcia, R-Hialeah, failed twice this year — once as a stand-alone bill during the regular spring legislative session and again as part of a Medicaid budget bill during the special session.
In both cases, the Senate proposed the change and the House rejected it. As a stand-alone bill, it passed two Senate committees unanimously but never got a hearing in the House. During budget negotiations this month, Garcia — chairman of the Senate Health and Human Services Appropriations Subcommittee — tried to add the language to what is known as a budget "conforming" bill, but House leaders ultimately said no.
It's the third straight year Garcia has tried to eliminate the waiting period for KidCare.
"We're just mirroring federal law," he said. "The feds got rid of that five-year wait period, so why not? Why not allow these children access to health care?"
But House leaders say their decision boiled down to fiscal constraints.
"It's just that it was a difficult budget year," House Appropriations Chairman Richard Corcoran, R-Land O' Lakes, said. "I think there's tremendous support for the program in both chambers. … I think it'll be fine in years to come."
With the federal government reducing funding for the Low Income Pool health program, lawmakers agreed during the special session to spend $400 million in state tax dollars to help "backfill" money for the program. Corcoran said that took precedence in budget talks. The so-called "LIP" program primarily sends money to hospitals to help care for uninsured patients.
House Health Care Appropriations Chairman Matt Hudson, R-Naples, said KidCare did well, given competing priorities such as hospitals and free clinics.
"We made sure that we didn't dismantle KidCare, and that those who are fully paying on KidCare can still participate," Hudson said. "Imagine where we'd be if we had dismantled that, and not done the other. So, I think we took a very responsible route."
But Karen Woodall, executive director of the Florida Center for Fiscal and Economic Policy and a longtime lobbyist on KidCare issues, pointed to $301 million in projects that House and Senate leaders added to the budget last week during final negotiations. Also, she pointed to parts of a tax-cut package that lawmakers approved and Gov. Rick Scott signed.
"All one needs to do is look at the member projects, along with two specific tax breaks that were given priority over allowing children in the KidCare program — $1.2 million lost to tax exemptions for gun club memberships and $5 million lost to capping sales tax on repairs to yachts," she said. "And did I mention billions in reserves?"
As they have tried to get the KidCare proposal through the Legislature, Garcia and Rep. Jose Felix Diaz, a Miami Republican who has been another key backer, have been careful to emphasize that the measure applies only to legal immigrants. Both said they will support the proposal again next year — and try to get it moving earlier in the legislative process.
"I truly believe the enhanced federal match is an indicator that we're moving in the right direction," Diaz said. "But those numbers came in at the very end, when a lot of the budget was already determined. It's hard to change hearts and minds in the middle of session."
House Finance & Tax Chairman Matt Gaetz, R-Fort Walton Beach, noted that there had been "a lot of contention" over health care this year, but said he hoped lawmakers in both chambers were moving past it.
"Our job as policymakers is to find common ground," he said. "One area where we have a moral obligation to find common ground is the coverage of children."
–Margie Menzel, News Service of Florida