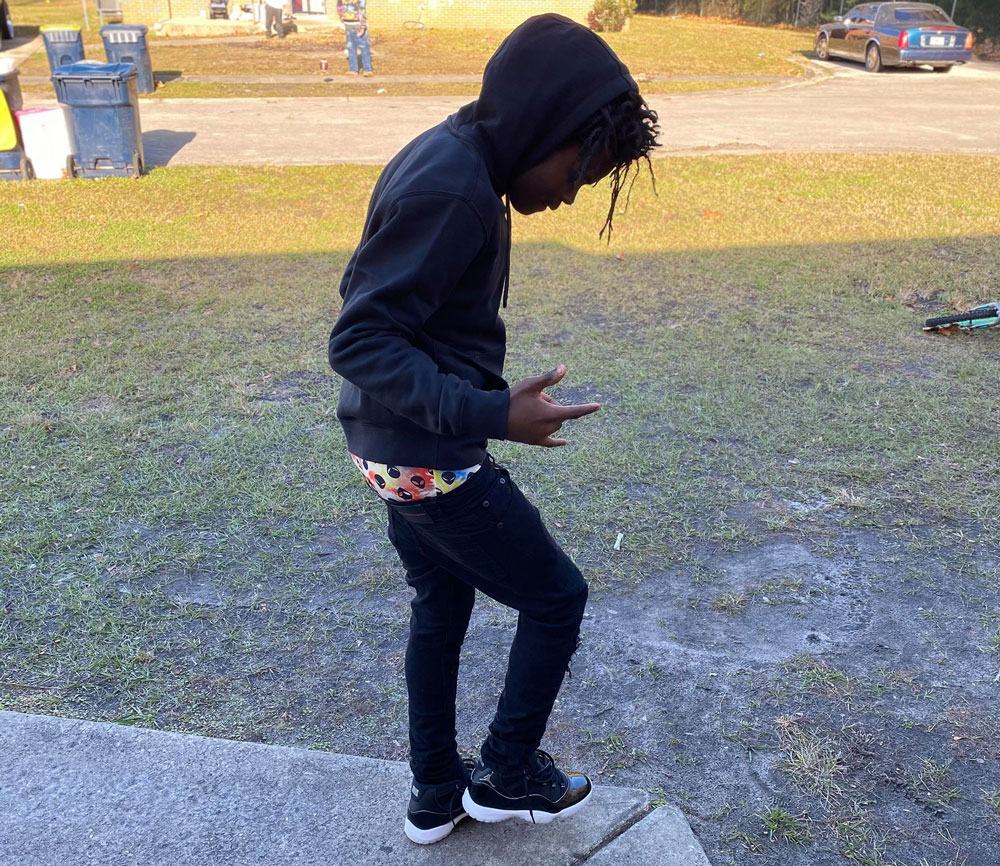 Less than two years ago, Keymarion Hall, 15 at the time, was shot and wounded at a large outdoors party hosted by The Palace Bar in Bunnell. He survived and returned to school, where he was known as a strong athlete and a member of the school's basketball team.
Late Tuesday night, Hall was shot and killed in Bunnell. The circumstances appear similar to those that ended the life of 16-year-old Noah Smith, also an FPC student, in a shooting just last January. No one is in custody at this point.




Another person, 24-year-old Nysean Giddens was shot and wounded. (Giddens was charged with manslaughter last August and is out on $25,000 bond.)
Hall's is the fourth homicide by gun in Bunnell or Palm Coast since the end of December. All four victims were young Black males.
Tuesday's shooting took place in the area of East Booe Street in Bunnell shortly after 10 p.m. in what was reported to authorities as an incident involving more than a dozen shots fired in what may have been a drive-by shooting. Hall was transported to Halifax hospital in Daytona Beach.
A vehicle fled from the scene recklessly, and was quickly stopped by authorities near the RaceTrac gas station by Seminole Woods and State Road 100 in Bunnell, where Flagler County Sheriff's deputies deployed a K-9 unit. Giddens was bleeding from gunshot wounds. The number of people in the vehicle has not been determined, but none fled on foot. "The second victim did not have life-threatening injuries and was treated and released," a sheriff's release stated.
Giddens, of 502 South Cherry Street in Bunnell, was charged with second degree felony manslaughter last August in the drug-overdose death of Shaun Callahan. That case is scheduled for a September trial docket.
"This appears to be a focused incident," Sheriff Rick Staly said in the release. "Our investigators have worked throughout the night and I ask anyone with information to call us."
"We don't have anybody in custody but it's not like the community at large needs to be concerned," Staly said in an interview later this morning. "Technically there's a killer running around but it's not like he's an active killer looking for random victims."
Meanwhile faculty and other employees at Flagler Palm Coast High School this morning were cancelling meetings and expected to prepare for the grim routine that has followed every shooting death of a student at the school since that of Curtis Gray in April 2019, with counselors from the district office converging on the school and preparing to meet with any student and staff who would request it.
The district, however, did not get confirmation of Hall's death from the Sheriff's Office until 8:30 a.m.
Hall, 16, was part of the Class of 2024.
"Superintendent Cathy Mittelstadt joins the members of the School Board in mourning the loss of another young life to violence," a district spokesperson said in a statement. "Flagler Schools asks anyone with information about last night's homicide to please cooperate with law enforcement as they investigate the case. We do have additional counselors at our schools to assist students, faculty, and staff in processing the emotions they are now experiencing."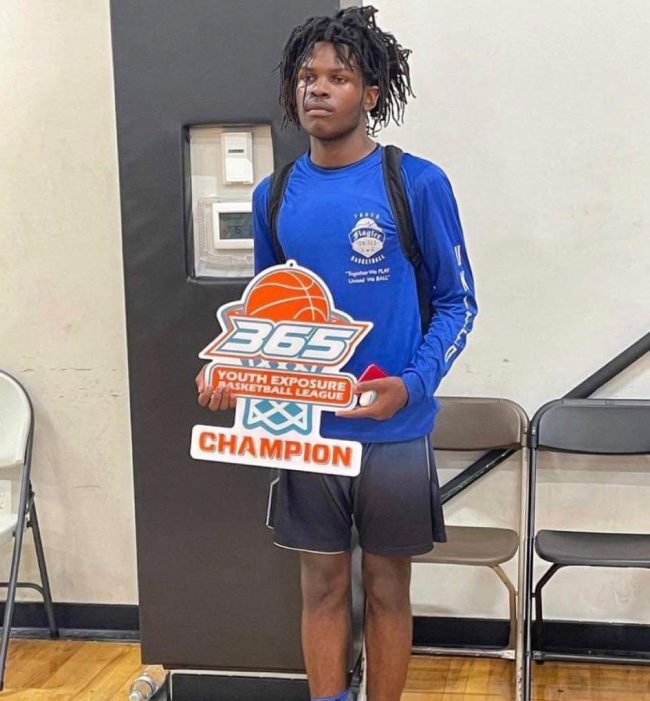 The Bunnell Police Department responded to the shooting initially and wrote the initial report, Staly said, but the Sheriff's Office is handling the investigation in keeping with the relatively new agreement between the Sheriff's Office and Bunnell, ceding all major crime investigations in the city to the sheriff. "We are taking it from here, and we were there throughout the night," Staly said. (See: "Recognizing Limited Capabilities, Bunnell Outsources Violent Crimes Investigations to Sheriff for $120,000.")
"We'll continue to work with the Sheriff's Office to produce leads on the investigation and help to resolve this as quickly as possible," Bunnell Police Chief Dave Brannon said. Asked if there were leads, he said: "Yes there are."
Staly said he met with State Attorney R.J. Larizza just yesterday to discuss "teenagers and young adults with guns and the violence that's being seen throughout the seventh circuit," he said, referring to the judicial circuit that includes Volusia, Flagler, St. Johns and Putnam counties. Larizza, Staly said, intends to "clamp down on the prosecutions of youthful offenders."
The sheriff's release notes that it's an ongoing investigation. If you have any information about this incident, please contact the FCSO by calling 386-313-4911, email [email protected], or call CrimeStoppers at 1-888-277-TIPS, where you could be eligible for a reward of up to $5,000.
[This is a developing story.]