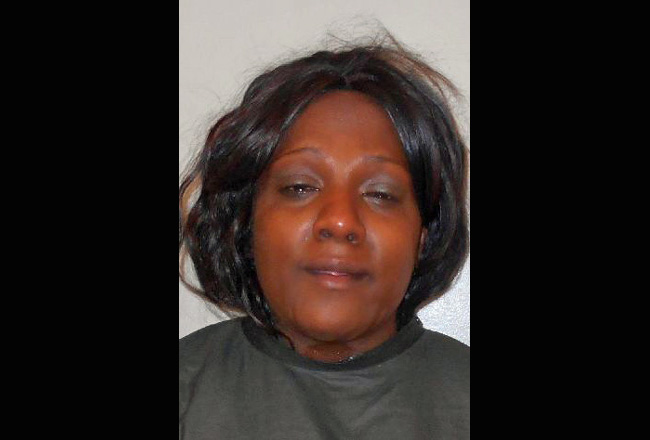 Kevin Byrne, an eight-year veteran and a corporal with the Flagler County Sheriff's Office, was injured during a DUI investigation early Sunday (Nov. 30) as the unsecured vehicle driven by a woman later arrested for drunk driving rolled and struck Byrne on the leg. He was out for several days. The woman, Courtney Crichton, a 26-year-old resident of Howe Street in Bunnell, was jailed on a DUI charge with property damage or personal injury, and a charge of disorderly intoxication.
The incident took place around midnight near Los Amigos on Utility Drive in Palm Coast. Crichton, according to her arrest report, had driven off after her boyfriend tried to take the keys away from her. As the deputies spoke with the boyfriend, the Acura SUV Crichton was driving reappeared, with Crichton at the wheel, and entered the Utility Drive parking lot. She headed towards Byrne's patrol car. The deputies motioned for her to stop.
Deputy Darrel Butler, who wrote Crichton's arrest report, noted that he'd seen her about half an hour earlier at the same location, showing "signs of intoxication," when he was investigating a 911 hang-up there. As she drove back in, Butler asked Crichton if she'd perform field sobriety tests. She agreed. But she opened her Acura's door before putting the SUV in park. The vehicle rolled forward toward Byrne's patrol car and Byrne himself, who was struck in the leg. Crichton herself was briefly pinned between the Acura's front driver's side door "and the center pillar of the vehicle," according to the report (which describes the pinning and injury to the deputy in less than lucid language).
When unpinned, Butler asked Crichton if she was injured. Crichton  said she wasn't, but she requested an ambulance because she said she'd suffered a stroke two weeks earlier. A scene then unfolded as Crichton became increasingly argumentative, the report states, drawing a crowd. Byrne and Butler tried to calm Crichton down but with no success. Crichton was "secured" in the back of Butler's patrol car, "for officer safety," as Crichton allegedly continued to yell profanities and yell for her lawyer while threatening the deputies with a lawsuit.
The field-sobriety exercises were not conducted as Crichton was deemed too uncooperative. She was placed under arrest for DUI. While checking her car for a driver's license (it's not clear whether Crichton consented to have her car searched) the deputy found a receipt from Los Amigos showing a sales total of $163, time-stamped at 12:09 a.m. that morning. An unopened alcoholic beverage was also found in the car. Saxon's Towing eventually towed the car.
Butler took Crichton to Florida Hospital Flagler, where Crichton refused treatment but continued to be verbally loud and argumentative. At the Flagler County jail, she performed two breathalyzer tests, the first resulting in a blood-alcohol level of .158, the second, .150. The legal limit in Florida is .08. Byrne, a separate crash report notes, sustained an injury to his right leg.