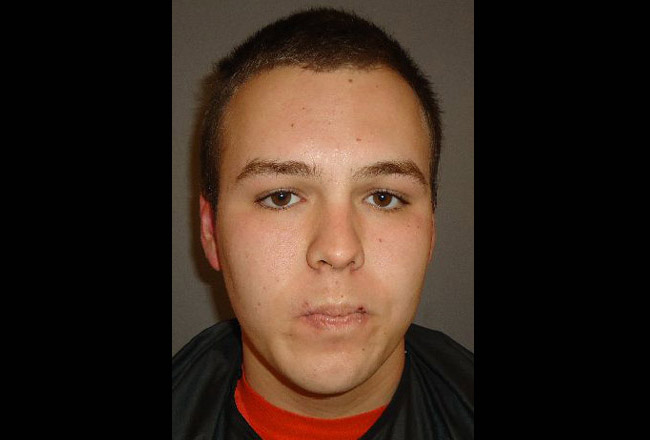 An attempted murder charge has been added to the robbery and probation violation charges Kenneth Peters faces following his encounter with John Dougherty, the 60-year-old who woke up in a pool of blood at his European Village apartment on Jan. 31.
Peters has been held without bond since his arrest on the robbery charge on Feb. 6. If convicted of the attempted murder charge, and depending on the severity of the sentencing, Peters would face anywhere from five to 30 years in prison.
Dougherty, was severely beaten and left unconscious, blood pouring from his bed. A younger man had been the alleged assailant, according to the description Dougherty gave Flagler County Sheriff's Office deputies after the attack. But Dougherty only knew the man as Kenny.
Kenny had called Dougherty earlier that day, asked him if he wanted to hang out, and went to Dougherty's apartment, where he allegedly struck him with a blunt object. When Dougherty regained consciousness, his Oxycodone medication was gone, as was his wallet. Oxycodone is a pain reliever popular with drug traffickers.
On Feb. 6, the sheriff's office arrested Peters, a 20-year-old resident of Westchester Lane in Palm, Coast, and charged him with robbery in connection with the Jan. 31 attack. Peters was also charged with violating probation. He's been jailed four times before in Flagler County, going back to December 20120, including for driving under the influence (and causing property damage) and domestic violence battery.
"This case is not closed. As the investigation continues, Mr. Peters can expect to face additional charges," Flagler County Sheriff Don Fleming had said earlier this month.
A series of clues led to Peters's arrest.
The afternoon of the attack, deputies were able to hear a message left on Dougherty's answering machine from "Kenny," who said he was on his way. The next day, a deputy, speaking with Dougherty, who was recovering at the hospital, learned that "Kenny" had called Dougherty's cell phone the afternoon of the attack. "As search of the number through the Flagler County Sheriff's Office record system identified 20-year-old Kenneth J. Peters," according to the arrest report.
A deputy made contact with Peters on Feb. 3, who initially denied knowing Dougherty. As the interview with investigators continued, Peters provided different versions of the incident, but denied hitting Dougherty. Peters was then taken back to his home. Hours later, Peters himself called detectives and said he wanted to, acording to the arrest report, "come clean and tell the true story about what happened. No lies."
Peters turned in a one-page narrative, printed on his computer, of the incident. He'd gone to Dougherty's apartment to take narcotics "but charged his mind once inside," he claimed, according to the police report. He had originally planned on having $400, but only had $10. When Peters tried leaving the apartment, Dougherty "touched his right shoulder and yelled profanities." The rest of the police report is redacted.
Dougherty's injuries required some 15 staples to the head and more than 55 stitches to his facial area. He has himself had two brief stints at the Flagler County jail. Last February he was arrested for driving on a suspended license with knowledge. He was arrested in August 2010 on a similar charge.
[An earlier version of this story appeared on Feb. 6.]