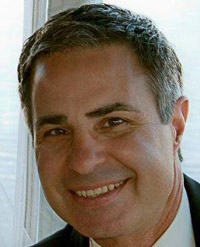 Teens-In-Flight announced this week that Ken Mazzie, a Certified Public Accountant, has joined the Palm Coast organization's board of directors.
Teens-in-Flight was founded in 1994 in Jacksonville schools by Jack Howell, a retired Marine colonel, to give students a chance at earning their pilot's license. The organization became a non-profit in 2008, with a special focus on students from military families who've lost a parent, or who've had other particularly difficult challenges in their life. Teens-in-Flight, which operates out of the Flagler County Airport, offers them scholarship to reach their goal.
"We are fortunate to have Ken join our board," Howell said. "Ken has lived in Flagler County nearly 10 years and knows our program well."
The Teens-In-Flight board of directors includes School Board member Colleen Conklin, Sheriff Don Fleming, Tim Howell and Stephen Price, among others.
Mazzie–a candidate running for Flagler County Clerk of Court as a Republican–has 28 years of accounting experience. Courses that he takes to keep his CPA license up to date include budgeting, finance, management, auditing, accounting, insurance and investments
Teens-In-Flight relies in large part on generous donations of partner FourStarAero, a private aviation company that donates office space, flight instructors, and the aircraft for Teens-In-Flight students. FourStarAero is owned by father and son partners Wayne and Josh Jackson. Josh is the chief flight instructor for Teens-In-Flight.
For more information on Teens-In-Flight, contact (386) 569-5685. The group's office is located at Hangar B, Flagler County Airport in Palm Coast. Visit on the web at www.teens-in-flight.com, or on Facebook.
See Also:

Teens-In-Flight: the Video