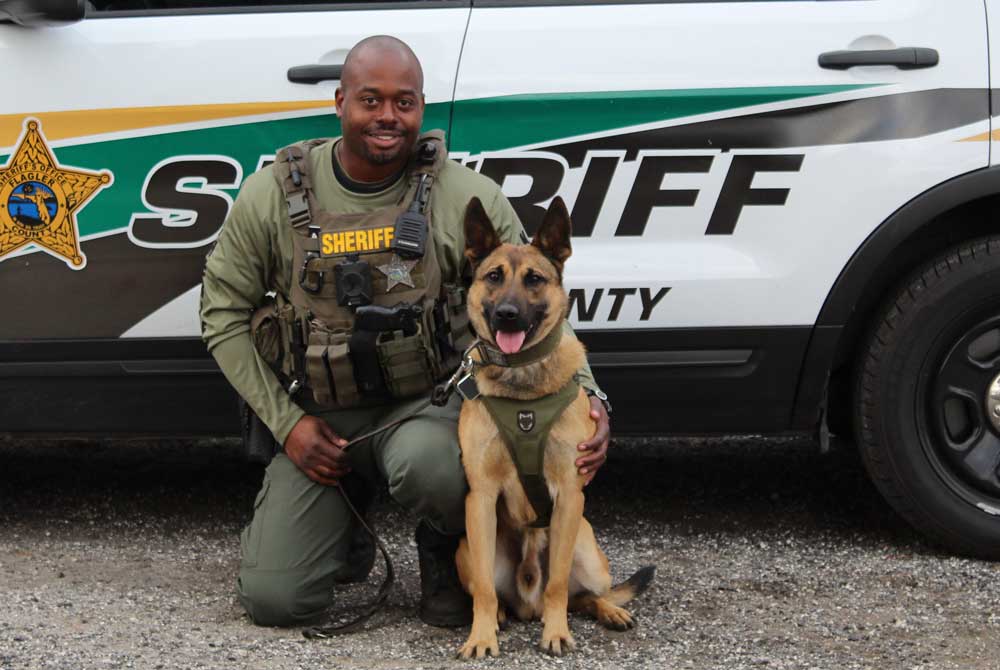 The Flagler County Sheriff's Office this morning announced the death of K-9 Keanu, a few weeks shy of his fourth birthday and a little over two years into his service with the Sheriff's Office.
A sheriff's release states that Keanu, a Belgian Malinois born in Hungary, recently began experiencing health complications. His condition declined rapidly and on February 14, 2023, K-9 Keanu succumbed to his illness.




His human partner was Deputy Robin Towns. Keanu and Towns completed their K-9 Team training in February of 2021. That included a 480-hour Florida Department of Law Enforcement K-9 Team training course and a 200-hour narcotics detection course.
During Keanu's service, he contributed to the detection and recovery of large sums of narcotics as well as the apprehension of multiple criminal suspects.
The release did not detail the health condition that led to Keanu's death, but a sheriff's spokesperson explained: "During a check up in November of 2022 a mild change in his kidney function was noticed. Tests were done to see if this change was caused by a tick borne or infectious disease. All tests came back negative and he was therefore referred to a specialist. The specialist noticed a change in Keanu's glomerulopathy and he began receiving treatment for chronic kidney disease which later developed into acute renal failure."
Keanu was born on March 9, 2019 and joined the Sheriff's Office in September 2020. The dog was donated by Caesar DePaço's Foundation. (DePaço is a former consul of the government of Portugal in Palm Coast. He had before and since been heavily engaged in donating police dogs to law enforcement agencies around the country.)




Last October, the Sheriff's Office dressed up all its K-9s for Halloween. Keanu was dressed in a sailor's uniform.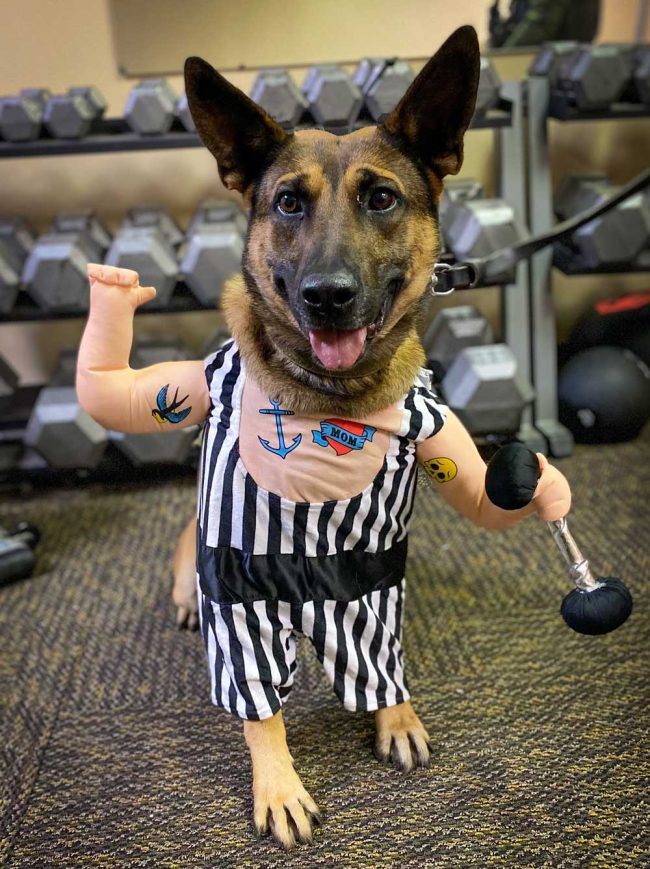 The sheriff's release states: "We are saddened by Keanu's passing as he was not only a K-9 partner to Deputy Towns but part of FCSO's family. Rest in peace Keanu.
Thank you for your service. You will be missed but never forgotten."
The K-9 is expected to be replaced, after a new candidate makes it through the required training. When at full force, the sheriff's K-9 unit is comprised of six teams: Four patrol teams with dual purpose canines, one explosive detection K-9 team, and one search and rescue bloodhound team. The unit's remaining K-9s in service are Odin, Axle, Baro, Holmes and–after Jax's recent retirement–Nitro.