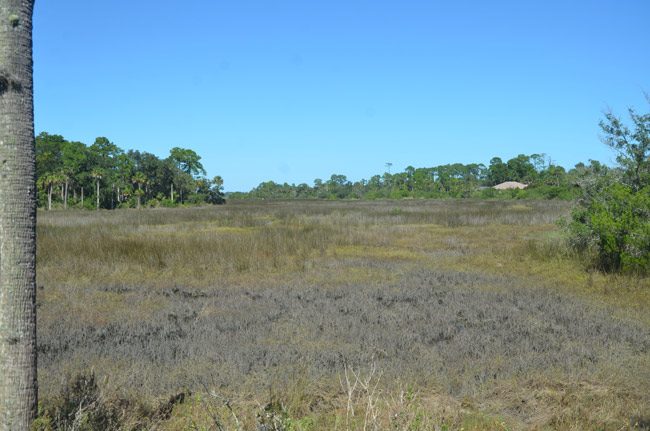 If traveling down a historic water route by kayak in Flagler County sounds like a morning full of fun and history, then the Flagler County Centennial Committee has plans for you.
Charged with coming up with ways for people from all walks of life to join in celebrating Flagler County's 100th birthday, the committee has organized two kayak paddles. One on Haw Creek and another on the water route from Longs Landing Palm Coast City Park, to Bings Landing County Park.
"Both are challenging routes for kayakers," said John Dalton, a member of the Centennial Committee. "On the Haw Creek Paddle you'll spend a couple hours on the water and not see a house or anything other than the beautiful scenery and wildlife that the early settlers of Flagler County saw."
The Haw Creek paddle is scheduled for launch at 9 a.m. Saturday, March 4, from Russell Landing County Park. Registrations are needed in advance and registrations for the trip close on February 20. The registration is $15. Each person registering will get a competition style tee shirt commemorating the County's Centennial.
"Both trips will include information about the history of the area," Dalton said. "Not only to you get to enjoy a good day on the water but also learn about the interesting history of Flagler County."
When kayakers arrive at Bull Creek Park a special lunch will be offered for participants who opt for the $11 additional cost.
Registration for both trips, instructions and detailed directions can be found on facebook. Interested kayakers can contact the committee at [email protected].
The second trip is planned for a 9 a.m. launch Saturday April 22 from Longs Landing City Park it will include a brief presentation by a City park representative on the history of the park.
A lunch is also planned at Captain's Barbecue for an additional $11. The $15 registration fee includes a competition tee shirt commemorating the centennial.
At Bings Landing a presentation of the Hernandez Plantation and its place in history of the area will follow. Advance registrations are required and the closing date for the Bings trip will be March 20. Arrangements can be made to rent a kayak for either trip by contacting the Centennial Committee by email at [email protected]