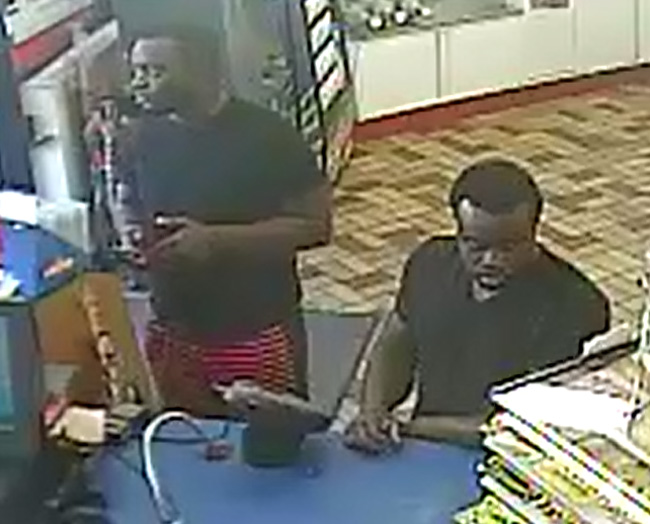 Flagler County Sheriff's detectives are seeking the public's help in identifying two individuals who are responsible for several larcenies of activated prepaid Visa credit cards that occurred Wednesday in Palm Coast.
The suspects entered various Kangaroo Express stores and requested to purchase a $500 prepaid Visa credit card at each location. The suspects would then distract the clerk and replaced the activated card with an inactive card while the clerk was not looking. The suspects took the active card and left the store without paying for it.
The investigation revealed the suspects left the stores in a black Dodge Charger possibly being driven by a third suspect.
Anyone with information about these incidents is asked to contact Detective Eric Glasgow at 386-586-4875 regarding case 2014-82446. Or call Crime Stoppers of Northeast Florida, toll-free at (888) 277-TIPS. You can remain anonymous and may be eligible for a reward of up to $1,000.00.